Communication and Expressive Arts
Effective communication drives all aspects of life. This series gives youth skills to increase communication with those around them in all settings: school, family and giving presentations at all levels. If you have a Speakers Bureau or Toastmasters in your community, they might provide additional opportunities for youth to learn.
Communication contests allow 4-H members to share what they have learned, teach others, and to share ideas and concepts. Communications in this manual have been divided into contest categories: Demonstration and Illustrated Talks, Prepared and Impromptu Speeches, Career Communication, Published Videos, and Promotional Presentations and Commercials.
Learn more about this excellent resource.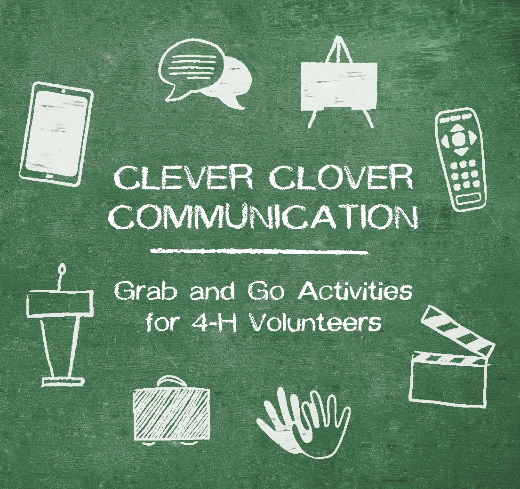 Interactive grab and go lessons for club leaders, extension agents and junior leaders.