MSU Extension Custer County - County Information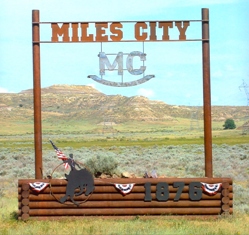 Custer County is located in southeastern Montana. Custer County has a population of about 12,000 residents. The county seat is Miles City, which is famous for the World Famous Buckinghorse sale held annually.
Agriculture is the county's number one industry. We also have the Miles City Community College. Custer County 4-H enrolls about 160 members ages 6-19, consisting of 9 4-H Clubs with over 40 volunteer adults. Custer County has one full time Family and Consumer Sciences/4-H Agent, and one full time Agricultural/4-H Agent. Support staff consists of one full time secretary.