MSU Pesticide News - December 5th, 2014
Pesticides and Early Onset Parkinson's - New Montana Study
Cecil Tharp, MSU Pesticide Education Specialist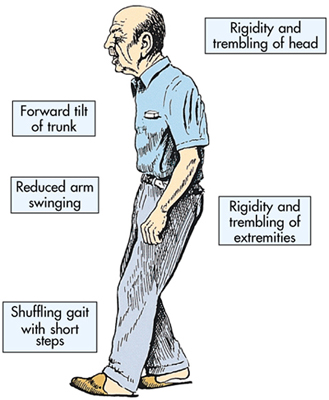 image credit: www.parkinsons.ie
According to the National Institute of Environmental Health Sciences, occupational uses of rotenone and paraquat over a lifetime are associated with an increase in Parkinson's disease (a progressive neurodegenerative disease) compared to non-users (NIHS 2014; Tanner et al. 2011). Dr. Jaebum Park (Dept. of Health and Human Development) is conducting a study evaluating high risk pesticide applicators for early loss of motor function from the application of these pesticides using a new diagnostic tool. He will use this new tool to evaluate candidates for loss of motor function (potentially related to early onset-Parkinson's). Hopefully this tool may be used to quickly evaluate farm applicators for early-onset Parkinson's disease, or potentially for general loss of motor coordination. He is searching for a few candidates for his study. He is searching for candidates that meet the following criteria:
Have used paraquat or rotenone in an occupational setting for many years.
No previous history of neuropathies or traumas to their upper extremities
Age range: 40 – 60 yrs old.
Signs of Parkinson's Disease
Forward tilt of trunk
Reduced arm swinging
Shuffling gait with short steps
Rigidity and trembling of head
Rigidity and trembling of extremities
Compensation
In return, participants will be paid at a rate of $30 per visit ($60 in total for 2 days). If participants choose not to complete a task, then the amount paid will be prorated depending on how many of the tasks were completed. Travel expenses including lodging (1 night) and fuel cost will be supported or reimbursed from anywhere in Montana.
Contact
Interested individuals should contact:
Jaebum Park, Ph.D.
Dept. of Health and Human Development
Romney Gym, Montana State University Bozeman
MT 59717-3540

Phone: (406) 994-6854
[email protected]
Please forward the attached information forms to any individuals you think may benefit from this type of evaluation.
Further Information
See the NIHS publication at NIHS [expired link] or the Tanner et al. (2011) publication. Contact Jaebum Park (information above) for more information regarding this study.

Contact Cecil Tharp, MSU Pesticide Education Specialist ([email protected]; 406-994-5067) for more information on pesticides and Parkinson's disease.