Peas with Shallots and Pancetta
While technically not a pulse, because this pea is not dried, it is still a wonderful pea dish.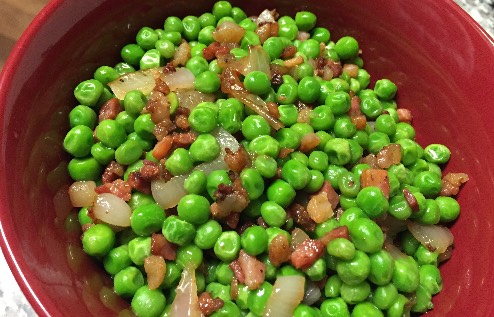 Ingredients:
1 Tbs. good olive oil

2 1/2 ounces pancetta, diced

1 large shallot, halved and sliced

1-10-ounce box frozen peas

salt and pepper to taste
Directions:
Heat the olive oil in a medium sauté pan, add the pancetta and shallot, and cook over medium heat for 5 to 7 minutes, stirring occasionally, until the pancetta is browned and the shallot is tender.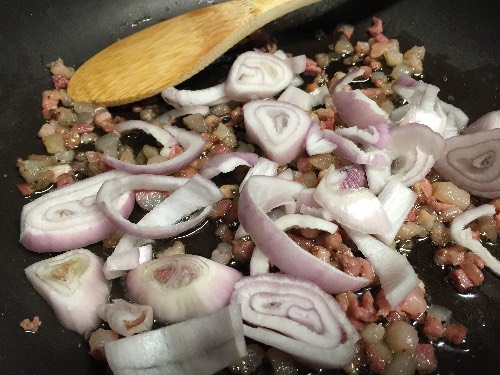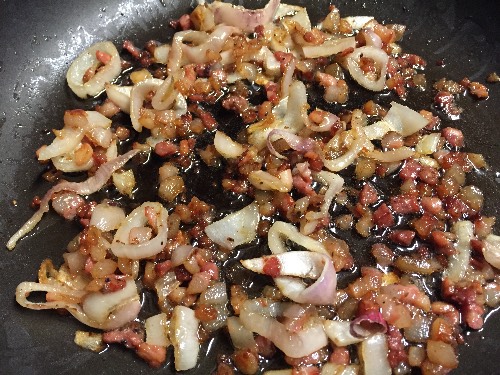 Add the frozen peas, 1 tsp. salt and 1/4 tsp. pepper and cook over medium-low heat for 4 to 5 minutes, until the peas are hot.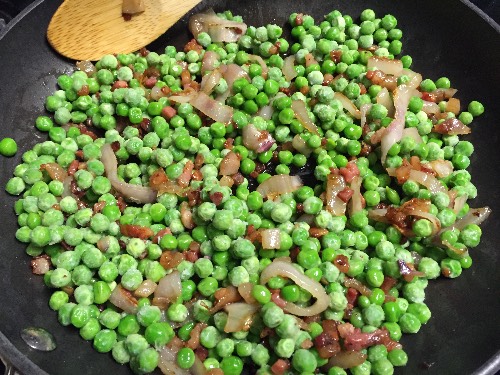 Serves 4-5.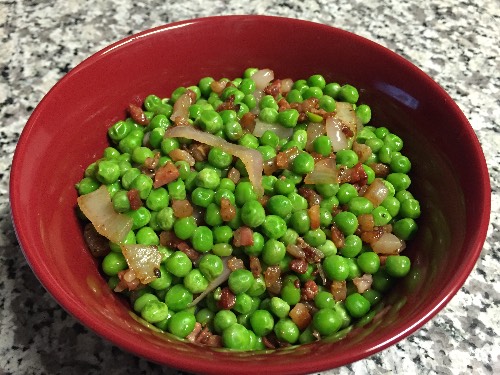 Make It Ahead: Sauté the pancetta and shallots and set aside. Before serving, reheat, add the peas and finish the recipe.

Recipe adapted from Ina Garten, Make It Ahead (Clarkson Potter, 2014)
If you have a pea recipe to share, please email us!
Follow us on Pinterest!