Links
CLEARER THINKING - GREATER LOYALTY
LARGER SERVICE - BETTER LIVING
4-H International Exchange Program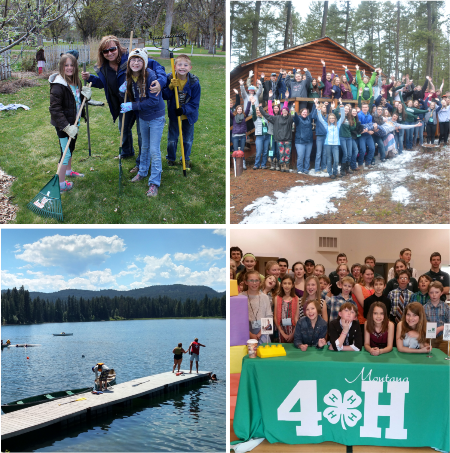 Ravalli County 4-H YouTube Videos

If you want to design your own 4-H website and have it added to the website please contact the Extension Office.

MSU Ravalli County Extension FaceBook

The U.S. Department of Agriculture (USDA), Montana State University and Montana State University Extension prohibit discrimination in all of their programs and activities on the basis of race, color, national origin, gender, religion, age, disability, political beliefs, sexual orientation, and marital and family status. Issued in furtherance of cooperative extension work in agriculture and home economics, acts of May 8 and June 30, 1914, in cooperation with the U.S. Department of Agriculture, Cody Stone, Director of Extension, Montana State University, Bozeman, MT 59717.