Virtual BPI Exam Instructions
The Montana Weatherization Training Center offers remote proctoring for all Building Performance Institute (BPI) written exams EXCEPT Energy Auditor. Currently, field exams and Energy Auditor written exams are required by BPI to be taken in-person. While we recommend in-person examination for both written and field exams when possible, we want to make virtual exam-taking as seamless as possible. We are happy to help you troubleshoot any issues that arise when setting up and using the software, so please reach out if you have any questions or concerns.
The requirements below are standardized by the BPI.
Equipment Needed
You will need to ensure you have acess to several items before registering to take a virtual exam:
A computer with internet access and the ability to access the online Zoom program

We recommend downloading the program at Zoom.us but this is not required

A computer with a microphone or a phone to call in to the Zoom program for audio and microphone
A second device with internet access for the proctor's viewing use: a computer with webcam, a phone, or a tablet
Step-by-Step Instructions
1. Schedule a proctoring session with one of the MWTC instructors. The Instructor will send you a private Zoom link for the day/time of your exam.
2. Before the exam, ensure you have a proper setup ready.
Your main computer must be able to access the Zoom program and you must have access to both audio and a microphone. You may use your computer's built-in speakers and mic, or you may need to hook up speakers and call in to the Zoom program using a phone. The phone number is listed on the Zoom invite as well as inside the Zoom room.
You will also need a second video device set up that can connect to the internet (in order to access the Zoom room). We recommend using a computer with a webcam, a smart phone, or a tablet. The device will need to be set up so that it can be used to show the proctor the room around you, and then be situated behind you or off to the side for the proctor to view your screen during the entire exam. We recommend using a tripod with a phone or tablet mount, but you can also prop it on a table against a stack of books or something sturdy. Please ensure the device has access to a power source so that the device's battery does not deplete during the exam, and place the device on Mute in Zoom toolbar at the bottom of your screen.
3. On the day and time of your exam, access the Zoom program via the provided link on both your main computer AND your second viewing device.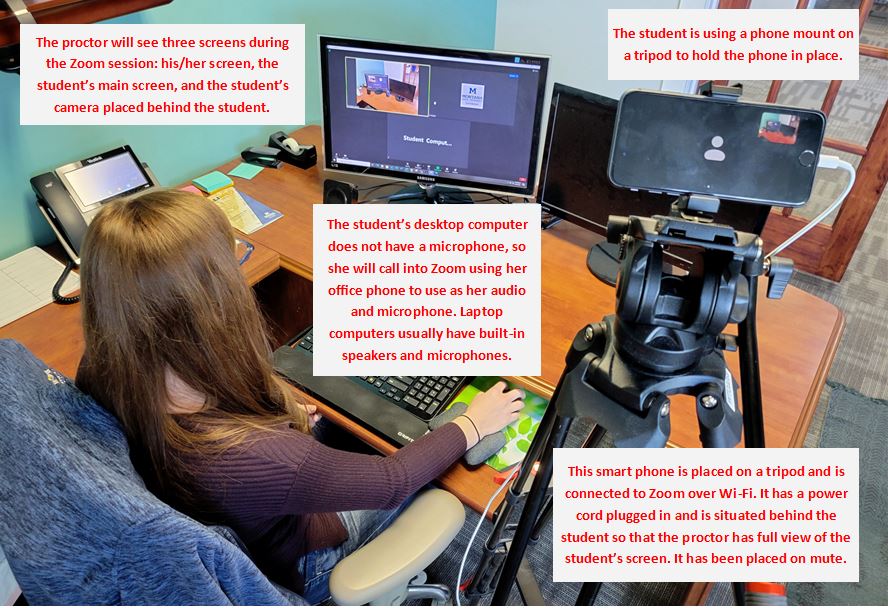 4. Once the proctor has ensured that your setup is appropriate, the test process can begin. The proctor will ask to view your photo ID and they will read you the standard script provided by BPI. The proctor will then ask to take a photo of you using your webcam/phone/tablet while you hold up a sheet of paper with your first and last name and your BPI ID number written in LARGE LETTERS. They will do that by asking you to look directly at the webcam/phone/tablet and taking a screenshot on their computer. The proctor will upload your photo to BPI's testing system before your exam begins.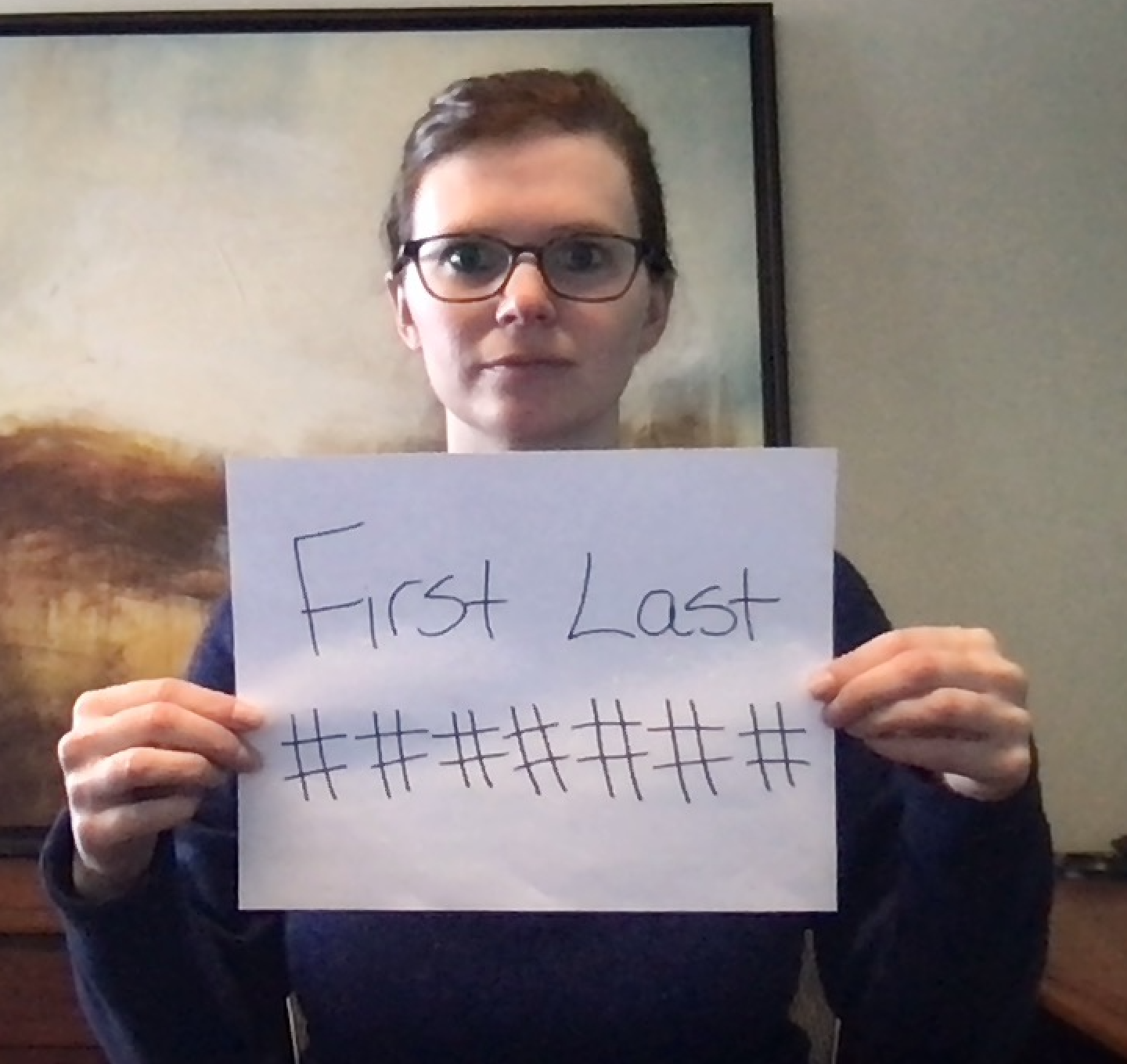 5. The proctor will then give you remote access to their screen. You will be taking your exam within the Zoom window. The proctor will be viewing both this main computer screen and the second viewing device throughout the exam.
The proctor will likely mute themselves and turn off their camera during your exam but will be available for technical assistance throughout the exam.
6. Upon completion of the exam, the proctor will take back full access to their Zoom screen. They will ask you to rip up and discard any pieces of paper you used to take notes during the exam as required by BPI.
*PLEASE NOTE:
The proctor will record the exam via Zoom and may be asked by BPI to submit the video. The MWTC will keep the video for 6 months as required by BPI.
The proctor may shut down the exam if any there is any unauthorized internet or computer usage
The proctor may shut down the exam if there is any suspicious behavior from the candidate regarding the security of the exam, examples below:

Continuously looking off screen
Accessing prohibited materials
Speaking out loud
Allowing other individuals into the room
Getting out of their seat without permission