News and Updates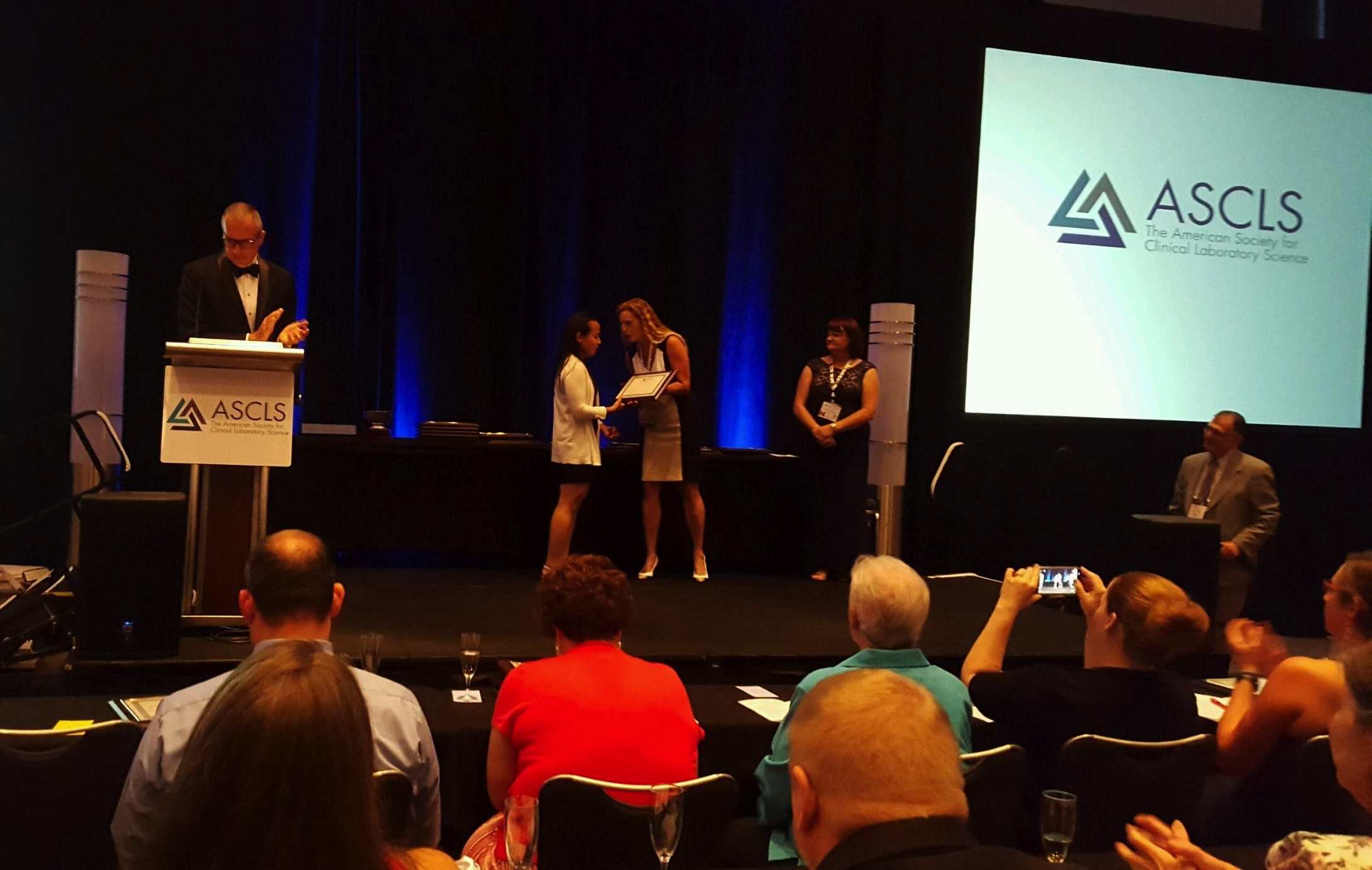 Congratulations to Maria Rodriguez, and her colleagues Elisa Santori and Jacob Seymour, on winning first place award for her poster presentation at the American Society for Clinical Laboratory Science (ASCLS) Annual Meeting and ClinLab Expo in Philadelphia, PA, August 1-4, 2016. She had also won a travel award to attend the meeting, and will now serve as a student representative to ASCLS from Montana! Her research in our laboratory is focused on immunological and epigenetic effects of exposure to heavy metals in drinking water and desert dusts.
Maria accepts her award at the ASCLS meeting.
Immunotoxicology Student Researchers 2017
Montana State University highly values student researchers, and this emphasis is exemplified by programs within the Department of Microbiology and Immunology, which supports both Undergraduate and Graduate Research.
The Keil/Pfau Immunotoxicology Laboratory currently has four undergraduate researchers working on various projects.
Microbiology Major
Caleb Stair
Maria Rodriguez
Zoie Kaupish
Medical Assistant Major