Resources & Related Programs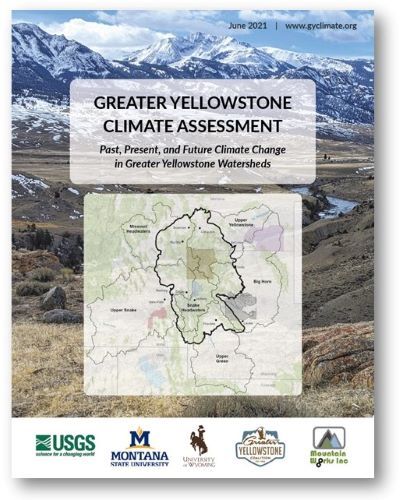 Greater Yellowstone Climate Assessment
Climate change is one of the biggest threats to transboundary conservation efforts within the Greater Yellowstone Area (GYA). The Greater Yellowstone Climate Assessment is an excellent synthesis of the best available science and serves as a basis for discussion and common understanding among agencies, organizations, and the public in finding solutions to climate change at a regional scale.
The report was produced by researchers from the universities in Montana, Wyoming, and Idaho, partnering with scientists from the US Geological Survey and National Park Service. It is a source of climate change information for diverse groups in the region, including private landowners, communities, policy makers, natural resource specialists, and non-profit organizations. Its coverage of past, present, and future climate change and water resources in the GYA provides baseline information for future assessments of the climate impacts on fish, wildlife and forests in the region, as well as our social-economic well-being and human health.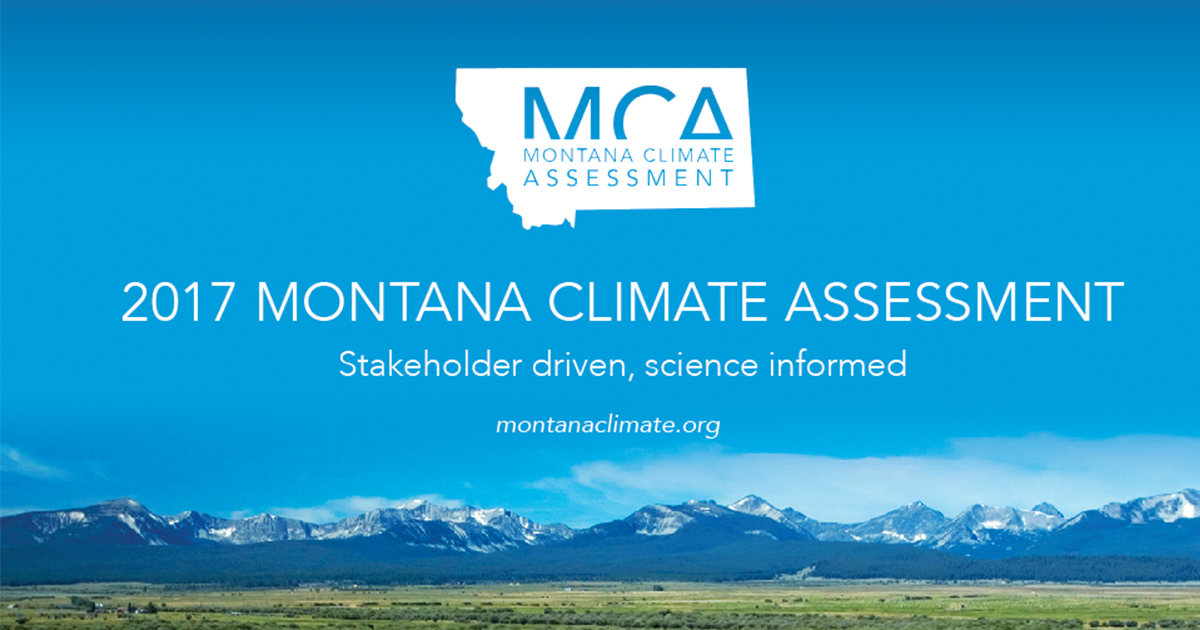 Montana Climate Assessment
An assessment of Montana's climate to describe past and future climate trends that affect different sectors of the State's economy. The Montana Climate Assessment (MCA) project involves university researchers, decision makers, and other stakeholders with the goal of providing timely and relevant information for the citizens of the State. The first assessment, released in September 2017, focuses on climate issues that affect agriculture, forests, and water resources in Montana.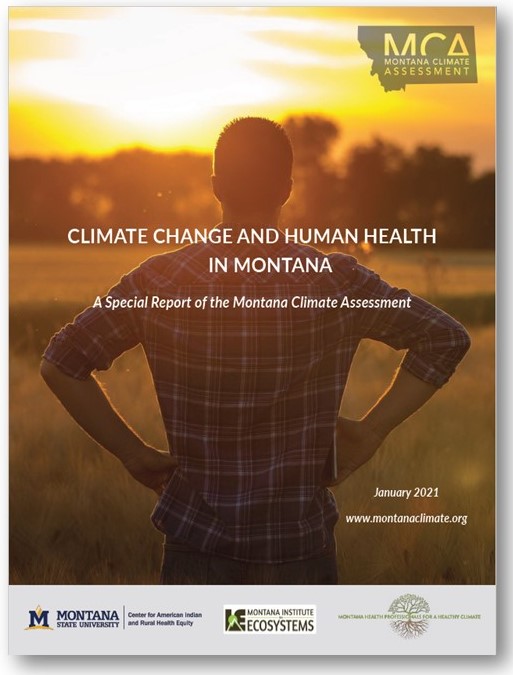 Climate Change and Human Health
The purpose of this assessment is to a) present understandable, science-based, Montana-specific information about the impacts of climate change on the health of Montanans; and b) describe how our healthcare providers, state leaders, communities, and individuals can best prepare for and reduce those impacts in the coming decades. This assessment draws from, and is an extension to, the 2017 Montana Climate Assessment(MCA[1]) (Whitlock et al. 2017), which provides the first detailed analysis of expected impacts to Montana's water, forests, and agriculture from climate change. MCA explains historical, current, and prospective climate trends for the state based on the best-available science.
Related Programs
Montana Pollution Prevention Program (MTP2)
MTP2 is funded by the U.S. Environmental Protection Agency and housed under MSU's Institute on Ecosystems.
The MTP2 Program is dedicated to helping the state's small businesses, local governments and citizens use progressive, integrated pollution prevention (P2) strategies to increase productivity, while safeguarding our air, water, land and other natural resources. Safeguarding by reducing pollution and also the need for raw materials. Below are provided tools to stop waste from hurting the environment.
To learn more please visit MT Pollution Prevention Program website
Climate Smart Montana
Climate Smart Montana is a non-partisan, non-profit network with the goal of sharing information and resources to better coordinate community-based climate solutions and resiliency efforts in Montana. Network activities include
Collect and distribute the most relevant climate science materials, news, and resources.
Share best practices and highlight success stories of communities that have adopted local climate solutions.
Understand local challenges related to a shifting climate and share strategies to adapt to those changes.
Facilitate community efforts to accelerate the transition to a clean energy economy.
Identify and obtain funds to strengthen community resilience across Montana.
Encourage other communities to participate in this network and support their efforts to advance local climate solutions.
To learn more please visit Climate Smart Montana's Webpage