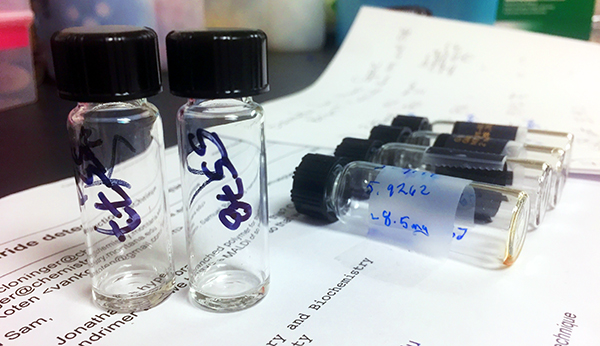 New Online Sample Submission Form!
MSU Users:
To reduce paper waste, and improve efficiency, we have moved to an online sample submission form for on-campus MSU users. Please use the sample kiosk in CBB 8, or submit your samples using the link below.
Online Mass Spec Sample Submission Form
Fill in the following form with sample names, molecular formulas, and structures.
Formulas and Structures Form (.doc)
External Users:
External facility users please use the following form to submit your samples . Please fill in all necessary details in the sample submission form. Failure to provide all the necessary background information on the samples can delay the results.