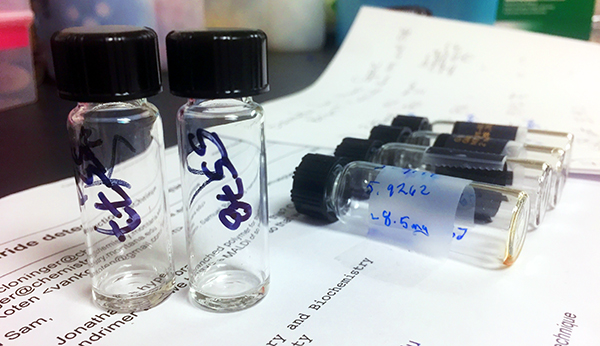 Please Note:
Use the following forms to submit your samples to the facility. Make Sure to include all the necessary details in the sample submission form. Failure to provide all the necessary background information on the samples can delay the results.
For Small Organic Molecules/ HRMS/ Reaction Monitoring: LC-MS/HRMS submission form
For LC-MS and MALDI Samples: General submission form
For Protein ID and Shotgun Proteomics Samples: Protein ID submission form
Please Note: Current wait time for Protein ID samples: 2 weeks; Shotgun Proteomics samples: 30 days to 45 days
For MS-Facility Trained users (ms-6538, ms-microtof and ms-7890): Contact Facility Manager or Technician for prior approval. (Use the yellow slips distributed to trained users)
Important: Pre-Experiment forms sumbitted on the same day of intended analysis will not be accepted/processed due to current facility workload.