Steve Dybdal
Business Advisor | Missoula and SouthWestern Montana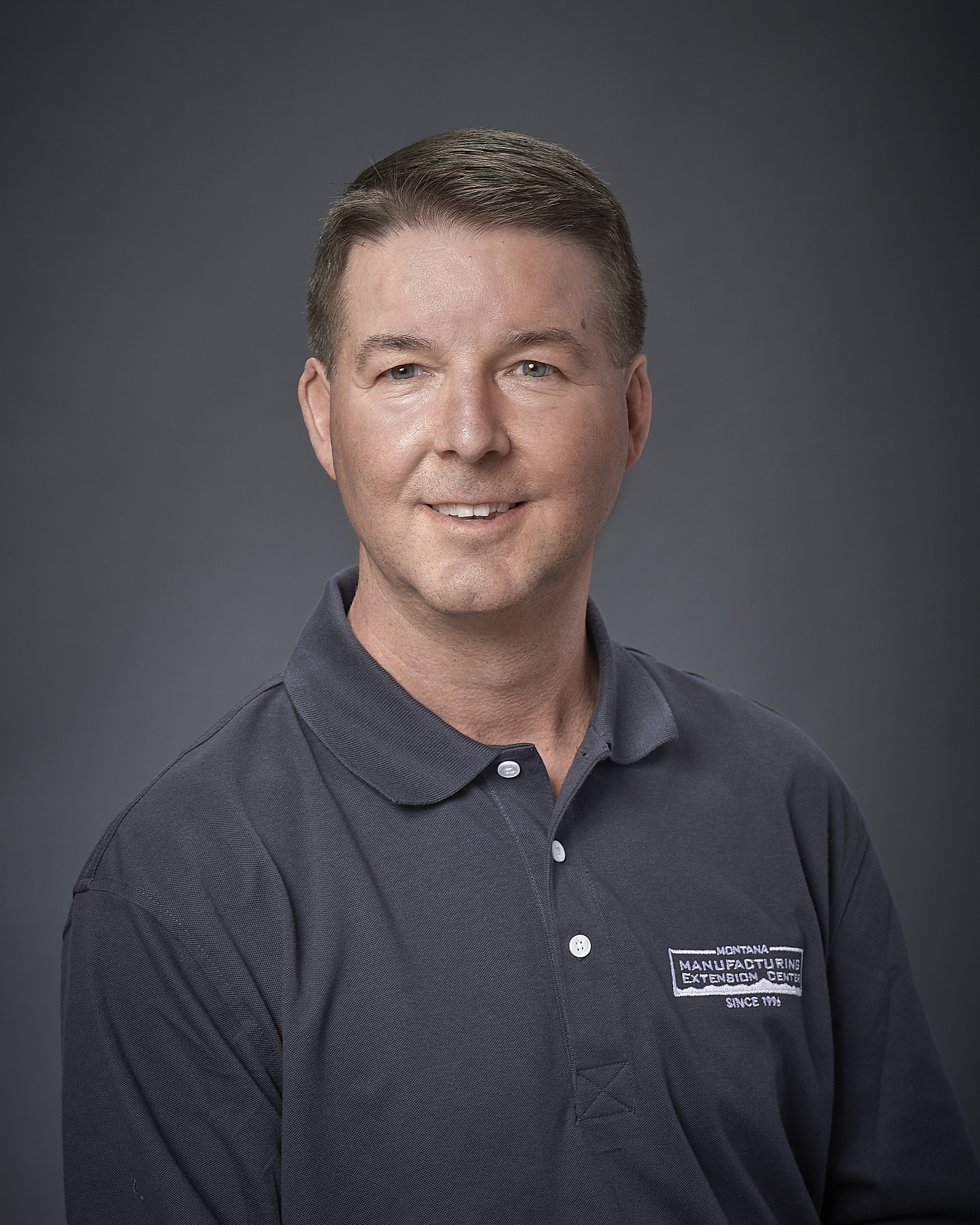 Contact Information
Montana Manufacturing Extension Center
1121 E. Broadway Street
Missoula, MT 59802
Phone: (406) 493-5314
Email: Steven Dybdal
About
Steve Dybdal has nearly 20 years of experience in managing manufacturing operations, much of it in the Missoula area. He offers expertise in many areas, including operational excellence, performance improvement, quality management systems, and supply chain management. With a background in the food and dietary supplement industries, Steve can also provide invaluable guidance on FDA compliance issues. His previous positions include Supply Chain Manager for Ribus, Inc., and Director of Operations for Nutritional Laboratories International.
Steve holds a Bachelor of Science in Forest Resource Management and an M.B.A., both from the University of Montana. With his strong connection to the Missoula area, and active involvement with the Western Montana Manufacturing Partnership, Steve is focused on building long-term economic growth that enables young people to stay in Montana.
Having spent over 10 years working in the timber industry in western Montana and northern Idaho, Steve cultivated his love for the outdoors. This is reflected through his work to start a chapter of the National Wild Turkey Federation in Sandpoint, ID and leading a disabled veteran hunting program through the United States of Hope in Missoula, MT.
Expertise
Quality Management Systems
Supply chain optimization
Data-driven problem solving
Team building and leadership
Operational excellence using Lean, 5S, SPC, and Six Sigma systems
FDA compliance, including cGMP management systems
Project management
Education & Professional Background
B.S., Forest Resource Management, University of Montana
M.B.A., University of Montana