Applied Music/Individual Lessons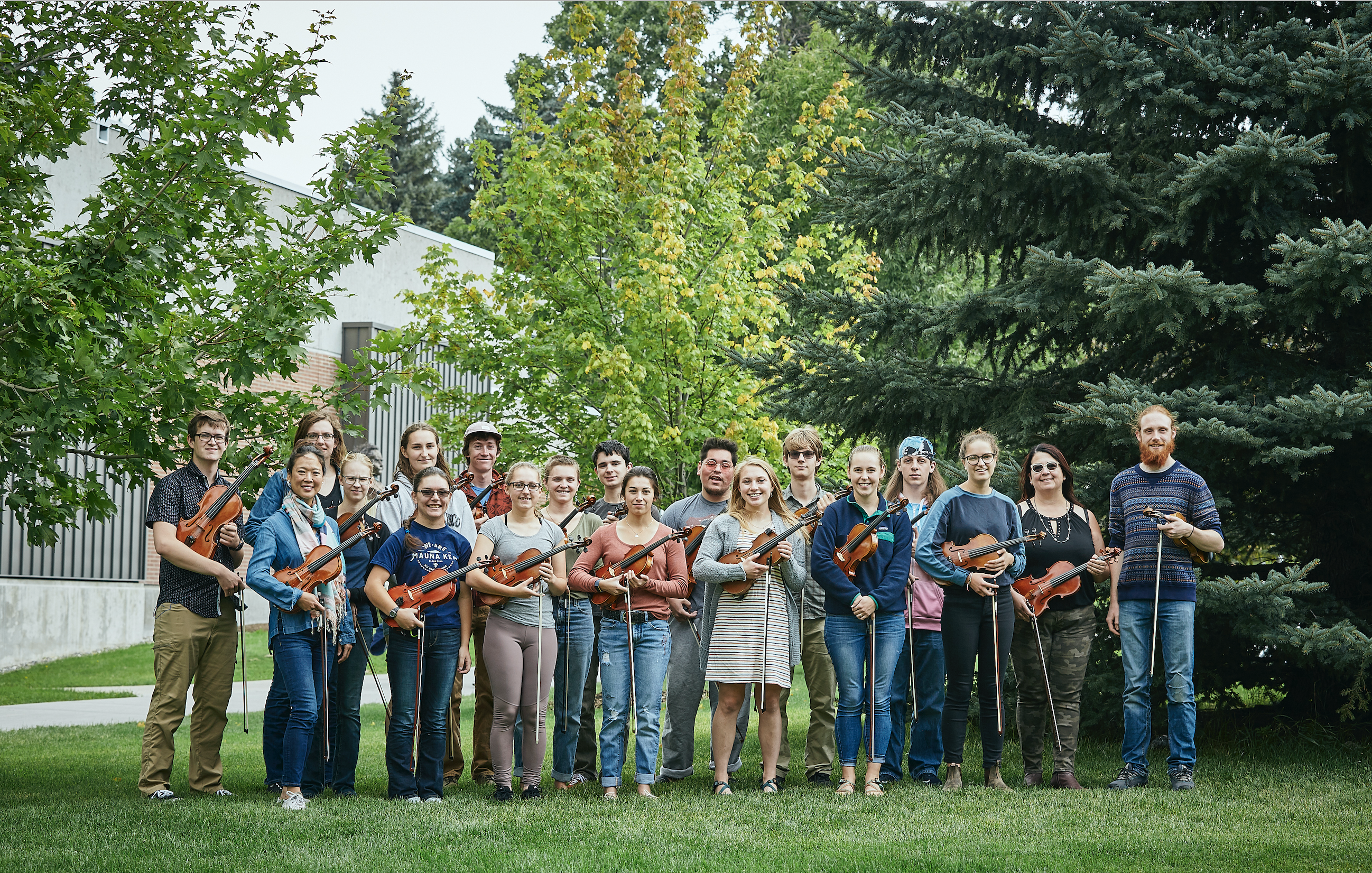 At Montana State University, Music Majors, Music Minors, and Non-majors can take individual lessons, called Applied Music. The School of Music has 18 faculty members that teach over 150 students from 40+ different degree programs on a variety of instruments. Students enrolling in Applied Music are also required to enroll in a large designated ensemble. In Applied Music, students have a one on one lesson with faculty members and attend a group studio class weekly. During a one on one lesson, students study solo works or orchestra excerpts for their instrument as well as perfecting scales and other important techniques. In studio classes, students play and study with other students learning the same instrument. Studio classes focus on playing in a chamber setting and allow students to meet and collaborate.
When enrolled in Applied Music, students have access to Howard Hall 24/7, which is equipped with practice rooms that are open to the public. Practice rooms are furnished with a piano, and select practice rooms have a computer or percussion instruments.
Instruments are available for students enrolled in Applied Music to use at no cost. Depending on size, a limited number of lockers are available for students bringing their instruments.
All applied studios require an audition/interview before a student may enroll in Applied Music. The audition/interview generally takes place before or during the first week of classes. In most cases, if a student has auditioned and received a scholarship on an instrument, that is considered their studio audition and this requirement is waived. Please contact the appropriate applied faculty listed below to schedule a studio audition. Audition requirements are for each instrument are listed below.
| | |
| --- | --- |
| Woodwinds | Percussion |
| Oboe | Strings |
| Bassoon | Violin/Viola |
| Clarinet | Cello/Bass |
| Saxophone | Guitar |
| Brass | Piano |
| Horn | |
| Trumpet | Voice |
| Low Brass (Trombone, Euphonium, Tuba) | |
---
Studio Audition Requirements by Instrument
For questions regarding audition repertoire, please contact the appropriate School of Music faculty member listed above.
Woodwind and Brass
Two-octave major scales in instrument keys of E & A flat in 8th notes at 120 bpm. (oboe only one octave of A flat required)
Full range chromatic scale in quarter notes at 144 bpm
Two solos or etudes in contrasting styles of length 2-4 minutes each
Percussion
Must perform on at least 2 of the following:
Snares: published solo (rudimental or orchestral)
Keyboard: 2 or 4 mallet published solo
Timpani: published solo that best demonstrates your ability on technique and tuning
Drumset: demonstrate various styles, as well as chart reading and soloing
Piano and Guitar
Guitar: Two contrasting pieces or movements from the solo classical repertoire
Piano: Two solos in contrasting styles
Piano: D major & d harmonic minor - minimum 2 octaves, hands together ascending and descending
Voice
Two contrasting songs with piano or recorded accompaniment. Memorization and professional attire are strongly encouraged.
Auditions must be video recorded and accessible by direct link. Submit video links to

[email protected]

for consideration in a voice studio. Auditions will be reviewed as they are received.
Strings
Two 3-octave scales; one major, one minor (Basses please prepare 2-octave scales)
Two contrasting works

One movement of an unaccompanied solo or etude
One movement from the standard concerto or sonata repertoire