In Memory of President Emeritus William J. Tietz
June 11, 2020
Dear MSU Community,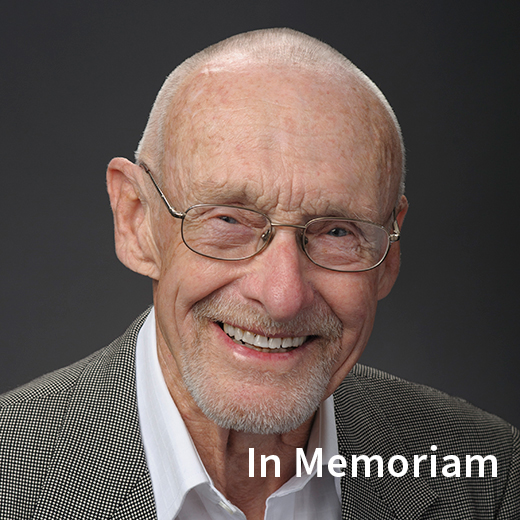 It is with great sadness that I write today with news of the passing of Montana State University President Emeritus William J. Tietz. He died yesterday afternoon at his home surrounded by his family, to whom we send our love and heartfelt condolences.
For many of us, the name Bill Tietz will forever signify the ushering of Montana State University into the modern era, making it possible for us to advance excellence in the mission of the land-grant university: teaching, research and service. By any account, he was a transformative President of Montana State University, moving mountains often with little more than his passion, willpower and large personality.
Bill Tietz became the university's ninth president on Aug. 1, 1977, and served this institution for 13 years. He came to MSU from Colorado State University, where he was dean of CSU's College of Veterinary Medicine and Biomedical Sciences. He loved the challenge of taking risks and thrived on creative ideas, and he arrived at MSU during a time of transition, when the university was struggling with growth, assimilating a young faculty and searching for direction. Combining flexibility with firmness, he sought and attained a standard of excellence in teaching, research and service which embodied the best in a land-grant university.
Dr. Tietz has been credited with supporting the development of the undergraduate core curriculum, as well as expanding international studies, re-activating the University Honors Program and supporting educational opportunities for Native Americans. He emphasized research and creative activities, raised salaries and launched the university's Tech Park. Among the programs supported and expanded in the Tietz years were Shakespeare in the Parks, KUSM, MSU's Office of Academic Affairs and the MSU Alumni Association, and he was an avid supporter of our Bobcat Athletics programs, including our national championship football team in 1984.
Additionally, President Tietz oversaw the funding, planning and construction of facilities critical to the growth and importance of MSU. Among these were the addition to and remodeling of the Strand Union Building and the construction of the Visual Communications Building, Plant Growth Center and Animal Resources Center, the latter of which was named in his honor in 2007. President Tietz retired from MSU in 1990 and remained an energetic and supportive presence in our academic community.
Twenty years after his retirement, upon my arrival as the twelfth President of MSU, one of my fondest memories occurred during my first State of the Campus Address at the ballrooms in the Strand Union Building. Among hundreds of attendees, there he was: President Bill Tietz seated in the front row, wanting to hear what the new President had to say about the future of his university, for he never stopped caring about Montana State. Afterward, an always joyful Bill would join me in many events and ceremonies, including Commencement.
Upon our recommendation, this last spring the Board of Regents approved unanimously conferring upon President Bill Tietz the highest honor of an honorary doctorate from Montana State University, which was to have been conferred in May's Commencement ceremony. Those plans were delayed by the pandemic, and now President Tietz will receive the honorary degree posthumously.
A memorial fund has been created at the MSU Alumni Foundation to support graduate students in honor of President Tietz.
For his many contributions and for his love for Montana State University, President Emeritus William J. Tietz will be long and fondly remembered.
With sympathy,
Waded Cruzado
President, Montana State University