In Memory of Dr. I. Miley Gonzalez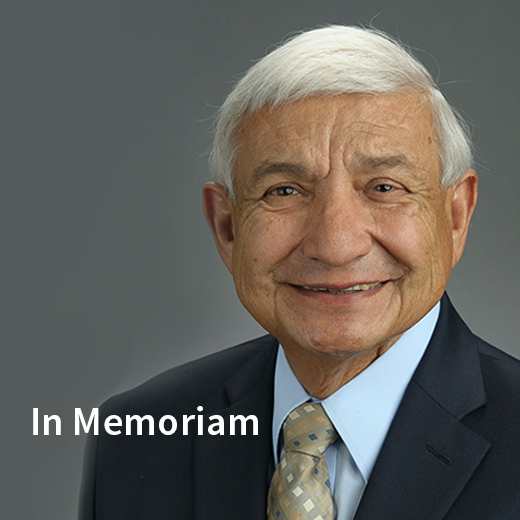 Dear MSU Community,
It is with a heavy heart that I write this morning of the passing of Dr. I. Miley Gonzalez, Vice Provost and Dean of International Programs. He passed away yesterday. We are sending our love and condolences to his family.
Dr. Gonzalez joined MSU in 2017 after a long and distinguished career of more than four decades in higher education and government.
Prior to joining Montana State, he held posts at New Mexico State University, the University of Arizona, Pennsylvania State University and Iowa State University and had served as deputy director general at the Tropical Agriculture Research and Higher Education Center in Costa Rica, which is an international land-grant university.
During his tenure at New Mexico State University, Dr. Gonzalez served as deputy director for Extension and associate dean for academic programs as well as secretary of agriculture for the state of New Mexico. Dr. Gonzalez was nominated by former U.S. President Bill Clinton to serve as the Undersecretary for Research, Education and Economics at the U.S. Department of Agriculture, serving from 1997 to 2001, providing oversight for the Agricultural Research Service, the Economic Research Service, the National Agricultural Statistics Service and the Cooperative State Research, Education and Extension Service's National Institute of Food and Agriculture.
Dr. Gonzalez also served as a member of the National Telephone Bank Board, the Federal Crop Insurance Corporation, the Commodity Credit Corporation, the White House Commission for Excellence in Hispanic and Native American Education, and on the U.S./China Commission on Science and Technology. He served for more than 15 years on the USDA Hispanic Association of Colleges and Universities leadership team representing NMSU. He also served as NMSU's vice provost for research and as the federal liaison to Congress, as well as associate dean and director for the Agricultural Experiment Station.
During his life, Dr. Gonzalez raised livestock and crops in southeastern Arizona, worked on a cattle ranch in Venezuela, managed farms in northern Mexico and worked with farmers in Pennsylvania and Iowa. He spent three years as a high school vocational agriculture teacher in Avondale, Arizona, and on a Native American reservation at Parker, Arizona.
Hispanic Business Magazine recognized him as one the top 100 most influential Hispanics in the U.S.
Dr. Gonzalez was recognized for his many accomplishment with the Eugene G. Sander Lifetime Achievement Award, which is presented by the College of Agriculture and Life Sciences at the University of Arizona, the University of Arizona Alumni Association Alumni Achievement Award and the Penn State College of Agricultural Sciences Outstanding Alumni Award. In 2019 he was selected as an Alumni Fellow, the highest honor conferred by the Penn State Alumni Association for his lifetime of outstanding professional accomplishments.
Dr. Gonzalez and his wife, Julie, have five children, 12 grandchildren and four great-grandchildren. He was a man who radiated enthusiasm, cheerfulness and good will. He will be deeply missed.
Sincerely,
Waded Cruzado
President, Montana State University