Remembering Coach Sonny Holland
Sent Dec. 4, 2022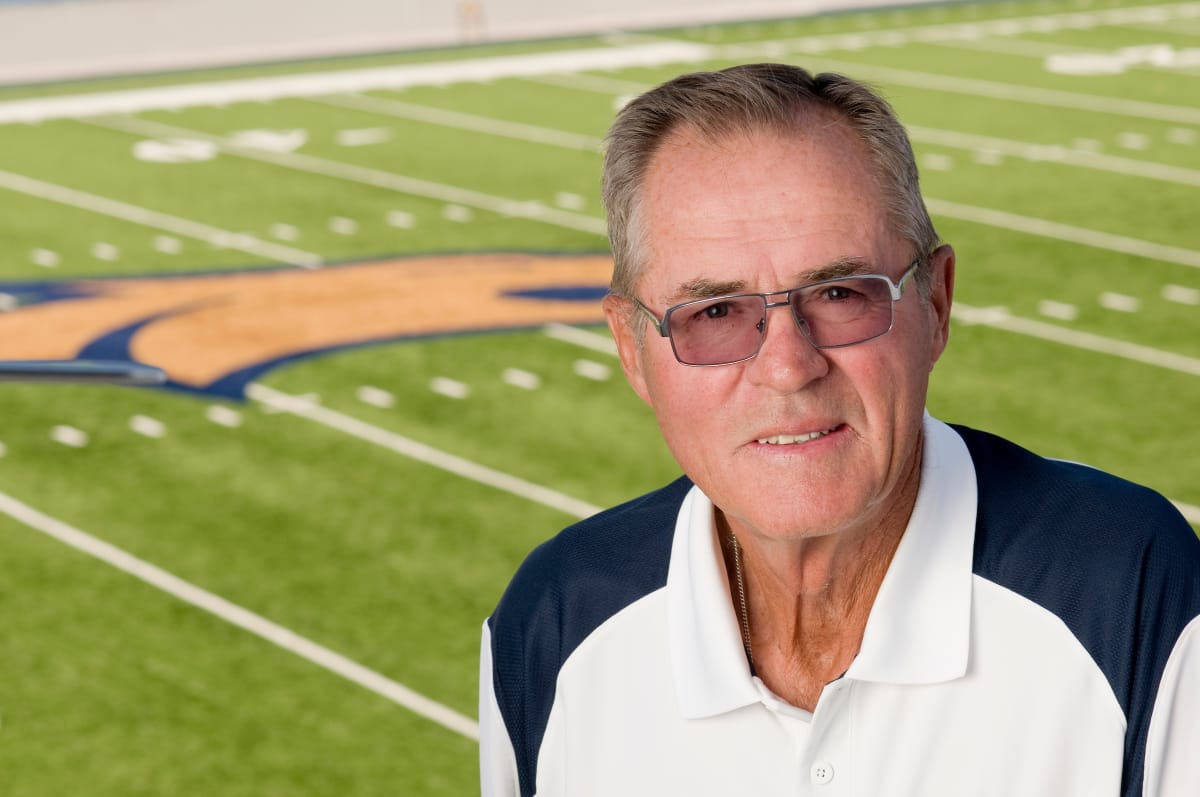 Dear Bobcat Community,
It is with a heavy heart that I share with you today that Allyn "Sonny" Holland, the Greatest Bobcat of All Time, passed away last night at age 84. On behalf of the faculty, students, staff and alumni of Montana State -- the university that Sonny loved so much -- I offer our heartfelt condolences to his family during this difficult time.
A Butte native, Coach Holland embodied Montana toughness and work ethic but also Montana modesty and the state's deep sense of humility, traits that he showed as a player, coach and leader in his decades of dedication to Bobcat Nation and Montana State University.
As a player, young Sonny joined our football team as a starter in 1956 and rolled with that team straight to our university's first national title. Then, in 1970, he became our coach and, as Coach Holland, led the Bobcats right back to their next national championship in the magical 1976 season.
Sonny Holland left the coach's position shortly after winning the title, and he remained deeply committed to his beloved alma mater, working closely with alumni and in fundraising efforts, cementing his legacy as a pillar of Montana State University.
Coach Holland is a Bobcat legend, and, in bidding our farewell, we honor his contributions at a very important moment in the history of Montana State University. In 2010, when I announced a fundraising campaign for the construction of our End Zone in Bobcat Stadium, the leading gift came with a specific request: that the student section be named after Coach Sonny Holland. The anonymous donor stated that, although he had never met Coach Holland personally, Sonny's decency and character raised the visibility of Montana State University as much as his winning ways.
Today we mourn the loss of one of the greatest in our almost 130 years of existence as the land-grant university in the state of Montana. As we continue to show our love and devotion for the Bobcats, let's remember Coach Holland as we walk past his statue outside the stadium. We will feel Coach Sonny Holland's Blue and Gold spirit when reading his famous words:
"Now is the time and this is the place. Go 'Cats."
Sincerely,
Waded Cruzado
President, Montana State University