The Heritage of Michael P. Malone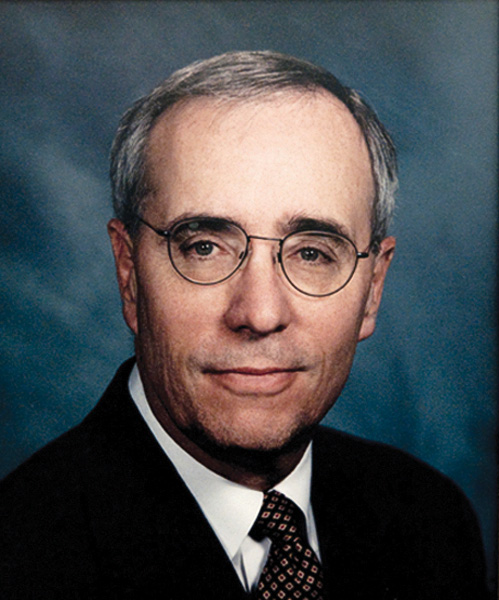 The Michael P. Malone Centennial Mall honors Montana State University's 10th president for his accomplishments as president and as a historian of the American West.
Malone's life touched all parts of the university, much as the Centennial Mall that Montana State University names in his memory touches all parts of the campus and all individuals who pass through its gates.
Michael P. Malone was born to John and Delores Malone on April 18, 1940 in Pomeroy, Wash., a town in the southeastern part of that state. After completing his bachelor's degree in history at Gonzaga University, he earned a doctorate in American Studies from Washington State University in 1966.
He spent a year at Texas A&M University before joining the history department at Montana State in 1967. In 1973, Malone became a full history professor at MSU. He was named chairman of the Department of History and Philosophy in 1976, dean of graduate studies in 1979, interim vice president for academic affairs in 1988 and, after a national search, president of MSU in 1991. He served until his death of a heart attack at age 59 in 1999.
Though he gave much to MSU, Malone was also the state's preeminent historian, authoring nine books and 20 articles during his career. His best-known works include The Battle for Butte, The Montana Past: An Anthology, co-authored in 1969, and Montana: A History of Two Centuries, a definitive history of thestate written in conjunction with William L. Lang and the late Richard Roeder, also a former MSU history professor, which was published in 1976 and revised in 1991. At the time of his death, Malone had a tenth book under contract to Yale University Press, a major work destined to reconceptualize western American history since 1930.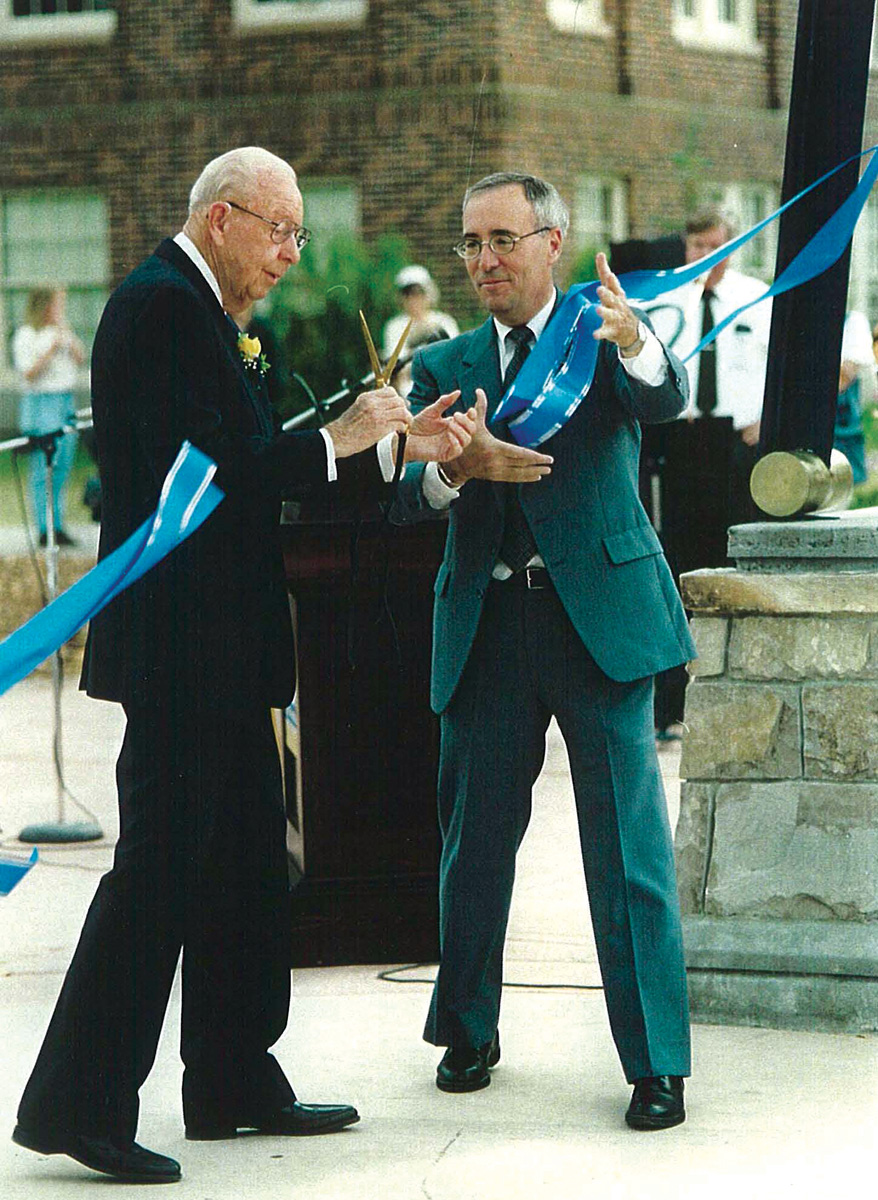 Malone was the first MSU president to preside not only over the original landgrant campus in Bozeman, but also over campuses in Billings, Great Falls and Havre. In total his administrative responsibility spanned nearly 20,000 students and more than 3,673 faculty and staff. But Malone never lost joy in research and the telling of history. In his years as a professor of history—first at Texas A&M and then at Montana State—more than 4,000 students passed through his courses on western history.
Malone also took seriously the landgrant mission of service — both professional and public. For many years he visited the state's towns small and large, bringing Montana's past to as many people as possible. In 1972-73, Malone and his colleague Richard Roeder traveled the state, especially eastern Montana, to acquaint the public with the newly created Montana Committee for the Humanities. This effort served to convince many that they could share in programs that previously had been difficult to access in the more distant reaches of Montana.
Malone also traveled the length and breadth of the West lecturing, meeting with local historical societies and bringing the people of the West a new perspective on their past and the state's future. His scholarship and commitment to history led two Montana newspapers to list him among the 100 most influential Montanans of the 20th century. He was the recipient of many other awards and honors for his scholarship and public service.
During his university presidency, Malone literally changed the face of the campus. With an aggressive private fund-raising campaign, Malone accomplished a long-time goal of uniting the campus with the Centennial Mall and its network of walkways, benches, entry gates and landscaping that gave the campus a handsome focus. He worked tirelessly in the Montana legislature to secure funding for the Engineering and Physical Sciences (EPS) Building, whichopened in 1997, as well as authority to build the Agricultural Biosciences Building, which opened in 1999 with extensive federal support.
Malone worked with the Montana congressional delegation on a vast number of university projects. Under him, the research enterprise at MSU grew from barely $13 million in the late 1980s when he was graduate dean to a total exceeding $50 million in the last year of his life.
Malone loved sports almost as much as history and was an ardent Bobcat fan who seldom missed a contest. By 1998, he had accomplished long-awaited renovations of both the Brick Breeden Fieldhouse and the stadium.
Although Malone treasured his Montana, he also had a global vision for MSU and traveled the world to develop the programs to make Montana State a truly global university. He was chosen by his colleagues in the Association of Public and Land-grant Universities (APLU, formerly the National Association of State Universities and Land-grant Colleges) to chair its Commission on International Programs. APLU annually honors Malone's international accomplishments through the Michael P. Malone International Leadership Awards, which recognize individuals who have made significant contributions to international education at public and land-grant institutions.
Malone's long record of service to Montana and the nation also includes his membership on the Museum of the Rockies' Board of Trustees, the editorial board of Montana: The Magazine of Western History and the Burton K. Wheeler Center board. He was a member of the Montana Historical Society Board, the Montana State University Foundation, the Western Association of Graduate Schools, the Montana Committee for the Humanities, the Montana Bicentennial Commission, the Western History Association Executive Council and the editorial boards of the Pacific Northwest Quarterly and the Pacific Historical Review.
–Anne Cantrell