Current Pure Gold Recipients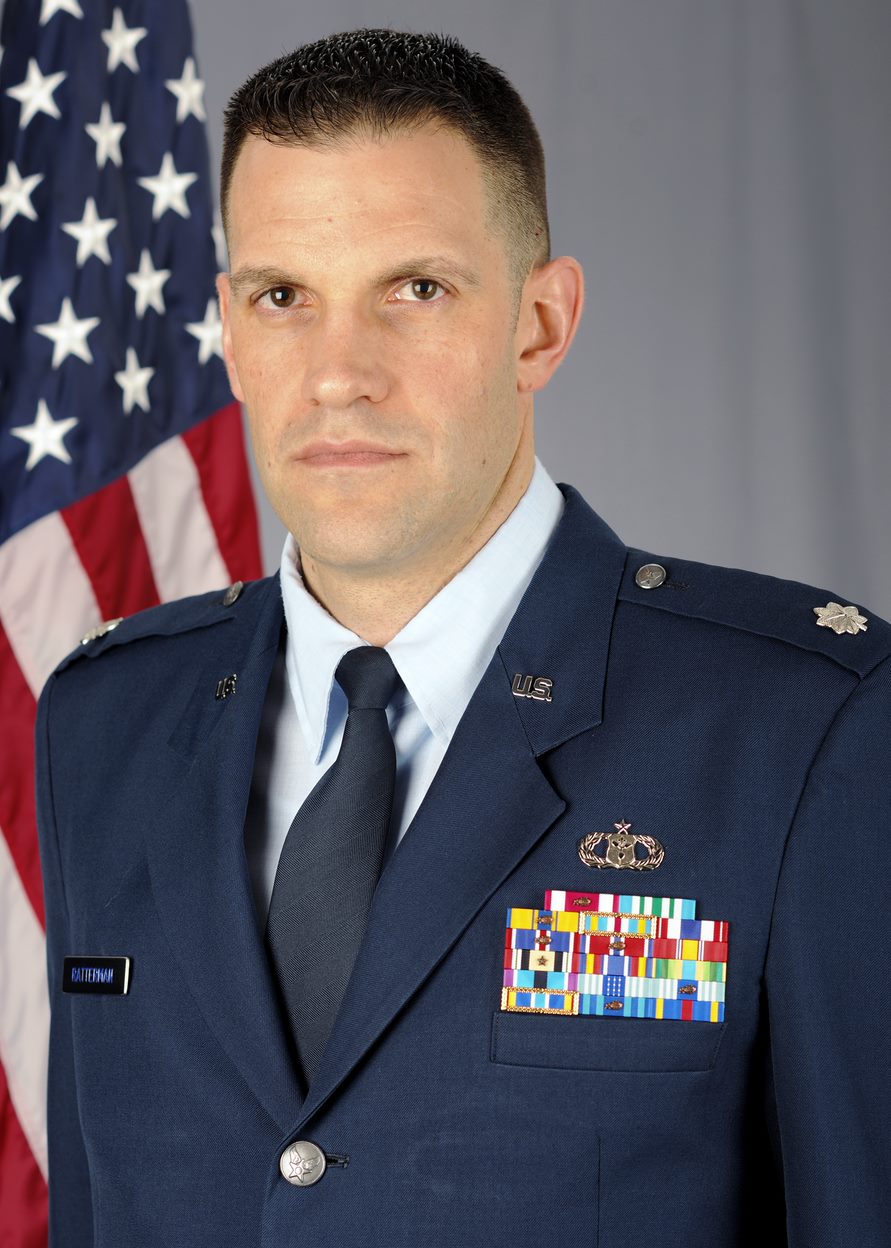 Military Aerospace Studies Air Force ROTC, Bozeman
During his three short years at MSU, Lt Col Ratterman has completely transformed the Air Force Reserve Officer Training Corps (AFROTC) program. The AFROTC program allows MSU to fulfill its obligations as a land-grant university, and under Col Ratterman's guidance AFROTC has flourished and produced some of the top students at MSU as well as high-quality officers for the Air and Space Force.
Col. Ratterman's success is fueled by his constant desire to help those around him, whether that be his staff, his students, or the greater community. He has forged ties around Bozeman with organizations such as Warriors and Quiet Waters, the Deadalians, and other veteran agencies both on and off campus, incorporating their vast knowledge into mentoring opportunities for cadets in the AFROTC program. Additionally, he always ensures his staff is recognized, nominating them for awards, opportunities, fighting to help them further their careers, and pushing them to always better themselves, without ever asking anything in return. His staff has been recognized with awards at the highest levels of both AFROTC and MSU thanks to his efforts. This selflessness and the knowledge that he cares inspires his small team to be highly successful and makes him well deserving of Pure Gold.
Cassandra Wojtaszek
Lt. Col. Ratterman goes above and beyond in his role as head of the Department of Air and Space Studies. He has forged connections with various campus entities, including the Athletic Department, Office of Student Success, academic advisors and various colleges throughout campus. His efforts led to a 4-ship Air Force flyover of fighter jets (A-10s) for the Cat-Griz game flown by 3 MSU alumni, serving both the community and MSU. He then oversaw an event for AFROTC cadets, allowing them to see the jets and talk with the pilots about careers in the Air Force that they will soon join.
He has also worked to establish AFROTC knowledgeable academic advisors under the Department of Engineering to help cadets in planning their academic careers, allowing all AFROTC students to graduate in 5 years or less. Finally, he ensures that all students in AFROTC get feedback every semester and ensures instructors check on the mental health of all cadets. He works closely with the Office of Student Success to ensure that cadets who are struggling with mental stressors get the help they need early.
Celeste Valenzuela
Lt. Col. Ratterman embodies a holistic team mindset. From integration of diversity at an individual level to synergizing Air and Space Studies with the National Defense Strategy, he maintains a positive mindset and inspires teammates to never settle for the status quo. The Colonel is a champion for his subordinates' efforts by supporting teammates with encouragement, tools, and resources to get the mission accomplished, as well as offering higher level engagement when needed. If a person on his team needs assistance, it becomes his priority. The realism and practicality he balances with the inspirational drive make his outlook and team-goals actionable and achievable. The underlying theme to all his efforts is simple: to train and develop leaders of character for tomorrow's Air and Space Forces.
Scott Gregory
Lance Ratterman is the type of person that comes in early and stays late to take care of both his subordinates and his students/cadets. He spends time getting to know people and develop personal connections with them. He's dedicated to bettering the lives of those he teaches and has been instrumental in developing a more dedicated AFROTC mentorship program involving MSU advisors so that cadets have adequate support as they navigate their personal, educational, and cadet lives.
He holds cadets to high standards and strives to build them into mature, ethical, and empathetic leaders that better their community and organization, regardless of whether the cadets pursue military service or not. He takes care of his coworkers/subordinates by empowering them to meet organizational goals and ensuring that they are mentally and physically healthy in both their work and personal lives. He constantly seeks opportunities for professional and career development for his subordinates.
One of the greatest indicators to his quality of character is that there has been no decline in his efforts to better those around him despite being less than a year from retiring and being at the point where it would be tempting to "check out" from a demanding and sometimes stressful career.
Trevor Lewis
Award received February 1, 2023. Nominated by
Cassandra Wojtaszek, Celeste Valenzuela, Scott Gregory and Trevor Lewis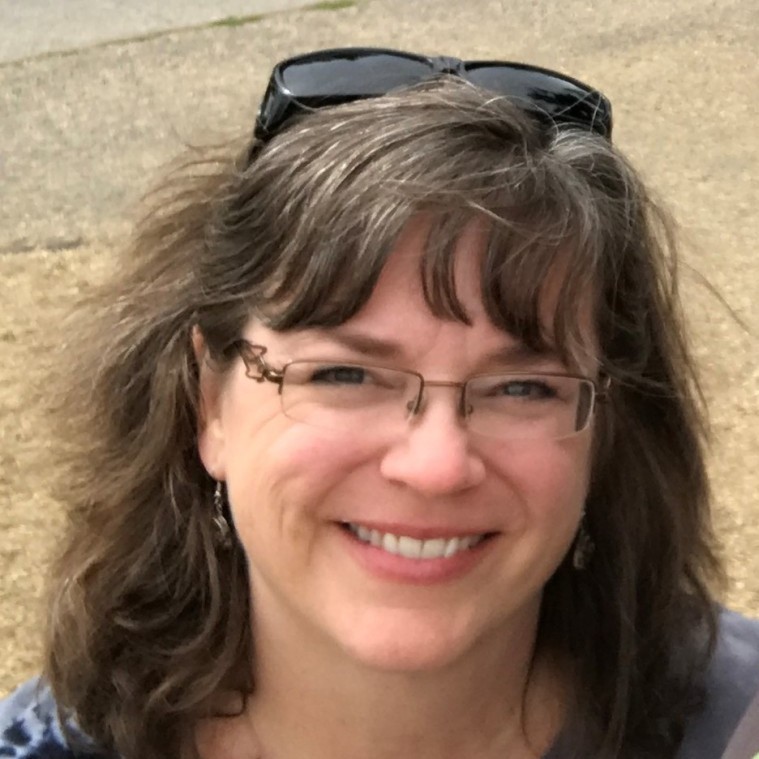 University Information Technology, Bozeman
Each year institutional research colleagues at all four MSU campuses rely on the Enterprise Services Group in UIT to create very specific, ever-changing summaries of financial aid awards that we are required to submit to the federal government and other groups. The reports keep us accountable for fair and generous awarding of financial support to our students. They require keen attention to detail and insight into the complex underlying data structures in Banner. To make things even more challenging during the last cycle, key people who had done this work recently retired. Enter Sarah Benton. With the help of the Office of Financial Aid Services, Sarah went above and beyond as she quickly learned about complicated financial aid data, taught us how it is collected and compiled, and created an easy-to-use system for retrieving and checking the data. Now we can run student financial aid reports at any time, greatly improving the efficiency with which we complete reports and allowing for additional analysis, understanding, and improvement. What's more, she has created a user manual explaining how the information was compiled, which will help us collect and understand this information for years to come.
Sarah could have just delivered the same old reports, but she took the initiative to make the process much better all with a smile and good humor. She is Pure Gold.
Award received January 25, 2023. Nominated by Mary Kate Blake and Chris Fastnow.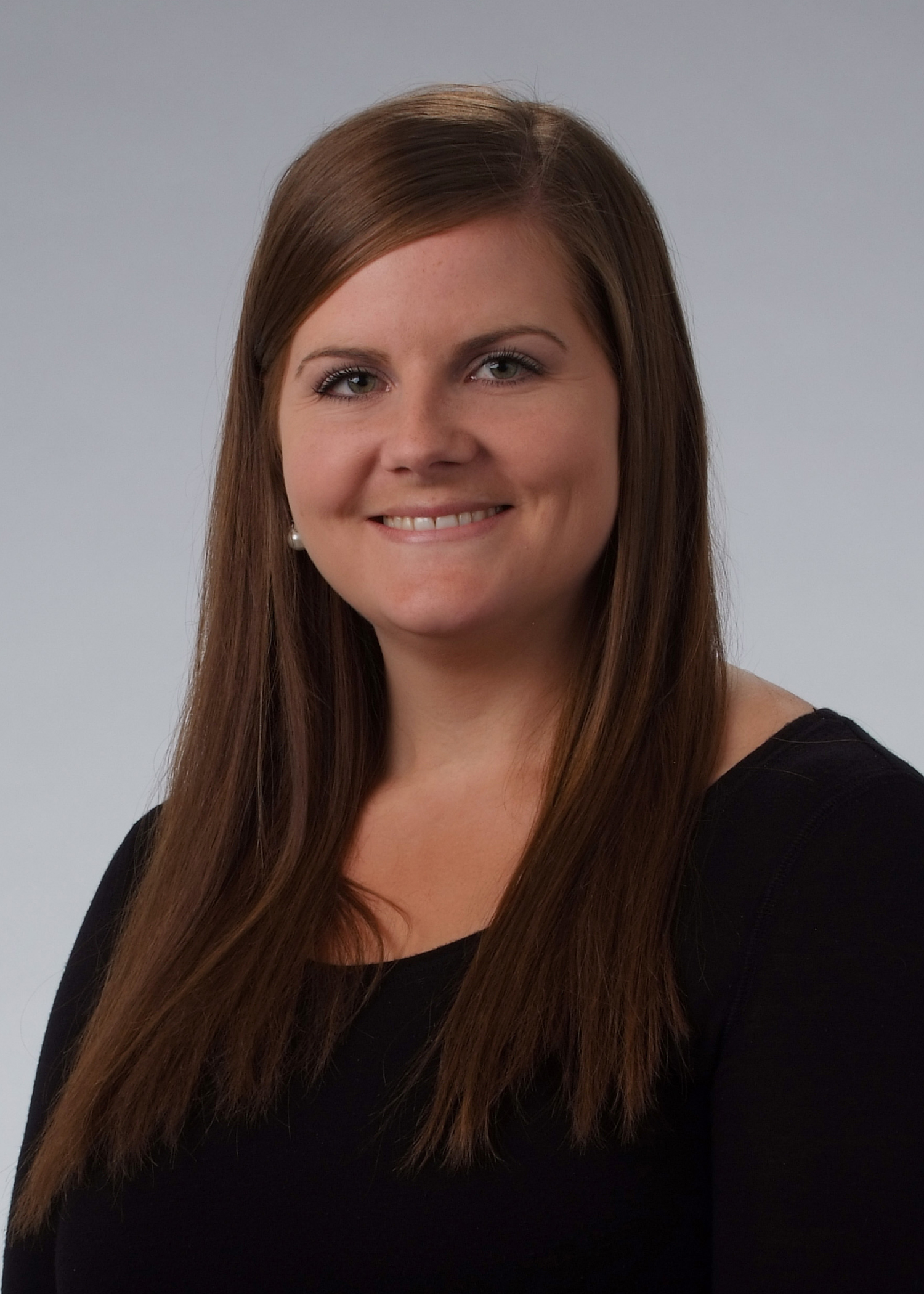 WWAMI Medical Education Program, Bozeman
While I've only experienced Kayla's impact second hand, she stands out as a Pure Gold recipient because of her dedication to WWAMI students' success – no matter what their stage in the program. Since my husband was a first-year Montana WWAMI student, I've heard students in his cohort share how Kayla is helpful and takes the time to make sure their questions and concerns are handled.
Not only is she instrumental in the day-to-day operations of Montana WWAMI and ensures that a complicated program with many moving parts runs seamlessly, she provides academic and curriculum advising, helps coordinate the many extracurricular activities the students are involved in, and is always available for sound advice and reassurance during the many stressful events and exams throughout medical school. When the coronavirus pandemic shifted so many things for the second- and first-year students, she was an essential resource for the students to shift from in-person learning to online learning.
She has excelled at helping these medical students succeed by being a much needed helping hand. Her impact is felt more broadly than just the students — I feel it too.
I think a Pure Gold recipient embodies student and community impact — that's Kayla. She is truly an asset to Montana State and making the Montana WWAMI program a success.
Emme Demmendaal
Kayla has been doing an extraordinary job as WWAMI Program Manager. She is incredibly efficient and talented. As the only staff member here, she has to wear many hats: managing the students' enrollments at two universities, scheduling, faculty appointments, budgeting, payroll, classroom IT support, and so much more. Even with two small children in preschool and daycare, she goes out of her way to be available when the students and faculty need her. WWAMI classes are in session all year, except for 2 weeks in December and 4 weeks in the summer, and that month we are getting ready for the arrival of the next cohort of students.
Kayla is so dedicated to the success of the program, that she times all her vacations (and even her maternity leaves) to make sure that the program's needs are taken care of. On top of that, she is an MSU grad and dedicated Bobcat fan! -Martin Teintze
Award received January 18, 2023. Nominated by Emme Demmendaal and Martin Teintze.