Current Pure Gold Recipients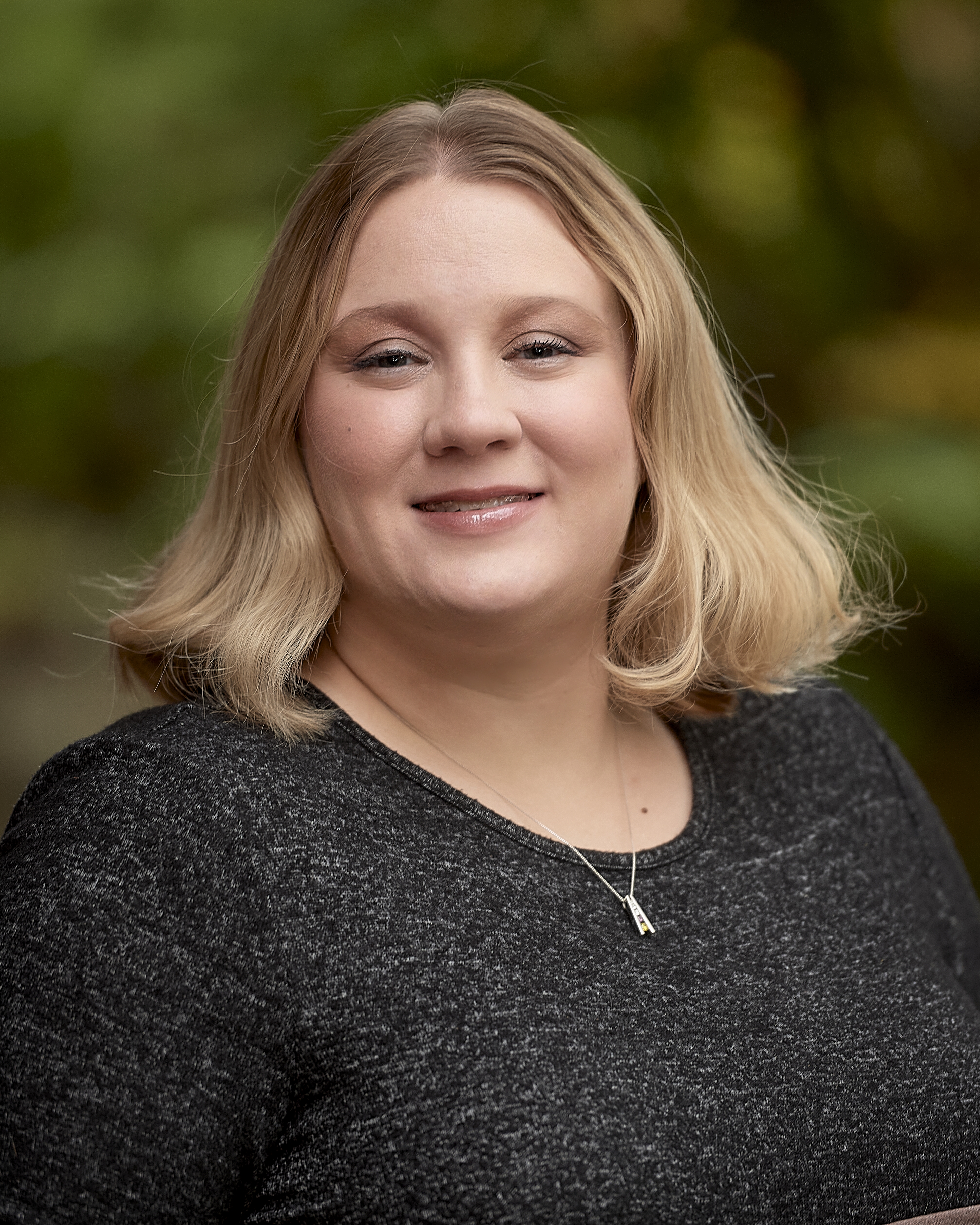 Amanda Mauws
Mark and Robyn Jones College of Nursing, Great Falls campus
Amanda is Pure Gold. Not only is her heart made out of it, but her blood runs blue and gold. She is the biggest bobcat fan both in athletics and for our nursing students. She is their greatest cheerleader! She encourages them to push themselves to become the best nurses they can be.
Last year, Amanda had the most Caring for Our Own Program students in the nursing program and was able to find them academic support to encourage success. Amanda provides advice for many students as well as staff. She has been a great mentor for me as a new instructor and advisor. She offers advice on teaching, how to support our students, and even life advice.
Amanda brings a positive energy to the workplace that is absolutely infectious! There are no bad days when she is around.
Award received November 29, 2023. Nominated by Baylee Seitz.
David Miller
Mechanical Engineering, Bozeman
As a faculty member in Mechanical Engineering at Montana State University, Dr. Miller ensures that his students receive the best possible education. One of Dr. Miller's outstanding qualities is his remarkable patience when working with students. His calm demeanor and ability to repackage concepts in a variety of ways ensures no student is left behind in the classroom.
Dr. Miller's commitment to student success goes beyond the classroom, as he makes himself available to students basically any time of day for more help. In addition to his outstanding teaching skills, Dr. Miller has made significant contributions to experimental mechanics in composite materials. He balances multiple research programs with ease and is a true asset to MSU's research community. Dr. Miller's foundational leadership and relentless contribution to the Applied Research Laboratory (ARL) have been instrumental in driving innovation at MSU. He has made a significant impact on the university's research capabilities and has contributed to MSU's growing reputation across the country as a research leader. His expertise in research projects sponsored by multiple national laboratories has also made him a sought-after mentor to many students, who have gone on to successful careers in academia, government, and industry.
His patience, dedication, and exceptional skills in both teaching and research have helped countless students and staff at MSU thrive making Dr. Miller Pure Gold.
Award received November 15, 2023. Nominated by Jonmichael Weaver.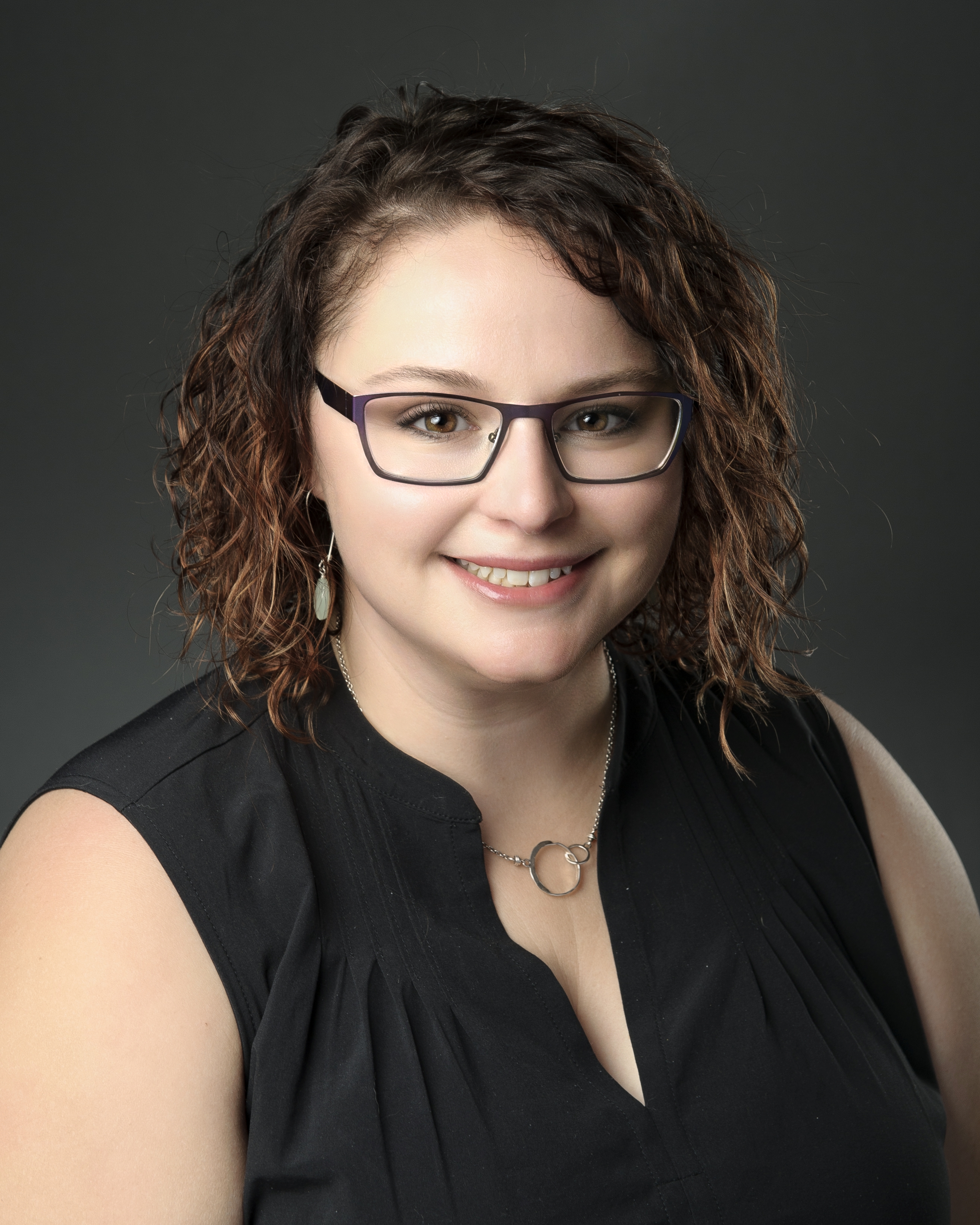 Elizabeth Mery
Mathematical Sciences, Bozeman
Elizabeth Mery leads the Math and Stat Center (MSC) with compassion and vision. She and her team directly impact hundreds of students each and every day. The tutoring provided at the MSC has really become a part of the entire philosophy of active learning strategies in the 100- and 200- level mathematics and statistics courses, and in her leadership of the MSC, Elizabeth serves all students and encourages all students to succeed. Her work ethic and collaborative spirit are noticed by and are an asset to all who work with her. She spreads her expertise by teaching others, mentoring others, working alongside others, and training others.
Elizabeth is a personal inspiration in how she is able to show up for so many students. She listens, validates a student's experience (even frustration and/or exasperation), and encourages them to separate any emotional frustration from intellectual frustration. With her team, Elizabeth directly aids in working through that intellectual frustration, i.e., the process of learning, while making space for the whole person and honoring their humanity. She is a wonderful member of our community and a fantastic human being.
Award received November 8, 2023. Nominated by Ryan Grady.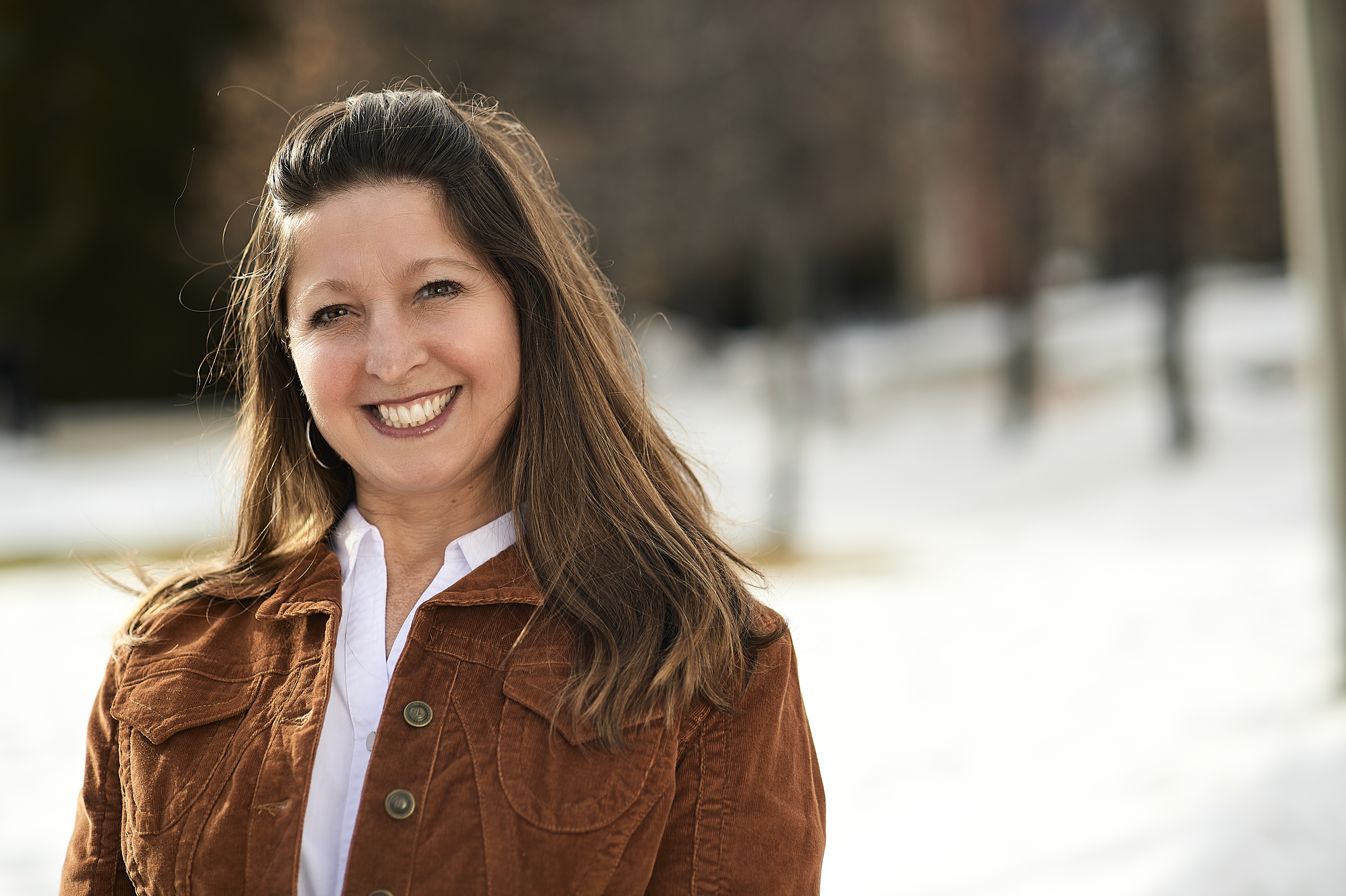 Alyssa Simmons
Admissions Office, Bozeman
Alyssa is a kind and selfless person who exemplifies what it means to be a servant leader. She has taken the transition from Admissions Evaluator to our Associate Director of Operations in stride, consistently showing kindness and prioritizing students even when she was effectively trying to work two different jobs at the same time. She consistently goes above and beyond when connecting with prospective students and their families, taking time to make sure all of their questions are answered no matter how full her plate may be that day. She has a deep enthusiasm for Montana State University and all of the opportunities that exist on our campus for students and staff alike. She is constantly brainstorming ways to improve our office and the student experience. Alyssa works to create an environment in our office that allows each of us to thrive and grow as part of the MSU community serving the land grant mission. -Kay Dodge
Alyssa Simmons is the true embodiment of what it means to be a servant leader, and one of the biggest resources the Office of Admissions has on our team. Alyssa supports the greater good of Montana State University by demonstrating through her actions and leadership what it means to be a part of a united team, to be supported, and to make our students and our staff successful. She is always available to offer support and help even when she herself is busy in her new role of Associate Director of Operations. She consistently helps us as a team not only by being an amazing leader, but by being in the trenches with us when things get hectic. She makes everyone who interacts with her feel supported and cared for in so many aspects, just not work or education. Alyssa is absolute Pure Gold and deserves to be recognized by our lovely University! -Leigh Anna McKenna
Award received November 1, 2023. Nominated by Kay Dodge and Leigh Anna McKenna.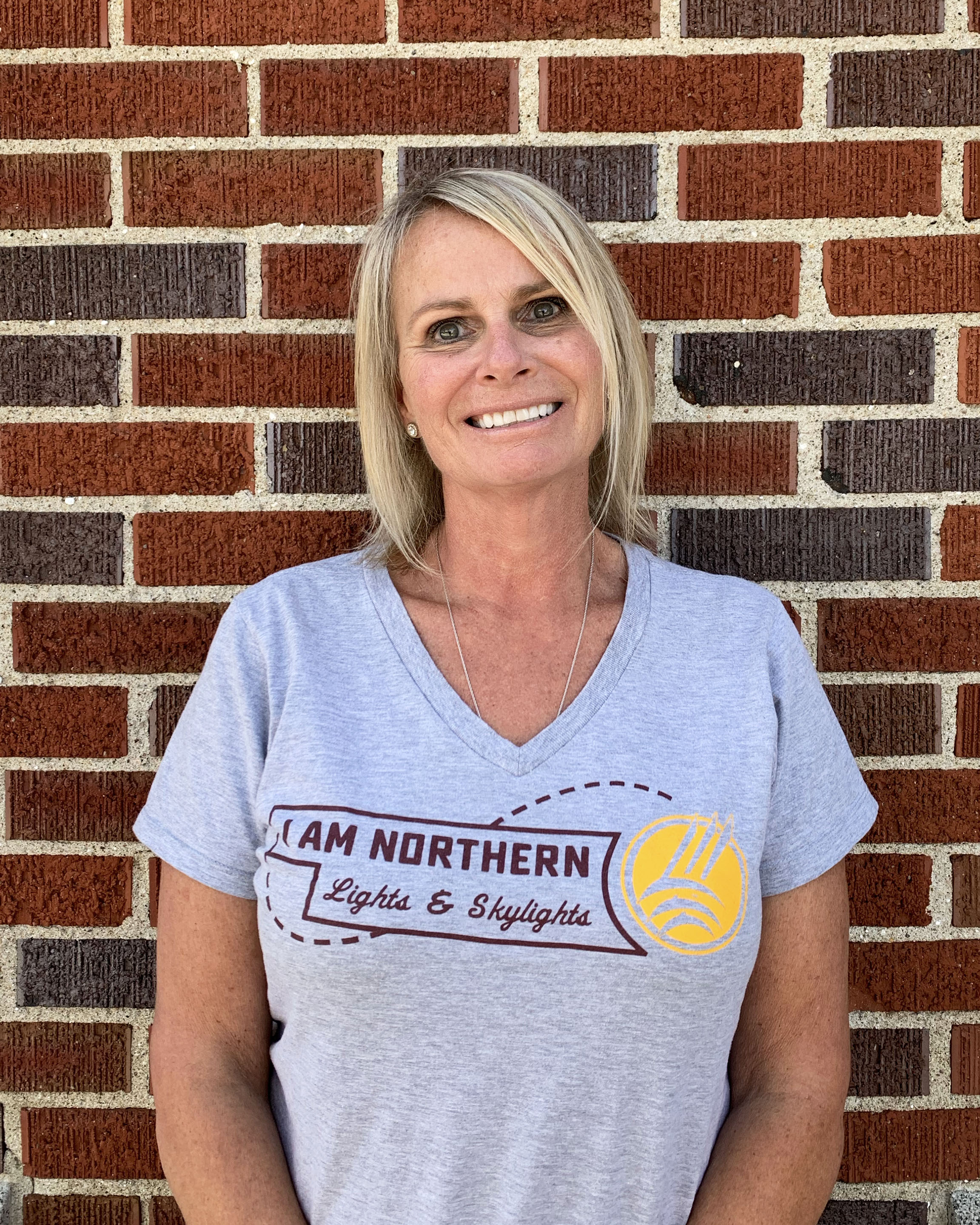 Pat Blankenship
Student Support Services, Northern
Pat inspires all of us, especially our students, each and every day with her genuinely helpful nature and warm personality. She makes Student Support Services a welcoming place. Pat is the first staff person students, faculty, and staff interact with when coming into Student Support Services, and she makes everyone feel at ease. She easily notices how a person is doing and instinctively accommodates them and their needs. She often helps students and staff in ways that go unnoticed; she sacrifices for others based on an earnest desire to help, and she eschews credit or praise in favor of simply knowing a person in need has received good care.
Amidst significant staff turnover in SSS, Pat has been a constant, positive, and steadying force for over 7 years. She helps ensure that our current programming is intentional and well thought out and is absolutely tenacious about meeting the requirements of the grant. She has been instrumental in SSS grant management and in service on the university's tutoring committee. Additionally, she has served on numerous hiring committees.
Pat's skill set is greatly appreciated in the SSS office as well as across our campus!
Award received October 25, 2023. Nominated by Carmen Lunak.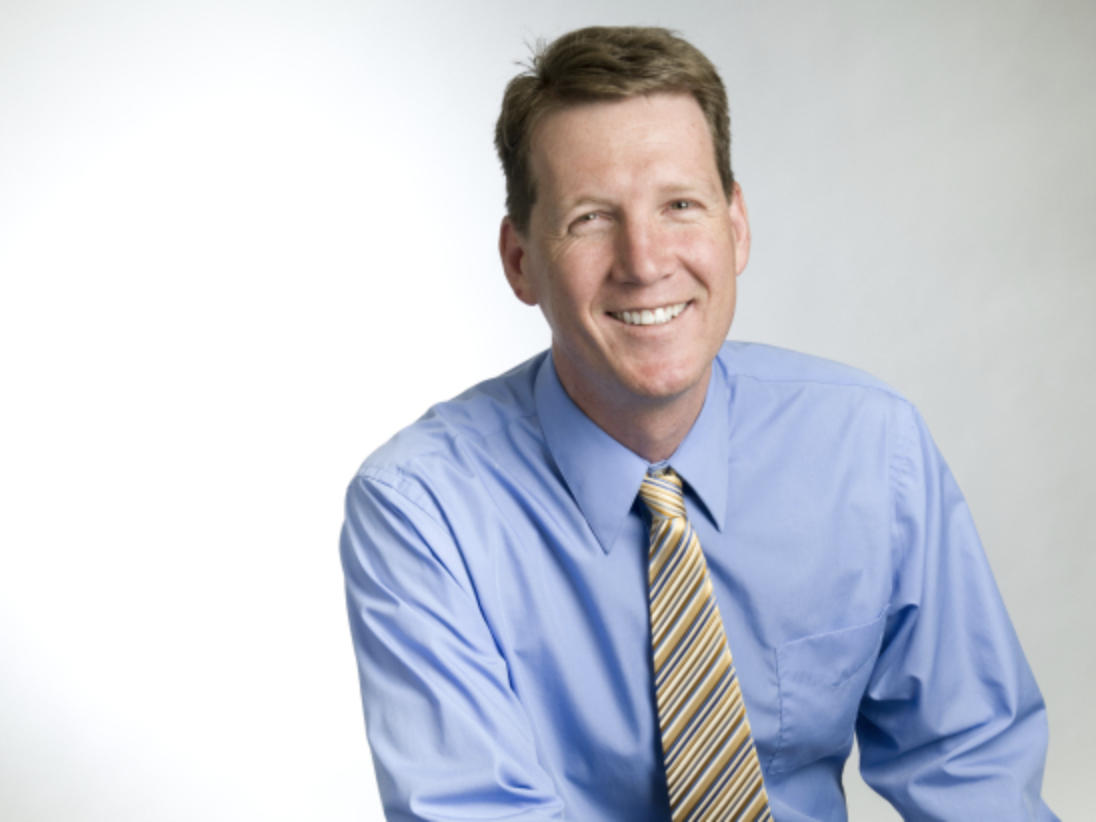 Jeffrey Heys
Norm Asbjornson College of Engineering, Bozeman
Dr. Jeffrey Heys served as Interim Dean of the Honors College during the 2022-2023 academic year and did so with a sense of dedication and purpose that was evident and inspirational to all. Dr. Heys jumped in with both feet, and found himself rarely home, even on weekends, as he led the Freshman Research Symposium, Hike and Read, Ski and Read, and the Tippet Rise Honors College Arts Expedition among many other Honors offerings.
He also oversaw the Presidential Scholarship application process (with 1,800 applications) and recruited the largest Honors first-year class ever, numbering 540 students. Dr. Heys mentored 2 Goldwater Scholars, as well as Truman and Udall Scholars, along with our first-ever Astronaut Scholar, in addition to several finalists for the Rhodes and Marshall scholarships. Somehow, he managed to continue teaching in Chemical and Biological Engineering as well. Most significantly, Dr. Heys made himself available to students at all times and made it a joy for all to come to the office to serve our students.
Thank you Dr. Heys, for your leadership and dedicated service and commitment to the well-being and success of our students. You are Pure Gold!
Award received October 18, 2023. Nominated by Ilse-Mari Lee.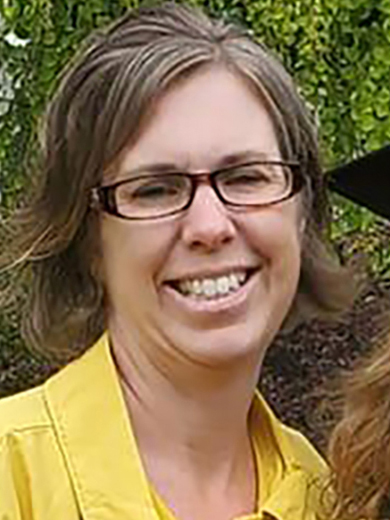 Deidre Hodgson
Louise Shunk Day Care Center, Bozeman
Deidre is the Director of the Louise Shunk Day Care Center, an MSU alumni and a die-hard Bobcat fan. She consistently goes above and beyond for her operation, as well as for the children at the daycare. Due to the staffing shortage with grounds crew, the daycare is not receiving any shoveling assistance throughout the winter and on several occasions, I have witnessed Deidre outside at 7am shoveling feet of heavy snow around the daycare to make sure that the surrounding area of the daycare is safe for children and families.
She spends her own time preparing special snacks for the kids. She endures 95-degree summer days with no air conditioning and gets to work early to open up all of the windows and set up fans across the building to make sure the conditions of the daycare are adequate. Deidre manages a great team of teachers and student assistants who are all well-trained to handle the stressful, high demands of running a daycare and it is obvious that Deidre truly cares about the children and her operation.
She is an inspiration because she is always positive and doesn't complain about the constant challenges that come with running a daycare. She truly goes beyond the job description and expectations of her position.
Award received October 11, 2023. Nominated by Drew Slade.
Jen Joyce
Student Success, Bozeman campus
It is a joy to nominate "21 karat" Jen Joyce for the Pure Gold Award. Jen currently serves as Assistant to the Vice President for Student Success, and this position includes numerous roles and responsibilities. Over my twenty years at MSU, Jen is at the top of my list as a standout employee. Whenever I am lucky enough to work directly with Jen, she inspires me with her dedication, student-centered approach, and attention to excellence. Jen is a collaborator and a cheerleader for her team. She leads with warmth and a kind spirit. Year after year Jen has gone "above and beyond" for the MSU Leadership Institute, including offering support and expertise whenever we requested it. With her work ethic and her ability to connect to each and every individual, Jen models the way of leadership. Our entire office learns what excellence really means by watching her actions.
Specifically, and this year, Jen was amazing with supporting seamless transitions in LeadershipMSU and Student Success, and by sharing her knowledge, experience, and attention to details. Thank you for your consideration of Jen. She is deserving of this prestigious award and embodies the values and vision of Montana State University.
Award received October 4, 2023. Nominated by Carmen McSpadden.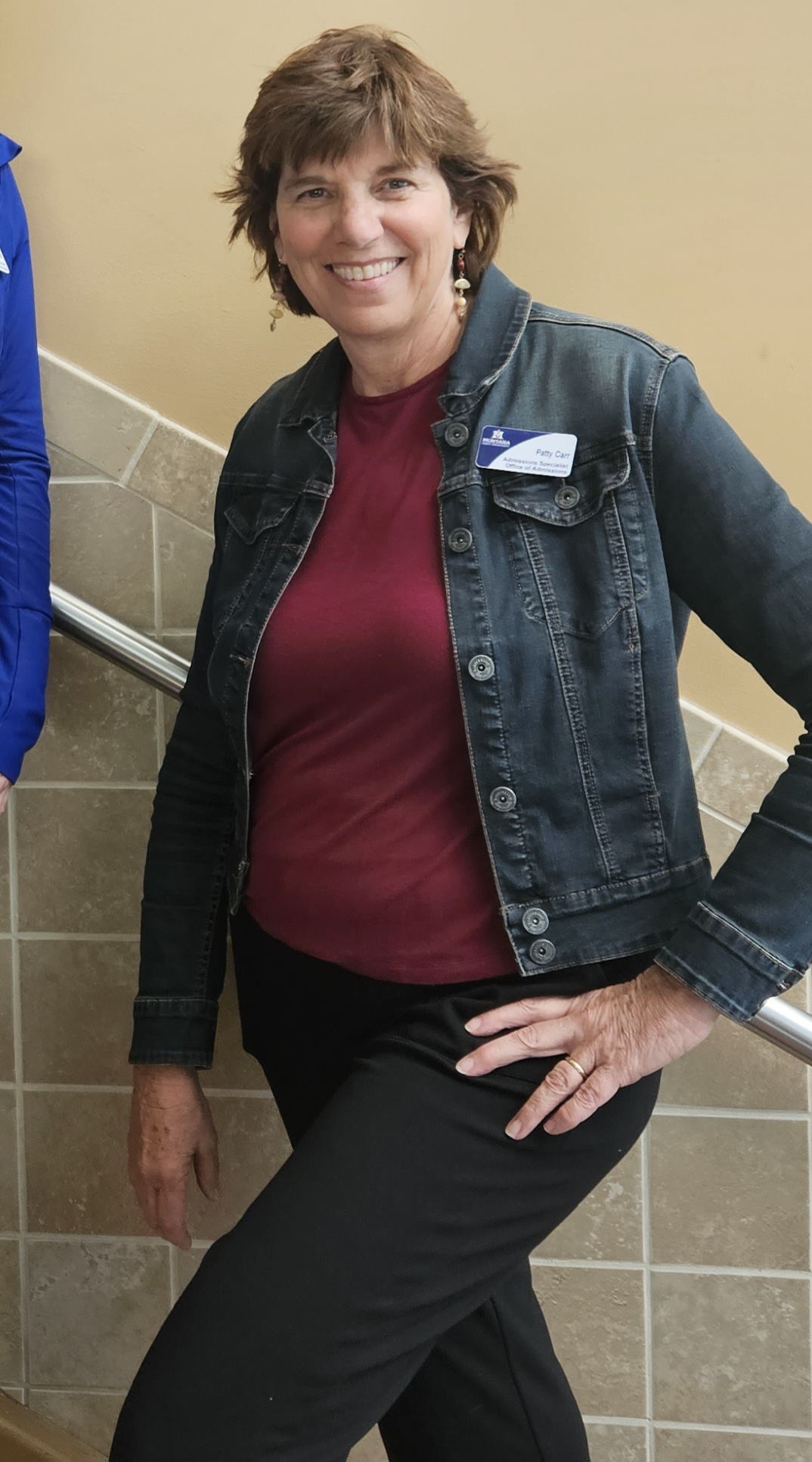 Patty Carr
Admissions, Bozeman campus
Without a doubt, Patty Carr is the backbone of the Admissions Office and possibly of the entire university. Patty is the front line, the first smile that prospective students and their families see, and the last hand they shake goodbye.
MSU is lucky to have this recruiter and manager of the little things. She speaks up when things need to change, creates magical experiences for prospective students and their families who visit campus and cares deeply about the success of the entire office as well as MSU. Patty goes above and beyond by paying attention to the details while serving those who are interested in beginning their journey at MSU. She asks the right questions and provides the service that MSU strives to provide while creating lasting memories to make students feel at home. She is the definition of a servant leader! Without her, I am confident more students would not be choosing MSU as their university because she truly gives the full "MSU experience" to each family that steps into the office.
Patty is an inspiration to me and my colleagues because she does all this with grace and empathy. Not a single prospective family leaves the office without knowing her for her exceptional service and consistent positive attitude. She will always greet you with a smile and make your day – and because of that, my job and so many others are greatly impacted in a positive way!
Award received September 27, 2023. Nominated by Nikole Drummond.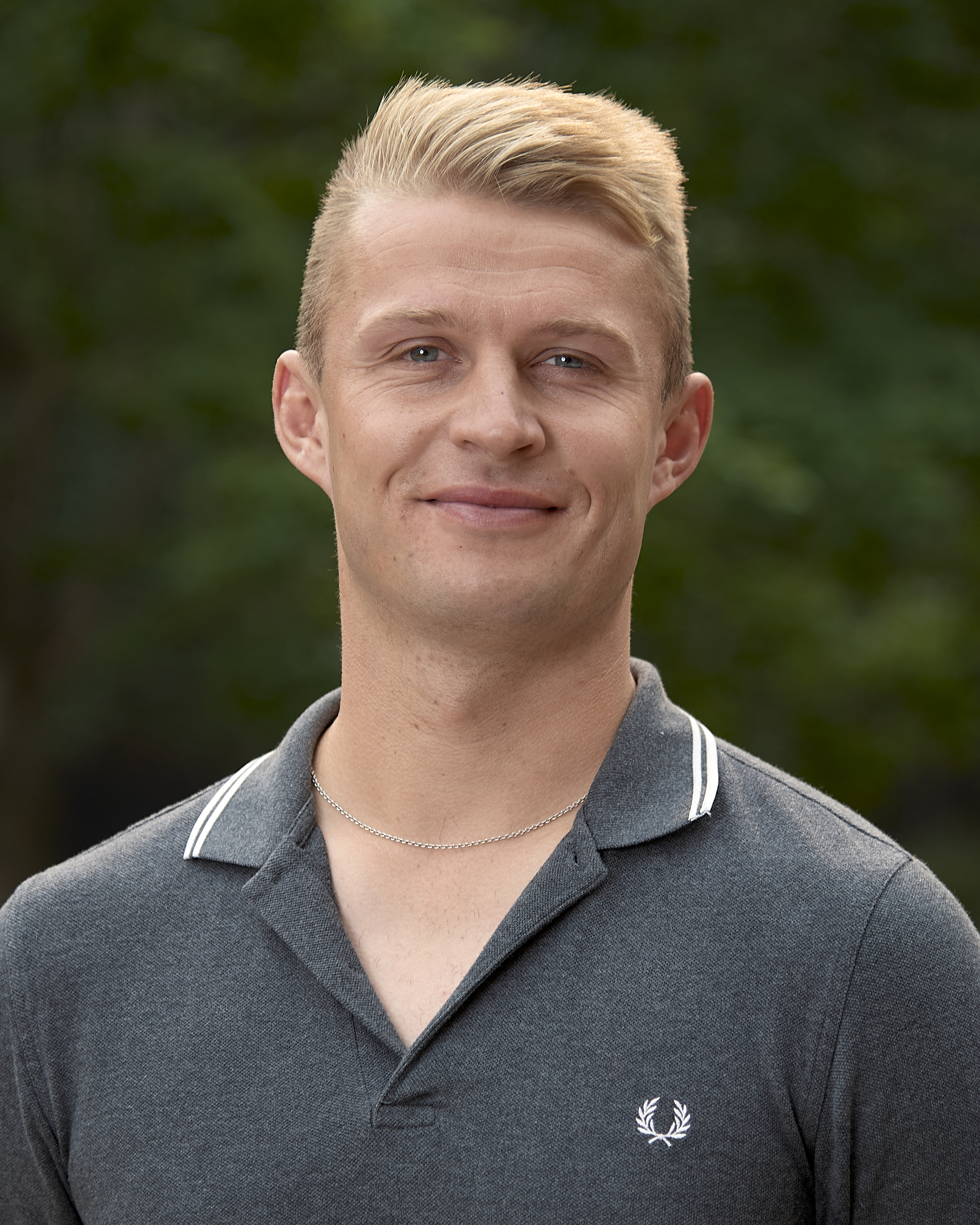 Louis Johnston
Mark & Robyn Jones College of Nursing, Missoula campus
Louis Johnston is the embodiment of a dedicated and committed employee. Louis is the first person our students meet and the first person they see as they come to the Missoula Campus. He is always kind, courteous and helpful.
Onboarding for nursing students is a complex task requiring communication between multiple agencies in the community and students. In the past month, Louis singlehandedly organized the incoming class while managing the tasks of our continuing students. In addition to his duties with our students, he has stepped in to help faculty with technology updates, building maintenance issues, new faculty orientation, and many others. He accomplishes all this with a smile and friendly demeanor. I have not heard him complain once about the additional duties he has taken on. I can see the positive impact his actions have on faculty and students. We are fortunate to have him on our team.
Louis-the faculty, and students at Missoula Campus appreciate everything you do for us.
Award received September 20, 2023. Nominated by Tracey Koch.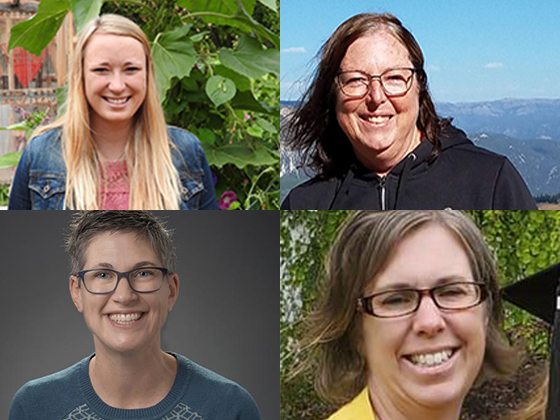 Laura Hillier, Christine Lux, Kelly Bard Shuey and Deidre Hodgson
Child Development Center, Bozeman
Earlier this month, my daughter graduated from MSU's Child Development Center and headed off to kindergarten. When Berit and I first visited the program and she was a shy 3-year-old wearing a COVID mask, lead teacher Laura Hillier welcomed us both with such warmth and sincerity. By the time I finished the orientation tour with Dr. Christine Lux, Laura was reading a Mo Williams book to a fully engage Berit, who was asking question after question about Elephant and Piggy, and whether the whale was friend or foe. I was amazed that Laura had won her over so completely in such a short period of time! Berit chose to hug Laura at the end of each day of "Green Group," even after Berit moved to the "Blue Group" class for the pre-k kiddos. And Kelly Bard Shuey, lead teacher of the Blue Group, picked right up where Laura left off.
There's lots of love at the CDC, and the parents could see it daily. Those children love their teachers, who laid an absolute solid foundation for future academic successes. It was hard to say goodbye. I'm a softy, so I teared up at graduation, knowing that a special chapter in Berit's life and development was over. A tad of instability presented itself at the director level for a short while, but Deidre Hodgson expanded her role at ASMSU Preschool to include the CDC, and all was right with the world. In addition to being a notably effective leader, Deidre proved to be an inspired teacher as well – even while pulling extra duty to restore organizational stability. Laura, Kelly, and Deidre, and the student-teachers they worked with, truly form a great team.
The COVID masks are off, and the Class of 2023 are on their way to kindergarten. I, and a whole lot of grateful parents, so appreciate the inspired love, care, and values the helped instill into our children during their time at the CDC. Well done, team. I submit this nomination with love and respect for them.
Award received September 13, 2023. Nominated by Skip Anderson.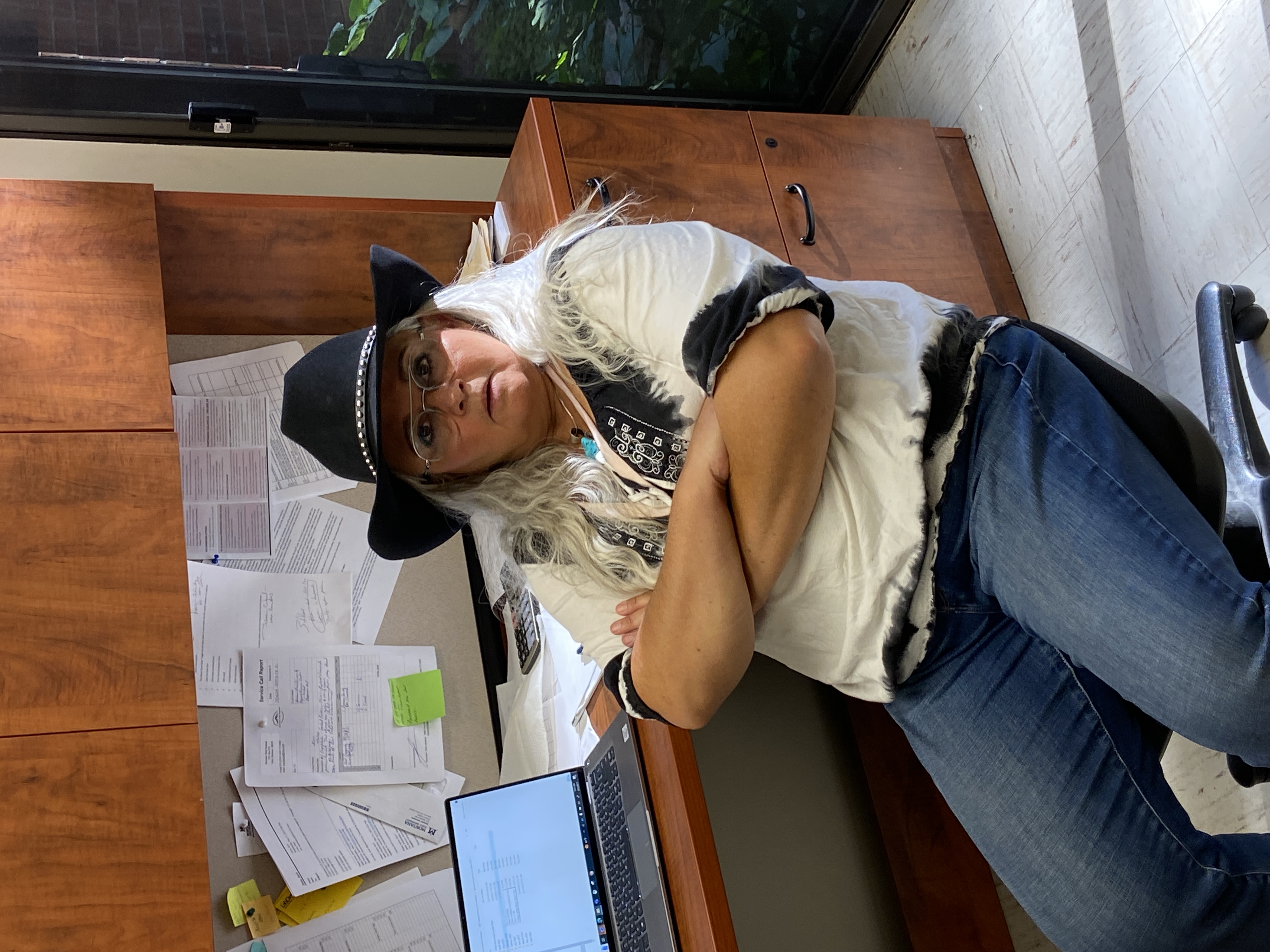 Animal Resource Center, Bozeman
Kerri Jones is one of Montana State University's Pure Gold gems. She is Director of the Animal Resources Center and is also extremely helpful and knowledgeable with the Johnson Family Livestock and Jutila Research Laboratory facilities and the MSU veterinary program. Her career at MSU spans more than 30 years. She will help anyone and everyone. Kerri has a kind heart and the attitude that no one is just a number, you grow, or you die. She creates the time to invest in her people with dedication, empathy, love, and connection. She has an open-door policy and holds regular meetings with staff and meets with each employee to discuss goals and how things are going. She listens to the powers that be and to her employees doing the work.
Despite all her job fulfillment meetings, she can be reached day or night and we can always interrupt her if needed. Her staff has access to her schedule giving a greater sense of security and better interaction with employees. She inspires us all to be part of something bigger than ourselves. Kerri represents the soul and culture of our organization and helps to make us the top facility in the Northwest.
Award received September 6, 2023. Nominated by Anita Pecukonis.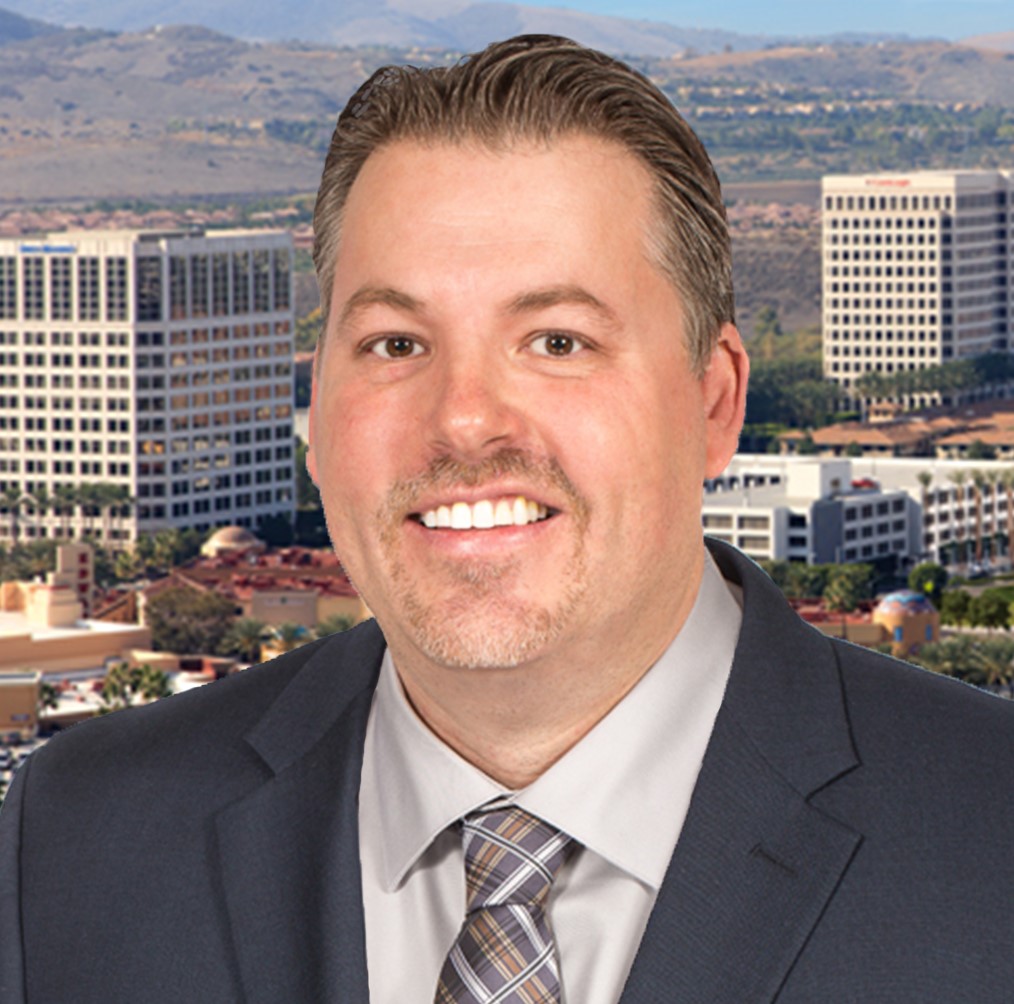 Norm Asbjornson College of Engineering, Bozeman
Nick Schrunk is 24 karat Pure Gold. Nick is a member of the College of Engineering's IT team and has gone above and beyond expectations during the ransomware attack this year. Despite the long hours and high-pressure situation, Nick maintained a positive attitude and remained dedicated to the task at hand.
One of Nick's most notable qualities is his ability to motivate others to work hard and achieve great results. He is an excellent communicator, never too busy to explain complex concepts in a way that can be understood by anyone. His dedication to teamwork and willingness to go the extra mile have long been an asset to our organization. One day following the attack, I ran into him carrying computer towers up several flights of stairs, as I asked how he was doing he cheerfully commented on how great it was that he was able to meet so many of our faculty and staff and see where they worked. Rather than be upset at the extra work, he embraced the positive.
Nick has consistently been an outstanding member of our team, his exceptional performance during the recent attack just reinforces his commitment to excellence. Please join us in recognizing Nick Schrunk for his daily efforts on behalf of MSU faculty, students and staff-he truly is Pure Gold.
Award received August 23, 2023. Nominated by Christine Foreman and Brett Gunnink.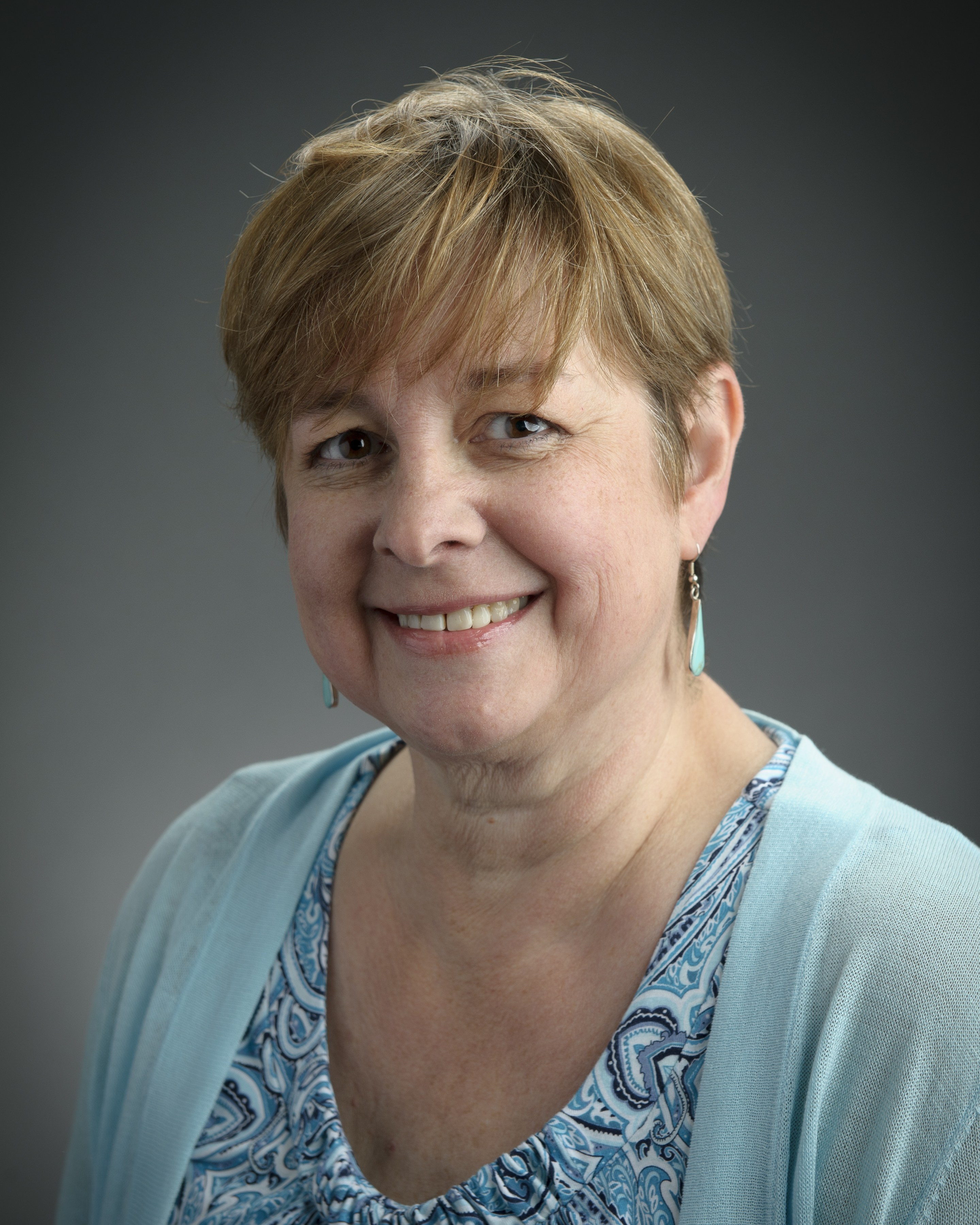 Gallatin College, Bozeman
Rochelle Celander is the heart of Gallatin College. She is the first contact for students, visitors, faculty, and staff at the east campus. Rochelle is always positive and ready to help by directing students and visitors, making copies or printing reports for students, lending computers or pencils and always being encouraging and positive about Gallatin College.
As a former student, Rochelle is one of our best advocates for Gallatin College. The positivity has been critical as Gallatin College works to gain a building of our own. A major concern for students at the Gallatin College East campus is food security. Many of our students work full time and take classes at night. This reduces the time that students can visit the Bounty of the Bridgers food program or the Gallatin Valley Food bank. To compound the issue, there are no easily accessible stores, restaurants, or food trucks available for students to get food on those long class nights. Rochelle is a strong advocate for our students and has placed food security at the top of her list of priorities. Rochelle partnered with the accounting I class to establish the Cat in the Bag food pantry at the Gallatin College East campus. Rochelle has worked with Bounty of the Bridgers to create a system to feed our students. Rochelle manages orders, opens the food closet each day, explores the food needs of our students, and always has food available for students at our front desk. No student goes hungry at GC East. That is a big task and one that Rochelle is dedicated to.
Rochelle personifies Pure Gold and inspires us all to be present for our students and positive in our jobs.
Award received August 30, 2023. Nominated by Lisa Brown.