Spring 2021 Pure Gold Recipients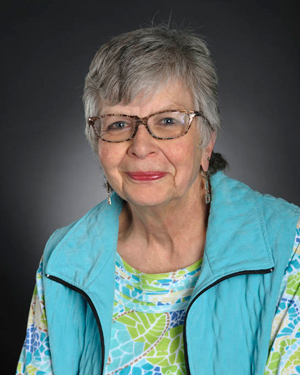 KUSM-Montana PBS, MSU Bozeman
Norma Ardesson embodies the dedicated and focused team spirit of MontanaPBS and Montana State University where she has worked for over 28 years. She is a vital member of the Development team at MontanaPBS. Not only does she do her duties well, but she always volunteers to help other teammates on projects and special events throughout the year.
Norma helps create a welcoming team environment with her baked goods and fragrant peonies for all to enjoy in the office. She is a joy to work with and has hand entered thousands of checks and talked to donors and viewers on the phone ensuring that they feel taken care of and appreciated over the years.
Norma is a native Montanan and inspires me every day to be even more resilient to obstacles that come my way. We all need a "Norma" on our team no matter where you work on campus.
Nominated by Erika Matsuda; Award received April 21, 2021.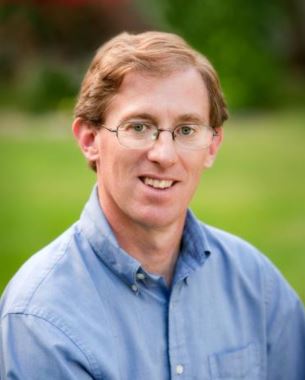 Center for Health and Safety Culture, MSU Bozeman
Jay Otto is the Principal Scientist for the Center for Health and Safety Culture. Jay goes above and beyond to serve the center and much of its success rests on his efforts. He is a visionary leader who sees the potential for how the world should exist and takes steps to get there.
Jay tirelessly models building a positive culture and supports the well-being of the staff. In addition, Jay goes above and beyond to serve the university and communities throughout the United States, through his unwavering commitment to bettering the lives of all people and by making positive contributions through his research. Jay seeks meaningful research projects that bring practical knowledge and efforts that truly make a difference in the well-being of the communities.
Jay inspires me to grow. He creates space for challenging conversations. He is always asking fantastic questions of himself and the center and his questioning is always in service of moving our work forward.
Working alongside someone who is constantly growing, I am inspired to ask more questions of myself. Working with Jay makes me not only a better researcher, but a better person.
Nominated by Annmarie McMahill; Award received April 14, 2021.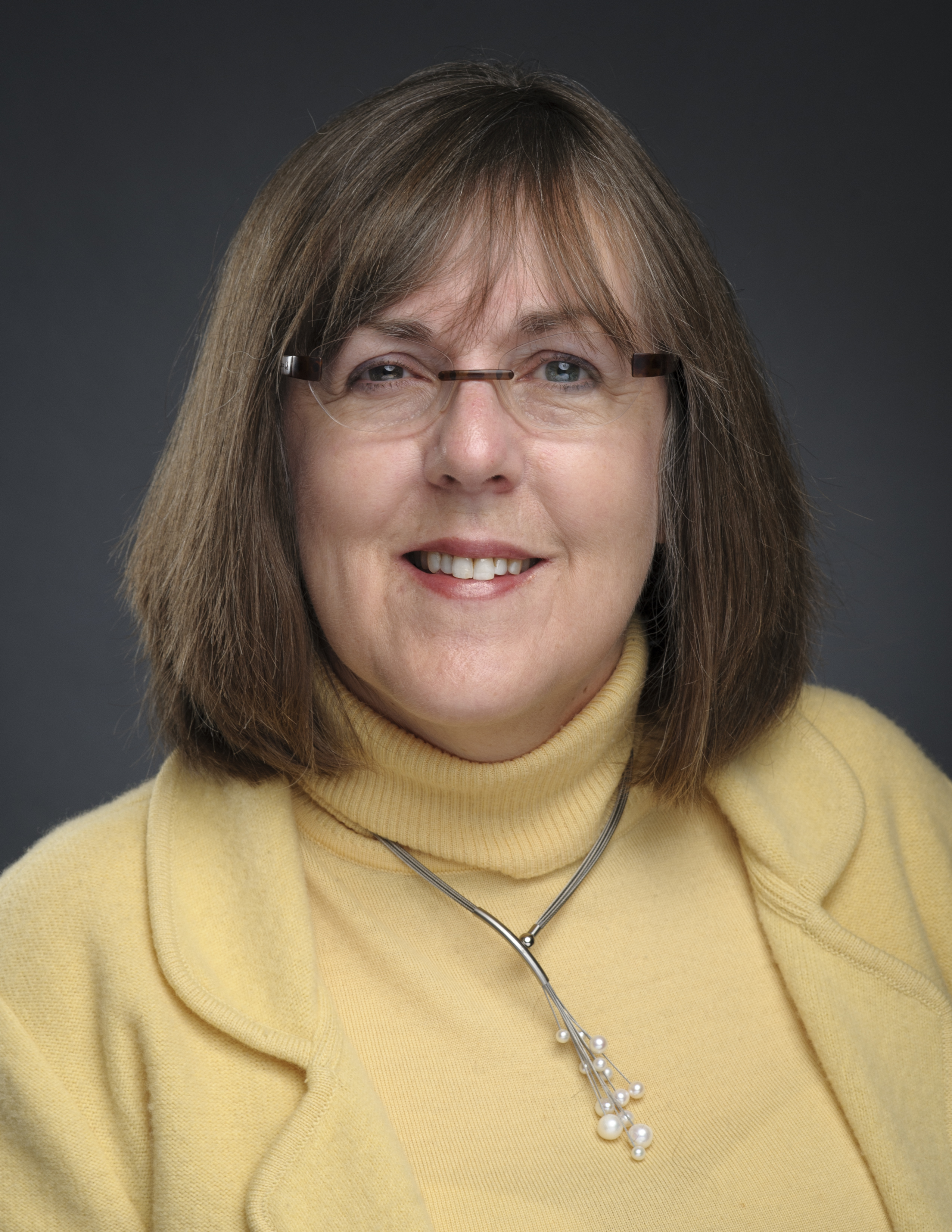 International Programs, MSU Bozeman campus
Dr. Deborah Haynes is a caring, committed, skillful and patient leader. She is a mentor to all staff within the Office of International Programs (OIP) and someone we all strive to be.
Dr. Haynes started her tenure with OIP in a very challenging position. She had been scheduled to begin a well-earned sabbatical yet was called to step into the OIP leadership role temporarily as VP/Dean. She has now been leading the office for more than a year, with great success. Dr. Haynes has spent her time improving systems and processes for the office, while fostering staff allegiance. OIP is not just holding steady a path during turbulent times, but with strong leadership from Dr. Haynes, we're charting a course that will expand international student enrollment and overall diversity within the entire MSU student body.
Dr. Haynes is committed to MSU students' wellbeing and has focused her considerable well of compassion to help international students feel welcome. Dr. Haynes has instituted enriching activities for the OIP staff, such as a diversity discussion group and a weekly "coffee check-in".
Montana State, and especially OIP, is fortunate to have such an amazing, intelligent, compassionate and fearless leader at its disposal.
Nominated by Kurt Friedemann; Award received on April 7, 2021.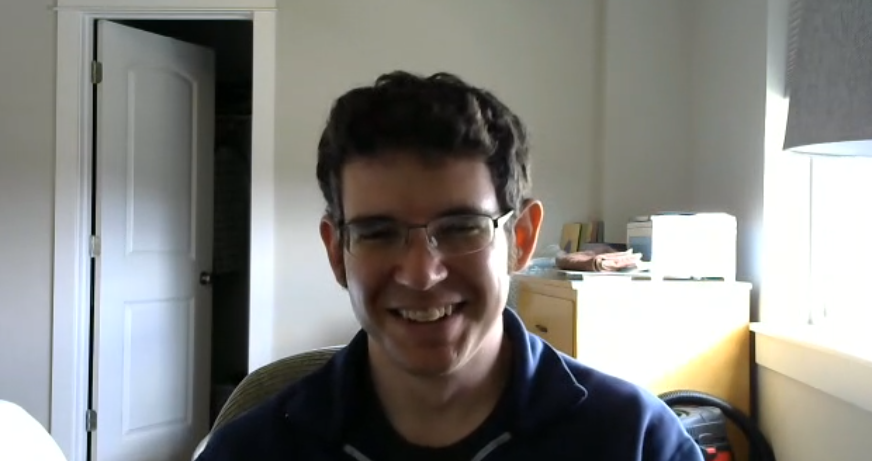 University Information Technology, MSU Bozeman
Nate works in UIT, leading the team that develops applications on top of our core Enterprise systems, specifically Banner, DegreeWorks, and ARGOS. This Pure Gold nomination comes from the Registrars and their teams across MSU's campuses, whom Nate and his team support.
COVID has required many changes to our processes and the supporting IT solutions over a short period of time. During that time of constant change, Nate has been an invaluable member of the Registrar's team. From working on solutions, to automating processes, to helping our operations remain nimble during the pandemic, Nate consistently delivers. Nate's superpower is his focus on serving his customers and helping them be successful. Rarely (never), have we brought an idea or issue to Nate that he doesn't thoughtfully, efficiently, and knowledgeably help us solve to the end. His number one goal is to automate where possible and make all our daily work lives easier. He is always willing to share his knowledge and is an excellent teacher and mentor. Even under pressure, Nate remains calm and thoughtful, helping the team to stay on track towards a solution.
Recently, he was a member of a team providing solutions otherwise thought impossible when the state was provided the mandate to change our 2020-2021 academic calendars about 18 months into the course scheduling and registration cycle. Nate's research, calm approach, and "can-do" solutions literally saved hundreds of personnel hours for staff in the Registrar's Offices during a critical time, with a critical need.
Nominated by Alfons Staerk; Award received March 31, 2021
Gallatin College, MSU Bozeman
Rich is a pivotal leader for student success in Developmental Math at MSU and Gallatin College. He has led major changes, including math pathways and corequisite courses, resulting in increased success rates that save students time and money, and set them up for future success. Rich works with colleagues across campus and the state to ensure everything works seamlessly. His careful attention to all steps and partners along the way makes all the difference. We deeply appreciate you, Rich! - Sara Maki, Gallatin College Associate Dean
Rich is a delight to work with. He's responsive, SMART, kind, genuine, willing to try new things, and most importantly, he has students' best interests at heart. His efforts have been tireless over the years, and I'm certain all that work pays dividends in positive academic outcomes for students. - Brenda Truman, Jabs Assistant Dean
He is always a calm in the middle of the storm and somehow makes the developmental math class schedule come together amidst the craziness of more complex class offerings, more complex student placements, and last-minute surges in enrollment. -Julie Rognlie, Gallatin College Math Faculty
Rich dedicates his work to helping students succeed and grow their math skills, abilities, and confidence. He is an incredibly patient and collaborative colleague whom many advisors have on speed dial for consulting about individual students and their math placement. - Emily Edwards, Advising Commons Interim Director
Nominated by Emily Williams and Katherine Foster; Award received March 24, 2021.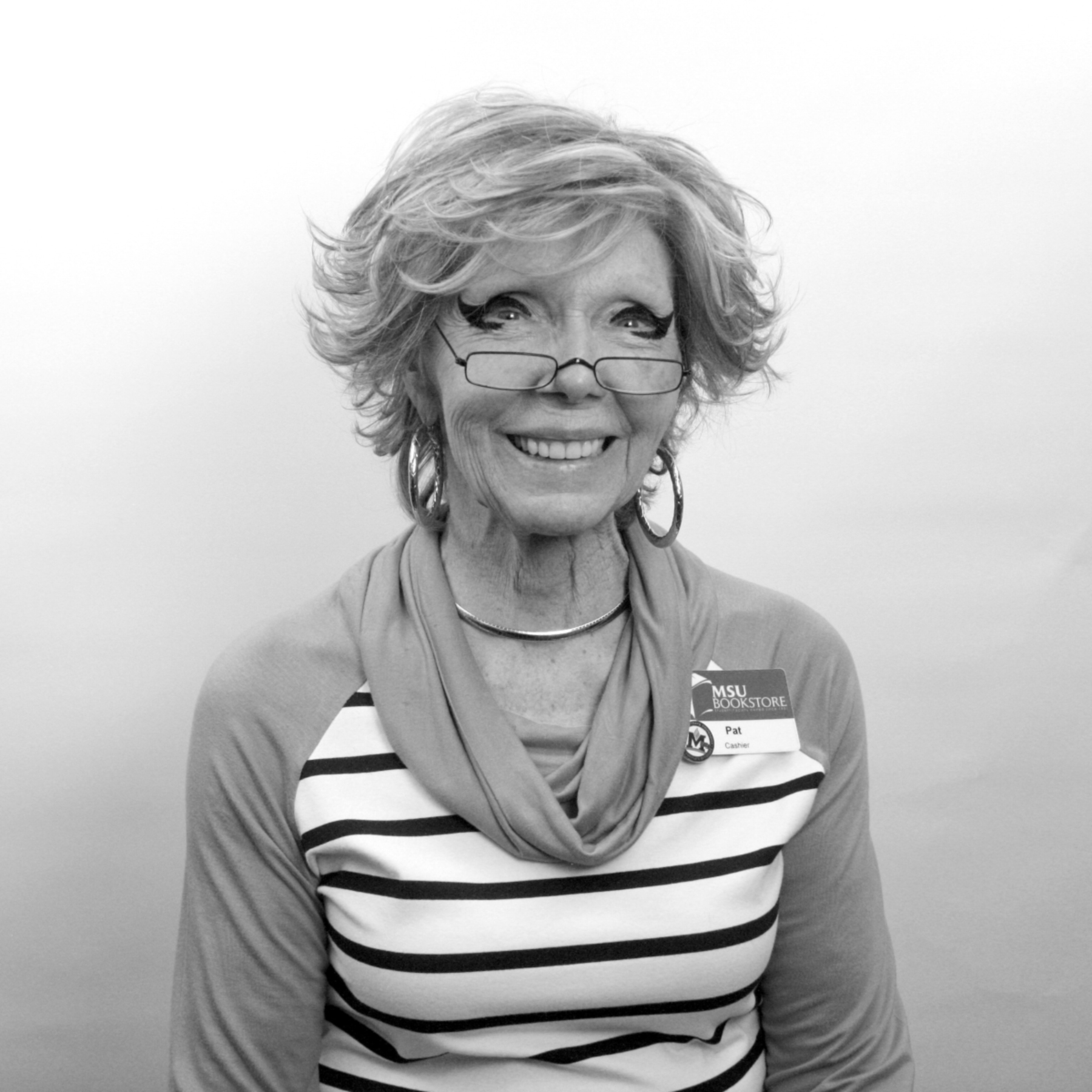 MSU Bookstore, MSU Bozeman
Pat is the whole reason why any student goes to the bookstore. She makes your day 100x brighter by just asking "How are you doing?" She is the light of MSU and is Pure Gold at heart. Caterina Colucci
Pat is a wonderful MSU bookstore employee who brightens everyone's day. She goes above and beyond to welcome customers into the bookstore, answer their questions, and make meaningful connections with the students. She's always complimenting people's purchases and wishes students well during exam season. Pat is overall a great representation of the genuine and down-to-earth people that you will find at MSU, and possibly even Montana state as a whole. McKenna Stokes
The students love her, and she loves them! She works to cheer them up when they are down and always has a kind word and positive attitude for the students. That's why she works at the bookstore, for the students! Toni Rule
Pat is an MSU staple. She recently went viral on Instagram with students praising her for her constant kindness and support that she gives to each student that comes through her line. The student body commented and specifically told us to nominate her! Pat makes contributions to the student body daily. She raises everyone's spirit and is always giving encouragement and support about school, work, and life. She is a ray of sunshine for students every time they come into the store. Pat inspires me, and the rest of store, to be genuine and kind. These days especially, it is hard to remain positive and to remember to give people some extra slack, but Pat does this effortlessly. I've never heard her be anything but extraordinarily kind to everyone, and it is absolutely inspiring. Hailey Teeter
Pat is the greatest of all time. She makes every student who comes into the bookstore feel loved, appreciated and welcome. I go into the bookstore quite often being an architecture student and every time I go, I look forward to talking with Pat. Sometimes I even let people go in front of me just to have her on the register. Pat could be considered a free counselor because she always asks how you are doing and makes your day 100% better. Kadia Miller
Pat is an employee in the bookstore that always has a great attitude and a smile on her face when she sees you. In my years at MSU, she has never failed to recognize her regular customers and have a brief conversation with her students and customers before letting us on our way for the day. I believe she is an exceptional employee and a great example of what all MSU employees should look at as a model. Between Pat's consistency in her service quality and her outstanding personality, I think it is time she gets some recognition. Trevor Granlees
Nominated by Caterina Colucci, McKenna Stokes, Toni Rule, Hailey Teeter, Kadia Miller and Trevor Granlees; Award received March 17, 2021.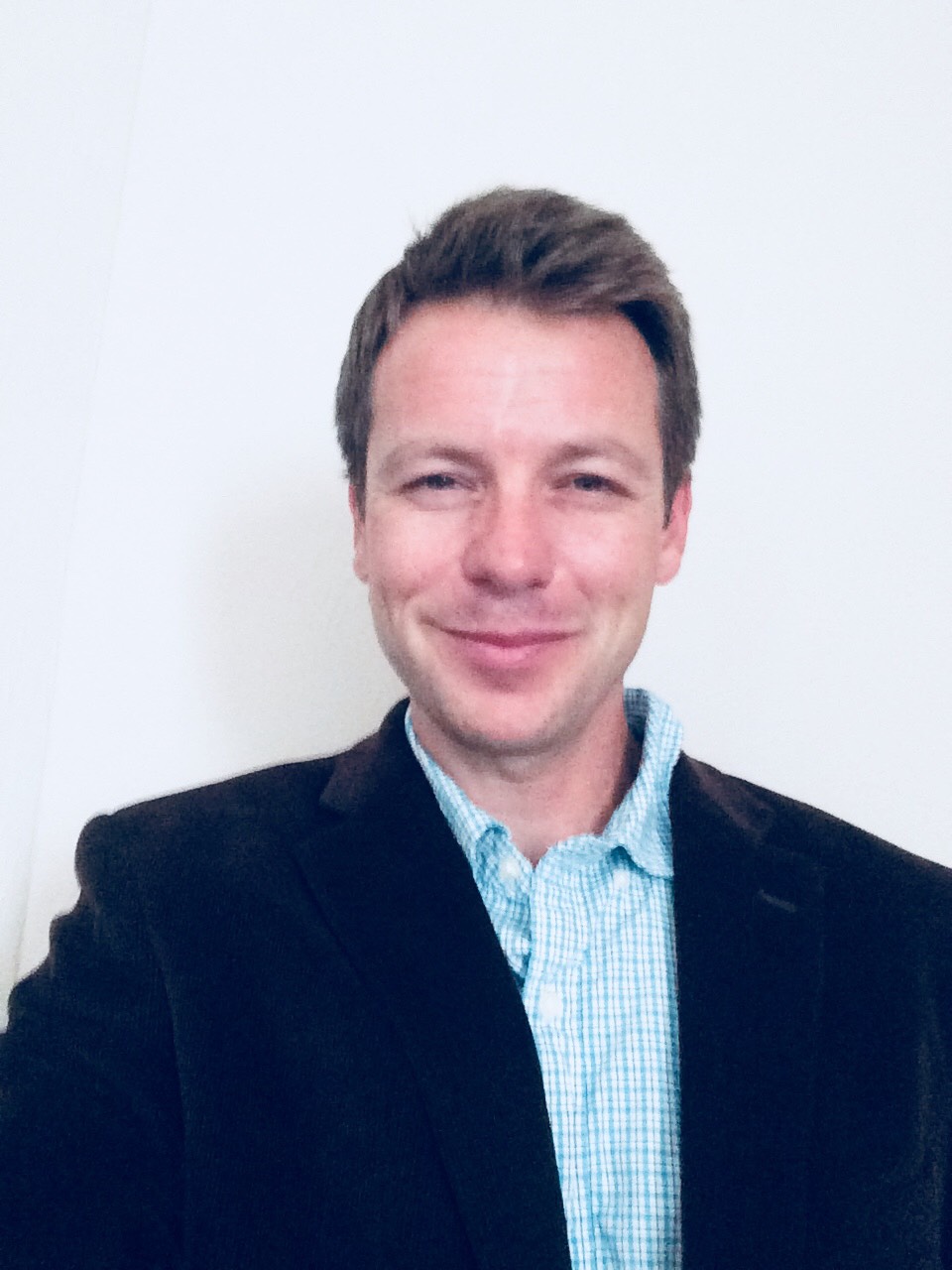 Center for Faculty Excellence, MSU Bozeman
"Above and beyond" should be Ken Silvestri's nickname based on his response to our need to move to remote teaching and learning due to the pandemic. As the Center for Faculty Excellence's only instructional designer and the instructor of our on-line teaching program, Ken was (and continues to be) prepared to help in any way possible and his support to our campus has been excellent.
With collaborators in ATO, Ken leapt into action developing and preparing trainings for faculty. When it became necessary to move those trainings to on-line only, Ken was not flummoxed. He delivered clear and professional workshops virtually and recorded them for faculty. He answers faculty questions calmly, clearly and expertly. Additionally, Ken has been leading the efforts to conduct thorough course evaluations at MSU. He works closely with the vendor, UIT, registrar's office and departments to help students have the opportunity to evaluate every course they have each semester. He helps faculty interpret and respond to their evaluations in a holistic manner, considering their teaching, syllabi and course assignments.
Ken does excellent work and maintains a positive attitude to help us all succeed. Thank you, Ken! You are Pure Gold!
Nominated by Dean Adams; Award received on March 10, 2021.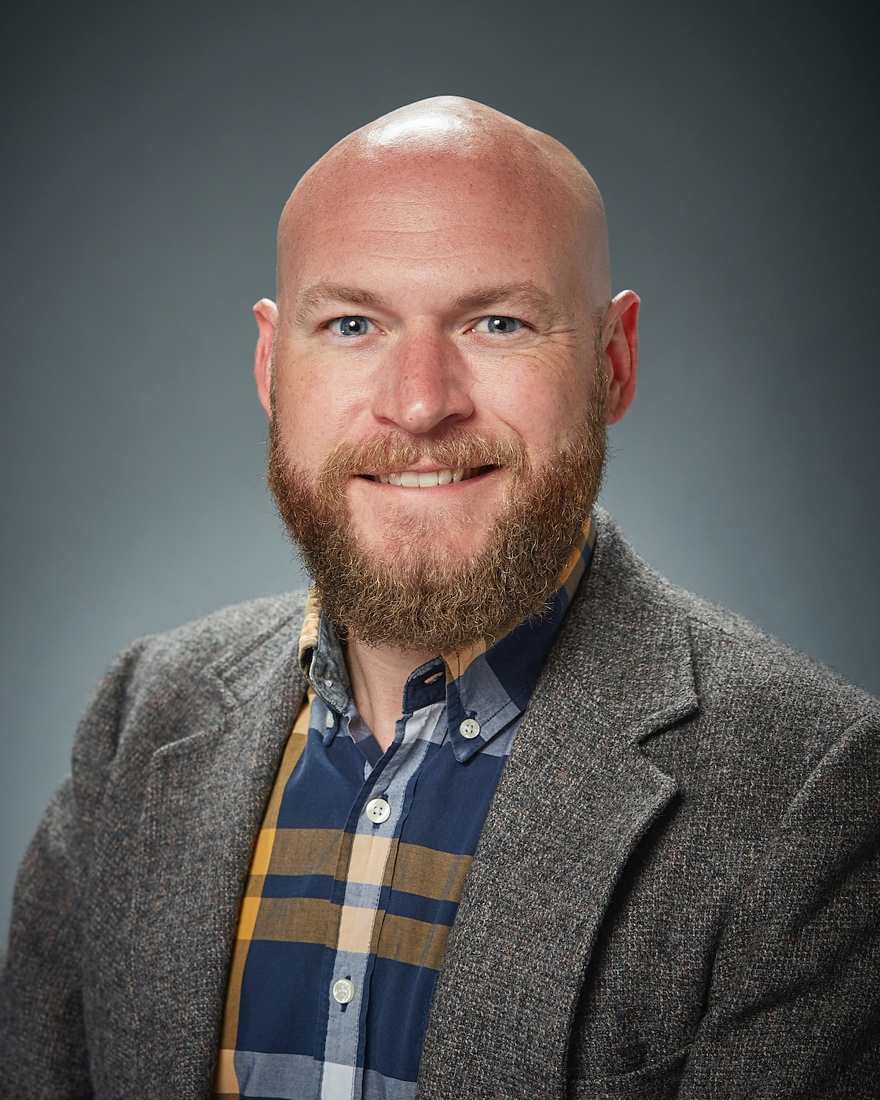 Office of Controlled Research & Research Compliance, MSU Bozeman
Joe is the MSU Applied Research Laboratory (ARL) manager, assistant Facility Security Officer and Export Compliance official. Joe's exemplary service to MSU students and faculty supporting Research and Business Development is unparalleled. Joe is always looking for ways to provide research opportunities to MSU students and faculty and he is relentless in his pursuit of excellence.
Joe has been an extraordinary MSU team member putting service before himself to ensure the success of the ARL, and Controlled Research. It is not uncommon to see Joe on the job hours before or after his normal workday. He single-handedly planned and implemented the ARL's furnishings including featured paintings on display by local Montana artists. Joe also developed many of the security processes and procedures at the ARL, and he coordinated with Federal and State agencies to ensure security compliance with applicable laws. Joe built the ARL's security program from the ground-up, he carefully selected the best and brightest MSU students to serve at the ARL providing students an exciting and engaging opportunity to be exposed to Controlled Research.
Joe is an outstanding team-player, he selflessly volunteers his personal time to support the VPREDGE team by coordinating business activities fostering healthy relationships with local businesses, industry partners and other academic institutions to further MSU's Research program. He spearheaded an effort to provide MSU access to sensitive federal research that is expected to help MSU achieve our $200M research goal.
Joe's commitment to MSU is evident in the selfless sacrifice of his personal time and his relentlessly pursuit to help grow MSU's research program for students and faculty. It is truly a pleasure to work with Joe Brown; he is deserving of the President's recognition - Joe is Pure Gold!
Nominated by David Weide; award received on March 3, 2021.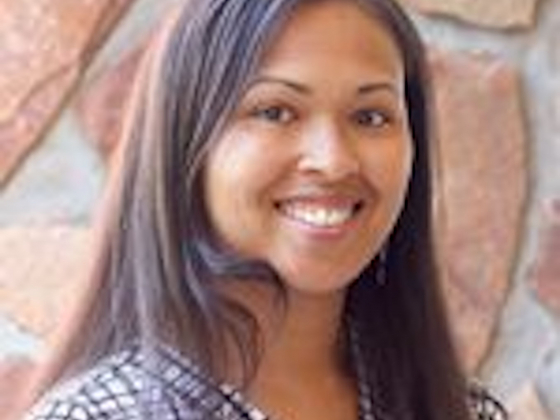 Admissions, Great Falls College MSU
Kim is courteous and patient with every student that calls or walks through the door. These characteristics combined with her organizational skills allow her to excel at her job. She has been splendid to work with as a colleague and goes out of her way to offer help.
As a new staff member for the last 4 months, data entry and processing hasn't been my strength. But she has created documents and shortcuts to ease me through the transition process.
Kim sets the standard by showing up on time to work every day and always maintaining a healthy attitude. Even if the day is going sour, the people she serves can always expect a calm, clear presence. She represents the best the college has to offer.
She has taken on a supervisory role with work study, gone above and beyond to serve students, and offers tremendous help to colleagues. She inspired me to realize that small acts of kindness are vital for the big picture.
Nominated by Connor Frakes; Award received February 24, 2021.
College of Education, Health and Human Development, MSU Bozeman
Rebecca Stanton has been working with the EHHD Dean's office for over 2 years. As a result of her work and contributions to the staff, faculty, and the college overall, we have excellent new practices, protocols, and organization structures.
Becky was hired as the Business Operations Manager for the department of education but has recently become our "SUPER BOM" since our other Operations Manager left EHHD. Even with these additional responsibilities, Becky does even more to ensure the entire college is running smoothly. She is an excellent team player, often jumping in with her expertise to help with graphic design projects, college events, and anything in between. She is an incredibly efficient worker, a wonderful colleague, and always effective in everything she does and the projects she takes on. Becky quickly transitions to new programs and processes with grace and ease. When transitioning to all areas of shared services and Chrome River, Becky took it upon herself to offer several live training sessions for faculty and staff to be trained on the new procedures. She continues to be willing to do these with individuals who may need extra support or missed previous sessions. And this is only a tiny portion of what she does that goes above and beyond every day in the College of Education, Health and Human Development.
Becky is competent, efficient, and organized, and an all-around great team member. We are so thankful to have her as part of our wonderful dean's office team. She works hard and is always willing to do whatever she can to support the efforts of the college. We are so thankful for her!
Nominated by Kayte Kaminski; Award received on February 17, 2021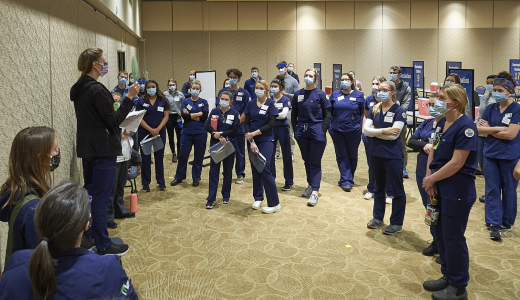 University Health Partners staff, College of Nursing students and faculty, WWAMI students and faculty, Gallatin College medical assistant students and faculty, and MSU partners
On Saturday, Feb. 6, through the collective efforts of University Health Partners staff, College of Nursing students and faculty, WWAMI students and faculty, Gallatin College medical assistant students and faculty, and MSU partners, over 800 Pfizer vaccines were delivered to MSU students, faculty, and staff in the state and county's 1B priority group.
Our "team of teams" approach not only was successful-but demonstrated the value of allowing smart people to have shared leadership. We had a common vision, and thanks to all of you, mission accomplished!
Saturday was not just a vaccine clinic but the largest interprofessional education event to ever occur at MSU. Medical, nursing, medical assistant and engineering students participated -- with their faculty. Students were the core of the clinic! The definition of interprofessional education is "occasions when two or more professions learn with, from and about each other to improve collaboration and the quality of care." On Saturday, medical students learned how to give vaccine injections from nursing students. Medical and nursing students learned with each other how to provide patient education about a vaccine. Nursing and medical students learned about the role of medical assistants in keeping clinics functioning efficiently. Every student I talked to brimmed with enthusiasm for what they were able to do and learn. We didn't just deliver lots of vaccinations; we taught nearly 100 health professional students how to work collaboratively to deliver high-quality care in a mass vaccination clinic. Kudos to the many faculty who participated. These lessons will have far-reaching impact.
At the risk of forgetting someone, I want to thank key individuals:
Ryan Brickman and Ashley Marshman: Thank you for all the facilities preparation and support -- it was instrumental to the success of the day.
Sam Mitchell and Ann Galloway: Kudos as clinical practice supervisors! You answered many, many questions from students on the spot that allowed the clinic to practice safely and efficiently.
Laura Goodell: The observation room was a hit. Your team handled all of the patient post-vaccine issues smoothly.
Mary Drake and Durward Sobek: Thanks for your careful planning, formulas and thinking. Together you created a process for deploying the vaccine that was a mathematical marvel of accuracy.
Danielle Forster: Thank you for training our vaccine prep team.
Kim Kusak: Thank you for your leadership of the vaccine prep team. For those who had the privilege of seeing this room, it was quiet, focused, efficient and precise.
Dee Dee Dalke: Your way finder team was literally everywhere -- and critical to the smooth flow of the clinic -- great job! The medical assistant students were terrific!
Susan Myers-Clack: Thanks for leading the registration team. You handled the walk-in requests superbly and with firm compassion.
Janet Smith: The student peer educators were a hit! WWAMI and senior nursing students were impressive with how they expertly answered patients' questions.
Becky Rassi: The vaccinator team was excellent. Your team made appropriate use of the clinical practice supervisors and did good patient education. Our patients got top-notch service, and the students had the chance to practice lots of injections.
Pam Schulz: Check-in, coat storage, breaks, food! Thank you for helping the clinic volunteers smoothly check-in before shifts and replenish on their breaks.
Marci Torres and Codi Francis: Thank you supervising our non-clinical student teams. You did a great job ensuring the smooth flow of everything from clipboards to cleaning seating.
Robin Kuntzelman: Thank you for managing all the student paperwork.
Martin Teintze: We were so happy to have WWAMI students participate. Thank you for helping to make this truly an interprofessional education event!
Tracy Ellig: Thank you to your communications team for designing and printing the beautiful signage, cool exit tickets, "I've been vaccinated" stickers and other materials. The registration software was terrific. Thank you for the recruitment emails and for spending the day to be available for press inquiries and as a greeter.
Finally, a huge thank you to President Cruzado and Provost Mokwa for their trust in, and support of, the clinic and its many volunteers. Your visits on the day of the clinic, and your personal "thank-you" to nearly every volunteer that was working were truly meaningful.
With humble appreciation for what it means to be part of the MSU team,
Sarah Shannon
Dean and Professor
Nominated by President Waded Cruzado; Award received on February 10, 2021
School of Architecture Wood and Metals Shop, MSU Bozeman
Pondering what our college would need to persist through COVID-19, we realized that resilience, tenacity and grit would be the hallmarks of a successful academic year. To that end, Sean Clearwater has worked tirelessly to ensure our facilities are ready for the demands of COVID-19—designing and fabricating Plexiglas surrounds for student studios, helping to rethink spaces and assessing needs. Humbly and efficiently, he has transformed what would otherwise be a crisis into an opportunity that showcases our college's resourcefulness and adaptability.
Sean has undertaken work beyond the scope of his usual duties and always lends a hand to others who find themselves stuck or in need. (Even today as I write this nomination, a 200-pound crate that arrived unexpectedly--and that I thought I would have to organize help to move tomorrow--magically found its way to its space without a word, which is exactly in keeping with Sean's compassionate, gentle nature and sense of service to others).
Sean is the reason our students, faculty, staff and administrators can succeed and flourish. Without him, our college would have found the days in which we now thrive to be far more difficult to navigate. For that, Sean Clearwater is Pure Gold!
Nominated by Royce Smith; Award received February 3, 2021.
Department of Physics, MSU Bozeman
Shane Mayer-Gawlik is the Instructional Lab Manager for the physics department. The laboratory portion of our introductory physics courses is a critical learning experience for the 1200+ students taking these courses each semester. For anyone that has taken physics, they will also know that the physical demonstration of topics in class are essential to student understanding as well.
In addition to setting up and tearing down the 74 weekly lab section, Shane also takes orders each day for these demonstrations and has them ready to go for each class. With the onset of COVID managing these two components of our introductory course was even more critical, as well as more challenging. Shane was able to figure out a way to offer in person labs and tutorials this fall with social distancing measures in place. His plan has been further developed, and we will be able to provide the same number of in person labs this spring as any other normal semester. With the blended classroom model, we felt that the online component of our courses was just as essential as our in-person portion.
Shane voluntarily assumed a role as the media director for our department in addition to his normal duties. He created and posted class videos that included a combination of board work, demonstrations, slides, techsmith overlays, alternating high resolution camera views and superb audio. We would not have been able to provide what we have to our MSU students during COVID without Shane.
His above and beyond support to our MSU students and faculty is why he is being nominated for the Pure Gold Award.
Nominated by Nick Childs, Paul Rugheimer, Mehmet Unver and Greg Francis; Award received January 27, 2021.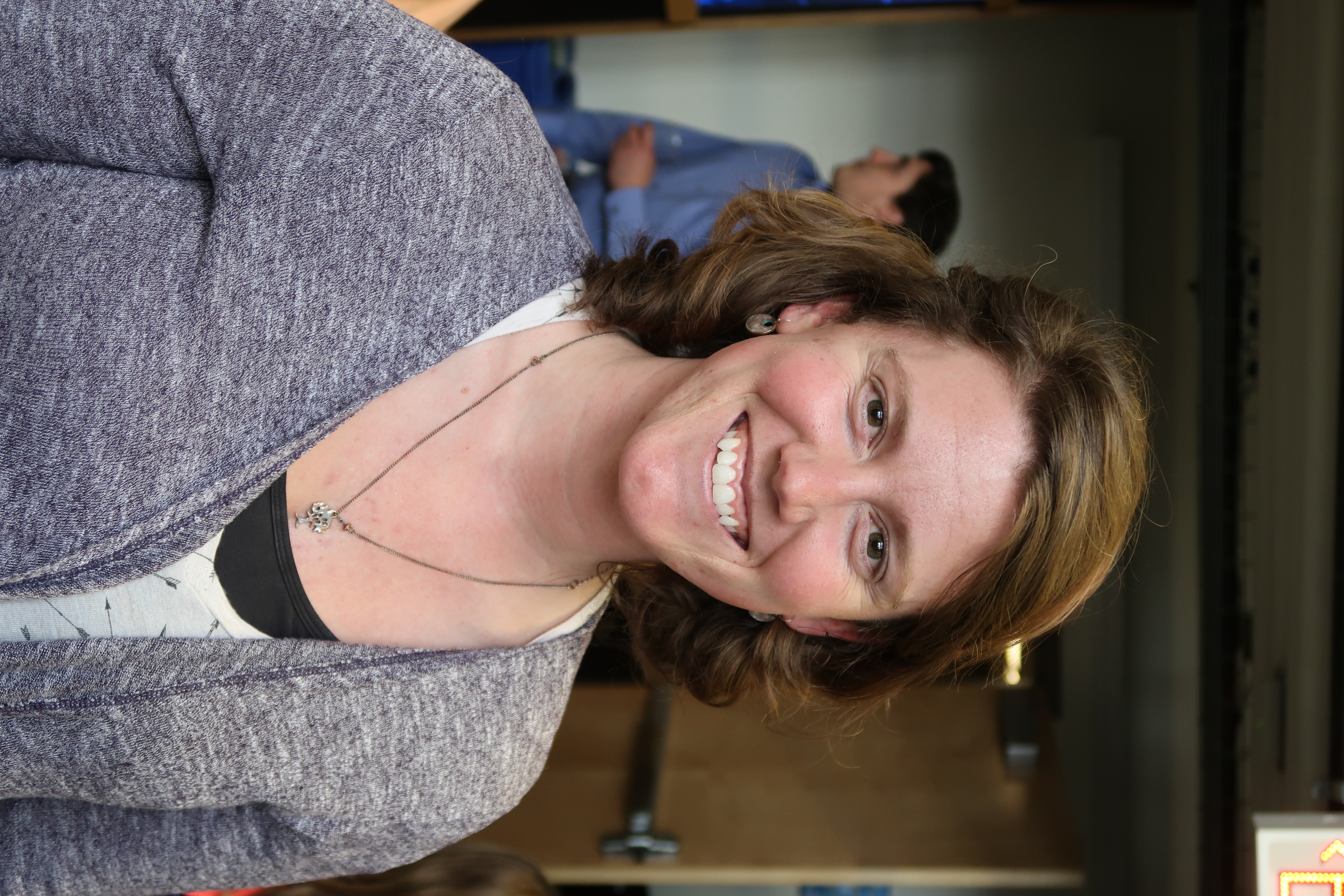 Department of Chemistry & Biochemistry, MSU Bozeman
Dr. Candace Goodman is an exceptionally dedicated teacher. She consistently goes above and beyond to prepare engaging presentations to hundreds of general chemistry students each semester. Her students know her as an enthusiastic teacher committed to providing a quality education, and also a patient mentor who will give them individual attention. Her number of office visits are way above most others. Her enthusiastic, caring personality transcends to her interactions with fellow faculty and staff as well.
In her typical fashion of excellence, she has also brought unique insights to her role as Director of General Chemistry. Here, in cooperation with our lab manager, she coordinates the training, supervision, and teaching of our hands-on laboratory program for thousands of chemistry students every year. In chemistry, we analyze, refine, and purify many types of samples. We can certify that Dr. Goodman deserves an MSU "Pure Gold" designation. Though COVID-19 brought new challenges to teaching general chemistry labs, Dr. Goodman quickly rose to the cause and worked tirelessly to ensure that our students receive the maximum amount of hands-on experience possible. She inspires everyone to go above and beyond to excel in their endeavors.
Nominated by Shadmani M. Amin, Dr. Bill McLaughlin, Dr. Molly O'Hagan, Robert DesEnfants; Award received January 20, 2021.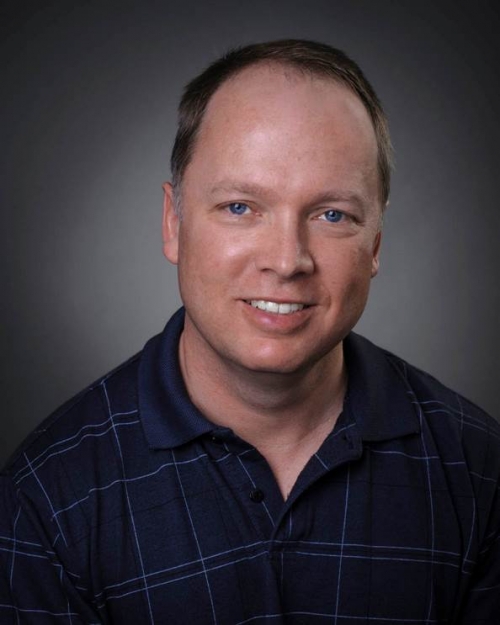 Department of Plant Sciences & Plant Pathology, MSU Bozeman.
Mike Giroux is one of the most deserving members of our campus community for the President's Pure Gold Award. Mike started his tenure at MSU as an Assistant Professor on July 1, 1997 and has been the PSPP department head since January 1, 2018. Mike is fair, even keeled and involved. He is interested in what everyone in the department is working on, available to give guidance and direction without micromanaging and able to see the big picture while at the same time drilling down to the details. Mike also has a positive outlook and a great sense of humor which is refreshing.
Mike leads by example, always "going the extra mile" in his own research, for students at all levels, for faculty and staff and for the MSU community. Examples of Mike's efforts to go above and beyond include hosting and/or cooking for several various social functions throughout the year such as our Friday coffee break (in non-pandemic times), maintaining the beautiful flower beds around the Plant BioScience Building and helping students measure and harvest experiments at the MSU Post Farm.
As a Bobcat, he has served as a clock operator for MSU football and basketball games for the last ten plus years. He is currently gearing up for this year's upcoming basketball games, which will likely occur without the typical crowds of cheering fans - but Mike will still be there. For these contributions and many more, we nominate Dr. Michael Giroux for the Pure Gold Award.
Nominated by Michelle Flenniken, Andy Hogg, Irene Decker and PSPP Faculty and Staff; Award received January 13, 2021.