Grand Challenge Highlights
COMING EVENTS:
994-Calling
994-Calling with Dr. Sally Moyce. We have an exciting slate of MSU researchers lined up for 2020-21. During these sessions, we ask our speakers to "tell their story" –- which usually includes some fun background, where they trained, how they came to MSU, and a few key highlights on their research and scholarship. We have decided to host one per month virtually, and our next 994-Calling will feature Sally Moyce, Assistant Professor of Nursing, on Monday, Oct. 26, from 4-5 p.m.
994-Calling with Sally Moyce (Oct 26, 4-5pm)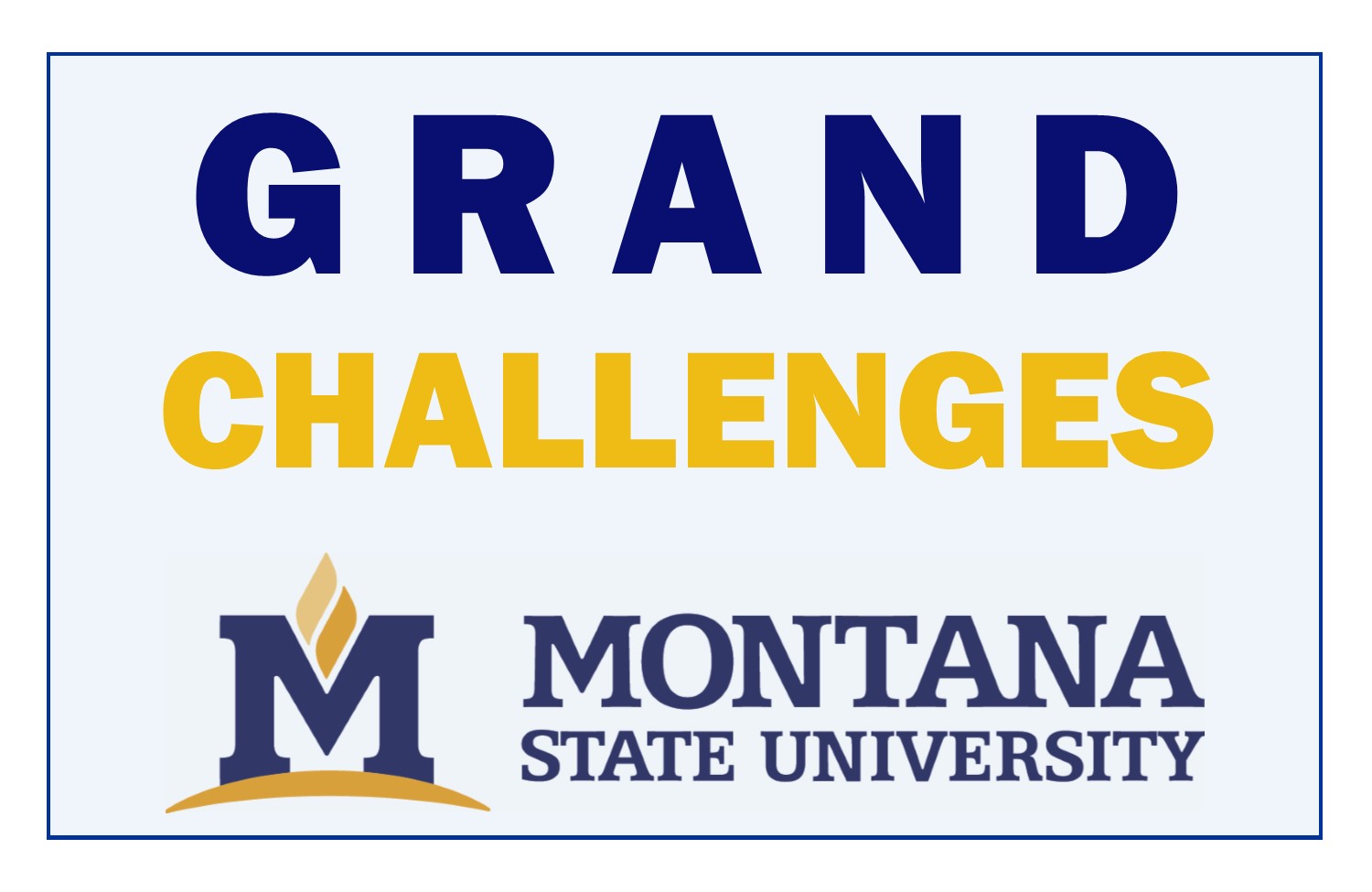 Implementation of Research Grand Challenges at MSU
This virtual workshop series will explore how we address the Research Grand Challenges at Montana State University. The workshops will take place throughout the 2020-21 academic year. The first one in the series will be held from 12 noon to 1 pm each day over the week of Oct. 26-30, with a focus on Securing Montana's Future.
We have an exciting series of panels lined up, including MSU researchers who will share their wisdom and insights in growing successful research programs. We have prestigious guests representing industry, government, and a foundation to offer their perspectives on homeland and national security challenges. Panelists from Department of Homeland Security, Air Force Research Laboratory, Raytheon Technologies and the Sloan Foundation will join us Wednesday. Our week will end with a Keynote from Dr. Mark Lewis, Director of Defense Research and Engineering for Modernization, Department of Defense.
Learn more: Implementation of Research Grand Challenges
We kindly ask you to RSVP by Monday, Oct. 19 to attend this Virtual Workshop Series.
Research News