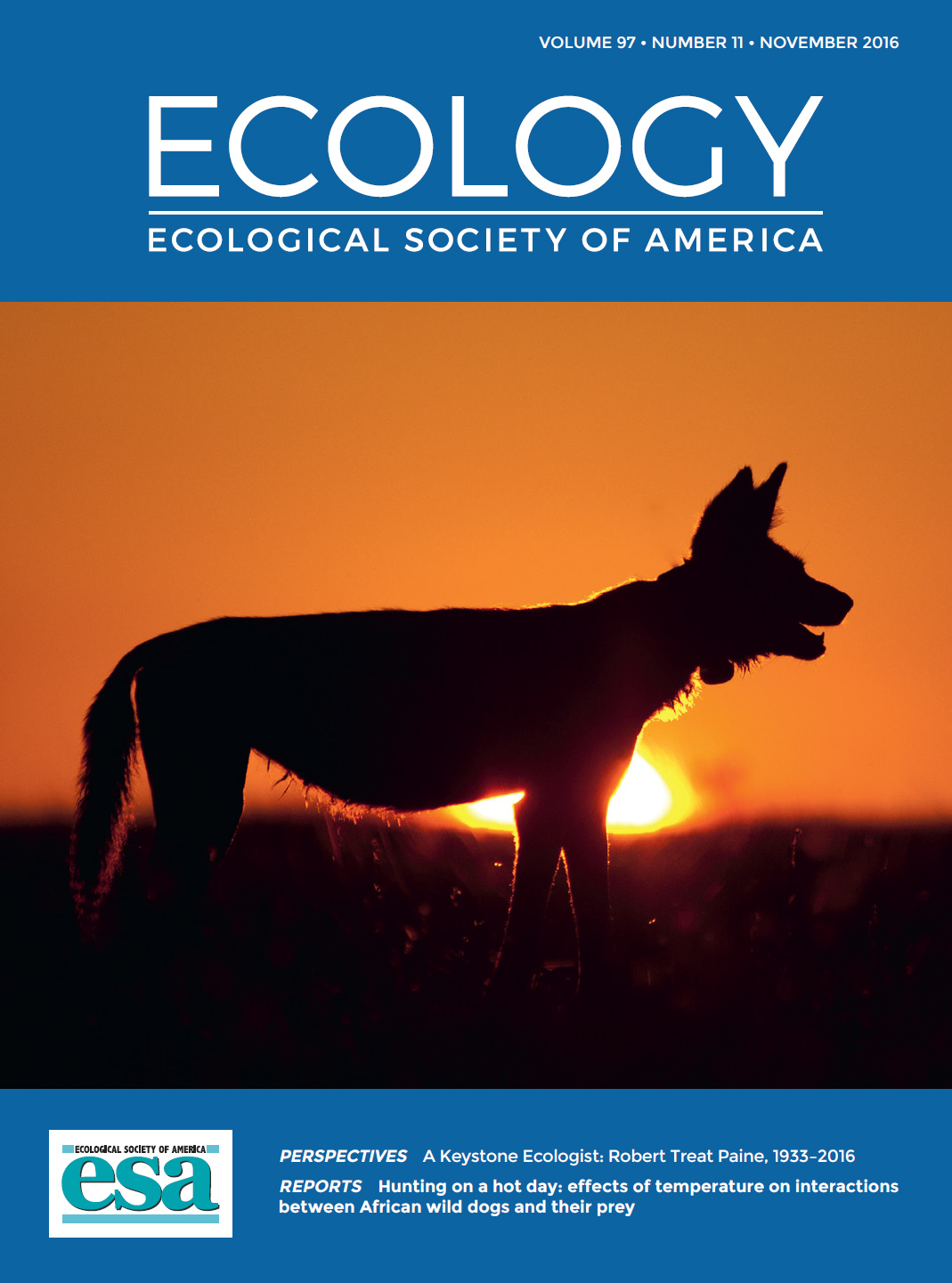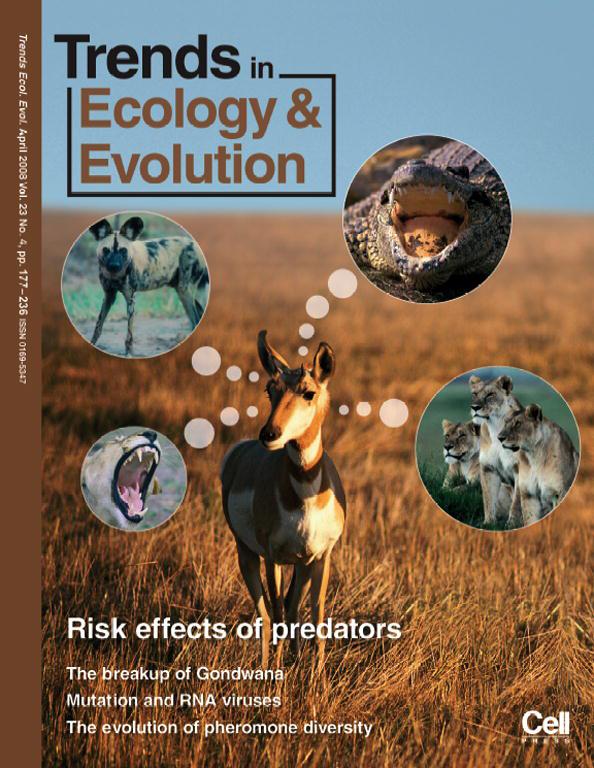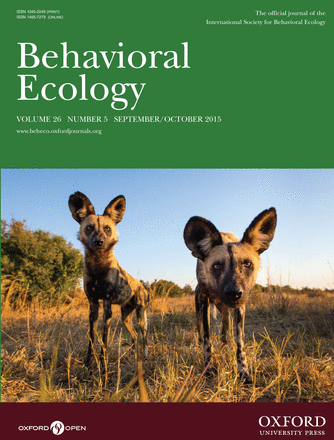 Goodheart B, Creel S, Becker MS, Vinks M, Schuette P, Banda K, Sanguinetti C, Rosenblatt E, Dart C, Kusler A, Young-Overton K, Stevens X, Mwanza A, Simukonda C. Low apex carnivore density does not release a subordinate competitor when driven by prey depletion. Biological Conservation, in press.  

Rosenblatt E, DeBow J, Blouin J, Donovan T, Murdoch J, Creel S, Rogers W, Gider K, Fortin N, Alexander C, 2021. Juvenile moose (Alces alces) stress and nutrition dynamics relate to landscape characteristis, climate-mediated factors, and survival. Conservation Physiology, 9:1 coab048, https://doi.org/10.1093/conphys/coab048

MA Vinks, S

Creel, P

Schuette

, M

Becker, E Rosenblat

t,

C

Sanguinetti, K

Banda, B

Goodheart, K Young, X Stevens, C Chifunte, N Midlane, C Chifunte. 2021. Response of lion demography and dynamics to the loss of preferred larger prey. Ecological Applications, early view https://doi.org/10.1002/eap.2298
MA Vinks, S Creel, E Rosenblatt, MS Becker, P Schuette, B Goodheart, C Sanguinetti, K Banda, C Chifunte, C Simukonda. 2021 Leopard Panthera pardus density and survival in an ecosystem with depressed abundance of prey and dominant competitors. Oryx, in press.

S Creel, J Merkle, T Mweetwa, MS Becker, H Mwape, T Simpamba & C Simukonda. 2020 Hidden Markov models reveal a clear human footprint on the movements of highly mobile African wild dogs. Scientific Reports
E Dröge, S Creel, M Becker, A Loveridge, L Sousa , D Macdonald. 2020, Assessing the performance of index calibration survey methods to monitor populations of wide-ranging low-density carnivores. Ecology and Evolution http://dx.doi.org/10.1002/ece3.6065
B Shea, J Mourier, C Benson, C DaSilva, D Donovan, J Romiero, M Bond, S Creel, A Gallagher 2020. Effects of exposure to large sharks on the abundance and behavior of mobile prey fishes along a temperate coastal gradient. PLoS ONE 15 (3): e0230308.
M Vinks, S Creel, P Schuette, W Matandiko, E Rosenblatt, C Sanguinetti, K Banda, B Goodheart, M Becker, C Chifunte, C Simukonda. 2020. Testing the effects of anthropogenic pressures on a diverse African ungulate community. Ecosphere,11(3):e03067. 10.1002/ecs2.3067

S Creel, G Spong, M Becker, C Simukonda, A Norman, B Schiffthaler, C Chifunte. 2019. Carnivores, competiton and genetic connectivity in the Anthropocene. Scientific Reports 9, 16339 doi:10.1038/s41598-019-52904-0

E Rosenblatt, S Creel, P Schuette , M Becker, D Christianson, E Dröge, J M'soka. 2019. Do protection gradients explain patterns in herbivore densities? An example with ungulates in Zambia's Luangwa Valley. PLoS ONE 14(10): e0224438

S Creel⁠, M Becker, E Dröge⁠, J M'soka⁠, W Matandiko⁠, E Rosenblatt⁠⁠, T Mweetwa⁠, H Mwape, M Vinks, B Goodheart⁠, J Merkle⁠, T Mukula⁠, D Smit, C Sanguinetti⁠, C Dart, D Christianson⁠, P Schuette. 2019. What explains variation in the strength of behavioral responses to predation risk? A standardized test with large carnivore and ungulate guilds in three ecosystems. Biological Conservation 232: 164-172.

Droge E, Christianson D, Watson F, M'Soka J, Becker M & Creel S. 2019. Response of wildebeest (Connochates taurinus) movements to spatial variation in long term risks from a complete carnivore guild. Biological Conservation 233: 139-151.

Creel S, Matandiko W, Schuette P, Rosenblatt E, Sanguinetti C, Banda K, Vinks M & Becker M. 2018. Changes in African large carnivore diets over the past half-century reveal the loss of large prey. Journal of Applied Ecology 55: 2908-2916.

Christianson D, Becker MS, Brennan A, Creel S, Droge E, M'soka J, Mukula T, Schuette P, Smit D, Watson F. 2018. Forgaing investment in a long-lived herbivore and vulnerability to coursing and stalking predators. Ecology and Evolution 8:

10147-10155

doi: 10.1002/ece3.4489

Creel S. 2018. The control of risk hypothesis: reactive vs. proactive antipredator responses and stress-mediated vs. food-mediated costs of response. Ecology Letters, 21:947-956.

Mweetwa T, Christianson D, Becker M, Creel S, Rosenblatt E, Merkle J, Droge E, Mwape H, Masonde J & Simpamba T. 2018. Quantifying lion (Panthera leo) demographic response following a three moratorium on trophy hunting. PLos One 13(5): e0197030. https://doi.org/10.1371/journal.pone.0197030
Schuette, P, N. Namukonde, M. Becker, F. Watson, S. Creel, C. Chifunte, W. Matandiko , P. Millhouse,, E. Rosenblatt,, C. Sanguinetti, 2018. Boots on the ground: in defense of low-tech, inexpensive, and robust survey methods for Africa's under-funded protected areas. Biodiversity and Conservation

https://doi.org/10.1007/s10531-018-1529-7

Hammerschlag N, Meyer M, Searkarmela SM,Kirkman S, Fallows C, Creel S. 2017. Physiological stress response to natural variation in predation risk: evidence from white sharks and seals. Ecology 98:3199-3210
Creel S, Droge E, M'soka J, Smit D, Becker M, Christianson D, Schuette P 2017. The relationship between direct predation and antipredator responses: a test with multiple predators and multiple prey. Ecology 98:2081-2092
Droge E, Creel S, Becker M, M'soka J. 2017. Risky times and risky places interact to affect the response of prey. Nature Ecology and Evolution 1, 1123–1128 DOI:10.1038/s41559-017-0220-9
Gallagher A, Creel S, Wilson RP, Cooke SJ 2017. Energy landscapes and the landscape of fear. Trends in Ecology and Evolution 32: 88–96
M'soka J, Creel S, Becker MS & Murdoch J 2017. Ecological and anthropogenic effects on the density of migratory and resident ungulates in a human-inhabited protected area. African Journal of Ecology 55: 618-631.
Droge E, Creel S, M'soka J & Becker M. 2016. Spatial and temporal avoidance of risk within a large carnivore guild. Ecology and Evolution, 7: 189-199.
Creel, S, Creel NM, Creel A, Creel B 2016. Hunting on a hot day: effects of temperature on interactions between African wild dogs and their prey. Ecology 97: 2910-2916.
Winnie J, Creel S 2016. The many effects of carnivores on their prey and their implications for trophic cascades, ecosystem structure and function. Food Webs, http://dx.doi.org/10.1016/j.fooweb.2016.09.002
M'soka J, Creel S, Becker M, Droge E. 2016. Spotted hyaena survival and density in a lion depleted ecosystem: the effects of prey availability, humans and competition between large carnivores in African savannahs. Biological Conservation 201: 348-355.
Creel S, M'soka J, Dröge E, Rosenblatt E, Becker M, Matandiko W, Simpamba T. 2016. Assessing the sustainability of African lion trophy hunting, with recommendations for policy. Ecological Applications 6: 2347-2357.
Schuette P, Creel S & Christianson D. 2016. Ungulate distributions in a rangeland with competitors, predators, and pastoralists. Journal of Applied Ecology 53:1066–1077.
Rosenblatt, E., Creel, S., Becker, M. S., Merkle, J., Mwape, H., Schuette, P., & Simpamba, T. 2016. Effects of a protection gradient on carnivore density and survival: an example with leopards in the Luangwa valley, Zambia. Ecology and Evolution. 6: 3772-3785.
Scott Creel, Matthew Becker, David Christianson, Egil Dröge, Neil Hammerschlag, Matt W. Hayward, Ullas Karanth, Andrew Loveridge, David W. Macdonald, Wigganson Matandiko, Jassiel M'soka, Dennis Murray, Elias Rosenblatt, Paul Schuette. 2015. Questionable policy for large carnivore hunting. Science 350: 1473-1475 (PDF)
Creel S. & Creel N.M. 2015. Opposing effects of group size on reproduction and survival in African wild dogs. Behavioral Ecology 26: 1414-1422. (PDF)
Brennan A, Cross P & Creel S. 2015 Managing more than the mean: using quantile regression to uncover relationships with large elk groups and inform management. Journal of Applied Ecology, 52(6), 1656-1664.
Foley, A.M., Cross, P., Christianson, D, Scurlock, B & Creel S. 2015. Influences of supplemental feeding on winter elk calf:cow ratios in the Southern Greater Yellowstone Ecosystem. Journal of Wildlife Management, 79(6), 887-897.
Nelson J.L, Creel S & Cypher B.L. 2015. Fecal glucocorticoid levels of endangered San Joaquin kit foxes (Vulpes macrotis mutica) in natural and urban habitats.Western North American Naturalist 75(1): 52–57.
Durant, S.M., Becker, M.S., Creel, S., Bashir, S., Dickman, A.J., Beudels-Jamar, R.C., Lichtenfeld, L., Hilborn, R., Wall, J., Wittemyer, G., Badamjav L., Blake, S., Boitani, L., Breitenmoser, C., Broekhuis, F., Christianson, D., Cozzi, G., Davenport, T.R.B., Deutsch, J., Devillers, P., Dollar, L., Dolrenry, S., Douglas-Hamilton, I., Dröge, E., FitzHerbert, E., Foley, C., Hazzah, L., Hopcraft, J.G.C., Ikanda, D., Jacobson, A., Joubert, D., Kelly, M.J., Milanzi, J., Mitchell, N., M'Soka, J., Msuha, M., Mweetwa, T., Nyahongo, J., Rosenblatt, E., Schuette, P., Sillero-Zubiri, C., Sinclair, A.R.E., Stanley-Price, M. R., Zimmermann, A., Pettorelli, N. 2015. Developing fencing policies for dryland ecosystems. Journal of Applied Ecology 52(3):544-551
(PDF) Christianson D & Creel S 2015. Photosynthetic pigments estimate diet quality in elk (Cervus elaphus) feces and forage. Canadian Journal of Zoology 93: 51–59
(PDF) Rosenblatt E., Becker M, Creel S, Droge E, Mweetwa T, Schuette P, Watson F, Merkle, J, Mwape H 2014. Detecting declines of apex carnivores and evaluating their causes: an example with Zambian lions. Biological Conservation 180: 176-186.
(PDF) Christianson D & Creel S 2014. Ecosystem scale declines in elk recruitment and population growth with wolf colonization: a before-after-control-impact approach. PLoS ONE 9(7): e102330. doi:10.1371/journal.pone.010233
(PDF) Creel S, Schuette P & Christianson D 2014. Effects of predation risk on group size, vigilance and foraging behavior in an African ungulate community. Behavioral Ecology25 (4): 773-784
Brennan, A., P. C. Cross, M. D. Higgs, W. H. Edwards, B. M. Scurlock, and S. Creel. 2014. A multi-scale assessment of animal aggregation patterns to understand increasing pathogen seroprevalence. Ecosphere 5(10):138. http://dx.doi.org/10.1890/ES14-00181.1
Benavides JA Cross PC, Luikart G & Creel S 2014 Limitations to estimating bacterial cross-species transmission using genetic and genomic markers: inferences from simulation modelling. Evolutionary Ecology, advanced online doi: 10.1111/eva.12173.