Upcoming Events
Open Office Advising

TRIO Breakfasts Tuesday/Wednesday Every Week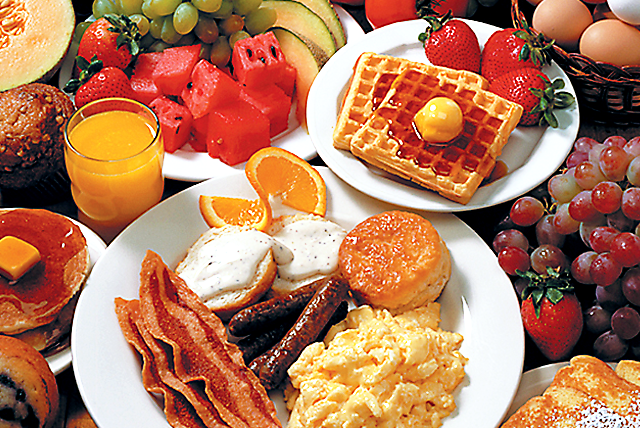 Come join the TRIO staff and your fellow TRIO Scholars for breakfast each week.
When: 8:00am - 11:00am alternating Tuesdays and Wednesdays
Where: TRIO SSS Offices, 314 Reid Hall
Champ Change: 1,000 points
Stop into the office for food, juice, and coffee in the middle of the week! Each week the the TRIO Student Support Services program holds a walk-in breakfast for TRIO Scholars. The breakfast doubles as walk-in advising hours where you can be sure to meet with TRIO staff and have any questions answered. It also a great time to meet and interact with your fellow TRIO Scholars. If you need a place to study, or meet a group for class the TRIO Breakfasts are great for you.
We are alternating between Tuesday and Wednesday each week so that we can make sure to have an open time at least twice a month. So, bring a healthy appetite, any questions or concerns you may have, and a positive attitude to the TRIO Offices!
| | | | | |
| --- | --- | --- | --- | --- |
| Date | | | Date | |
| August 23, 2023 | Bagel Works Bagels | | November 2, 2023 | Costco Muffins |
| August 30, 2023 | Costco Muffins | | November 8, 2023 | Breakfast Sandwiches |
| September 5, 2023 | Breakfast Sandwiches | | November 14, 2023 | French Toast |
| September 13, 2023 | Yogurt Bar | | November 28, 2023 | Cereal Bar |
| September 21, 2023 | French Toast | | December 4, 2023 | Yogurt Bar |
| September 27, 2023 | Cereal Bar | | December 12, 2023 | Bagel Works Bagels |
| October 3, 2023 | Pancakes | | | |
| October 11, 2023 | Bagel Works Bagels | | | |
| October 17, 2023 | Yogurt Bar | | | |
| October 27, 2023 | Registration Breakfast | | | |