Our Home
The Travis W. Atkins Veteran Support Center, 136 Romney Hall, is a dedicated space for student veterans. It is the home of Veteran Services and a place to get support, study, and build community with fellow student veterans.
Located in the recently renovated Romney Hall, the new 3,000-square-foot center is also just a few steps away from the math and writing learning centers and the MSU Office of Disability Services.
The Veteran Support Center is named in honor of Bozeman native and Medal of Honor recipient Travis W. Atkins. A staff sergeant in the Army, Atkins was killed in Iraq on June 1, 2007, while sacrificing his life to save his fellow soldiers.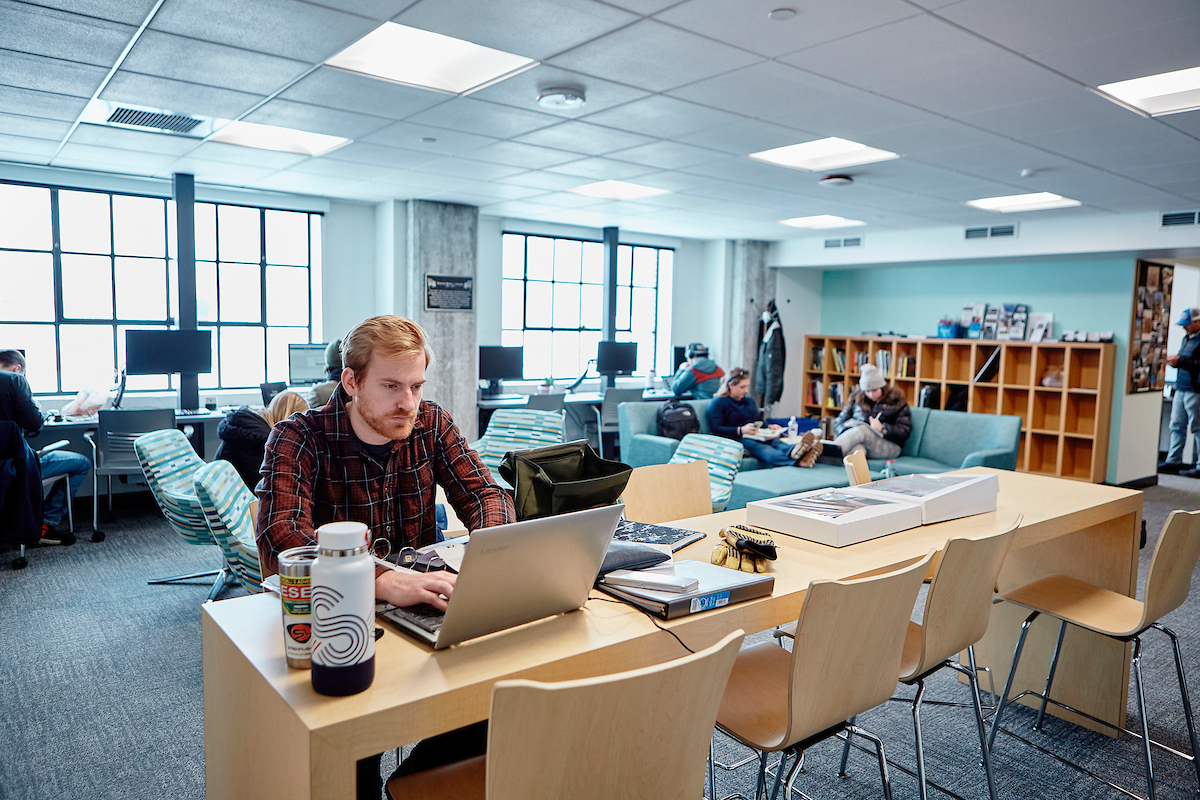 In Their Own Words
Hear what student veterans are saying about their MSU experience.
News