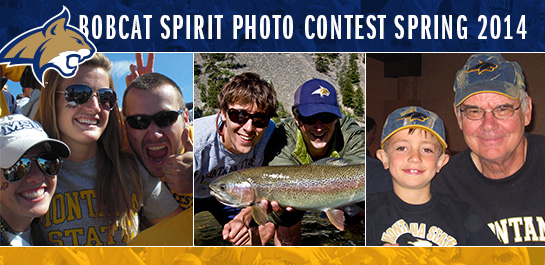 Spring Photo Contest 2014
Where will you be going for Spring Break? Pack your Bobcat gear and capture photos of you, your friends and your family sharing your Bobcat pride.
Submit photos of you in your Bobcat gear for a chance to receive prizes. Learn more
Facebook Fan Page

Looking for deals on MSU gear? Our new Facebook page links MSU fans with retailers, new products and special offers.
Visit: www.facebook.com/MSUGearUp and "Like" our page. And be sure to tell your friends.