New Faculty and Administrators
Learn more about the newest members of the EHHD faculty and administration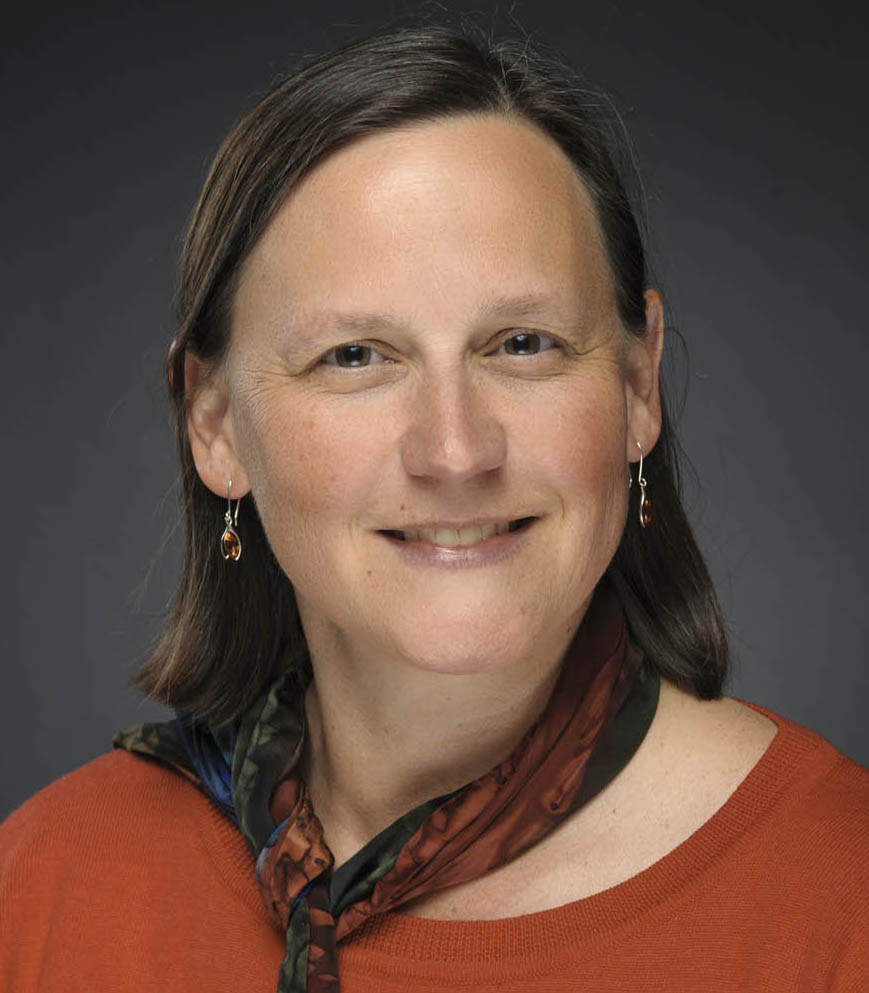 Alison Harmon
Dean
Alison Harmon, a professor of food and nutrition and sustainable food systems who served as interim dean of the college since July 1, 2015, was named dean after a national search.
Harmon came to MSU in 2004 from The Pennsylvania State University, where she had developed considerable expertise in ecological farming and forestry, as well as in sustainable food systems. Since her arrival at MSU, she has collaborated with faculty in the MSU College of Agriculture, as well as stakeholders statewide, to create the Sustainable Food and Bioenergy Systems degree program. The program is unique in its farm-to-fork scope and has won national recognition for its interdisciplinary excellence. The cornerstone of the program is MSU's Towne's Harvest Garden, a student-initiated farm and community-supported agriculture project.
Harmon was also instrumental in the development of MSU's dietetic internship program, which is the first of its kind in Montana. The program is also the first in the nation to emphasize sustainable food systems for improving rural health.
Additionally, she has led the process in establishing the new hospitality management degree in the Department of Health and Human Development, launched in fall 2017.
Harmon earned a doctorate in nutrition from The Pennsylvania State University and is a registered dietitian and licensed nutritionist.
Harmon said she was drawn to the position because she enjoys the everyday challenges of leading a large and complex academic organization.
"Faculty and students in the College of Education, Health and Human Development are driven by the mission of the college and have a high capacity for problem solving and innovation," Harmon said. "We are becoming a wonderfully collaborative organization, and I look forward to working on the next big thing we are going to accomplish together."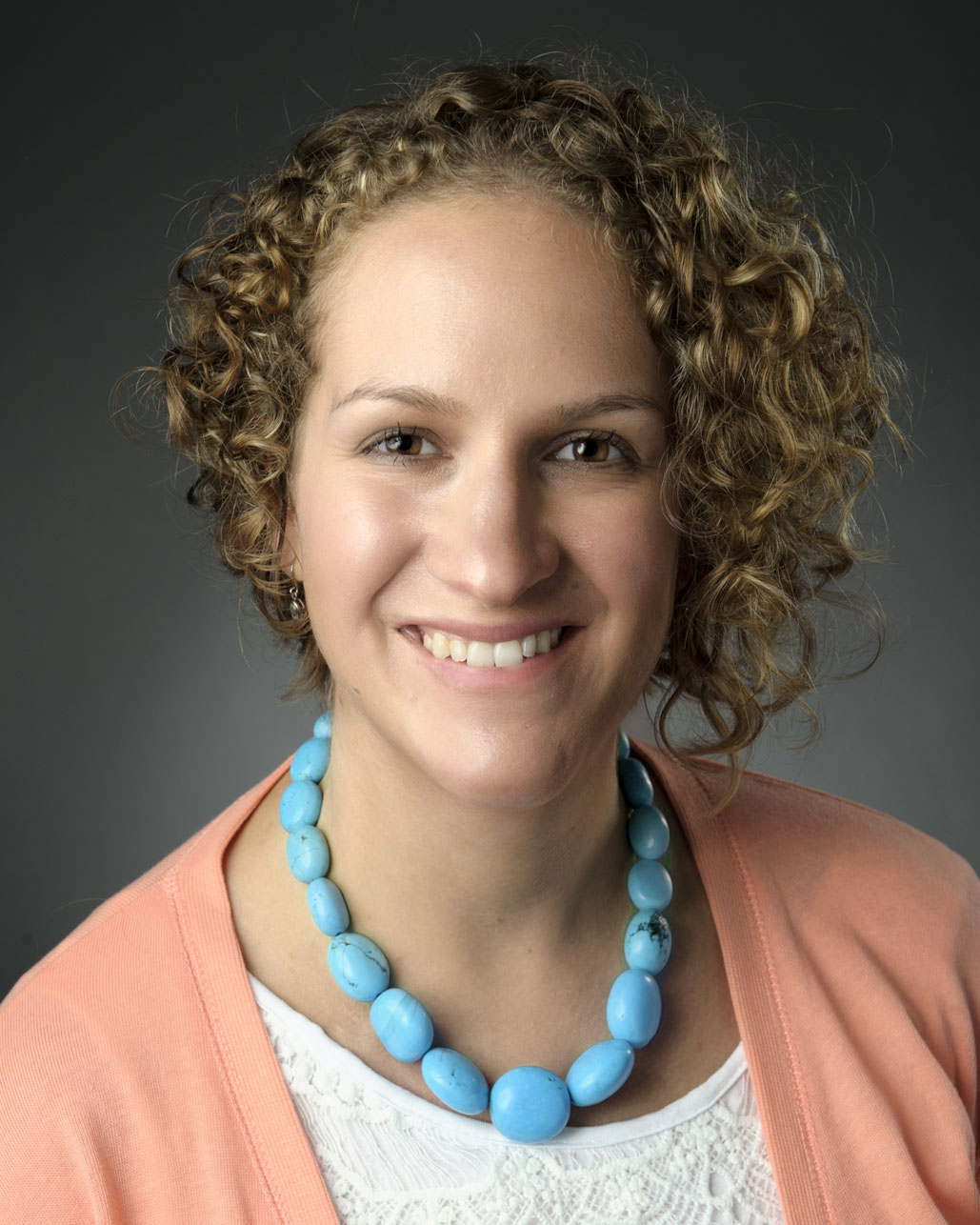 Kayte Kaminski
Assistant Dean/Director of Student Success
The college welcomed Kayte Kaminski as the new assistant dean/director of student success.
Kaminski handles student issues, including suspension appeals, admission and graduation requirements, core equivalency review appeals, and student conduct issues and concerns.
Bringing a wealth of experience in the area of student services, Kaminski has worked as a resident advisor and assistant resident director at Ball State
University, where she received her master's in counseling psychology, as well as serving as resident director at MSU at South Hedges and Johnstone dorms for three years. She also worked for two years as a conduct officer in the Dean of Students office at MSU and taught classes for University Studies, including an online class called, "This Is Your Brain on Art and Music" for liberal studies.
Originally from Wisconsin, Kaminski obtained a bachelor's in French with a minor in music from the University of Wisconsin—Oshkosh and then spent two years in China with the Peace Corps teaching "medicine in spoken English" (where she won a teaching award), tutoring students in English, and being involved in World's AIDS Day.
Before returning to the College of EHHD, she served a four month appointment as dean of students with the Semester at Sea program, with stops in Hawaii, China, Southeast Asia, Africa and finally England.
Currently, Kaminski is pursuing a doctorate in adult and higher education administration at MSU, where she has already earned a College Teaching Certificate. She also serves on the Pecha Kucha board for Bozeman.
James Becker
Assistant Professor of Biomechanics
Moving from California State University Long Beach where he was an assistant professor for three years, James (Jim) Becker arrived at Montana State University in the fall of 2016 as the new biomechanics faculty member. His teaching duties include teaching an undergraduate course on biomechanics and a graduate course on neuromechanics.
Originally from Massachusetts, Becker earned a bachelor's degree in geography with a minor in secondary science education from Middlebury College in Vermont. He spent summers hiking, backpacking and leading experiential outdoor education adventures with children, where he became interested in science education. After graduation, he taught high school science for six years and coached track and cross-country.
Because of his interest in coaching and the technical and sports medicine aspects of sports, he decided to pursue a master's in human physiology. However, before he was accepted into a master's program, he enrolled at Montana State University as a post-bac student to pick up more credits in anatomy and physiology, taking classes from health and human development professor Mary Miles and former biomechanics professor Mike Hahn. Hahn encouraged him to check out the University of Oregon because of its strong biomechanics and sports medicine program and its work with Olympic track and field athletes. Originally, Becker wanted to get a master's so he could coach, but he discovered that he really liked the research aspect.
In addition to his doctoral research, during his graduate study at Oregon he built a collaboration between physical therapists, orthopedic physicians and coaches, which provided sports science services and biomechanical evaluation for both competitive and recreational athletes. This work continued at California State University Long Beach, where he was a founding member of their Center for Sport Training and Research. The Center used an interdisciplinary approach with faculty and students from biomechanics, motor learning, exercise physiology, sports medicine, sport psychology and sport nutrition, working collaboratively to provide applied sports science services to both Long Beach State athletes and youth sports' clubs in the Long Beach community.
At MSU he would like to duplicate a similar research center that could serve as outreach for the community. At MSU, he focuses on lower extremity biomechanics with emphasis on sports performance, sports medicine and injury prevention. Becker received a College of Education, Health and Human Development seed grant to study load distribution of the foot and metatarsal stress fractures.
His wife, Hilary, is also an instructor in the Department of Health and Human Development, teaching anatomy and physiology courses.
Sarah Pennington
Assistant Professor K–8 Reading and Language Arts
Sarah Pennington joined the Department of Education as an assistant professor of curriculum and instruction--K-8 reading and language arts. Pennington's teaching responsibilities include emergent literacy, literacy across the content area and K-8 language arts methods courses.
After growing up in Virginia, Pennington attended a private college in Kentucky, Berea College, where she earned a bachelor's in English. Founded in pre-Civil War times, Berea College has always been an integrated co-ed college that has never charged tuition, said Pennington.
From Kentucky, this "mountain girl" moved to the University of South Florida in Tampa, where she received a master's in gifted education and a Ph.D. in curriculum and instruction, specializing in literacy studies and educational psychology.
She taught middle school and high school for 10 years in Florida and also worked with K-8 schools to integrate curriculum.
Pennington's research focuses on adolescents' motivation to read and examining how things teachers do in the classroom influences their students' reading.
Since she wants to be able to "talk to kids intelligently about books," she reads and listens to a lot of young adult books. Other research interests include looking at teachers' confidence in teaching reading and collaborating on a longitudinal study with the University of South Florida colleagues, working with underprivileged children to determine their confidence in reading.
She and her husband own a self-publishing business which her husband runs. They create teaching materials for math and science and design units that can be used to teach children's novels.
Hilary Becker
Non-tenure Track Instructor Health and Human Performance
The Department of Health and Human Development welcomed Hilary Becker to MSU as a part-time non-tenure track instructor in health and human performance.
Becker brings a wealth of teaching experience, having taught anatomy and human physiology at several universities over the past few years. At MSU, Becker teaches health, anatomy and physiology, and tissue injury and repair for undergraduates in the health and human development classes. Additionally, she coordinates and places students in internships in the Bozeman community or other communities in-state and out-of-state.
From Vergennes, Vermont, Becker chose the University of Oregon for its one-of-a-kind bachelor's degree in human physiology. She also received a master's in human physiology from Oregon, where she had a graduate teaching fellowship to teach human anatomy labs, cadaver dissection courses, and coordinate the undergraduate teaching assistant program for those courses.
She moved to Long Beach, Calif., when her husband Jim Becker, assistant professor of biomechanics at MSU, accepted a professorship with California State University Long Beach. During the three years they were in Long Beach, Hilary taught anatomy and physiology at American University of Health Sciences in Long Beach, at California State University Long Beach and at Long Beach Community College. She also worked for a private company that supplies human tissue to private companies and public universities for teaching and research. Becker describes herself as a "human dissector" because her job was to prepare, process and ship human tissue, veins, and other anatomy structures. She also prepared cadavers for research and continuing education.
Becker and her husband Jim were happy to move to Montana where they enjoy the change of seasons and the variety of outdoor recreation so close to home.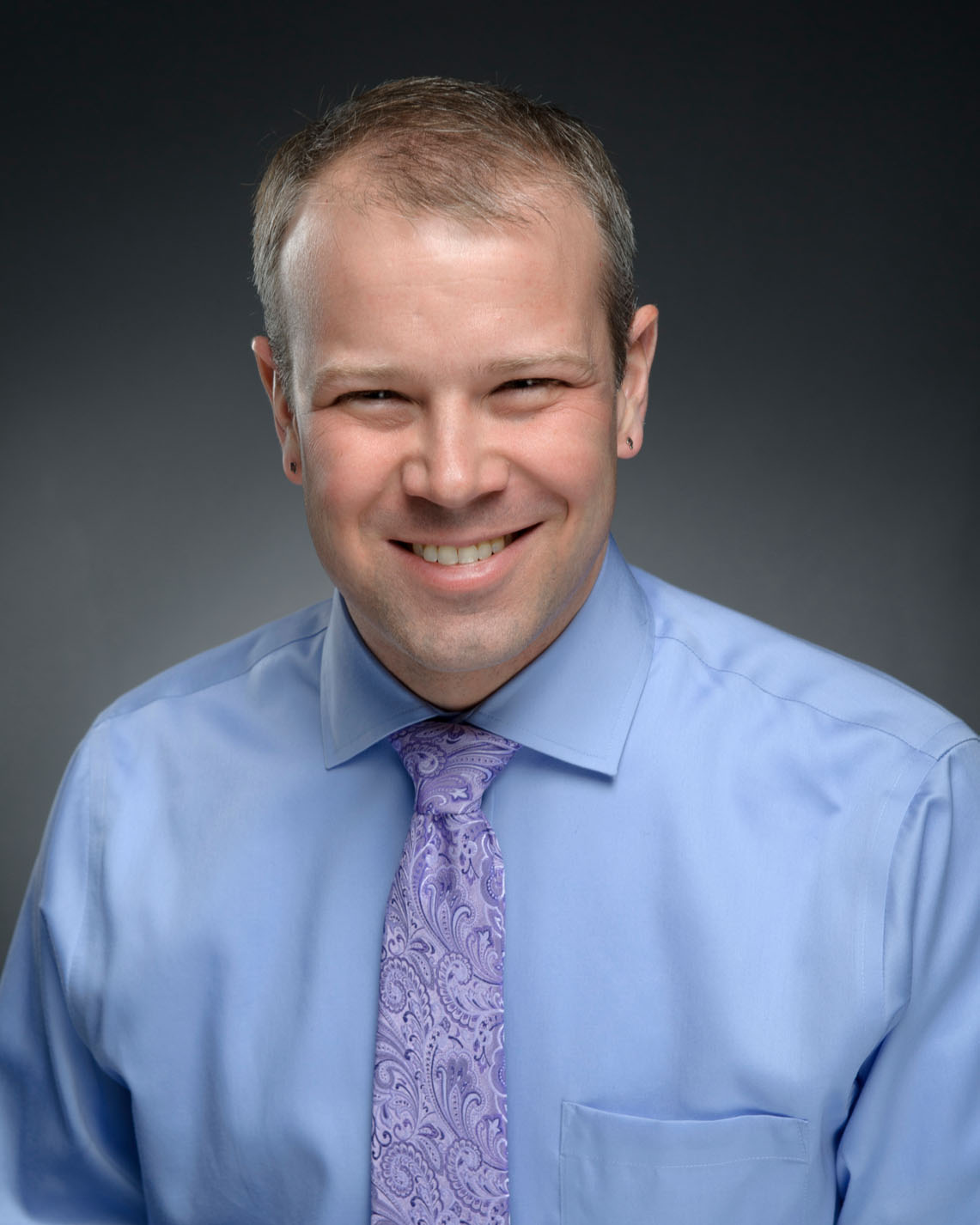 Bryce Hughes
Assistant Professor of Adult and Higher Education
After serving as an assistant teaching professor in the adult and higher education program for two years, Bryce Hughes was hired in the Department of Education as a new tenure-track professor for the program. Hughes teaches graduate level classes in student services, student development theory, and organization and administration of higher education.
A native Montanan from Billings, Hughes attended Gonzaga University in Spokane, Washington, majoring in general engineering. However, it was his interest in lesbian, gay, bisexual, and transgender (LGBT) issues, and specifically founding an LGBT resource center at Gonzaga, that sparked his interest in higher education and student affairs that ultimately brought him to Montana State University.
From Gonzaga, Hughes moved to the Seattle area, where he earned his master's in student affairs from Seattle University. For three years, he worked at GreenRiver Community College in the Seattle area in the office of diversity and multicultural affairs, overseeing a peer navigation program for first generation, low income, students of color, and/or former foster youth. From there he moved to California and earned a Ph.D. in higher education from the University of California, Los Angeles. While working on his doctorate, Hughes worked at the Higher Education Research Institute at UCLA and helped with a longitudinal STEM education project that began in 2004.
His research interests include LGBTQ issues in higher education, STEM education, campus climate, diversity and equity, and student affairs.
Hughes is a co-investigator on three recent National Science Foundation (NSF) grants at MSU. In February 2017, Hughes, along with Bill Schell, assistant professor in mechanical and industrial engineering at MSU, received a $300,000 grant to study how educators can better encourage and prepare engineering student to serve as leaders, especially those from underrepresented backgrounds who look for careers to help better their communities, said Hughes.
He is a co-investigator on a three-year $500,000 National Science Foundation grant to help doctoral students in STEM fields learn how to better communicate their research to general audiences. Finally, he is collaborating with Nick Lux, associate professor of educational technology, on a $450,000 grant aimed at middle school girls, teaching them spatial skills through the use of Minecraft, ultimately encouraging them to explore STEMS careers.
Hughes has served on a panel at the "Gender Equality and You: A Conference to Create, Foster and Catalyze," and serves on MSU's ADVANCE Project TRACS team.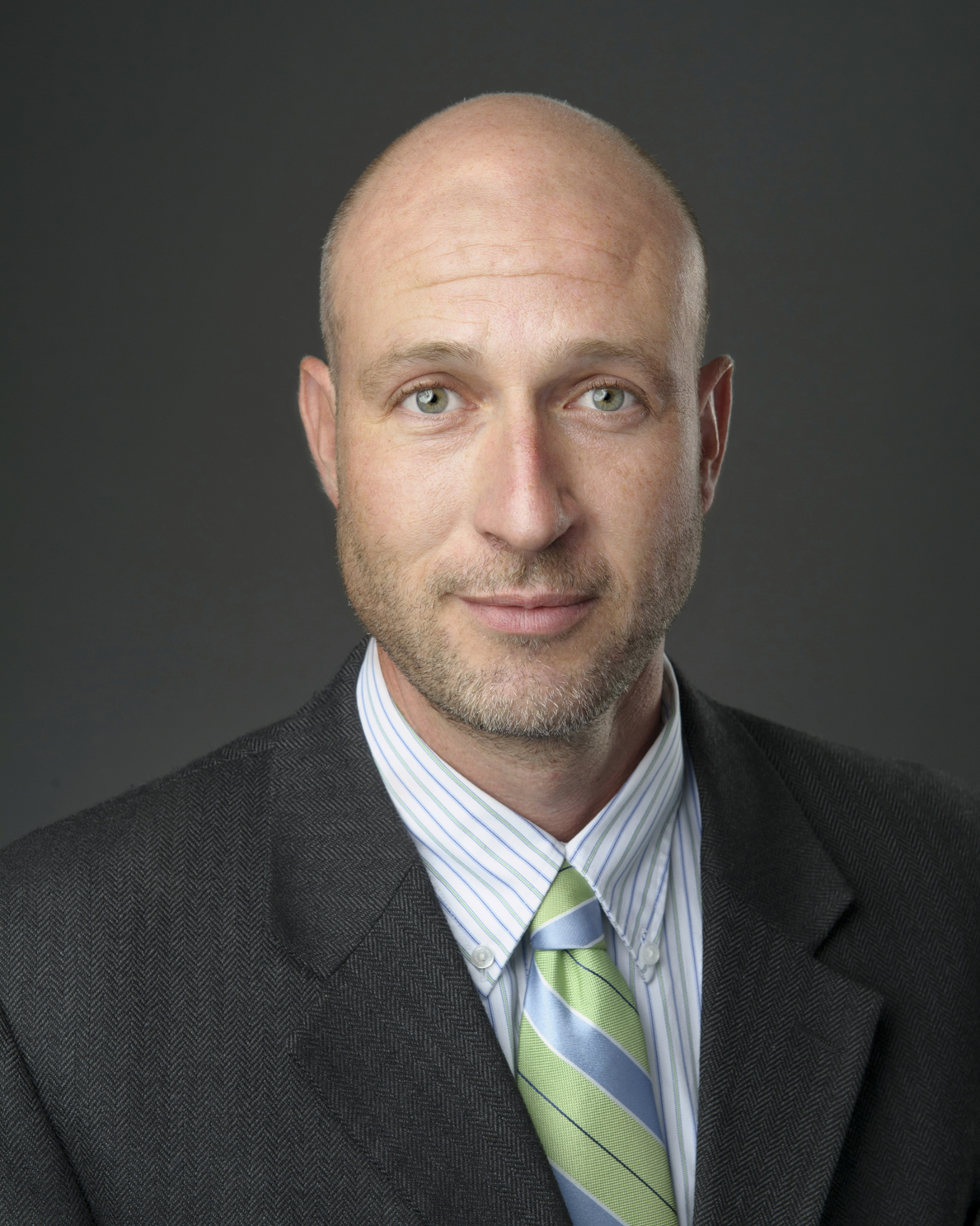 John Melick
Director of the Office of Field Placement and Licensure
Originally from the Missoula area, John Melick returned to Montana as the new director of Field Placement and Licensure in Reid Hall. Melick brings extensive experience to the position, as he has served in similar capacities in Minnesota.
Formerly an elementary teacher, he worked for five years for the state of Minnesota as the director of licensing and for the last four years, he worked for the University of St. Thomas in Minneapolis, placing students in practicums and student teaching.
A track scholarship took Melick from Montana to the University of Jamestown in North Dakota, where he received a bachelor's degree in elementary education. He taught for several years in North Dakota and Minnesota and obtained a master's degree in elementary education from the University of North Dakota in Grand Forks.
He then worked at a community college, building a two-year transfer program that included over 100 hours of field base experience to help students decide if teaching was the right career. For eight years, Melick worked at the Minnesota Department of Education in the licensing unit writing legislation to create alternate pathways to certification such as Teach for America. He also provided training to principals and superintendents to recruit teachers to rural Minnesota, and for five years he led the division for all K-12 licensure needs for the State of Minnesota.
He and his family moved to Bozeman in 2016 when he became director.