Professional Development & Training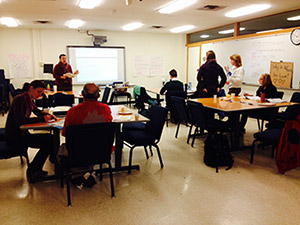 MSU Human Resources Professional Development & Training (PD&T) offers a range of programs and services designed to meet a wide variety of MSU employee needs. Created in 2013, PD&T is currently in a developmental phase. Please share your thoughts, ideas and needs with us.
MSU Human Resources PD&T's strategic purpose is to help build the skills and capacity of MSU employees of all types. By providing ongoing personal and professional development opportunities, our desired outcome is to increase MSU employees' effectiveness–and their ability to contribute and excel. Workshops will be offered on a variety of topics, such as management development skills, leadership, communication, and teamwork.
PD&T is currently offering:
A monthly series with varying topics on the 4th Thursday of every month from 1-3 pm (subject to change according to room availability). Visit the HR Calendar for dates, times, and locations.
Customized training programs upon request for MSU departments and units. Customized training has included team building, strategic planning, topical trainings such as managing conflict, stress management, problem-solving skills, Keirsey Sorter and Real Colors.
A Management Development Certificate Program (50 hours of training)
A Financial Development Certificate Program (22 hours of training)
Leadership Development training experiences through Leadership MSU modules and the Year of Engaged Leadership.
Under development: