Featured Faculty and Students
March, 2018
Tran Nguyet Que, Outstanding Student of the Month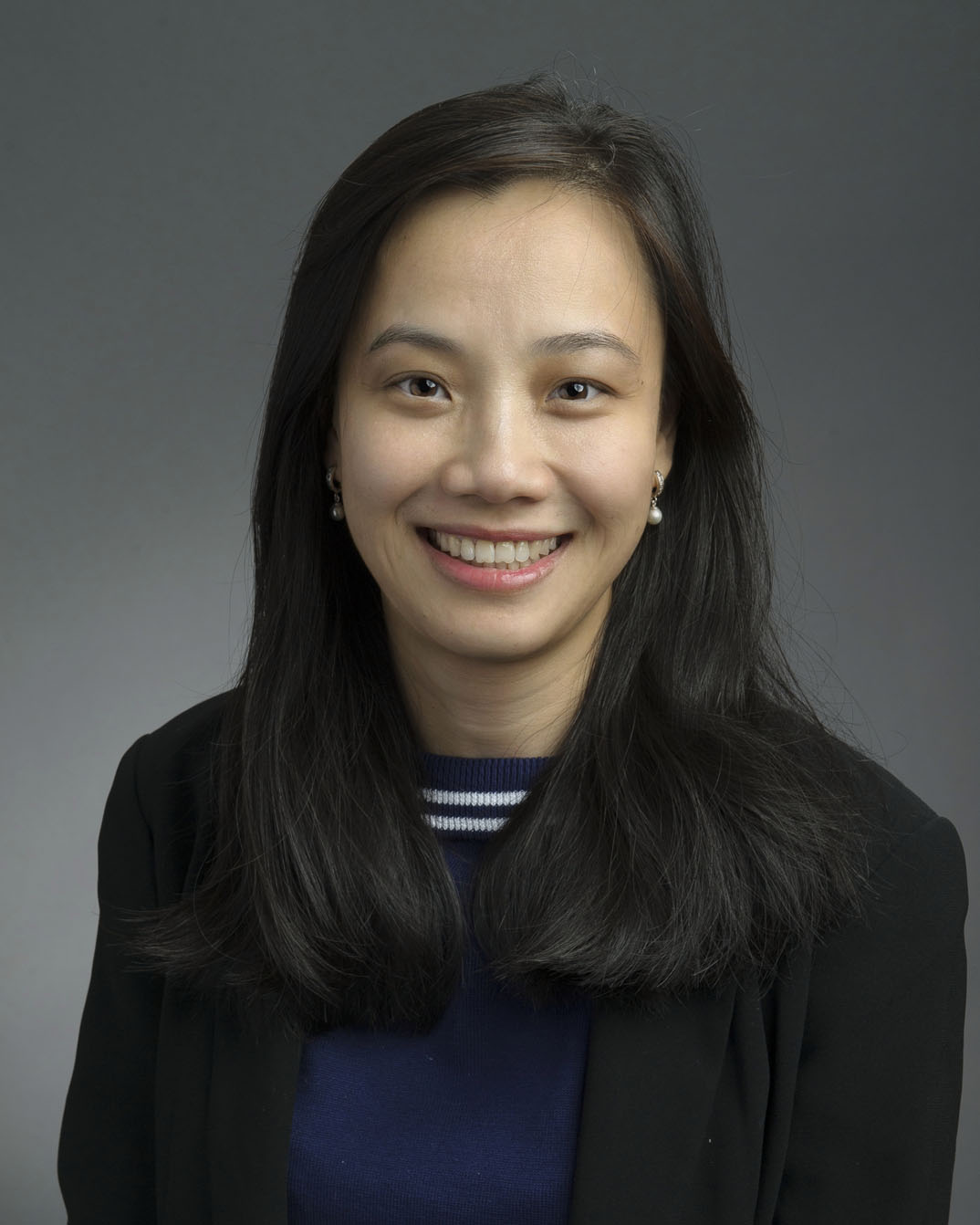 Tran Nguyet Que from Vietnam joined MSU in the Fall, 2017 semester as a doctoral student in the program of adult and higher education. She loves cooking, reading and hiking. MSU's rich academic life and Bozeman's beautiful nature make a nice combination that Que enjoys! Read more about her experience below.

How did you decide on MSU for your doctoral program?
I am currently a graduate research assistant in the Growth and Enhancement of Montana Students (GEMS) project that uses data analysis to improve teaching, research, and educational services in Montana. I decided to pursue my doctoral program at MSU because of the institution's and my advisor's research expertise.
Can you talk about your involvement with your department and MSU community in general?
I am a member of the leadership team of the Department of Education Graduate studentClub at MSU that develops academic and social activities for its member as well as support faculty and student interactions in the department. I am also a member of the MSU EdTech Club that supports students from different disciplines who are interested in applying technology for educational purposes. I have been also involved in different activities as a volunteer such as at Fork & Spoon restaurant, 2018 STEM Expo Longfellow Elementary School, Engineer-a-thon at MSU, Fall and Spring Career Fairs at MSU.
My involvement with the community was through my fellow international friends who connected me with local community, and I got the chance to experience an American Thanksgiving and New Year spirit in Bozeman.
What are your favorite things here?
My favorite things here are to walk or bike on two-side snow-covered paths under the sun from my apartment to campus. I love to have extraordinarily wonderful moments to outlook from the fourth floor of Reid Hall to mountains surrounding the University. Magnificent view! It is insufficient if I don't say that I honestly enjoy to study at library of which I feel energetic, motivated, enthusiastic, and focused academically. One of my other favorite things is to exercise at gym on campus after study hours to build up my muscles with other Bobcats.
How do you find life at Bozeman and what do you think about the community?
Bozeman is cozy and lovely place to live and study with friendly people and supportive community.
Can you talk about the research you do with MSU and how helpful it is for you in your professional career?
As I am interested in student's transition from college to workforce, data analysis is key to understand students' attitudes, behaviors, and expectations that could help my future professional career to develop professional development programs and activities for college student development.
Any advice for future students?
Let's come and explore!
February, 2018
Nathaniel Piccini, Outstanding Student of the Month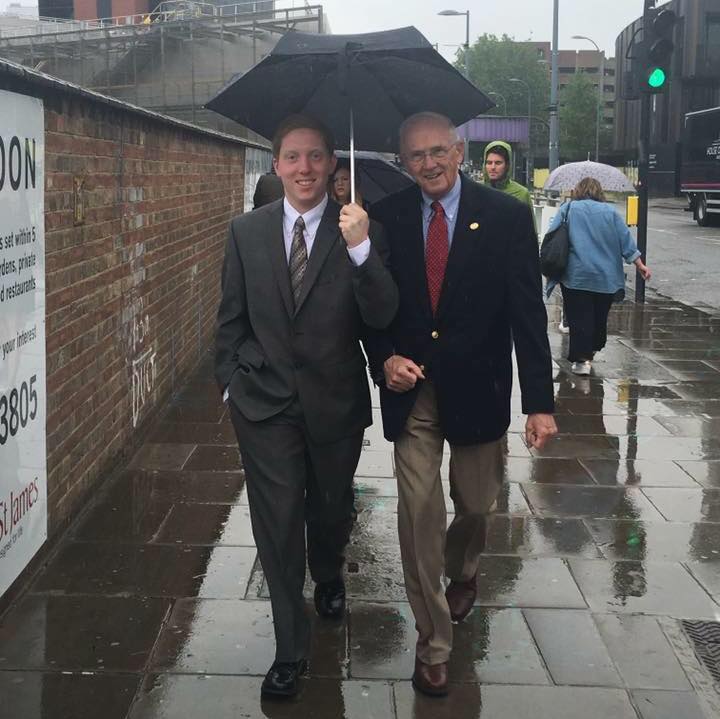 Nathaniel Piccini is a business major student from Washington. He had the the chance to travel abroad and learn about different parts of the world. He loves the mountains, skiing,sports and hiking. Nathaniel shared some of his thoughts about MSU with us and here is what he had to say:
Tell us about the college of business here at MSU?
I am studying accounting and marketing. One of the best parts about my program of study is how tight-knit the College of Business is. Every professor wants to see you succeed. They are willing to work with you, even during their free time. My professors have all been very approachable and understanding when something unexpected happens. College of Business professors don't just teach you theory, they prepare you for the real world.
How was your college experience at MSU?
My experience at MSU has been great! Everyone is really nice and the faculty take an interest in your life. There is always something to do on campus, so life is never boring. The Bozeman community is one of a kind. I love going downtown with my friends. You can always bet on meeting one or two new people whenever you walk through town.
What are your favorite things here?
I can honestly say one of my favorite things at MSU is the fountain on the third floor of the library. I need a little bit of background noise when I study. If I play music or go somewhere where people are talking, I get distracted. The sound of the fountain is perfect because I don't focus on it, but it covers up the scribbling sound of my pen. On a less studious note, football games are one of my favorite weekly activities in the fall. The Bozeman community tailgates before the game and cheers as loud as they can for their Bobcats.
What is the global experience you gained while you are at MSU?
I am a Student Engagement Global Ambassador (SEGA). It is a program in which I am a student adviser for Student Engagement and Study Abroad. SEGAs spend time advising students about the different clubs on campus, events, and study abroad programs. This is my second semester as a SEGA, and I wish I could have participated in the program throughout college. It's a great way to help fellow students find their place at MSU as well as relive my study abroad experiences through students just beginning theirs.
My study abroad experience while at MSU included the following: I went on a faculty-led experience to London. I also spent a semester in Galway, Ireland, which was the highlight of my time at MSU. I also spent the last summer in Tokyo, Japan for an internship.
Any advice for future students?
The best piece of advise I can give to students considering joining MSU is to commit. Bozeman is such a wonderful atmosphere, its unlike anywhere I've been in the United States. We have Bridger Bowl, Big Sky, and Yellowstone National Park all just around the corner. It's a place you have to experience for yourself.
January, 2018
Juan Pablo Du-Pond, Outstanding Student of the Month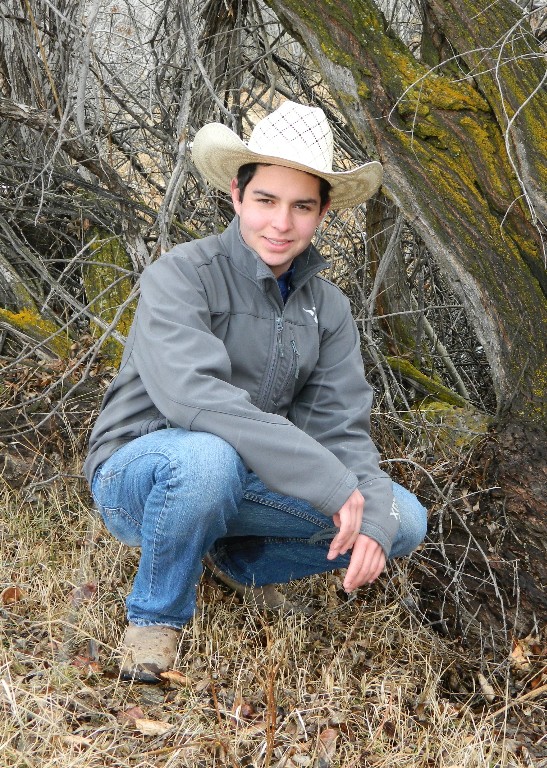 Juan Pablo Du-pond is an international student from Mexico. He came to Montana for high school and he is a now a business student at Montana State University. Juan likes snowboarding, biking and tennis and he was excited to tell us more about his life in MSU.
Why did you choose MSU?
The reason I chose MSU was because I really loved the campus, and the town of Bozeman. Not only that, but also the amazing staff at OIP! Since step one, they have always been there to help me make the best choices to improve my future. With all this, it was very easy for me to pick MSU as the place to go to college.
Tell us about your college experience at MSU?
So far, my experience at MSU has been amazing! I really like my classes, all my teachers and all the events that are always happening around campus. Specially with my teachers, they are always there for me when I have any question, they really care for their students' success and I truly appreciate that.
Also, some of my favorite things about MSU are the people, the staff, the atmosphere and all the services they offer for students such as writing center or the outdoor center. Pretty much everything! There is really nothing that I don't like about MSU.
How do you feel about Bozeman?
I think of the town of Bozeman as a big little town. the city is not really that big, but you also have everything that a big city has. it's just like the perfect balance, which I really enjoy. On the other hand, the community is just amazing, everyone is super friendly and they always make me feel I am welcome here, and to me that's priceless.
What is unique about your department?
The thing that I find most special about my program is that teachers are always there looking for my success. They always help me understand the study material no matter how long it takes.
Any advice for future students?
The advice that I can give to students is that don't be afraid of trying new things, and always ask questions when you don't understand something, people are here to help you. But the best advice I can give you is to enjoy the moment and always remember to have a great time.
December, 2017
Temitope Benson, Outstanding Student of the Month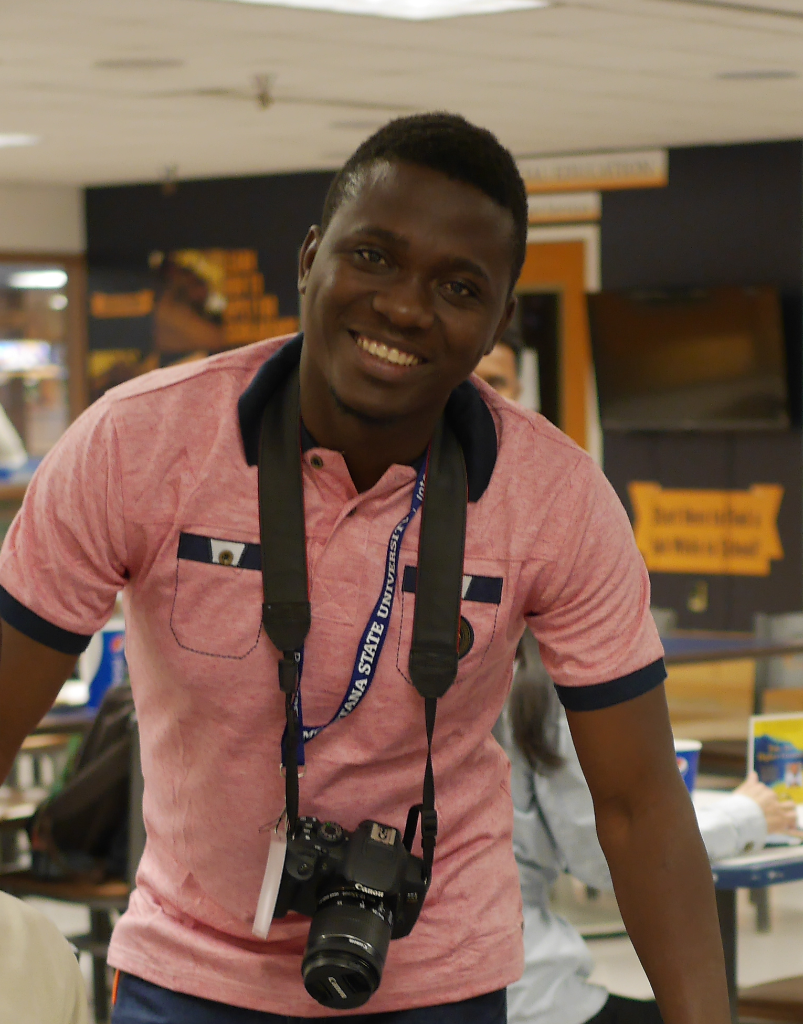 Temitope Oluwaseun Benson is an international student from Nigeria. He is a graduate student in the department of mathematical sciences and his research is focused on pure and applied mathematics. Temitope likes to play soccer and watch American movies in his free time. We asked Temitope a few questions about his life in MSU and here is what he said:
Why did you choose MSU?
I chose MSU because MSU offers me the best opportunity to pursue my career in my chosen field as a mathematician. Also, the staff and the students of the Mathematical Sciences Department are very welcoming and accepting. The first-hand experience of swift and honest responses I received from the program helped magnetize me to MSU. The proximity of the mountains and snow which I have never experienced before in my life also contributed to my decision to join MSU.
How was your first semester at MSU?
My first semester has been great and challenging: great in the sense that I had the opportunity to meet and interact with great minds and fellows of diverse talents from different facets of life and culture all over the world. The challenging aspect comes from having to adapt to a new system of education different from where I came from, and to be a proactive teacher and student at the same time. In all, this experience is worthwhile and I am glad I experienced it and came out victoriously.
What is your favorite thing about MSU?
My favorite thing about MSU is that MSU feels like home. We are a family here which gives me a sense of belonging to this community.
What is unique about your program of study?
Mathematics is a challenging program and I must tell you that those (me) doing it find it interesting and captivating because of its difficulty. Mathematics is a universal language of complex structures and shapes. David Hilbert said " Mathematics is a game played according to certain rules with meaningless marks on paper" – which is why it's difficult for most people to comprehend.
Roger Bacon said "Mathematics is the door and key to the sciences" permit me to add: technology, engineering and arts. Our world revolves around mathematics and so its importance is magnificent.
Any advice for future students?
You are close to making your dreams a reality by coming to MSU!
Dr. Ahmed Al-Kaisy, Outstanding Faculty of the Month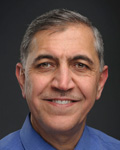 Dr. Ahmed Al-Kaisy is a professor in the Department of Civil Engineering at Montana State University. He is also the Program Manager for the Safety and Operations at the Western Transportation Institute and a registered professional engineer in the state of Montana. Dr. Al-Kaisy has long teaching and research experience in many areas of transportation engineering, including traffic operations and management, traffic flow theory, traffic safety, signal optimization and control, highway design, and intelligent transportation systems. He has authored/co-authored more than a hundred publications in his field along with tens of research reports working on projects for local, state and federal sponsors. We asked Dr. Ahmed some questions about the academic life in MSU:
Can you describe the educational and professional path that lead you to MSU?
I finished my doctoral studies at Queen's University in 1999. Queen's is one of Canada's leading research-intensive universities that is located in Kingston, Ontario, Canada. As my interest was to start a career in academia, I joined McMaster University as a post-doctoral fellow working primarily in research before I accepted an assistant professor position at Bradley University, a small private teaching-oriented school in Peoria, Illinois. My desire to do more research in my field led me to move to Montana State University in 2003, where I have been working since then as a faculty member in the Civil Engineering Department.
What opportunities are there for international students in your department?
Montana State University has very good and extensive engineering programs in many disciplines and specialty areas, which fit well the interests of international students. International students constitute a good percentage of graduate students in our program. Further, faculty usually employ undergraduate students to assist in some of the sponsored research projects.
Do you have any word to say for international students who are interested in joining MSU?
I believe that MSU is an excellent choice for new international students. The school is small enough to promote the feel of belonging, yet it is large enough to offer many excellent and reputable academic programs in science, engineering, arts and humanities. Further, MSU enjoys such a wonderful set up in Bozeman and the surroundings that is inductive to a successful college life.
November, 2017
Tajwer Khanam, Outstanding Student of the Month
Tajwer is an international exchange student from Pakistan. She is pursuing her undergraduate degree in electrical engineering. She came to MSU through a cultural exchange program called Global UGRAD Pakistan. Tajwer is passionate to learn about renewable energy resources. At the same time, she loves sports such as basketball, chess, and cricket. Tajwer will always remember the football games and the snow of Bozeman! We had a nice conversation with Tajwer and here is what she shared about her experience:
How was you first day at MSU? Can you tell us about your first impressions?

I was excited about my first day, and the MSU campus increased the level of excitement. It appeared to be a huge campus where there must be a lot to explore. Since everything was going smooth, I was compelled to say that this place follows rules strictly and management here is definitely the best. The most lovely part was the Office of International Programs (OIP) staff. They are the best helping and cooperative people in the world, and if I don't thank Deborah Chiolero at this occasion, it won't be justice with her. She is the best advisor one could ever have. I have learned a lot from MSU and I will definitely implement everything in my life when I go back home as well.
Can you describe your academic experience here?
My academic experience is wonderful; teachers are really helpful, cooperative, and understanding. The methods of teaching they follow is excellent. Regular assignments keep us studying and that benefits in exams. The academic system here is different from Pakistan and I will definitely try my best to initiate such methods in my University back home. The cooperative and supporting people of MSU make it easy for you to adjust in a completely different environment.
Why did you decide to present about your country at the International Education Week? What does this experience mean to you?
The decision for presenting my culture during International Education week is an opportunity for me to share my culture globally. This way I will not only be able to show what Pakistani culture is all about, but also that Pakistan is a peaceful country. Along with that, the positive image of my community will be promoted that we are as human as everyone else is. We also love living in peace and we are not at all in favor of any violence. This is a great opportunity for me to promote positive image of Pakistan to the world and I will try my best to make most of it.
What do you like about MSU and Bozeman?
I love the people of MSU and Bozeman. I have never seen such kind-hearted and ever ready to help people in my life, and I have made some really nice friends here at MSU and wish to continue these friendships life long.
October, 2017
Hanan Alkalaji, Outstanding Student of the Month
Hanan Alkalaji is an international student from Syria. She arrived to Bozeman in August 2016 to pursue her Master's degree in adult and higher education. Hanan works as a a graduate assistant at the Office of International Programs at MSU. She thinks that Bozeman is a great place to study and live. Hanan says that the graduate assistantship opportunity she got from MSU contributes to her professional development. We asked her some questions about her experience in Bozeman and here is what she said.
What do you like the most about MSU?
MSU exceeded my expectations in many ways. The campus is very beautiful. The faculty are well-experienced and try to establish good relationships with their students. I love the on-campus graduate housing and the beautiful scenery of the housing area. My favorite thing about MSU is the balance between education and fun. Being a graduate student means a lot of studying! I feel sometimes that I need a break from school and when I do, I find a lot of opportunities on and off-campus to enjoy my time!
What do you think is special about your program of study?
I do a master's in higher education administration. In the Middle East, higher education industry is expanding but professional knowledge about the field is not so common. I think my program will provide me with professional knowledge that I can utilize to contribute to improving higher education practices in the Middle East and to improving students' college experience. Beside my study program, I am a graduate assistant at the Office of International Programs in MSU. I believe that what I learn in OIP is very essential for what I aspire to do in the future because I am learning how to look at education from an international perspective and see how multiple aspects of education are influenced by the different characteristics of each region.
What would you like to say for students who are planning to join MSU?
Go for it! You would never know what Montana is until you are here. It's the treasures state. First, learn about your program of interest. MSU has multiple highly ranked programs and knowing this will be helpful before you arrive. Second, be prepared to make friends from all around the world. Do not expect to make friends from only one specific place; be open to that. Third, enjoy a unique experience with your education, social life, and nature that comes in all colors!
What memories at MSU do you think will remain with you after you graduate?
I will remember the great friendships I had and the invaluable support I got from OIP. I will remember how MSU made me a better person and contributed to my future.
Septemebr, 2017
Dr. Indika Kahanda, Outstanding Faculty of the Month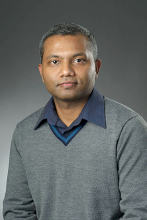 Dr. Indika Kahanda arrived to the United States in 2008 as a graduate student. Since then, he has been an active academician and researcher who shares his scientific experience with American and international colleagues and students. His research focuses on bioinformatics and computational biology, machine learning, data mining, and biomedical natural language processing. We had a chance to ask Dr. Kahanda few questions about his experiences in the United States:
How was your experience as an international student in the United States?
I arrived in United States in 2008 for my graduate studies. I obtained my Master's degree in Electrical and Computer Engineering from Purdue University and my PhD in Computer Science from Colorado State Uinversity. Both at Purdue and Colorado State, I had a truly wonderful and successful time. I had the opportunity to enjoy the best things about the American culture as well as share my experiences with other international students from various parts of the world.
Can you describe the educational and professional path that lead you to MSU?
As mentioned above, I obtained my PhD in Computer Science in the area of Bioinformatics from Colorado State in 2016. Soon after the graduation, I was looking for a tenure-track position in academia which would allow me to both be an educator and a researcher. I found Gianforte School of Computing to be an ideal place to teach excellent students and do cutting-edge research.
Do you interact with international students in your department?
Yes, I do interact with international students regularly. In fact, all students (except one) in my bioinformatics lab are international students. I supervise them on various bioinformatics projects. They are from Iran, India, Bangladesh and Jordan.
What advice do you have for any international students interested in joining MSU?
My advice is to not be fooled by the seemingly small-town outlook or the laid-back and relaxed nature of MSU and its community. If you want to do state-of-the-art research in your chosen field with highly accomplished faculty while having one of the best outdoor experiences in United States, MSU is the place to be!
June, 2017
Fei San Lee, Outstanding Student of the Month
Fei San Lee is a senior from Malaysia pursuing a dual degree in Chemical and Biological Engineering.
Why did you choose MSU?
I chose MSU, because they offered a good number of scholarships. Back home in Malaysia, I was enrolled in the American Degree Program (ADP) in Nilai University, and transferring my credits to MSU was a smooth process. I also chose MSU, because of its prime location surrounded by nature. I am not so much a city person; thus, I enjoy being outdoors.
What is your favorite class/teacher?
Fluid dynamics for Chemical Engineers! I took this class in my second semester here at MSU with Dr. Joseph Seymour. Dr. Seymour was always very enthusiastic in teaching us the concepts of fluid dynamics. He also challenges us to apply our knowledge to more complex problems, which has help build my foundation to think critically. This class was known to be one of the difficult classes throughout the Chemical Engineering program, but he made it easy to understand. Dr. Seymour respects students who work hard, and is always available in helping students when we are having issues. I am looking forward to have Dr. Seymour again teaching senior level Transport Analysis next semester!
What would you say to an international student considering MSU?
If you are planning to join MSU, you should talk to the staff at the Office of International Programs (OIP). They were very helpful during my application process, and they made it super easy! If you are a transfer student, get in touch with your academic advisers in your respective departments to know your duration of study at MSU. Another advice if you are planning to join MSU is talk to international students at MSU. It will make your transition to the States less frightening, and you get to make friends even before getting here. Plus, there are many international students on campus, and I have heard many successful stories.
What memories at MSU do you think will remain with you after you graduate?
I am going to miss my professors, supervisors, and friends. Mainly, I will miss the people. They have enriched my journey here at MSU this far. My experience will not be the same without them. I am also going to miss winter in Bozeman, even though the days are shorter and it can get freezing cold! It has been a once in a lifetime experience for me, because Malaysia does not have four seasons. After I graduate, I know I will definitely be dreaming of hiking, and cross-country skiing in Bozeman again.
March, 2017
Victor Felix Pelepka, Outstanding Student of the Month
Victor is an international student from Brazil. He is studying mechanical engineering at Montana State University. Victor shared his favorite things about MSU and his major with us:
What is your favorite thing about MSU?
One of my favorite things about MSU is the easy transportation students have from the campus to the city because of the free bus service. In addition, the frequent interactions between the MSU students and Bozeman community makes everyone feel like they belong to this place.
What is your favorite thing about your major?
Mechanical Engineering is not an easy choice; however, MSU faculty make it look easy and fun. MSU provides students with amazing infrastructure and support throughout the course, which allows everyone to succeed within their own path.
What advice do you have for students considering coming to MSU?
If you are planning on coming to MSU, be prepared for a challenging, but a very rewarding experience. Bring your skiing and snowboarding gear, and lots of winter clothes. Believe me, you will need them!
Dr. Ioannis (John) Roudas, Outstanding Faculty of the Month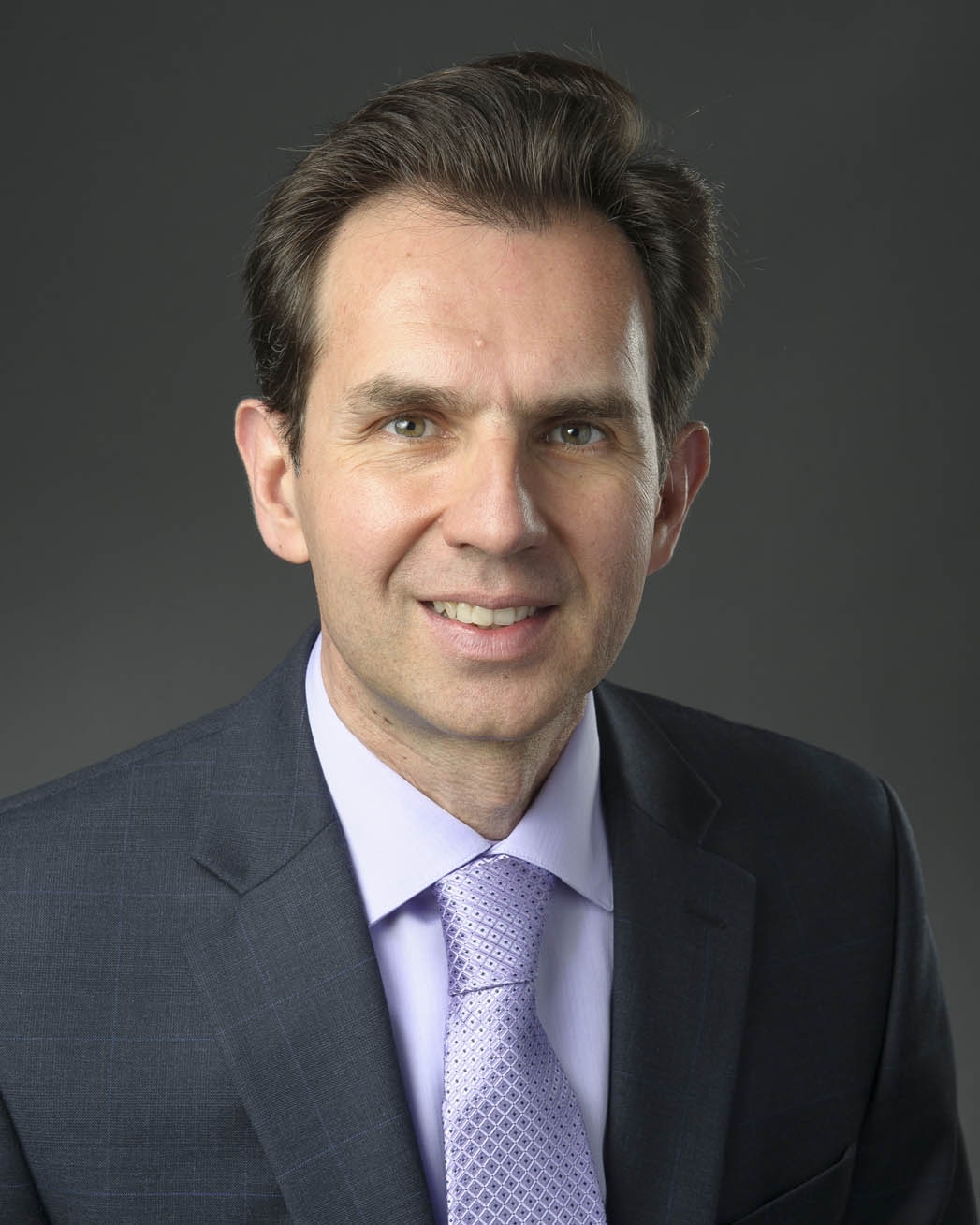 Dr. Ioannis Roudas received his B.S. in Physics and M.S. in Electronics and Radio-engineering from the University of Athens, Greece. One year later he received another M.S. and a Ph.D. degree in coherent optical communication systems from Télécom ParisTech, Paris, France. He is the author or co-author of more than 90 papers in scientific journals and international conferences and holds five patents. He currently serves as an Associate Editor for the IEEE Photonics Journal.
Areas of expertise
Optical communications; Photonics; Computational electromagnetics
Current research interests
Modeling and simulation of coherent optical communications systems
Digital signal processing algorithms for optical transceivers
Data center optical interconnects
Transparent displays
Current teaching interests
Optical and Wireless Communications
To learn more about Dr. Ioannis Roudas, Click here.
February, 2017
Wilson Victor D'souza, Outstanding Student of the Month
Wilson is an international student from India studying civil engineering at Montana State University. He shared some of his thoughts about MSU with us:
Why did you choose MSU?
I chose MSU because of the quality of engineering education, the experiences I could get by living in a town like Bozeman which is surrounded by beautiful mountains and the school being very affordable from an international students point of view.
What do you like the most about MSU?
My favorite thing about MSU is being surrounded by nature at its epitome and enjoying a good balance between the indoors and outdoors. The learning experience at MSU is great, the teachers here at MSU are very passionate about their respective courses and get the students very engaged in the course.
What do you think is special about your program of study?
I study Civil Engineering and my favorite thing about my major is that I get hands on experience in the labs and through internships, and I can see the immense passion my teachers have towards their subject of interest.
What was your impression about MSU and Bozeman so far?
Other than how cold it can get, I was surprised about how many outdoor activities MSU can offer and how deeply the people here were connected to nature and exploring nature, while they kept a good balance with their academics. The peace and serenity that Bozeman can offer cannot be found in any other college town. One of the best places to live,study and meet some real quality people who are filled with love and respect.
Would you like to say a word for students who are thinking of joining MSU?
I would suggest to just go for it, it might be scary because it is too cold or not in a big city, but it is the best school one can get an undergraduate degree at while keeping a good balance in studies and other activities. The experience MSU can offer is very hard to find anywhere else.
What memories at MSU, Bozeman do you think will remain with you after you graduate?
My best memory here at MSU would be the feeling of thrill, and self-realization I got about life while going out on a hike and reaching the peak of a mountain or skiing down a mountain. I think that feeling is simply outstanding and cannot be described, it can only be experienced and lived.
Dr. Hua Li, Outstanding Faculty of the Month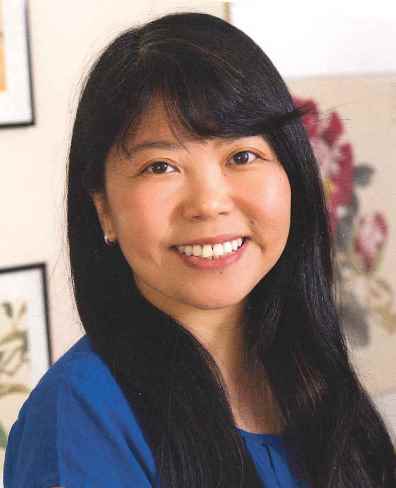 Dr. Hua Li received her doctoral degree in Asian Studies from the University of British Columbia. She had taught Chinese language, literature and film at the University of Manitoba for three years before she joined MSU in 2009. She has been very active in research and publication since the beginning of her Assistant Professorship at MSU. Her primary research field is contemporary Chinese literature. During the last seven years, Dr. Li published her monograph Contemporary Chinese Fiction by Su Tong and Yu Hua: Coming of Age in Troubled Times in 2011, and has also authored a dozen journal articles and book chapters on various topics in contemporary Chinese fiction and cinema. She was promoted to the associate professor in 2015.
How has your role at MSU changed over time?
I was hired in August 2009 as Assistant Professor of Chinese and Chinese Program Coordinator to design and implement MSU's first Chinese language and culture program from the ground up in the Department of Modern Languages and Literature. During the past seven years, I have developed and taught seven new Chinese courses, and successfully applied for the Board of Regents' approval of MSU's China Studies Minor in Fall 2011. Working with the Office of International Programs, we have established the summer study abroad program in China since the summer of 2013 to enhance students' mastery and understanding of the Chinese language in a genuine linguistic and cultural context. Aside from teaching, I have also advised students and guided students in applying for various scholarships and fellowships to study or undertake research in China. Moreover, I have actively engaged in outreach activities in the Bozeman community, especially in my work with other volunteers to advance Chinese language and culture skills within the community. Overall, I have been dedicated to the development of the Chinese program both on the MSU campus and in the Bozeman community, and have helped make it more accessible and attractive to MSU students and more visible locally.
Why is it important to study literature—and more specifically, literature from other parts of the world?
Teaching Chinese literature can reveal to students that Chinese literature is part of world literature and show the interaction between literary genre and individual Chinese literary works. More importantly, Chinese literature provides a unique lens to understand Chinese tradition, politics and culture.
What kind of students are attracted to your study abroad program in China?
Students from different departments have been attracted to our study abroad program in China, such as business, computer science, engineering, political science, history and religious studies. Some of these students have taken Chinese language or culture classes with me before they took part in the study abroad program; some students started to learn Chinese after they returned from the China. Either way, these students have had a strong interests in Chinese language and culture. Their experiences with China and its culture will not only expand their cultural horizon, but will also be an asset for their future career.
Do you interact with international students? If so, how?
I was invited to the OIP's international students orientation for a couple of times to talk to the newly admitted international students from China. In addition, I regularly participate various events organized by Chinese Students and Scholars Association, and befriend many Chinese students. Students sometimes go to my office to chat with me or get some advises from me.
What advice would you have for an international student who was considering attending MSU?
MSU would be a good choice because MSU is able to provide a good learning environment with its high-quality teaching and advanced facilities. Bozeman provides a comfortable living environment with its beautiful nature, diversified cultural atmosphere, and outdoor activities. More importantly, the staffs at OIP are very responsible, warm-hearted and helpful. They not only help international students settle in, but also provide necessary assistance throughout the four years when the students study at
January, 2017
Herlin Kadriu, Outstanding Student of the Month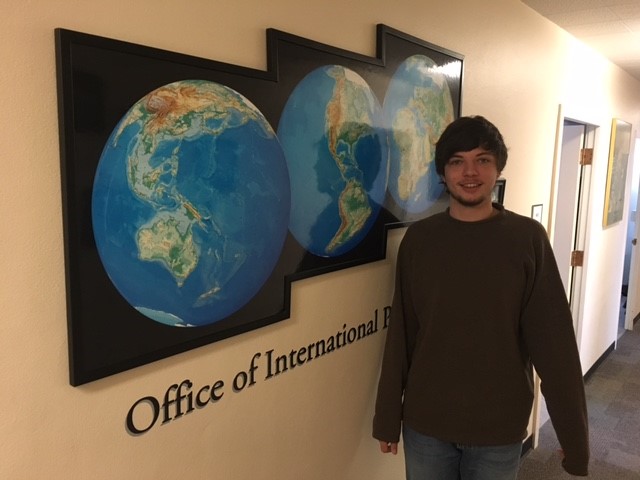 Herlin Kadriu is an international student from Albania studying cell biology and neuroscience. He has been a Bobcat since the summer semester of 2016 after graduating from high school in Glendive, MT. He shared the following about his experience at Montana State University:
As an international student, what made you choose MSU?
I came to Montana in high school and when it was time to go to college I applied to and visited many colleges. I decided to go to MSU because it had the best science program that fit what I needed and what I was looking for better than any other college. I also came to MSU because I love the town of Bozeman. I love outdoor activity like hiking and climbing.
What has been the highlight of your experience here?
The Highlight of my experience here has been my friendships. Some of them I hope to last forever. I love the fact that I met people that I hope to be in my life forever.
What has been your favorite class and why? Favorite professor?
My favorite class is college physics because of the professor. Dr. Francis is the best teacher I have ever had in my entire life and I have gone to school in 4 different countries.
How has the community of Bozeman contributed to your experience?
I love Bozeman. The people I have met helped make this transition a lot easier and more joyful.
What advice would you have for an international student who is considering coming to MSU?
I would tell them to leap into the fear of the unknown and I guarantee them it will be the best decision they will make throughout their entire college career.
How do you plan on using your experience at MSU in the future?
I plan on using everything that I have learned here in my future career and life. I have learned some valuable lessons and I am glad that this experience is not done. I can't wait to see what is next.
Dr. Blake Wiedenheft, Outstanding Faculty of the Month
Dr. Blake Wiedenheft, Assistant Professor of Microbiology and Immunology, has been awarded a Presidential Early Career Award for Scientists and Engineers, also known as PECASE. This award honors leading scientists and engineers who are producing ground-breaking work early in their career. The award recipients show exceptional potential for future developments and exploration in their fields.
Dr. Wiedenheft is one of only 102 individuals given this prestigious award by President Obama. According to the National Science Foundation, "The PECASE Award is the highest honor bestowed by the U.S. government on outstanding scientists and engineers beginning their independent careers. The awards are conferred annually at the White House following recommendation from participating agencies...Each presidential award winner receives a citation, a plaque and funding from their agency for up to five years to advance his or her research."
Dr. Wiedenheft earned his Ph. D. from Montana State University in 2006 and later joined as faculty in 2012. His research has resulted in multiple patents related to environmental microbiology and the programmable manipulation of DNA.
To learn more about Dr. Wiedenheft and this prestigious award, click here.
December, 2016
Ambika Murali, Outstanding Student of the Month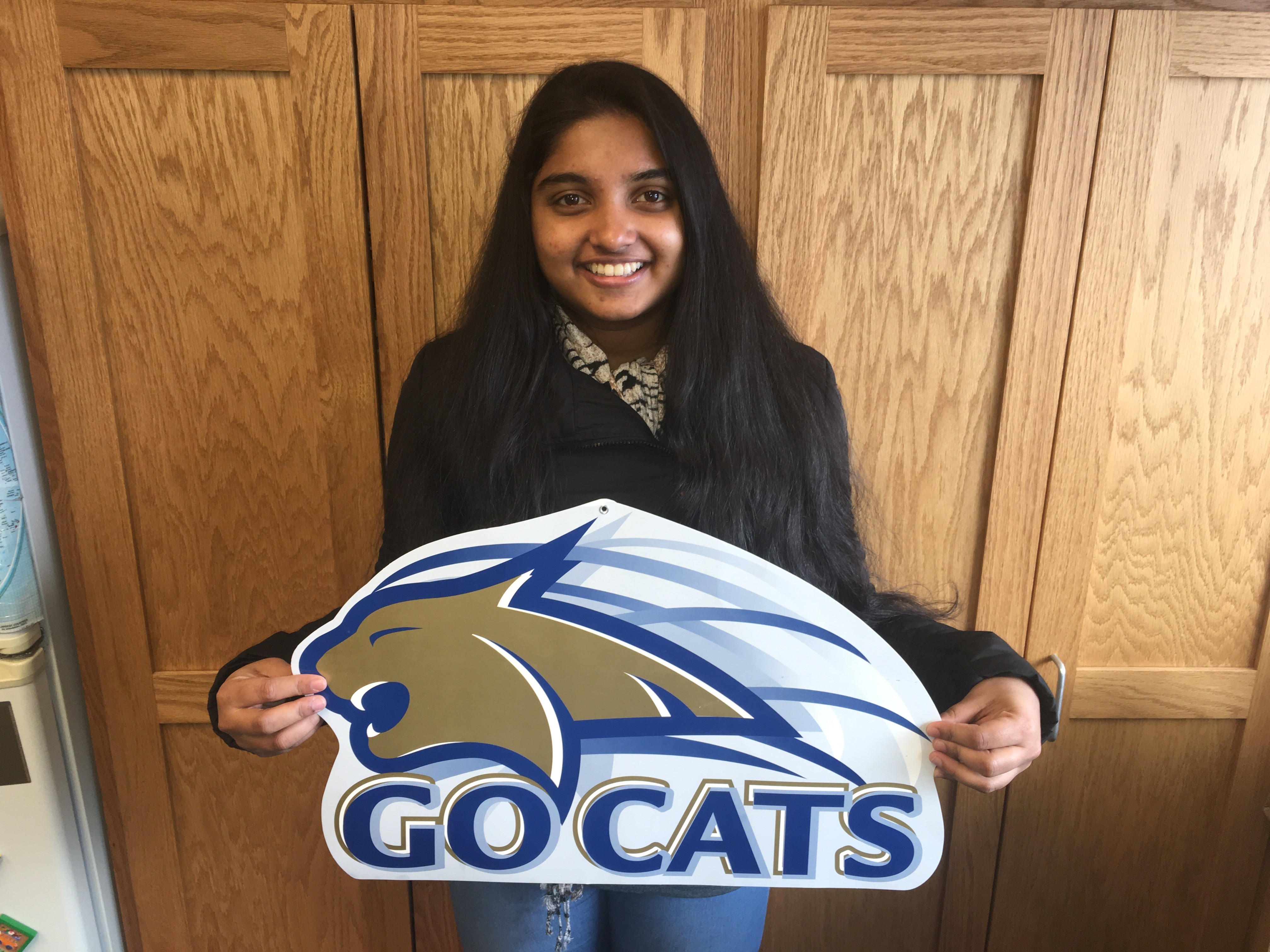 Ambika, a new freshman student at MSU, is studying computer engineering, a major she calls "challenging". Born in Kerala, India, and raised in Dubai, UAE, and American Samoa, Ambika began her university studies in Bozeman after having spent nearly all her life in tropical climates. After only four months living in Montana, she now says, "I love the people and the cold!".
"As every high school student, I was looking for a good college", she said. Her goal was to find a competitive school with a strong computer engineering program. That's when she found MSU. After being accepted into her program, she was awarded a merit-based scholarship from the Office of International Programs (OIP). The combination of an ideal academic program and financial assistance provided by OIP made MSU the perfect place for Ambika to call 'home'.
Ambika is a very focused student who makes her classes her first priority, including physics and calculus. She is most looking forward to her electrical engineering classes because she has a a particular interest in programming. Like any college student, she still manages to make time to be active with her friends and neighbors living in the dorms. "The girls are great", she says. "It's like living with sisters." She also loves eating lunch in Hannon Dining Commons. "It's right next to our engineering buildings, so it's fun to eat with my classmates."
Over the next four years Ambika is looking forward to meeting new people and exploring internship opportunities.
Dr. Robert Szilagyi, Outstanding Faculty of the Month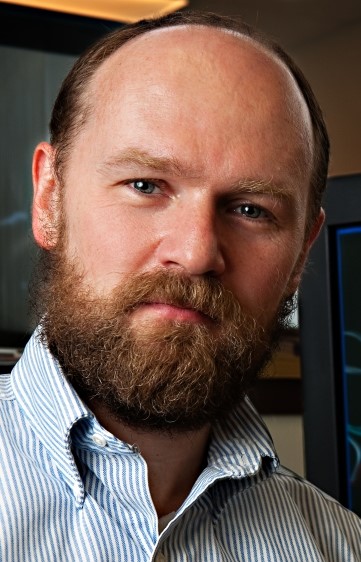 Dr. Robert Szilagyi is an Associate Professor in the Department of Chemistry & Biochemistry. After finishing his Bachelor's, Master's, and Doctoral degree at the University of Veszprem in his home nation of Hungary, Dr. Szilagyi completed Postdocs at Emory University and Stanford University. Soon after, he began his career at Montana State University by researching theoretical computational chemistry and x-ray spectroscopy and teaching many different levels and types of chemistry. Dr. Szilagyi says his first year at MSU was like "standing on two legs, and taking advantage of all the colleagues and their expertise to give me the third."
After teaching and researching for several years, Dr. Szilagyi was given a six-month sabbatical leave to recruit graduate and postdoctoral candidates in Japan and South Korea. He also built partnerships with his home university and brought five graduate students to MSU, resulting in multiple publications. Then, in 2014, Dr. Szilagyi was invited to work and research in Hungary for a year with the specific task of setting up a computational chemistry lab at his alma mater. This year resulted in a long-term research collaboration that Dr. Szilagyi works on weekly. He hopes to continue more recruiting this summer, not only to find graduate and postdoc candidates, but to share the offerings and successes of MSU to partners overseas.
In the future, Dr. Szilagyi aspires to bring faculty from overseas to MSU's campus to strengthen the partnerships he has been building, as well as open channels for graduate and undergraduate students to explore studying at Montana State University.
Through his own international travel as a professor as well as his many recruiting efforts all around the globe, Dr. Szilagyi has seen the success that international students can achieve at MSU. As advice to international students, he said, "Don't think, just come. You will be pleasantly surprised". He added that often international students can be worried about gaining fluency in both the language and the culture of the United States. To overcome this fear, he said students should "focus on your academic studies, get the best grades and most knowledge you can, and the cultural proficiency will come".