The next Montana Farm to School Summit will be held September 13-14, 2018 at University of Montana in Missoula, Montana.
Purpose
The intent of the conference is to bring together farm to school stakeholders across Montana to learn and gain inspiration from each other while strengthening and building relationships with the end goal of increasing and enhancing farm to school programs throughout the state. This event will provide an opportunity to showcase outstanding programs and projects in the Missoula area to a statewide and national audience. The conference will increase engagement throughout the state by providing opportunities for student engagement, integrating native foods and culture, and connecting to rural food systems.
Target Audience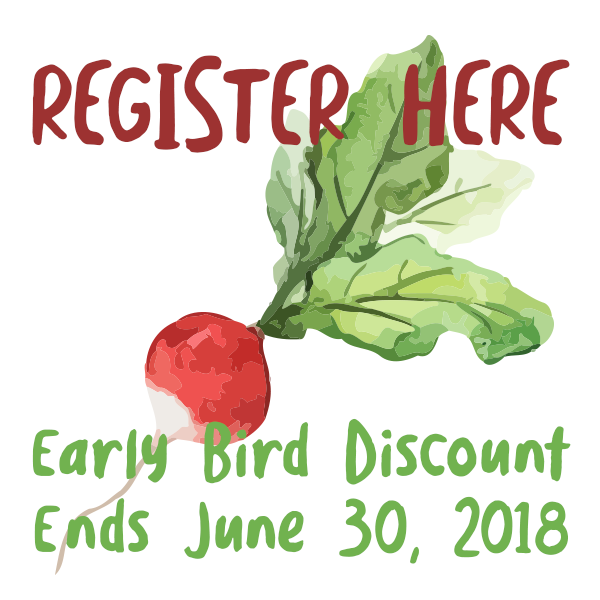 The target audience includes all stakeholders involved and interested in farm to school. This includes school and summer food service personnel, teachers, school administration, childcare providers, parents, students, food producers and vendors, farm to school practitioners including FoodCorps service members, groups that support farm to school efforts, and more.
Agenda
Download the agenda and session information below:
Registration
Registration is now open!
Conference Registration Fees:
Early Bird (until 6/30/18) Conference Registration: $40
Regular (7/1/18 - 9/6/18) Conference Registration: $60
Late Conference Registration (9/7/18-9/13/18): $70
Pre-Conference Session Registration Fees:
Full-Day Pre-Conference Tours/Workshops (optional): $30
Half-Day Pre-Conference Tours/Workshops (optional): $20
2-Hour Pre-Conference Tours/Workshops (optional): $10
Select the Appropriate Registration Form Below:
Contact Aubree Roth at aubree.roth@montana.edu or (406) 994-5996 if you have questions about the correct registration form. Do not register as a volunteer, presenter, sponsor, or scholarship recipient until you have received confirmation.
Partners
This conference is hosted by our partners.
Sponsors
Thank you to our conference sponsors for making this opportunity possible.