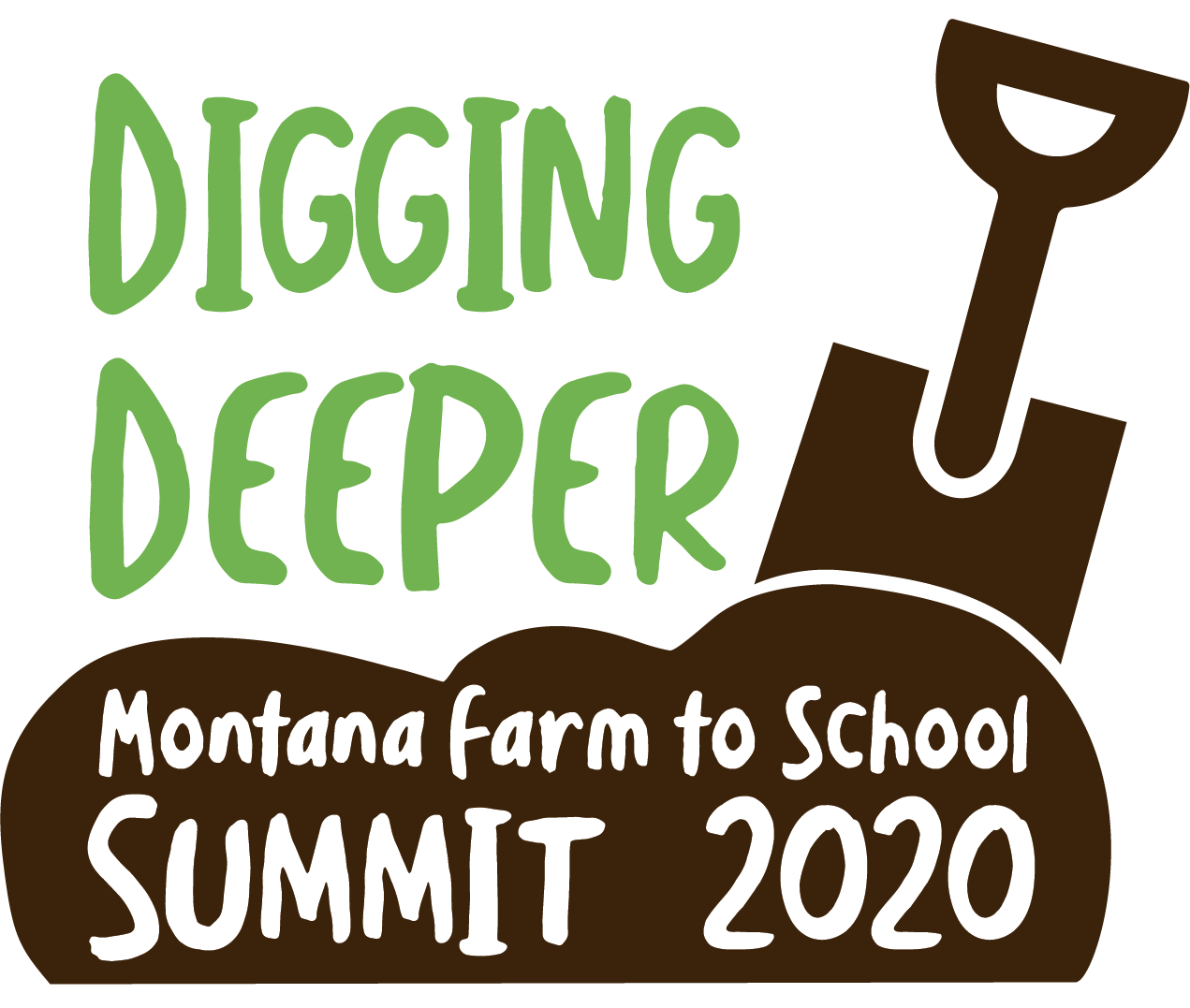 The next Montana Farm to School Summit will be held September 23-24, 2020 in Helena, MT. This page is your main resource for the conference. Stay tuned for more information!

Questions?
Contact:
Aubree Roth
Montana Farm to School Coordinator
(406) 994-5996
Purpose
Coming soon!
Target Audience
The target audience includes all stakeholders involved and interested in farm to school. This includes school and summer food service personnel, teachers, school administration, childcare providers, parents, students, food producers and vendors, farm to school practitioners including FoodCorps service members, groups that support farm to school efforts, and more.
Agenda
Now accepting workshop proposals until April 24, 2020. Proposals must be submitted online via the link below.
Download a printable workshop proposal to prepare your answers.
Registration
Coming soon!
Conference Accomodations
Coming soon!
Partners
This conference is hosted by our partners.
Sponsors
We are seeking sponsorships! Please contact Aubree Roth at (406) 994-5996 or aubree.roth@montana.edu for more information.