Upcoming Training & Events
Don't miss out on the latest news and upcoming Montana farm to school events by subscribing to the Montana Farm to School mailing list!

Montana Farm to School Summit 2018: Cultivating Connections
The intent of the conference is to bring together farm to school stakeholders across Montana to learn and gain inspiration from each other while strengthening and building relationships with the end goal of increasing and enhancing farm to school programs throughout the state. This event will provide an opportunity to showcase outstanding programs and projects in the Missoula area to a statewide and national audience. The conference will increase engagement throughout the state by providing opportunities for student engagement, integrating native foods and culture, and connecting to rural food systems.
WHO: Anyone interested in growing a vibrant farm to school programs from the farm to the school and beyond!
WHEN: September 13-14, 2018
WHERE: University of Montana, Missoula
REGISTER: Space is limited, so register today!
Montana Crunch Time – October 24, 2pm – Statewide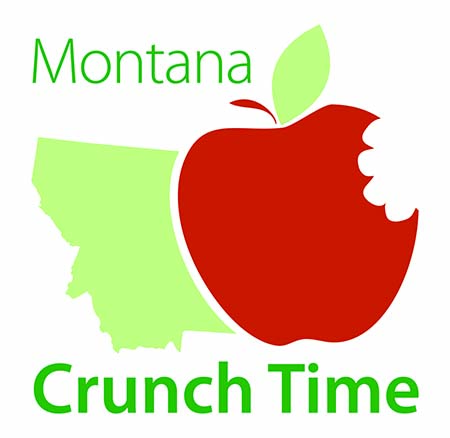 Mark your calendar and find your apples because Montana Crunch Time is coming! Celebrate National Food Day and Farm to School Month with fellow Montanans by crunching into locally and regionally grown apples on Wendesday,October 24, 2018 at 2pm. Register your crunch event and download resources online.
Archived Training & Webinars
`