Upcoming Training & Events
Montana Farm to School Summit: Digging Deeper
The 2020 Montana Farm to School Summit: Digging Deeper will be held on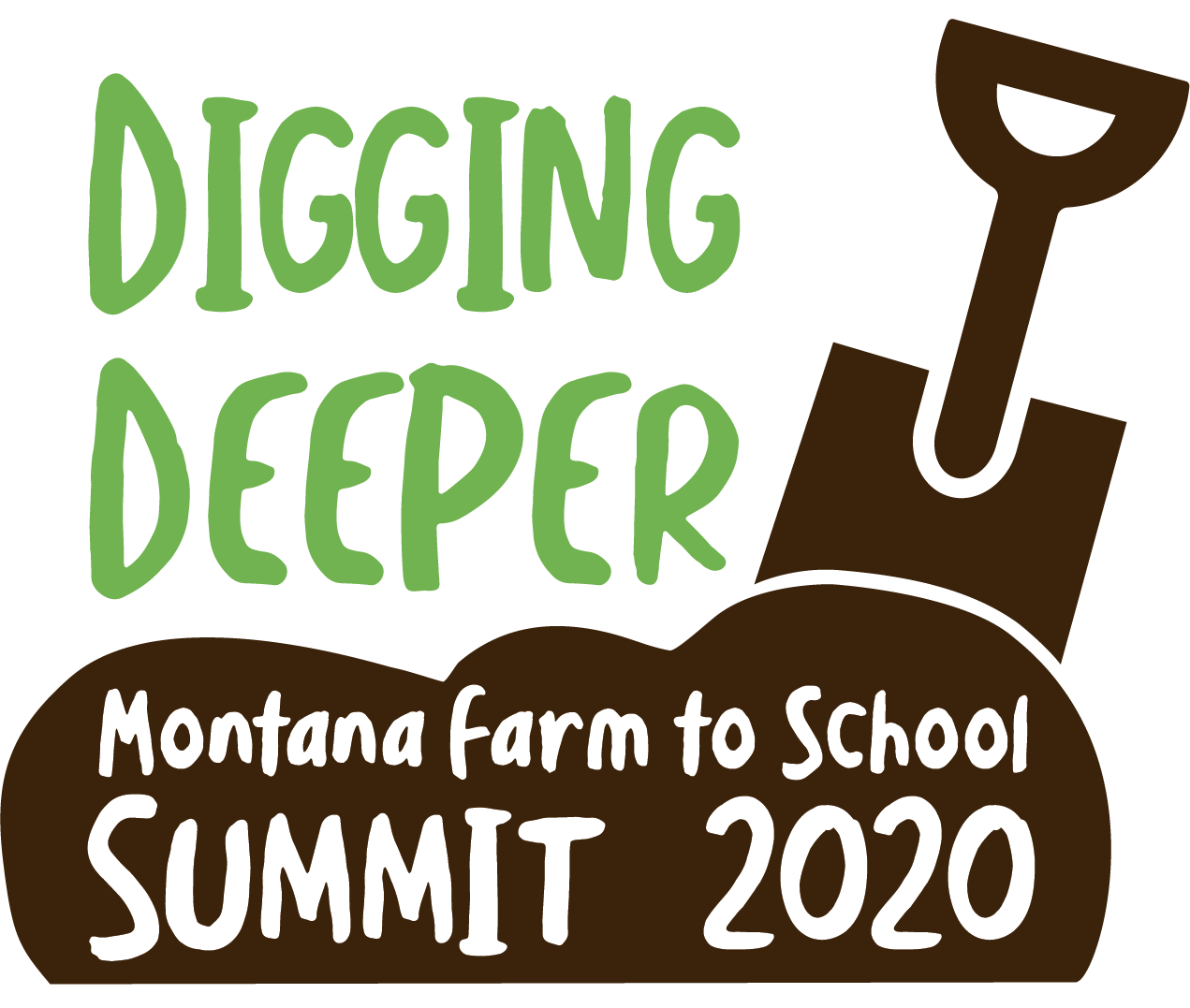 September 23-24, 2020 at the Best Western Great Northern in Helena. Learn and share how schools and programs are practicing farm to school initiatives across Montana. Dig deeper into the core elements of farm to school, which includes serving local foods, school gardens, nutrition, agriculture, and food education. Workshops, experiential learning, and networking opportunities will provide inspiration, ideas, and resources for all people interested in farm to school. Visit the Farm to School Summit page for more information.
Montana Farm to School Regional Showcases
This spring, two Montana Farm to School Regional Showcases provide opportunities for anyone interested in the program to see how sites around the state successfully implement farm to school. Attendees will discover how the schools' teams implement farm to school in the cafeteria, classroom, and community, and be equipped with the information and resources to start or grow farm to school in their community. Those in attendance will also get the inside scoop on how stakeholders work together successfully, and specific examples will prove to be beneficial to anyone wanting to grow the movement in their community. Lunch is provided.
Two showcases will be held this spring:
March 18 from 9am-2pm in Fairview, MT - Postponed
May 6 in Hardin, MT -

Postponed
Event Updates: Given current health concerns and uncertainty around coronavirus, we have decided to postpone the Montana Farm to School Showcases to be held in Fairview, MT on March 18 and in Hardin on May 6. We thank you for your understanding. For those currently registered, we will inform you when a new date has been determined and provide you an opportunity to remain registered or release your spot. We will close registration for the showcases until we have selected a new date.
Archived Training & Webinars
USDA hosts farm to school webinar series on a regular basis. Check out the current webinar series or recorded versions online.