Upcoming Training & Events
Don't miss out on the latest news and upcoming Montana farm to school events by subscribing to the Montana Farm to School mailing list!

Montana Farm to School Regional Workshops & Tours
Learn how farm to school is taking root in communities across Montana through school gardens, nutrition and agriculture education, and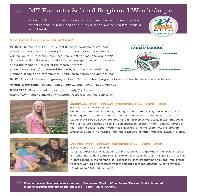 serving local foods in school meals!
WHAT: The Montana Farm to School Regional Workshops showcase Montana schools that are making farm to school happen! Each event will include farm to school resources, tours, networking, and roundtable discussion and goal setting to help all attendees get involved. Also learn about the Montana Harvest of the Month program and how it is benefitting Montana schools and communities. Come learn, share, and get inspired!
WHO: Anyone interested in growing a vibrant farm to school programs from the farm to the school and beyond!
WHEN & WHERE: Hinsdale – September 22, Plevna – September 29
REGISTER: Space is limited, so register (for free) with the form below.
CHOOSE FROM TWO WORKSHOPS:
Hinsdale, MT – Friday, September 22 – 9am – 3pm
Hinsdale School, 600 Montana St, Hinsdale, MT
Come explore Hinsdale School's garden, greenhouse, root cellar, and kitchen that all work together to provide a vibrant farm to school experience for students and staff. Students at Hinsdale School are growing food for their school's tasty meals! This event will also feature a hands-on cooking demonstration for using more Montana Harvest of the Month and local foods in your meals at school or home. Learn how this program started and where it is headed under the leadership of Patti Armbrister. Lunch provided.
Plevna, MT – Friday, September 29 – 9am – 3pm
Plevna School, 327 N. Main Street, Plevna, MT
Purple potatoes? See what students at Plevna School are growing in their school garden and what they bring into their school kitchen. Plevna School staff will share their journey in participating in the Montana Harvest of the Month program and how they make farm to school work as a team effort from the classroom to the cafeteria. Lunch provided.
For more information contact Aubree Roth, Montana Team Nutrition at aubree.roth@montana.edu or (406) 994-5996.
Montana Food Show – October 10 – Bozeman
Looking for local food? Come to the first annual Montana Food Show! Over 50 Montana fresh produce, meat, food, and spirit companies will be showcasing their products at the Best Western GranTree in Bozeman on Tuesday October, 10, 2017. Food purchasers from schools, restaurants, hospitals, grocery stores, and other organizations are welcome from 10am-4pm and general public from 4-7pm. Buyers can register for free and learn more at www.foodshow.mt.gov.
Montana Crunch Time – October 24, 2pm – Statewide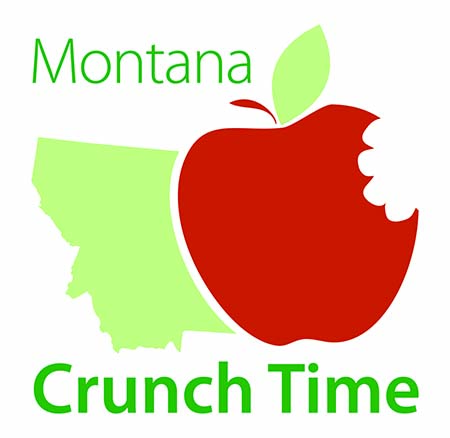 Mark your calendar and find your apples because Montana Crunch Time is coming! Celebrate National Food Day and Farm to School Month with fellow Montanans by crunching into locally and regionally grown apples on Tuesday,October 24, 2017 at 2pm. Register your crunch event and download resources online.
Archived Training & Webinars
`