Proctoring for Online Courses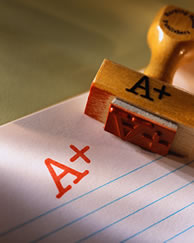 Some online courses at MSU will require proctored exams. Some of these exams may be taken online and some may have to be taken via paper and pencil. Check your course syllabus or with your instructor to find out if any of your exams need to be proctored.
Who can be a proctor?
Superintendent, Principal, full-time Teacher, Librarian, or Guidance Counselor of Educational Service Region, School, or District, either Public or Parochial
Head Librarian of an academic or public library
Dean, Academic Department Head, Professor, Extension or Correspondence Administrator, Registrar, or Official Testing Service of an Accredited University or College
Education Officer (Armed Services Personnel Only)
Established testing center personnel, either commercial or institutional
Corporate Education Director
Human Resources officers
MSU Extension Service agents or adult education centers
For high school students: high school Principal, full-time Teacher, Librarian, or Guidance Counselor
For students living outside the United States: a proctor whose position is equivalent to one of those listed above or an administrative official of a U.S. embassy or consulate
Proctors must be able to read, write, and speak English fluently.
A Proctor cannot be any of the following to the student
A family member
Friend
Supervisor
Direct Report
Co-worker
Church official from the student's church (if applicable)
Coach/trainer unless the student is an athlete at MSU
What do I have to do to have my exams proctored?
Read the MSU Online Proctoring and Exam Administration Policy
Read and print out the MSU Online Student-Proctor Agreement forms
Find a proctor in your area. See above for details on who can be an appropriate proctor or contact MSU Extended University for assistance in locating a proctor.
Make sure the proctor will be available for all exam dates. You must give the Proctor at least 5 business days' notice when scheduling an exam.
You and your proctor must sign the Student-Proctor Agreement form.
Return signed forms (originals) to MSU Extended University within the first two weeks of the course via one of the following means:

Fax: Attn: Nicole Soll, Program Manager (406) 994-6546
Email: scan and email form to distance@montana.edu
Mail: Extended University, Montana State University, 200 Culbertson Hall, Bozeman, MT 59717-2200
Drop off in person: Montana State University, 200 Culbertson Hall, Bozeman, MT 59717-2200

If for any reason you must find a new proctor, you must contact your Instructor as soon as possible before your next exam. You and your new proctor will need to fill out a new Student-Proctor Agreement form.
If you must reschedule one of your exams, please contact MSU Extended University at (406) 994-6683 as soon as possible.
You are responsible for paying any fees associated with having a proctor.
Proctors must be established at the beginning of the semester. Last minute requests for a proctor cannot be accommodated.
In addition to the above responsibilities, online students are expected to follow the MSU student conduct code and are subject to all stipulations of that code.
What happens during a proctored exam?
You will need to show up for your exam appointment on-time and with a valid photo ID.
Your proctor will be given instructions on how to access your exam prior to your exam appointment, and will have specific instructions about the exam (i.e. time allowed, whether you can use a calculator, notes). Your proctor will administer the exam to you in a quiet, distraction-free environment. Your proctor will report any use of unauthorized materials or attempts to cheat to Extended University and your Instructor.
Once you are finished taking the exam,your proctor will deliver the exam to the instructor.
Is there a testing center on the MSU-Bozeman campus?
Yes. Please see Testing Services or call (406) 994-6984.
For Instructors
If you are interested in utilizing proctored exams for your online courses, please contact MSU Extended University at (406) 994-6683 or send an email to distance@montana.edu.