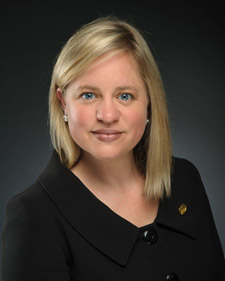 Assistant to the President
Maggie Hayes is the Assistant to the President at Montana State University, working as the scheduler, event coordinator and community liaison for Dr. Waded Cruzado.
Before moving to Bozeman in January 2013, Maggie worked in New York City as an Assistant Vice President at Deutsche Asset Management and in the CFO's office at The Blackstone Group.
Maggie has served in various offices at The White House and U.S. State Department, including First Lady Operations, Presidential Correspondence, and the Office of Protocol. Following this service, she represented the U.S. as an election observer for the 2008 elections in Bangladesh.
Maggie is a Communications Studies graduate from The University of Texas at Austin.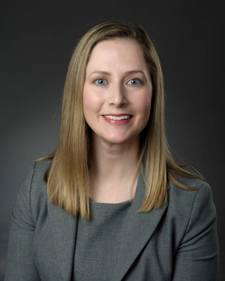 Office Manager
Amber Vestal is the Office Manager in the Office of the President and also supports the Office of Legal Counsel.
Prior to moving to Bozeman in January 2016, Amber lived in Minneapolis, Minnesota and worked in Government Affairs and account management for an oil and gas transportation company. Before that role, she served as the Senior Aide/Director of Scheduling to the Governor of Minnesota and as a State Scheduler in the United States Senate for several years in Washington, D.C.

Amber graduated from the University of North Dakota with a Bachelor of Arts degree in Sociology. She and her husband are thrilled to call Montana home and to be a part of the vibrant community at Montana State University.