History & Past Activities
How the Women's Faculty Caucus began
President Geoffrey Gamble and Provost David Dooley announced the formation of a steering committee to aid the faculty and the university in enhancing the opportunities for career advancement and the success, in teaching, scholarship, service and leadership of women among the faculty. Inaugural committee members were: Susan Capalbo (Director of Special Projects for Enhancing Diversity and Professor of Agricultural Economics), Lisa Graumlich (Executive Director of the Big Sky Institute and Professor of Land Resources and Environmental Sciences), and Cindy Stillwell (Associate Professor of Media and Theatre Arts). Both the President and Provost were delighted that these accomplished faculty were willing to provide leadership toward MSU's goal of establishing the kind of community where all faculty may excel. (11/05)
---
Past Activities:
WFC Fall Networking Luncheon, September 16, 2010, 12:15 to 1:30 pm, SUB Ballroom B
---
Coordinated the ADVANCEnetwork conference on "Cultures of Leadership", May 4-5, 2010, Museum of the Rockies
---
Roundtable on "Women and Service-loads" - April 13, 2010, 2:30-3:30 pm, SUB 211
---
Panel Discussion on "Defining Excellence Panel" - March 30, 2010, 12:15 to 1:15 pm
---
Mentor Award nominations due March 5, 2010
---
Spring Networking Lunch: A Meet and Greet with President Cruzado -- January 21, 2010, 12:00-1:15 pm, SUB 233. (lunch provided)
---
Holiday Mixer and Faculty Artist Showcase and Reception -- December 2, 2009, 4:00 pm, Herrick Hall Lounge (childcare provided)
---
September 2009. First issue of Highlights: Celebrating the whole MSU Women Magazine
---
Networking Luncheon -September 10, 2009, 12:15-1:30 pm, SUB 168: Networking lunch and general meeting of the WFC
---
March 28, 2009 - Marian Wilson Kimber (University of Iowa), The "Suppression" of Fanny Mendelssohn: Rethinking Feminist Biography (co-sponsoring as part of the Mendelssohn seminar)
---
"Fall Mixer/WFC Meeting -- November 19, 2008 -- 4:15 - 5:45 pm, Leigh Lounge (SUB). All women faculty are invited. (Kids are welcome: A "child chaperone" will be available.)
---
Mini-workshop -- February 27, 2008

"Finding Work-Family-Life Balance: Faculty Perspectives" by Christina Campbell, Steve Holmgren, Paula Lutz and Dan Moshavi (co-sponsored by Women's Faculty Caucus and ADVANCEnetwork), 3-5 pm, 108 Plant BioSciences Building.
---
Networking Luncheon - January 29, 2008
The Steering Committee of the Women's Faculty Caucus invite you to a luncheon from 11:30 until 1:00. The luncheon will feature informal socializing and networking. It will also provide an opportunity to discuss, face-to-face, the issues raised in the email discussion about why women drop off the tenure track. We will host table talks to gather data about faculty women's experience at MSU, about mentoring and to provide suggestions for improving conditions in our workplace. The lunch will be in the SUB Room 275. Please RSVP by January 22 tolyost@montana.edu.
---
MSU's Women's Faculty Caucus invites you to an Inaugural Lecture on Women in the Academy
Linda E. Jones, Director of the Picker Engineering Program at Smith College. Thursday, October 11, 2007 - 4:00 pm - Hager Auditorium, Museum of the Rockies.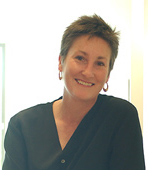 Throughout her career, Linda E. Jones has earned a reputation as an expert in the synthesis, structure, and degradation of structural carbon and carbides used in aerospace and other severe environment applications. Her current laboratory research focuses on high temperature oxidation and degradation, as well as the measurement of environmental effluents produced via manufacturing processes.
Dr. Jones is an extremely engaging and dynamic speaker, and this promises to be an excellent lecture, featuring her perspectives as the Director of Smith's innovative Picker Engineering Program.
---
Celebrating Women's Research at MSU!
The Steering Committee of the Women's Faculty Caucus invites the MSU Community to join us for three evenings of celebrating women's research and creative work. For each event, two faculty members will discuss their work informally for a wide audience.
Wednesday, April 25, 2007, 6-8 pm, Weaver Room, Emerson Cultural Center, 111 South Grand Ave, Bozeman
Valerie Copie is an Associate Professor in the Department of Chemistry and Biochemistry. She will discuss her research on how proteins can adapt to the extreme environment of the hot thermal pools of Yellowstone National Park, and how some participate in cancer progression or in the progression of neurodegenerative diseases such as Alzheimer's.

Christina Z. Anderson is an Assistant Professor in the Department of Media and Theatre Arts inPhotography. She will present her work in experimental photography and will discuss her Love Comic project as an illustration of an alternative process (gum bichromate). This project also illustrates the cultural encoding of the feminine from the 1950s-70s.
Thursday, March 29, 2007, 6-8 pm, Weaver Room, Emerson Cultural Center, 111 South Grand Ave, Bozeman
Dr. Mary Cloninger has been a professor at Montana State University in the Department of Chemistry and Biochemistry since 1999, where she was tenured in 2005. Dr. Cloninger's current research focus involves the use of carbohydrate-functionalized synthetic multivalent frameworks to study multivalent protein-carbohydrate interactions. Protein-carbohydrate interactions are important in a myriad of biological recognition events; one currently studied application in the Cloninger group is the mechanism of cancer cell aggregation.
Clarann Weinert, SC,PhD,RN,FAAN is a Professor at the Montana State University College of Nursing ­and a Sister of Charity of Cincinnati. She has an over 25 year funded program of research on the management of chronic illness which currently includes: use of computers as a means for providing support and health information to isolated rural woman; use of complementary therapy by rural residents in Montana and North Dakota; impact of spirituality on chronic illness; family strategies for caring for Native American elders; spirituality and suicide, and a study of the health status and needs of persons exposed to asbestos from vermiculite ore mined in Libby, MT. Dr. Weinert is widely published in social support, rural health/theory, and chronic illness management. She is involved in research facilitation with faculty and students in Nebraska, Wyoming, Colorado, Mississippi, and Oregon.
Wednesday, February 21, 2007, 6-8 pm, Weaver Room, Emerson Cultural Center, 111 South Grand Ave, Bozeman
Suzanne Christopher is an Associate Professor in the Department of Health and Human Development at MSU. In 1996, she began working with Alma Knows His Gun McCormick and members of the Apsáalooke (Crow Indian) Nation to develop and implement a community-based women's health program, Messengers for Health.
Gesine Janzen is an Assistant Professor of Art and Head of Printmaking at MSU. Her work has been exhibited widely, both nationally and internationally, including a recent show at the International Print Center of New York. Janzen's recent woodcuts include images of hand-built constructions intended for children's play, wooden houses, and farm buildings based on the structures from around her family home.
All events are free and open to the public. The series is sponsored by the Women's Faculty Caucus and the Office of the President. For further information, contact psimpson@montana.edu