Information for the E18 WWAMI Class
Steps to Complete:
1. Application to MSU
You received the link to complete the MSU Non-Degree Graduate Student Application. Please complete this before June 29th.
2. Financial Aid
Fall I
Tuition and Fees*

$4,203.79
WWAMI Lab Fees
$200.00
University of Washington Health Sciences Immunization Program (HSIP)
$128.00
Montana Tuition Surcharge for WWAMI students ($5,224/fall)
$5,224.00

Health Insurance (MSU Insurance)*
*Subject to Change

$1,706.50
Books, Supplies and Equipment (including medical exam instruments)
$1,500.00
Total
$12,962.29
Additional Estimated Expenses
Computer (please fill out this form after computer is purchased)
$1,500.00
Housing and food ($1,555/month for 18 months)
$27,990.00
Spring
Tuition and Fees*

$

4,203.79

WWAMI Lab Fees
$200.00
University of Washington Health Sciences Immunization Program (HSIP)
$128.00
Health Insurance (MSU Insurance)*
*Subject to Change

$1,706.50

Total
$6,238.29
Summer
| | | |
| --- | --- | --- |
| | Tuition and Fees* | $4,036.05 |
| | WWAMI Lab Fees | $100.00 |
| | Total | $4,136.05 |
Fall II
Tuition and Fees*

$4,203.79
WWAMI Lab Fees
$200.00
University of Washington Health Sciences Immunization Program (HSIP)
$128.00
Montana Tuition Surcharge for WWAMI students ($5,224/fall)
$5,224.00
Health Insurance (MSU Insurance)*
*Subject to Change
$1,706.50
Total
$11,462.29

Estimated Total for the entire Foundations Phase
(This does not include a Computer or Room & Board)

$34,798.92
For financial dates and deadlines, check out the UW Financial Timeline.
Questions? Contact Diane Noecker, Financial Aid, T-557 HSB, Box 357430 University of Washington School of Medicine Seattle, WA 98195 (206) 685-2520 dnoecker@u.washington.edu
3. Fee Payment
We will register you for your classes on or shortly after August 1, 2018. You will not receive a bill in the mail. Bill Confirmation (Fee Payment) is due August 31 by 4:00 p.m. with the Student Accounts Office by Mail (Box 172480), or via the web www.montana.edu/myinfo under "MyInfo" and select "Electronic Billing and Payment", or pay by credit card/e-check. If you have questions E-mail studentaccounts@montana.edu.
The cashier's office is located in University Business Services
Montana Hall 102
Montana State University
Bozeman, MT 59717
(406) 994-5727
4. Immunizations
Montana law requires that students be immunized against certain preventable diseases before they are allowed to register. The Health History Form that we sent you lists the MSU immunization requirements. You should have a health care provider document any immunizations that you have had, administer any immunizations that you need and sign the Health History form. You will also need to start your 2 step PPD no later than June 15, 2018.
Return your Immunization Summary Form from CastleBranch to the WWAMI Program office at wwami@montana.edu.
6. Housing
Most students live off campus in housing that they find through apartmentlist.com, newspaper ads, craigslist, or referrals.
If you are interested in on campus housing, you should apply as early as possible. Only graduate or family on-campus housing is suitable for WWAMI students. Contact the Family and Graduate Housing Program at: http://www.montana.edu/fgh/application.php to download an application. For other housing options contact the WWAMI office.
7. Immersion/Orientation
All incoming students at all WWAMI sites are​
required
to be at their sites and ready to attend Clinical Immersion & Orientation. Immersion will prepare students for the Foundations Phase of the curriculum by focusing on clinical skills practice. Throughout Clinical Immersion, incoming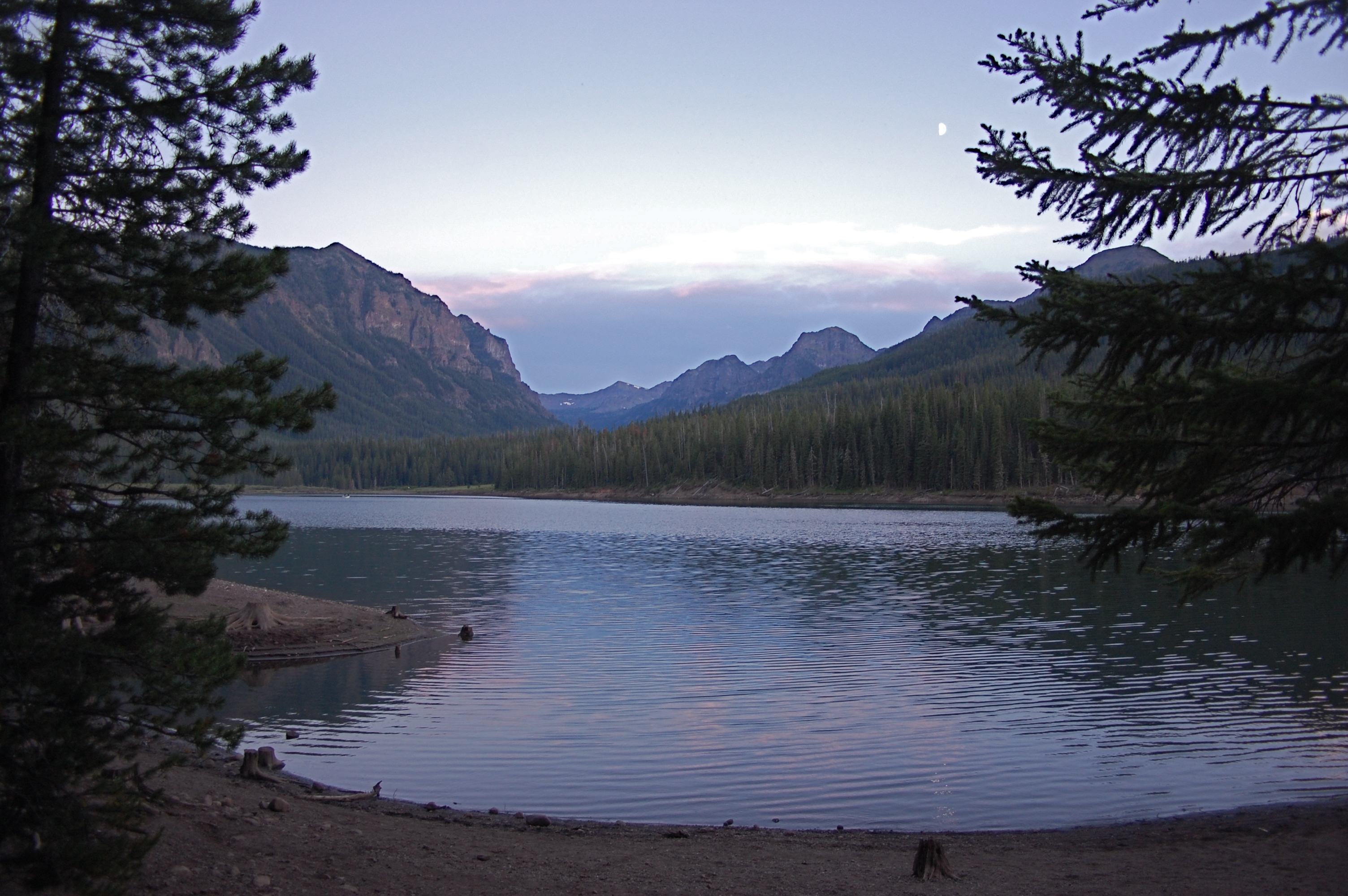 students will also participate in Orientation sessions aimed to familiarize students with the School of Medicine.
Montana's Immersion will begin Monday, August 13th and will continue through Friday, August 31st. Our White Coat Ceremony will take place on August 31st in the Strand Union Building, Ballroom A, on the MSU campus. We welcome all family, friends, and loved ones to take part in the ceremony so please plan travel accordingly. The first block, MCBD, will begin after the Labor day Holiday weekend on Tuesday, September 4th.
8. Buying Books & Equipment
Students need to have a laptop, or tablet, computer for use in class and for taking exams. The cost of a computer is not included in your budget until you purchase it and send the receipt to Diane Noecker, Financial Aid Director.
Most textbooks are available in online format free of charge from UW. Check for information and links on the appropriate Canvas page for each upcoming block.
9. Primary Care Practicum (PCP)
The Primary Care Practicum is a longitudinal clinical experience which matches students with preceptors in family medicine, internal medicine, OB/GYN, or pediatrics for the duration of Foundations of Clinical Medicine. Students will complete structured observations of clinicians and allied health professionals, evaluate patients and give oral case presentations in clinic, and to apply their nascent history taking and physical examination skills in a relevant clinical context. Students will participate in clinic every other Tuesday starting December 2018 in the Foundations Phase.
10. Your Current Address / E-mail Address
Please let us know where we can send important information to and where you can be reached during the summer. We will also need your UW e-mail address as soon as you receive it.
If you have questions please call us (406) 994-4411, or send an e-mail to: wwami@montana.edu.
Please make sure the WWAMI office has your current address at all times, so please feel free to update occasionally.
11. Blood/Body Fluid Exposure
​Time matters! Proceed swiftly with the following:
Remove all soiled clothing.
Wash needlesticks and cuts with soap and water (15 mins). Flush splashes to the nose, mouth, or skin with water (15 mins). Irrigate eyes with clean water, saline, or sterile irrigants (15 mins).
Write down the following information on "source" patient:
Name, hospital or clinic number, date of birth, & patient location
Notify a supervising staff member that you need to report to employee health (or, after hours, report to a local Emergency Department)
Report to Employee Health/Emergency Department as a blood/body fluid exposure for:

Risk assessment of exposure
Baseline laboratory work on you
Employee Health evaluation of "source" patient​​​
Institution of post-exposure prophylaxis (PEP), if appropriate

Link to BBP exposure lab testing and HSIP payment information: All costs related to BBP exposures should be billed to your personal insurance first. Itemized bills (showing amounts not covered ) should be sent to HSIP with your request for payment within 60 days. For questions about coverage, please contact HSIP by email at myshots@uw.edu or VM 206-616-9074.
If you have unanswered questions after a BBP exposure/needlestick, contact​
Office of Student Affairs: 206-543-5560 (8am-5pm PST)
If after hours: 206-906-8996. Identify yourself as a SoM student (or provider) with a blood-borne exposure, and request to speak with the "Campus Health Physician"
For further information​
CDC Emergency Needlestic​​k Information​
12. Useful Links
General:
Curriculum Related:
Policies:
Helpful resources: