Mountains & Minds: Learners and Leaders
Stewardship
As a public institution, MSU recognizes and honors its obligation to the many constituents who invest their time, financial resources, energy and support. MSU deeply values the public trust granted to it and is committed to continued good stewardship of its resources.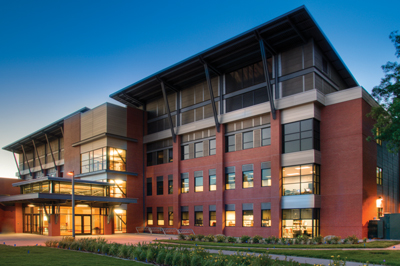 Goal:
As steward of a land-grant institution, MSU will responsibly manage its human, physical, economic and environmental resources in an open and sustainable manner.
MSU's success rests squarely on the dedicated people who have efficiently transformed the investment of the students and their families, taxpayers, donors, and grantors into academic and support programs of the highest quality. Continued wise stewardship is crucial to retain and recruit excellent people, maintain and improve physical infrastructure, continue to effectively raise and efficiently invest funds, and minimize our impact on the Last Best Place.
MSU has efficiently and effectively stewarded its human, physical, financial, and environmental resources for many years. Moving forward requires appropriate investments coupled with careful management in each of those areas to maintain quality and make progress toward the learning, discovery, engagement, integration and access goals in this plan.
Evidence:
MSU is always striving for resource efficiency and operational transparency.
Montana State University had its accreditation officially reaffirmed by the Northwest Commission on Colleges and Universities, whose team commended the university for its efforts at strategic planning and keeping students in school through graduation.

MSU adds tremendous value to the state through its efficient use of resources and investments. An economic impact study conducted by the Bureau of Business Economic Research at the University of Montana revealed that the Bozeman campus returns $2.60 in tax revenue for every $1 invested.
Current investments in energy efficiency renovations for auxiliary buildings will provide annual savings of $370,000 in utility costs for the 2 million sq. ft. of residence halls, student services buildings, athletic facilities, and other auxiliary buildings on campus.
The student-run university recycling program started as a pilot project in the fall of 2008 and has more than doubled in size from 2009 to 2011. The program currently diverts approximately nine percent of campus waste from ending up in the landfill.
MSU has extended the useful life of many campus buildings by investing in accessibility enhancements for the disabled, classroom renovations, and energy efficiency improvements.
Launched in 2012, the OpenMSU initiative is a comprehensive process to understand and improve the internal operations, business practices, and employee morale of our campus service provider organizations.