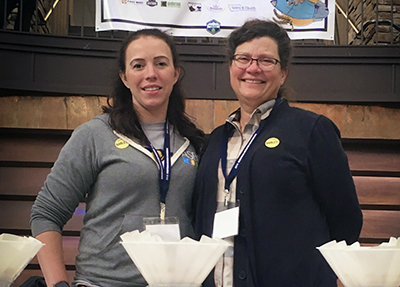 ---
2020 Virtual Field Days!
All Field Day videos can now be accessed through our resource center video library!
MSU Info about the 2020 Virtual Field Days and Links to all Field Day Videos
MSU Barley Breeding Program videos
---
Join us for upcoming events!!

Apr

22-24

Women's International Beer Summit, virtual

Hannah Turner and Jesse Bussard, ED of the Craft Maltsters Guild, to discuss Craft Malt

May 2-5

Craft Brewers Conference, Minneapolis, MN

Jamie Sherman and Hannah Turner to discuss flavor and terroir at CBC on May 3rd.

May 14
May 15

Jamie Sherman to speak on Montana Ag Live

Jamie will by joined by Jen Obrien from Montana Craft Malt to discuss barley and Malt in Montana!

May

16-19

Advanced Course in Craft Malting, SIU - Carbondale, IL

Four day, interactive course offered by the Craft Maltsters Guild and co-taught by Hannah Turner and Hugh Alexander

June 22

June 23

July

7

July 12

July 14

July 19

July 28

Aug 6

Aug 14-16
2022 Brewers Summit - ASBC & Master Brewers, Providence, RI

Sep

18-19

Malt For Brewers Course, UC Davis

Two day, interactive course offered by the Craft Maltsters Guild and taught by Hannah Turner. This educational program will prepare brewers for success when considering their malt.

Sep

22-24

National Barley Researchers Workshop, UC Davis

Sept 29-30

MT Brewers Association Conference, Missoula MT

Oct 1

MBA Fall Rendezvous, Missoula MT
Funding Provided By:





Follow us on social channels!