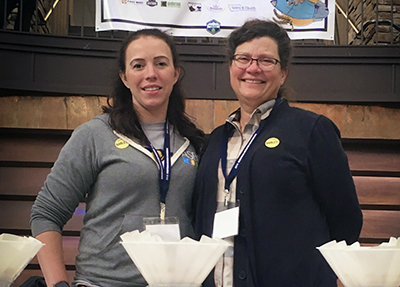 ---
2020 Virtual Field Days!
All Field Day videos can now be accessed through our resource center video library!
MSU Info about the 2020 Virtual Field Days and Links to all Field Day Videos
MSU Barley Breeding Program videos
---
Join us for upcoming events!!

Jan 22,

12pm

New Ventures Brewing, Bozeman MT

Hot Steep Demo - join us for this public event presented by Lab Director Hannah Turner!

Feb 2,

6pm

New Ventures Brewing, Bozeman MT

How to Brew All Grain - Educational Series: Hops & Malt presented by Jake Tesell of Crooked Yard Hops, and Lab Director Hannah Turner. Public Event.

Feb 14-17

Advanced Course in Craft Malting, Portland ME

A Craft Maltster's Guild Educational Course, co-taught by Lab Director Hannah Turner and international malt Expert Hugh Alexander.

Feb 17-20
Mar 11-13

Montana Pink Boots Winter Workshop, Kalispell, MT

Kicking off with a brew day at Bias Brewing, this full weekend will offer educational talks from hop and malt suppliers, HR experts, sales representatives, merchandise managers, and more!

May 2-5
Craft Brewers Conference, Minneapolis, MN
Aug 14-16
2022 Brewers Summit - ASBC & Master Brewers, Providence, RI

Sep

22-24

National Barley Researchers Workshop, UC Davis
Funding Provided By:





Follow us on social channels!