Undergraduate Research Opportunities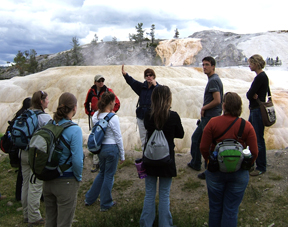 Student participate in a summer research program.
Participate in scientific discovery
All of our students participate in scientific discovery through research-based courses, labs, summer research programs, internships and/or employment. A variety of research opportunities abound for students in Cell Biology & Neuroscience including courses such as BIOL 490: Undergraduate Research and BIOL 492: Individual Problems, summer research programs, internships and employment including work-study appointments. Faculty in the Cell Biology & Neuroscience welcome inquiries from students regarding research opportunities in their labs. Students generally work on projects for credit, although research stipends are available via the Undergraduate Scholars (USP) Program.
Explore your options, gain experience and excel
Undergraduate research opportunities are available through a variety of programs across campus and around the world. Several programs available on campus include:
Excellence in research
Research in CBN uncovers new knowledge and develops innovative technologies in several key areas of cell biology and neuroscience. Our labs cultivate a new generation of biologists equipped to pioneer advanced experimental and computational approaches to investigate complex biological systems. One of the many advantages to being at a top-tier research institution is the opportunity for students to participate in ground breaking research.
Undergraduate researchers in our program have attended scientific meetings and have even achieved authorship on papers published in scholarly journals. Such experiences are useful for both an appreciation of the research effort required in graduate school and for gaining experience in technical methods for a technical position. Students have the opportunity to earn valuable experience, build credentials and develop marketable skills while working with their faculty mentors.
Our program is committed to fostering communication between scientists, students and the community. Interdisciplinary research provides exciting opportunities for our students in diverse settings. CBN faculty have collaborative partners in Montana including faculty in the Departments of Physics, Chemistry and Biochemistry, Mechanical and Industrial Engineering, Math, and Psychology at MSU as well as The University of Montana. The faculty of the McLaughlin Research Institute for Biomedical Sciences all have joint appoints in our program, and there are a number of vibrant collaborations with local biotechnology companies.