To explore all degrees offered at MSU, visit the Programs and Degrees portal.
Undergraduate Degrees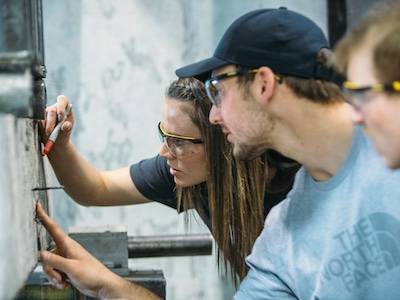 Civil Engineering
A versatile and practical degree focused on the fundamentals of structures, materials and fluids. Civil engineers design buildings, roads, water systems, and other facilities, and are increasingly involved in protecting and restoring the natural environment. Our graduates enjoy extensive employment opportunities in Montana, the region and beyond.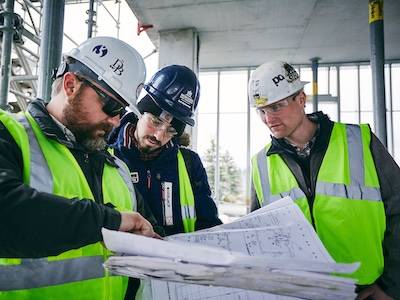 Construction Engineering Technology
A technically rigorous and production-oriented program that prepares graduates to enter and advance to leadership positions in the construction industry. Faculty with industry experience instruct students in surveying, estimating, scheduling, quality control, safety, testing, and field analysis. These graduates are highly sought-after by constracting companies.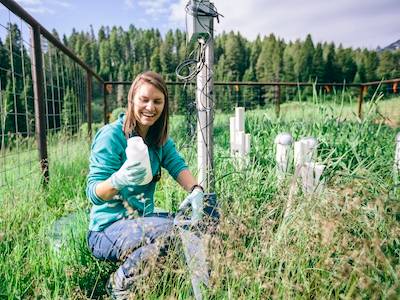 Environmental Engineering
Merges engineering, biology and chemistry in to prepare students to tackle today's complex environmental challenges. Environmental engineers are involved in supplying clean drinking water, renewing urban infrastructure, sequestering carbon and more. MSU's program has a strong emphasis on project learning that simulates the work in the field.
Relevant Minors
Graduate Programs
We offer the following graduate degrees:
Master of Engineering in Civil Engineering
Master of Engineering in Environmental Engineering
Master of Science in Civil Engineering
Master of Science in Environmental Engineering
Ph.D. in Engineering - Civil option
Ph.D. in Engineering - Applied Mechanics option
Ph.D. in Engineering - Environmental option