Executive Board
Kathy Kasic
Center for the Communication of Science Director
Filmmaker & Assistant Teaching Professor
Montana State University
Keith Kothman
Director, School of Music
Montana State University
Rob Maher
Professor and Department Head of Electrical & Computer Engineering
Affiliate Professor of Music Technology, School of Music
Montana State University
Sara Mast
Professor of Art
Montana State University
Meta Newhouse
Founding Director, DSEL
Design Sandbox for Engaged Learning
School of Art
Associate Professor in Graphic Design
Montana State University
Tom Watson
Associate Professor of Theatre
Montana State University
Shannon D. Willoughby
Assistant Professor of Physics
Montana State University
Dennis Aig
Professor of Film
Montana State University
Jessica Jellison
Architect & Instructor
School of Architecture
Montana State University
Gianna Savoie
Assistant Teaching Professor
Science and Natural History Filmmaking
Montana State University
Vaughan Judge
Director, School of Art
Montana State University
Advisory Board Members
Sarah Goforth
Chief Communications Officer
National Museum of Natural History
Smithsonian Institution
Washington, DC
John Priscu
Regents Professor
Department of Land Resources and Environmental Sciences
Montana State University
Bozeman, MT
Melinda Levin
Professor of Documentary Production and Studies
Coordinator - Communication, Media and Performance Division,
College of Arts and Sciences
Director - Master of Fine Arts Program - Documentary Production and Studies
University of North Texas
Denton, TX
Ben Poulter
Research Scientist
NASA Goddard Space Flight Center
Greenbelt, MD
Jefferson Beck
Earth Science Video Producer / Communications Group Manager
NASA Goddard Space Flight Center / USRA
Greenbelt, MD
Ingo Schlupp
Presidential Professor of Biology / Associate Dean for Research
College of Arts and Sciences
The University of Oklahoma
Norman, OK
Janan Jayawickramarajah
Associate Professor in Organic Chemistry
Department of Chemistry
Tulane University
New Orleans, LA

Meet Our Staff
Kathy Kasic
Founding Director
Kathy Kasic is a documentary film artist, scientist and lecturer in the School of Film and Photography at Montana State University. As a filmmaker, Kasic has worked on over 40 productions, many of which have aired on National Geographic, BBC, PBS, Discovery Channel and NPR, exhibited at art galleries and screened at numerous film festivals across the world. Prior to becoming a filmmaker, Kasic was an internationally published biologist and studied the evolution and communication of a group of frog species found in the Amazon.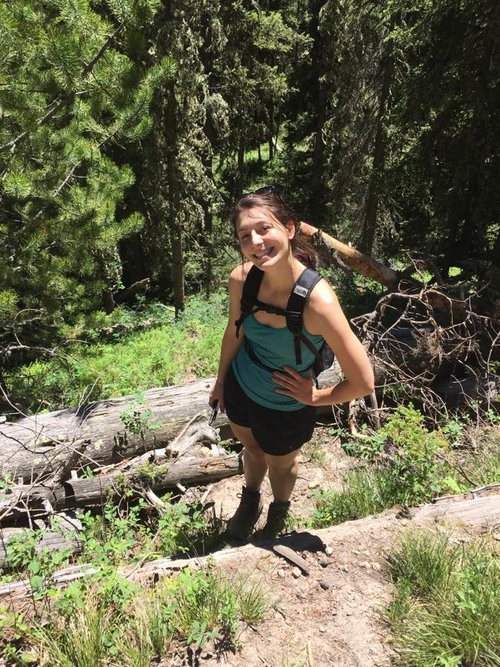 Colleen Harvey
Graduate Research Assistant
Colleen Harvey graduated from Purdue University's Film and Video Studies and Natural Resources and Environmental Science program in 2015. She is currently a MFA student at Montana State University in the Science and Natural History Filmmaking program. She is passionate about telling meaningful stories in a creative and quirky fashion. Her films focus on environmental concerns, specifically how humans relate to to the natural world.