Summer courses are an excellent opportunity for students to get out of the classroom and gain hands-on experience, valuable knowledge, and lasting connections in the field. These courses offer a combination of classroom or online instruction with field trips designed to take advantage of southwest Montana's natural learning environment. Courses occur during the months of May, June, and July as part of the summer session at Montana State University. Please contact a specific department for more information about courses listed below.
Ecology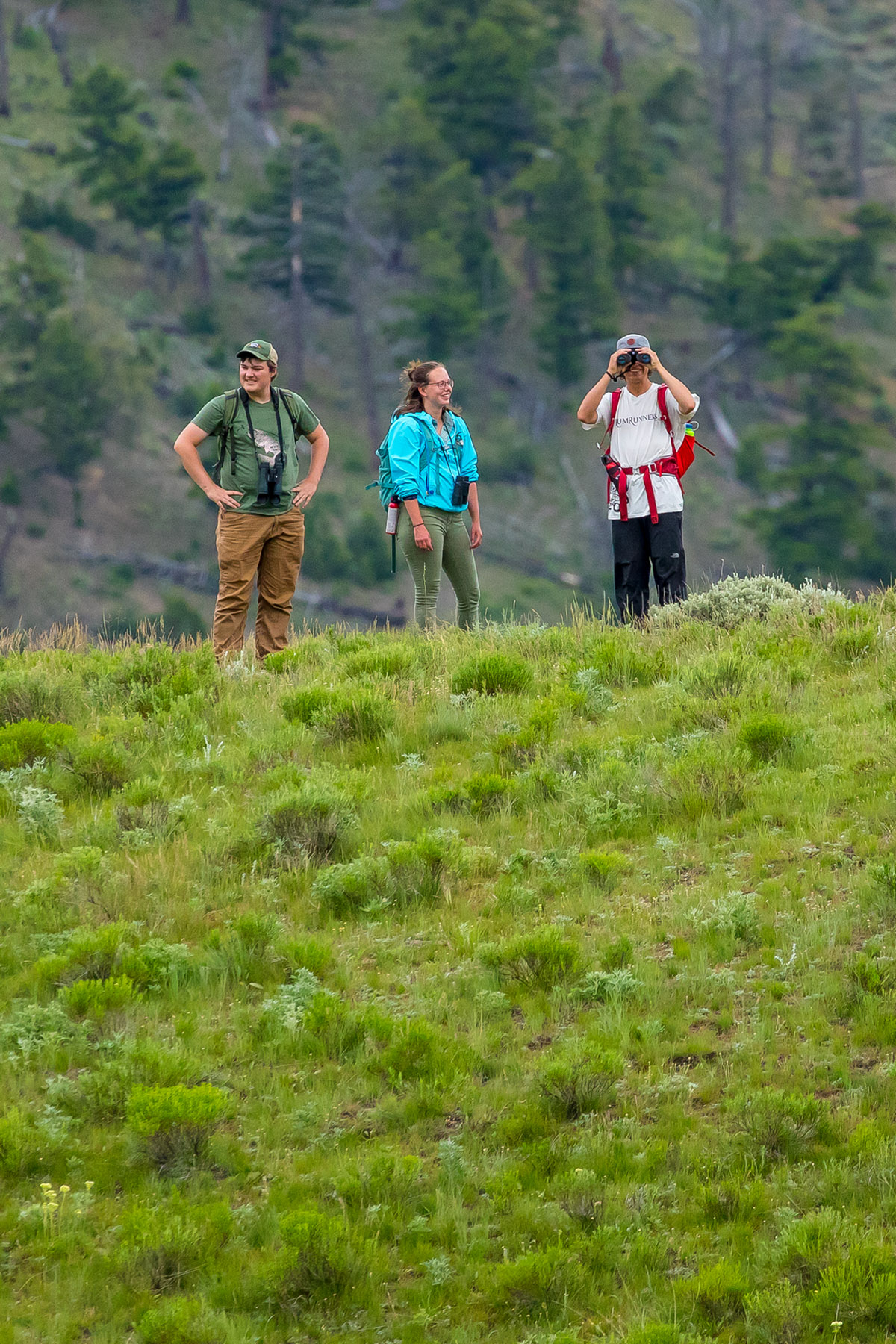 BIOE 416 - Alpine Ecology
BIOE 416 is a 3 credit course focusing on the ecological characteristics of alpine areas. For Summer 2020 self-guided outdoor field assignments, and optional day trips if possible are designed to confirm and reinforce the material presented in class. Prerequisites for Alpine Ecology include Junior standing and BIOB 170IN.
BIOE 420 - Field Ornithology
BIOE 420 is a 3 credit course is designed to cover field and lab identification, habitat affinities, conservation implications, and life histories of birds of the Northern Rockies. Requires independent birding field trips for Summer 2020. Prequisites for Field Ornithology include Junior standing and either BIOB 100IN or BIOB 170IN.
BIOE 421 - Yellowstone Wildlife Ecology
Join the Yellowstone Wildlife Ecology course for an exciting opportunity to learn about the fascinating ecology of Yellowstone National Park and discuss the conservation challenges within the Greater Yellowstone Ecosystem. Students will have the change the engage with professional biologists and stakeholders, thereby solidifying their understanding of the ecosystem's ecology and interpreting the consequences of management alternatives in the area.
Major topics will range from large carnivore conservation and management to lake trout suppression in Yellowstone Lake, and much more. The course is 4 weeks long, and for Summer 2020, self-guided outdoor field assignments, and optional day trips if possible will enhance the learning opportunity and provide a unique experience outside of the classroom. The goal of the course is to be hands on and engaging by emphasizing a field component and interactions with park biologist and stakeholders that have dedicated their careers to the Greater Yellowstone Ecosystem.
BIOE 421 is 3 upper division credits, and is open to teachers, informal educators, land managers and other professionals as well as enrolled MSU students (juniors and seniors who have taken BIOB 100IN or BIOB 170IN and BIOE 370 or by consent).
Earth Sciences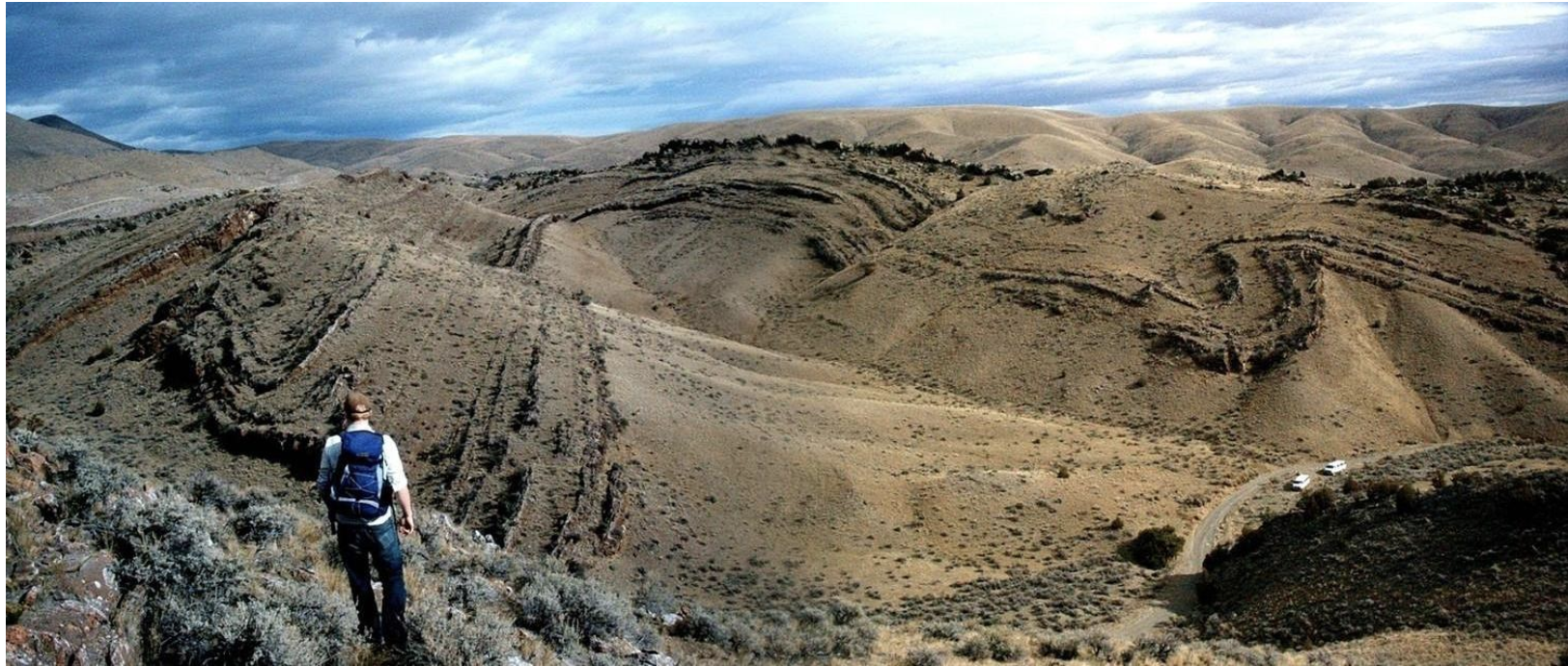 GEO 429R - Field Geology
The MSU Summer Geology Field Camp is a rigorous 4-week summer field course focused on field mapping and data collection in a wide range of geologic settings. The course emphasizes time-tested methods and also includes an introduction to cutting-edge electronic mapping & data collection. Students will master geologic map-making and professional report preparation through intensive problem-based exercises. GEO 429R is a project-based research course and fulfills requirements for an upper division capstone field course in geologic mapping and field techniques.
GEO 429R is a junior/senior level 3-credit field course. Students must have successfully completed the following prerequisite courses prior to the start of field camp: GEO 211, GEO 309, GEO 315, and GEO 428 (or equivalent courses). Non-MSU students are also welcome to apply for field camp. The number of external applicants admitted to field camp will vary year-to-year based on the number of internal applicants.
Land Resources and Environmental Sciences
LRES 510 - Biodiversity Survey Methods
LRES 510 is a 3-credit course that addresses biodiversity survey and monitoring designs, sampling methods, and data evaluation techniques are introduced. The emphasis of this course is on plants but other taxa are addressed for agricultural, rehabilitation, and wildland systems. One week of fieldwork is required prior to the semester; course completion is the third week of October.
LRES 539 - Ecological Restoration and Management
LRES 539 is a 3-credit class that combines readings, field measurements and site visits to examine scientific, legal and management components that define the practice of restoration. Fundamentals are based on foundational science and practical elements that affect the implementation of restoration projects.
LRES 562 - Land Rehabilitation Field Problems
LRES 562 is a 2-credit course covering on-site review of land rehabilitation problems, solutions, and methodologies, with an extended field trip to numerous drastically disturbed sites across the Northern Plains. Participation by industry, regulatory agency staff, and rehabilitation professionals will occur at most sites.
LRES 569 - Ecology of Invasive Plants in the Greater Yellowstone Ecosystem
LRES 569 is a 2-credit, five day course that includes three days in the field making measurements on exotic invasive plants at a range of sites from the Gallatin Valley to the Gallatin National Forest and two days analyzing the data and using simulation models to explore plant invasiveness. The focus of this course is to directly involve students with testing methodology for monitoring the invasive potential of several exotic species in otherwise pristine mountain environments.
Sustainable Food and Bioenergy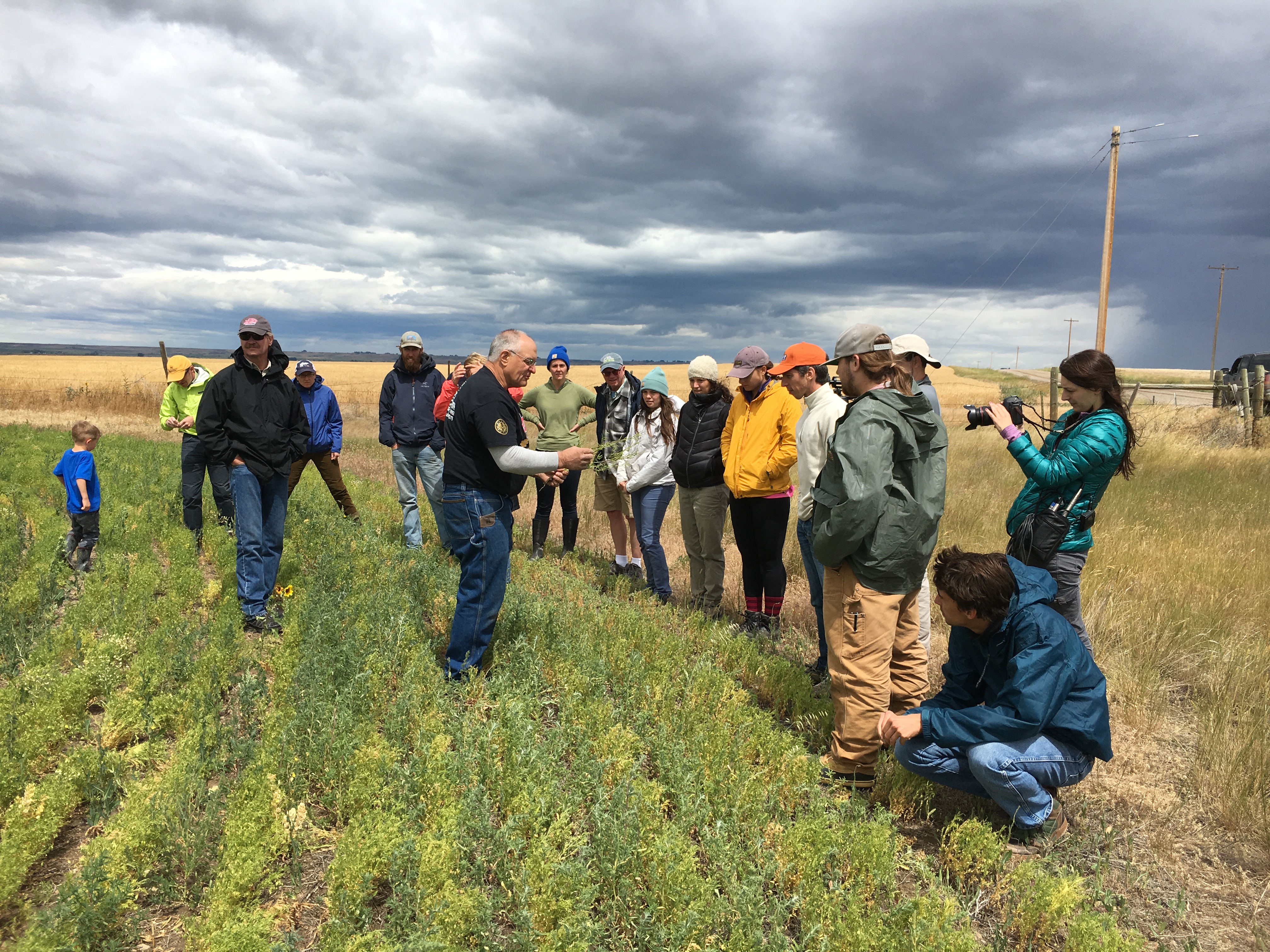 SFBS 346 - Sustainable Food and Bioenergy Systems Summer Field Course
SFBS 346 is a 1-credit field trip course that compares and contrasts large-scale agricultural operations across Montana. Students will gain an appreciation of the choices, opportunities, and challenges facing conventional, diversified, and organic producers. Students will have the opportunity to practice interdisciplinary and systems level thinking as part of this course. Prerequisites for SFBS 346 include SFBS 146 or 296, or consent of instructor, as well a corequisite of SFBS 296.