Estate Planning Publications
The following estate planning publications were created at Montana State University by Marsha A. Goetting (Extension Family Economics Specialist).
The MontGuides have been reviewed by professionals from the appropriate organizations: Business, Estates, Trusts, Tax, and Real Property Law Section (State Bar of Montana); Montana Society of Certified Public Accountants, Office of Consumer Protection, and Alexander Blewett III School of Law, University of Montana.
How to Order
Estate Planning Publications can be ordered four different ways:
Download publications FREE of charge by clicking on the title of the publication.
Pick up publications at your local county Extension office

FREE

of charge.
Order from MSU Extension Distribution Center by clicking Order Online after the title of publication.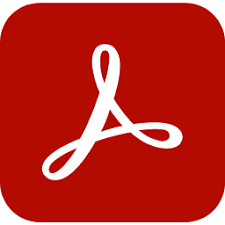 To Download Adobe Reader software, click here...
---
Accessing a Deceased Person's Financial Accounts. (MT200301HR) (2017)

(

PDF Version

) (

HTML Version-ADA Accessible

)

[Order Online]
Describes how heirs of a deceased person can access his/her financial accounts, depending on whether the accounts were owned jointly with other individuals, had payable-on-death or transfer-on-death designations, or had no designated beneficiary.



Affidavit for Collection of Personal Property Form (PDF) Revised March 2020



Annuities. (MT199213HR) (2018)

(

PDF Version

) (

HTML Version-ADA Accessible

)

[Order Online]
Outlines how to shop for and choose an annuity and how one can help individuals achieve retirement and estate planning goals.


Beneficiary Deeds in Montana. Beneficiary Deeds has been replaced by Transfer on Death Deeds effective October 1, 2019. If you filed a beneficiary deed prior to October 1, 2019 the document is still legal. You do not need to replace your beneficiary deed with a transfer on death deed. See Transfer on Death Deed.


Montana Body Donation Program: A Potential Component of an Estate Plan. (MT201804HR) (2018)

(

PDF Version

) (

HTML Version-ADA Accessible

)

[Order Online]
Some Montanans are motivated to make a body donation by the desire to make a contribution to medical education. Others donate because they want to recognize the value and importance of using bodies for education of present and future health professionals.


Montana Common Law Marriage & Estate Planning (MT201408HR) (2019)

(

PDF Version

) (

HTML Version-ADA Accessible) [Order Online]
Explores Montana common law marriages from an estate planning perspective. Topics include: The definition of common law marriage, what establishes a common law marriage, what documentation is necessary for a common law marriage, and what amount the surviving spouse of a common law marriage inherits.



Affidavit of Common Law Marriage Form (PDF) Montana Judical Branch



Cremation. (MT200201HR) (2018)

(

PDF Version

) (

HTML Version-ADA Accessible) [Order Online]
Explores personal and family concerns, state and federal regulations, and costs of cremation in Montana.


Custodial Accounts for Children Under Age 21 (See MontGuide "Montana Uniform Transfers to Minors Act (UTMA)"


Designating Beneficiaries through Contractual Arrangements. (MT199901HR) (2019)

(

PDF Version

) (

HTML Version-ADA Accessible) [Order Online] Focuses on transferring assets through contractual arrangements, such as those commonly found with insurance policies, individual retirement accounts and employee benefit plans.


Dying Without a Will in Montana: Who Receives Your Property? (MT198908HR) (2019)

(

PDF Version

) (

HTML Version-ADA Accessible) [Order Online] Includes legal terms and detailed examples of possible scenarios for distribution of property should a person die before writing a will in Montana.


Dying Without a Will in Montana Interactive Website
Who receives your property if you pass away without a written will? Use this website to discover how your property will be distributed under Montana law if you are a Montana resident and if you pass away without a written will (as do 7 out of 10 Americans).


Estate Planning for Families with Minor and/or Children with Special Needs. (MT199117HR) (2020)

(

PDF Version

) (

HTML Version-ADA Accessible) [Order Online]
Explains how to provide for children's physical and financial care in case of parents' death. Includes special instructions concerning special needs children and stepchildren.



Acknowledgement of Fiduciary Relationship and Obligations Personal Representative, Guardian, or Conservator Form (PDF)



Estate Planning in Montana: Getting Started. (MT199508HR) (2017)

(

PDF Version

) (

HTML Version-ADA Accessible) [Order Online]
Explains how--and why---to arrange for the future distribution of your property in Montana.


Estate Planning: The Basics (EB0144) ($10.00). (2020) [Order Online]
Packet includes 18 guides to estate planning issues to help readers understand and use the information in planning for their own estate distribution. Also additional topics of interest may be ordered without charge.


Estate Planning Tools for Owners of Pets & Companion Animals or Service Animals. (MT201405HR) (2019)

(

PDF Version

) (

HTML Version-ADA Accessible) [Order Online]
Outlines legal options for owners who plan to name a caregiver for their companion animals, service animals and/or pets in case of the owner's death or incapacitation.



Information about Companion or Service Animals and/or Pets for Potential Caregivers (PDF)



Federal Estate Tax. (MT199104HR) (2019)

(

PDF Version

) (

HTML Version-ADA Accessible) [Order Online

]


Describes how federal tax laws affect individual estates, including changes resulting from the American Taxpayer Relief Act of 2012.


Financial, Estate, and Health Care Planning Documents for Montanans Concerned About Memory Loss. (MT202005HR) (2020)

(

PDF Version

) (

HTML Version-ADA Accessible) [Order Online]


All Montanans should plan for the future. For those who are concerned about memory loss, completing financial, estate and health care documents is even more important. Anyone could develop some form of dementia or experience a debilitating brain injury from a stroke or accident. These events have the potential to affect one's ability to remember, to reason, and to make decisions about finances, legacies, and health care treatments.



Gifting: A Property Transfer Tool of Estate Planning. (MT199105HR ) (2019)

(

PDF Version

) (

HTML Version-ADA Accessible) [Order Online] Explains how to use laws that allow gifts of real and personal property to reduce federal income taxes, federal gift taxes and potential federal estate taxes. Included are changes resulting from the American Taxpayer Relief Act of 2012.


Glossary of Estate Planning Terms. (MT200202HR) (2019)

(

PDF Version

) (

HTML Version-ADA Accessible) [Order Online]
Provides definitions of some of the estate planning terms used in MSU Extension Estate Planning MontGuides. Keep this glossary close by in case you come across an unfamiliar term.


Health Care Power of Attorney and Related Documents for Montanans (EB0231) (2020) (PDF Version-ADA Accessible) [Order Online]


This 24-page document explains a Health Care Power of Attorney for Montanans, and includes a worksheet and forms to appoint a health care agent(s) and assist others in understanding your health care preferences.





Health Care Power of Attorney Worksheet and Forms (PDF) (2020)



Letter of Last Instructions. (MT198904HR) (2017)

(

PDF Version

) (

HTML Version-ADA Accessible) [Order Online]
Explains what should be included in a letter of last instructions to assist survivors after the death of the writer.



Letter of Last Instructions Worksheet: (2017) A worksheet to fill in the necessary information to help prepare the Letter of Last Instructions that pertains to your situation. (PDF)



Life Estate: A Useful Estate Planning Tool. (MT200510HR) (2021)

(

PDF Version

) (

HTML Version-ADA Accessible) [Order Online]
Explains how to allow someone to possess property during his/her lifetime before the estate passes on to another person or organization.



Affidavit of Remaindermen to Terminate Life Estate Interest of Decedent Form (Montana Department of Public Health and Human Services, Legal Developer Program, Aging Services Division) (PDF)



Life Insurance: An Estate Planning Tool.

(

PDF Version

) (

HTML Version-ADA Accessible) (MT199211HR) (2018) [Order Online]
Explains when life insurance should be part of a family's estate plan.


Livestock Brands in Montana: An Important Component of an Estate Plan (MT201805HR) (2020)

(

PDF Version

) (

HTML Version-ADA Accessible)[Order Online] Explains Montana brand ownership laws as they pertain to estate planning.


Long-Term Care Partnership Insurance in Montana (MT201202HR) (2018)

(

PDF Version) (HTML Version-ADA Accessible) [Order Online]
Provides basic information about the Montana long-term care partnership insurance program, tax benefits, and shopping tips.


Medicaid and Long-Term Care Costs. (MT199511HR) (2021)

(

PDF Version) (HTML Version-ADA Accessible) [Order Online]
Outlines the legal and tax ramifications, as well as impacts on emotional and physical health of financing long-term care.


Montana's End-of-Life Registry. (MT200602HR) (2019)

(

PDF Version) (HTML Version-ADA Accessible) [Order Online]
Answers commonly asked questions about the Montana End-of-Life Registry.



Consumer Registration Agreement (Montana Department of Justice Office of Consumer Protection) (PDF)



Save Montana Income Taxes with a Charitable Gift Annuity: A Legacy Qualifying for the Montana Endowment Tax Credit (METC). (MT202012HR) (2020)

(

PDF Version) (HTML Version-ADA Accessible) [Order Online]
Explains how charitable gift annuities could be used to meet both the altruistic and tax savings goals of Montanans.

Montana Rights of the Terminally Ill Act. (MT199202HR) (2018) (PDF Version) (HTML Version-ADA Accessible) [Order Online]
Describeshow a person can choose to terminate his/her medical treatment, should the he/she has an incurable and irreversible condition that would lead to death without treatment.



Declaration (direct physician or attending advanced practice registered nurse to withhold life-sustaining treatment)

(Montana Department of Public Health and Human Services, Legal Developer Program, Aging Services Division) (PDF)

Declaration (designating another individual to make decision)

(Montana Department of Public Health and Human Services, Legal Developer Program, Aging Services Division) (PDF)



Montana Uniform Transfers to Minors Act (UTMA): Custodial Accounts for Children Under Age 21. (MT199910HR) (2021)
(PDF Version) (HTML Version-ADA Accessible) [Order Online]
Allows for a custodial account as one alternative for a parent or other adult who wants to make gifts of assets during life, bequests with a will, or distributions from a trust for the benefit of a child who is under 21 years of age.


Nonprobate Transfers. (MT199509HR) (2017) (PDF Version) (HTML Version-ADA Accessible) [Order Online]
Describes the various forms of ownership Montana allows the deceased's property to bypass probate and transfer directly to beneficiaries such as payable on death designations on financial accounts and transfer on death registrations for stocks, bonds, and mutual funds.


Personal Representative Responsibilities. (MT199008HR) (2021) (PDF Version) (HTML Version-ADA Accessible) [Order Online]
Explains Montana law covering personal representatives in settling estates (often called "executor" in other states).


Power of Attorney

(financial)

(MT199001HR) (2018) (PDF Version) (HTML Version-ADA Accessible) [Order Online]
Explains how to give another person authority to make financial decisions for you through a legal document known as a power of attorney. Information about the Montana Uniform Power of Attorney Act passed by the Montana Legislature is provided. Features of the new Statutory Power of Attorney form are also explained.



Financial Power of Attorney Statutory Form and Agent Statutory Form (PDF)



Probate in Montana. (MT199006HR) (2019) (PDF Version) (HTML Version-ADA Accessible) [Order Online]
Provides guidelines and costs for the process of settling the estate of a deceased person.


Property Ownership. (MT198907HR) (2019) (PDF Version) (HTML Version-ADA Accessible) [Order Online]
Describes the three main forms of property ownership in Montana, plus real-life examples of estate settlement for each.


Provider Orders for Life-Sustaining Treatment (POLST) (MT201112HR) (2020) (PDF Version) (HTML Version-ADA Accessible) [Order Online]
Gives control over medical treatments near the end of life. Once signed by you and your physician, nurse practitioner, or physician assistant, the POLST form is recognized as an actual medical order that will be honored by all Montana health care providers.



Montana Provider Orders for Life-Sustaining Treatment (POLST) form (Montana Board of Medical Examiners) (PDF)



Quitclaim Deeds in Montana (MT202102HR) (2021) (PDF Version) (HTML Version-ADA Accessible) [Order Online]


What are they? When are they used? What are the risks? What could be some of the unintended tax consequences?





Quitclaim Deed Form (Jefferson County Clerk and Recorder) (PDF)



Revocable Living Trusts. (MT199612HR) (2019) (PDF Version) (HTML Version-ADA Accessible) [Order Online]
Defines and explains the benefits, shortfalls, and costs of living trusts.


Selecting an Attorney in Montana to Develop an Estate Plan or Administer an Estate (Probate) (MT202107HR) (2021)
(PDF Version) (HTML Version-ADA Accessible) [Order Online]
Describes a process for selecting an attorney to help Montanans develop an estate plan and/or administer an estate (probate).


Selecting an Organizational Structure for Your Business. (MT199708HR) (2019) (PDF Version) (HTML Version-ADA Accessible) [Order Online]
Describes the various types of business structure: sole proprietorship, partnership, corporation and limited liability corporation.


Settling an Estate: What Do I Need to Know. (MT201004HR) (2017) (PDF Version) (HTML Version-ADA Accessible) [Order Online]
Designed to help survivors start the process of settling an estate and ease the burden following the death of a loved one. It discusses tasks in the order they are commonly completed.


Transfer on Death Deeds in Montana (MT202010HR) (2020) (PDF Version) (HTML Version-ADA Accessible) [Order Online]
A Transfer on Death Deed allows owners of real property in Montana to transfer it at death to one or more designated beneficiaries without probate.

Transferring a Montana Vehicle Title After the Death of an Owner (MT201613HR) (2016) (PDF Version) (HTML Version-ADA Accessible) [Order Online] Describes how to transfer a Certificate of Title, also known as the title, for a motor vehicle to the deceased's legal heirs.



Application for Title of a Vehicle by Non-Probate Transfer (Montana Vehicle Division) (PDF)



Transferring Real Property Owned in a Joint Tenancy or in a Life Estate Without Probate (MT201606HR) (2016) (PDF Version) (HTML Version-ADA Accessible) [Order Online]
Describes the process when real property is owned as joint tenants or is subject to a life estate, the distribution method is determined by Montana Law.



Affidavit for Termination of Joint Tenancy Form (Montana Department of Public Health and Human Services, Legal Developer Program, Aging Services Division) (PDF)
Affidavit of Remaindermen to Terminate Life Estate Interest of Decedent Form (Montana Department of Public Health and Human Services, Legal Developer Program, Aging Services Division) (PDF)



Transferring Your Farm or Ranch to the Next Generation. (EB 149) (2018) (PDF Version- ADA Accessible) [Order Online]
Includes sections on starting a conversation with family members who are in denial or reluctant to discuss the situation; how to pinpoint your own and family members' expectations; identifying what is important to each generation; and options for ownership. Several worksheets are included to help both parents and adult children identify their goals and expectations.


Using Trusts in an Estate Plan to Provide for Children from Blended Families (MT202109HR) (2021) (PDF Version) (HTML Version-ADA Accessible) [Order Online]


While estate planning is an important issue for Montana families, blended families bring unique challenges to the process. Testamentary and Clayton Election Qualified Terminable Interest Property (QTIP) trusts are alternatives to help blended families achieve a variety of estate planning goals.




What Are Your Rights Over Your Remains? (MT200918HR) (2017) (PDF Version) (HTML Version-ADA Accessible) [Order Online]
The Montana Right of Disposition Act allows a person to provide instructions for disposing of his or her remains or to designate an agent with authority to make such decisions that have priority over the wishes of survivors.



Affidavit for Granting Authority to Another Person to Make Decisions about Disposition of Remains (PDF)



Who Gets Grandma's Yellow Pie Plate? Transferring Non-Titled Property

(MT199701HR) (2017) (PDF Version) (HTML Version-ADA Accessible)[Order Online]

Explains how to deal with some of the issues that may arise with the transfer of non-titled property such as photographs, jewelry, books, and other family heirlooms among family members.




Wills. (MT198906HR) (2017) (PDF Version) (HTML Version-ADA Accessible) [Order Online]
Outlines why a written will is necessary. Includes information about costs, restrictions and changes after its completion.



Acknowledgement of Fiduciary Relationship and Obligations Personal Representative, Guardian, or Conservator

(

PDF

)

Last Will and Testament-Single Individual Form (Montana Department of Public Health and Human Services, Legal Developer Program, Aging Services Division) (PDF)
Last Will and Testament-Married Couple Forms (Montana Department of Public Health and Human Services, Legal Developer Program, Aging Services Division) (PDF)