Message from the Director
Dear 4-H Families,
As we usher in the 108th year of 4-H in Montana, I want to thank our county agents, committed parents, grandparents, relatives, and over 3,000 volunteers for the tremendous positive impact you all have on our young people and our future. When I asked 4-H club leaders to survey their members on citizenship skills early this past summer, I received over 640 responses. While not all the data is completely analyzed, the preliminary results are impressive.
Of the 3rd through 6th graders responding, an astounding 75% led a community service project because of their 4-H involvement. As a result, another 75% felt a greater part of their community. Over a third of the respondents indicated an increase in the perception that they could made a difference in their community. Due to their 4-H participation, a third indicated an increased feeling that when they heard about a problem in their community, they looked for ways to help.
Over two thirds of 7th through 12th graders indicated an increase in learned skills through 4-H community service that would help them in the future. Because of 4-H, 60% of teen respondents felt more inspired to volunteer in their community and increased their encouragement of others to volunteer. Over half felt a greater responsibility to help in their community and 60% showed an increased feeling of being able to make a difference. As active participants in their community, 63% reported they met with more community leaders while in 4-H than before participating in 4-H. Two thirds helped plan a community service event and paid more attention to news events that affected their community. Half talked more to their friends about issues affecting their community, state, or world and indicated an increased interest in learning about people who are different from them.
Keep in mind that the numbers above only indicate those respondents who reported an increase in perception, skill, feeling, or action. Many agreed with a statement before participating in 4-H and still agreed while participating in 4-H. They indicated no change and simply retained the same amount of perception, skill, feeling, or action – not a bad thing. In the world of social science and education, the results show incredible impact.
We know through observation of the young people in our 4-H clubs, projects, and special events, that the impact of 4-H is great. Thanks to so many volunteers and agents, we have more data to back up our observations with further analysis is coming soon. In the meantime, be inspired by what you do for youth.
Sincerely,
Dr. Todd Kesner, Director, Montana 4-H Center for Youth Development
4-H Club Resources
Club planning
Starting your 4-H Club with a clear plan laid out will help alleviate several issues that could arise:
Ensure the most participation and attendance at meetings and events
Ensure all requirements are met
New members families will feel a greater sense of belonging
Setting goals will help your club accomplish more throughout the year
If your club members are aware of the events being held throughout the year, they are more likely to plan their schedules around those events.
Writing out what each member is required to do to complete a 4-H year will reduce the likelihood of them loosing interest and procrastinating until a week before fair.
Additionally, having a clear plan will help new members and families feel in the loop and will have more buy in to the club and a more positive experience.
Finally, setting goals for your club will inspire members to work together to accomplish things that may seem like dream. Goals help ground the dream and set forth action!
Use the yearly plan document that is turned in with a club charter application to help organize your ideas!
Make your goals S.M.A.R.T this year!
Make the best, better by putting more thought into your record book goals this year. S.M.A.R.T goals are specific, measurable, attainable, realistic, and timely.
Example:
Original goal: I want to win a blue ribbon in showmanship
Make it S.M.A.R.T: My goal for the 2019-2020 year is to earn a blue ribbon in beef showmanship at the 2020 county fair. I will attain this goal by practicing showmanship once a week from March to July and attend a showmanship workshop to learn improve my techniques that can help me stand out in the showring.
Remember to turn in your year-end financial summary reports to the County Extension office! Complete the report by writing in the club's starting balance Oct. 1 2018 and ending balance on Sept. 30, 2019.
Failure to turn in a financial report in a timely fashion may result in your club charter being revoked! It is important for clubs to report their club's finances in order to comply with 501 (c) (3) requirements. If you need assistance filling out the form, contact your local extension agent.
New Shooting sports volunteers are required to complete a training before administering 4-H Shooting Sports in their county.
FAQ's
Can I sign up for training in multiple disciplines?
Volunteers may only be certified in one discipline per training but may attend as many trainings as they wish.
I have already attended a shooting sports training, am I certified to administer all disciplines in my county?
No, you must attend the discipline specific portion of training for any discipline you administer
How long is my certification valid for?
Certification is valid for seven years if the volunteer continues as an enrolled 4-H volunteer and an active shooting sports leader. If you have questions regarding your status, please call the 4-H Center (406) 994-3501 or (406) 994-3518
I haven't volunteered for 4-H Shooting sports for a few years, am I required to re-certify?
A two-year lapse in participation requires re-certification to continue as a 4-H shooting sports leader
How much does the training cost?
$60. This includes: Discipline specific informational binder, and lunch on Saturday.
How old do I need to be in order to volunteer as a certified shooting sports volunteer?
Volunteers in 4-H Shooting Sports must be 21 years old or older. Interested minors may attend a training workshop, but are required to work under the supervision of a certified adult.
What do I need to bring to the training?
If this is your first training, please bring a completed pre-test. You can find this document at montana4h.org on the Montana 4-H Shooting Sports Training page.
Also, a portion of the training may be conducted outside, so make sure to bring appropriate clothing.
How do I sign up for a training?
Registration materials will be made available on the montana4h.org on the Montana 4-H Shooting Sports Training page.
Send in your form to: Montana 4-H Center PO Box 173580 210 Taylor Hall Bozeman, MT 59718.
Along with your $60 payment (checks made payable to: the Montana 4-H Foundation).
International Programs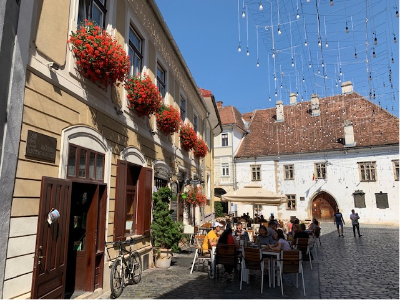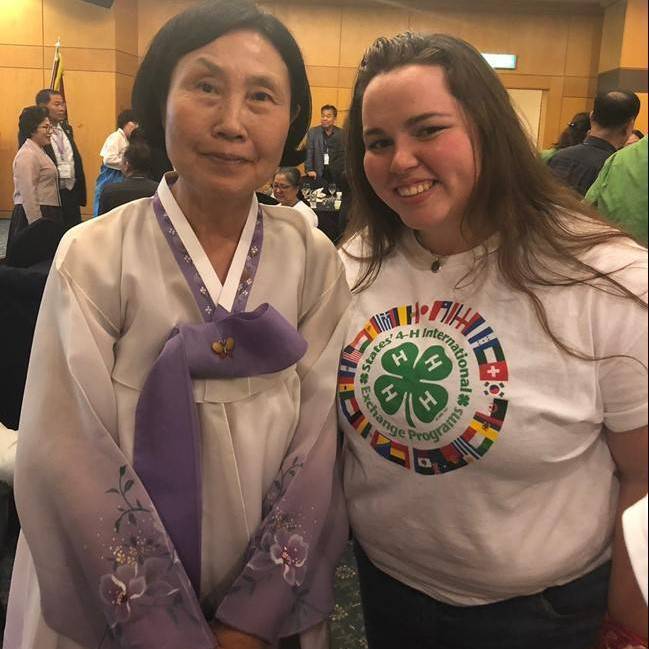 Korea 4-H Advisor with Montana 4-H Youth Delegate
$500 Deposit due with application Novmeber 15
3 or 6 month exchange for 18-30, former 4-Hers
IPYA Opportunities: U.K., Finland, Norway, Sweden, Denmark, Austria, Germany, Switzerland, France, Greece, Estonia, Luxembourg, Korea, Vietnam, Taiwan, Botswana. Other countries not listed may be a possibility as well.
Go to www.montana4h.org for applications and more information. Or contact Stephanie at [email protected].
Montana 4-H Foundation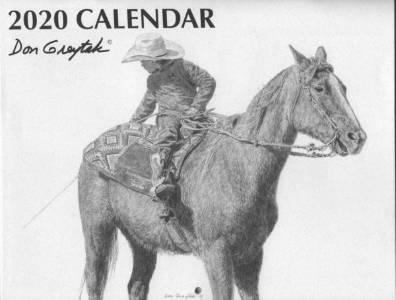 Greytak Calendar Club Fundraiser
Each calendar is sold with three raffle tickets that can be sent back to the Montana 4-H Foundation to be entered into a drawing to win a pair of boots! We are happy to once again offer the famous Montana 4-H Calendar with Don Greytak's amazing pencil art for each month of 2020. The price to clubs and counties will be $10. We recommend that you sell the calendars at $15 which will give your clubs or counties a $5 profit.
Contact the Montana 4-H Foundation for more information (406) 994-5911