Our webpages must be accessible so we have our documents in printable/downloadable PDF version first, then we have the document in a webpage version. You may need to scroll through the page to find the document you are looking for.
Horse Committee has a Facebook page: Flathead County 4-H Horse Project & a 4-H Horse project remind page if you have the "Remind App".
Documents on this page: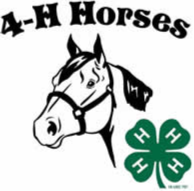 Members of 4-H may participate in many levels of the horse project. When 4-H members first enroll they must start at level 1 and must be assessed by a certified horse leader and bring a copy of the level assessment to the Extension office to move up in levels. Members must be at least 4-H age 8 to participate in the horse project. Other requirements are explained in the link below. Also check calendar above for dates.
4-H Horse Clinics
| | |
| --- | --- |
| 4-H Packing Clinics: count toward required clinics | Other Horse Clinics: 2 reqiured this yr. |
| Jan. 6, 2024: Introduction at Forest Scervice Superviosor's Office | Nov. 2, 2023 - 5-7pm: 4-H Horsemanship Clinic, hosted by Bit of Difference presented by Paul Humphrey, located at 2239 MT Hwy 83, Bigfork MT 59911 Please RSVP |
| Jan. 13, 2024: Clinic I at the Country Kitchen | Nov. 1, 2023 - 6-8pm: 4-H Equine Nutrition Clinic, located at Lazy R&R Ranch Supply (300 Morning view Dr, Kalispell), Free Event with Door Prizes & Samples. |
| Feb. 10, 2024: Clinic II at the Country Kitchen | |
| March 16, 2024: Clinic III at the Badrock Arena | |
| April 20, 2024: Clinic IV at the Badrock Arena | |
| May 18, 2024: Campout at Swisher Lake Trailhead | |
Horse Camp Member Registration
4-H Horse Camp 2023 is May 5-7! Please read through this form and linked information below carefully and feel free to contact Sally Rohletter (406-249-7852) or Codi Sorensen (406-250-6865) if you have any questions.

Registrations are due no later than 5 p.m. Thursday, April 20, 2023. Early bird registration runs presently through April 6th, 5pm at $85 per member. A standard registration fee of $110 will be charged after April 6th. If there are multiple participants attending from the same household, a discount of $15 per household member will be offered. A limited number of scholarships in the amount of $30 for camp registration fees may be available upon written scholarship requests through the Flathead County 4-H Horse Committee. *Registration will not be accepted for members who do not have an approved chaperone.

Registration includes: a t-shirt, 6 meals (Fri. dinner-Sun. lunch), snacks, 1 stall, 1 bag of shavings, and instruction for the weekend. There are no price breaks for unused stalls or partial attendance. Registration fee is non-refundable for cancellations after April 20.

If desired, additional fees are for extra stalls ($10/ea.), extra bags of shavings ($10/bag), guest meals ($5/meal), silent auction items won, and/or various camp merchandise beyond the initial t-shirt. Hoodies and shirts will need to be pre-purchased.

Stalls need to be stripped prior to leaving at the end of camp - checked by camp organizer/assistant

Chaperones
All participants are required to have a chaperone (with approved background check and completed online volunteer training through the extension office)
Be present for the duration participants being chaperoned are on premises. This includes overnight if participants are staying on site, but does not have to be the same person as during the day as long as they are approved and the camp organizer is informed
Need to pre-order and pay for meals and apparel as desired
May be responsible for up to no more than 5 participants
Camping
Tents/trailers/campers without hook-ups need to be along the track rail of the infield
Campers/trailers with hook-ups need to be reserved and paid directly through the fair office ahead of time
No horses on the grass near the hook-ups across from the stabling area
Family/Friends/Visitors
Please remember you are there to observe, not participate
Non-participating siblings will be under the supervision of an adult
Visitors are welcome to join us for meals. Meals must be pre-ordered and cost is $5/meal
Horses
Members should bring the horse(s) that they have identified as their project animal
Members are responsible for caring for their own animal - chaperones may assist
Fresh water must be available in the stall and rest periods at all times
Stalls cleaned at least twice daily
Must be in adequate health condition for activity level
Must be under control at all times - do not bring a horse to camp that you cannot control
The Montana State University Extension Service is an ADA/EO/AA/Veteran's Preference Employer and Provider of Educational Outreach.