Our webpages must be accessible so we have our documents in printable/downloadable PDF version first, then we have the document in a webpage version. You may need to scroll through the page to find the document you are looking for.
Horse Committee has a Facebook page: Flathead County 4-H Horse Project & a 4-H Horse project remind page if you have the "Remind App".
Documents on this page: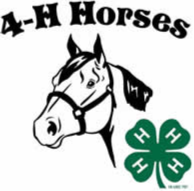 Members of 4-H may participate in many levels of the horse project. When 4-H members first enroll they must start at level 1 and must be assessed by a certified horse leader and bring a copy of the level assessment to the Extension office to move up in levels. Members must be at least 4-H age 8 to participate in the horse project. Other requirements are explained in the link below. Also check calendar above for dates.
4-H Horse Clinics
| | |
| --- | --- |
| 4-H Packing Clinics: count toward required clinics | Other Horse Clinics: 2 reqiured this yr. |
| Clinic I-Jan 28, 2023 10am Country Kitchen | Clinic 1, Nov 5, 2022 Equine 1st Aid |
| Clinic II-Feb 25, 2023 10am Country Kitchen | Clinic 2, Jan 14, 2023 Gaming |
| Clinic III-Mar 25, 2023 9am Bad Rock Arena | Clinic 3, Mar 12, 2023 2pm Bad Rock Arena; Are you Equiped? |
| Clinic IV-Apr 22, 2023 9am Bad Rock Arena | Clinic 4, Mar 15, 2023 TBA Country Kitchen; Lameness |
| Camp-May 20-22,2023 Swisher Lake Trailhead, Eureka MT | Clinic 5, Mar 25, 2023 4:30pm Bad Rock Arena; Workbooks & Record Books |
| | Clinic 6, Apr 21, 2023 6-8pm Bad Rock Arena; Equitation |
| | Clinic 7, Apr 22, 2023 4:30pm; Workbooks & Record Bookds |
| | Clinic 8, Apr 29, 2023 9am two sessions; Horsemanship, Novice & Advanced |
| | Horse Camp, May 5-7, 2023 Fairgrounds |
| | Clinic 9, May 27, 2023 10am Rcky Mtn Riders Saddle Club; Horsemanship (bring horses) |
Horse Camp Member Registration
new way to register possibly coming