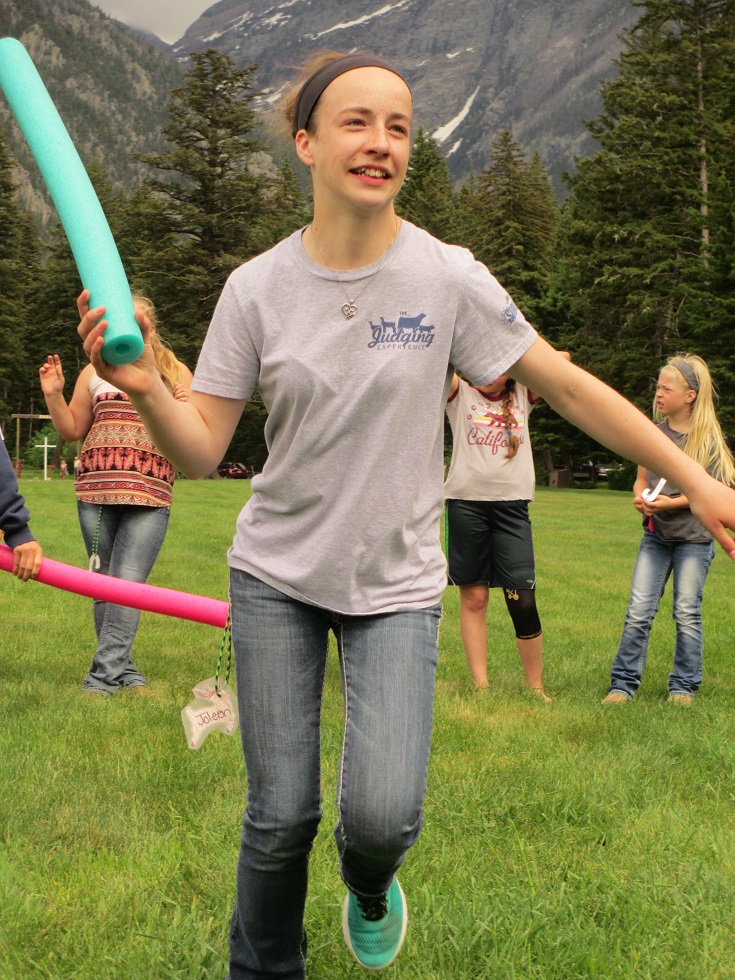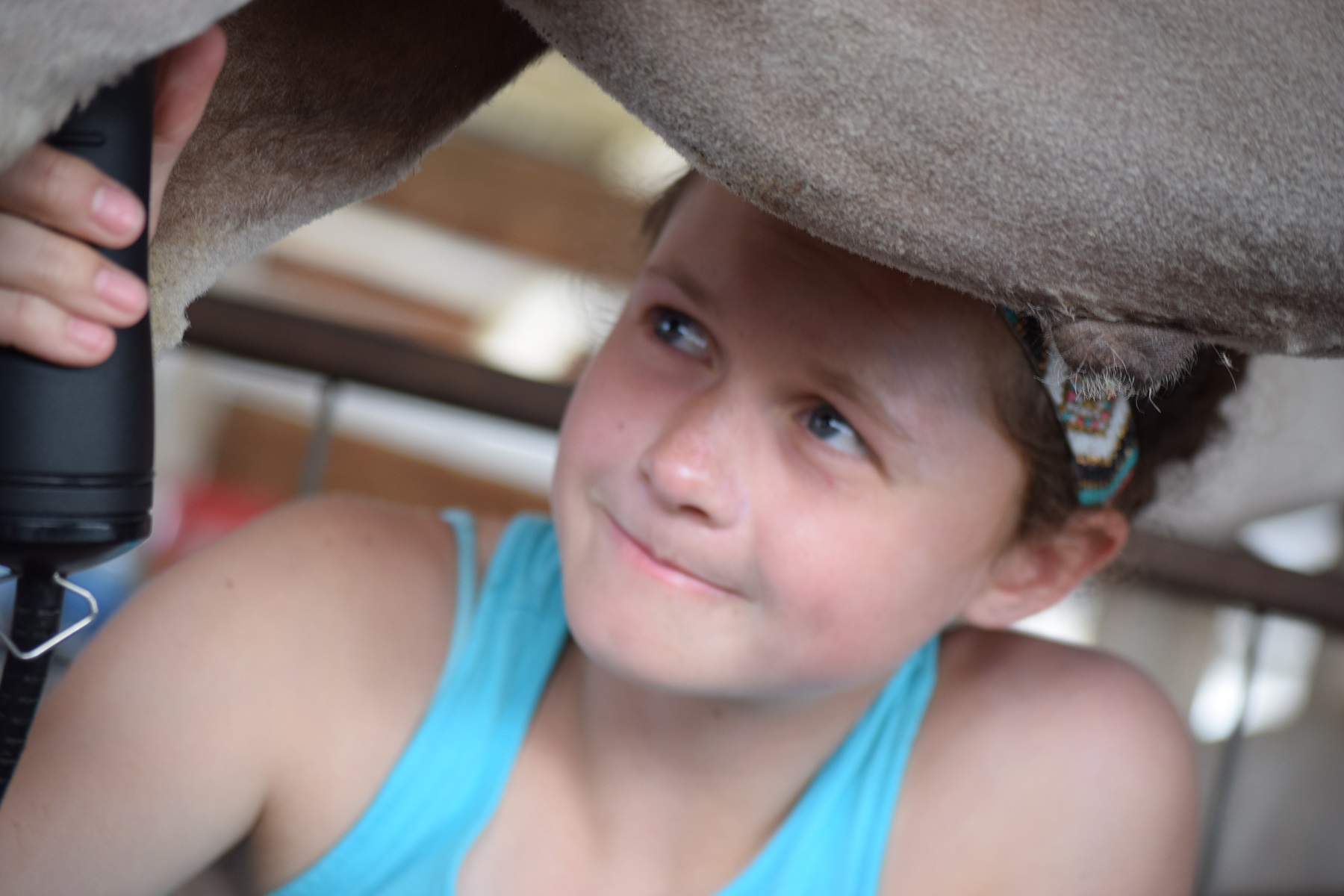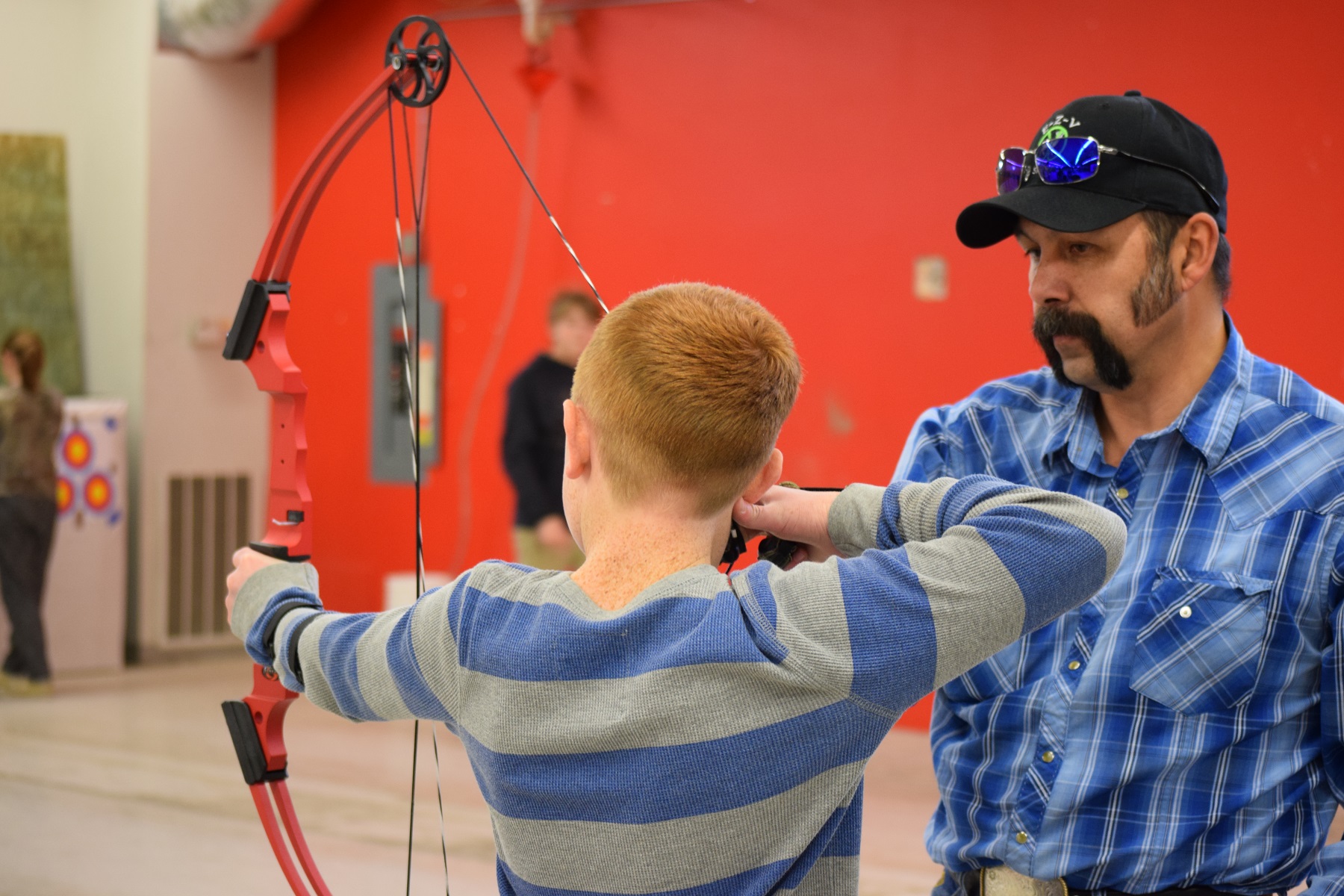 Park County 4-Her, Joleen (left), looks for another member during an ice breaker at 4-H camp. Bailey (center) clips her lamb before the show at fair. Volunteer leader Sid (right) coaches a 4-H archer.

4-H is open to all youth who turn nine between October 1 and September 30 of the current year. To enroll, you will need to register online through Zsuite (click the link at the bottom of this page). If you would prefer to register in person you can come in to the office to complete the registration forms. Use the links below to view the 4-H Clover (a listing of all possible projects that youth can take), and the Park County 4-H Club Directory. Click on the links below for the appropriate materials.
Park County 4-H Clubs Directory:

Bracketters
Meetings held in Clyde Park
Club Leader Mandy Hamm: 223-0352
Dome Mountain
Meetings held in Gardiner
Club Leader Heidi Saunders: 431-3813
Livingston Lariats
Meetings held in Livingston
Club Leader Lessie Sites: 223-9388
Livingston Ranchands
Meetings held in Livingston
Club Leader Amy Keyes 665-7111
Paradise Experimenters
Meetings held in Emigrant
Jonathan Gilbert: 719-849-8393 or
Sabrina Malcolm 406-223-2076
Wilsall Wranglers
Meetings held in Wilsall
Club Leader Patti Hoyem: 578-2134
Teen Leaders' Council
Meetings held in Livingston
Club Leaders Josh Otis: 223-4803 or
Heather Malcolm 223-5107
New and returning volunteer registration is also completed online through Zsuite, 4h.zsuite.org. Once your registration through Zsuite is complete the county office will review your application and process it accordingly. Only complete the New Volunteer registration if you have not volunteered with 4-H in the past.