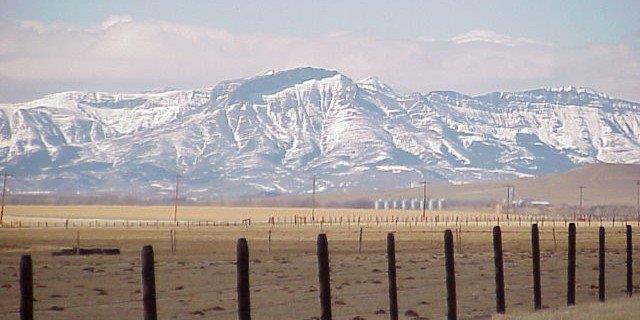 Teton County is located in north central Montana and is home to diverse landscape, agriculture and natural resources. Nestled along the Continental Divide, it extends east to the foothills and opens into rolling grasslands and prairie.
A majority of the ranching and cattle operations exist in the western part of Teton County. There are 14,500 hogs, 4,300 sheep and over 56,000 cattle raised here.
Producers in Teton County raise crops on both irrigated and dryland ground. According to the 2008 National Agriculture Statistics Service (NASS), in Montana, Teton County ranked number one in malting barley production, fourth in production of winter wheat and ninth in hay production.
MSU Extension agriculture and natural resources programs apply university research and resources to help Montana agricultural producers and land owners increase profits, reduce loss, protect our food supply and sustain future resources. For more information about these programs, please contact MSU/Teton County Extension Office.