Current:
Fall 20:
Course highlight:
NEW! LS 191: Introduction to Africana Studies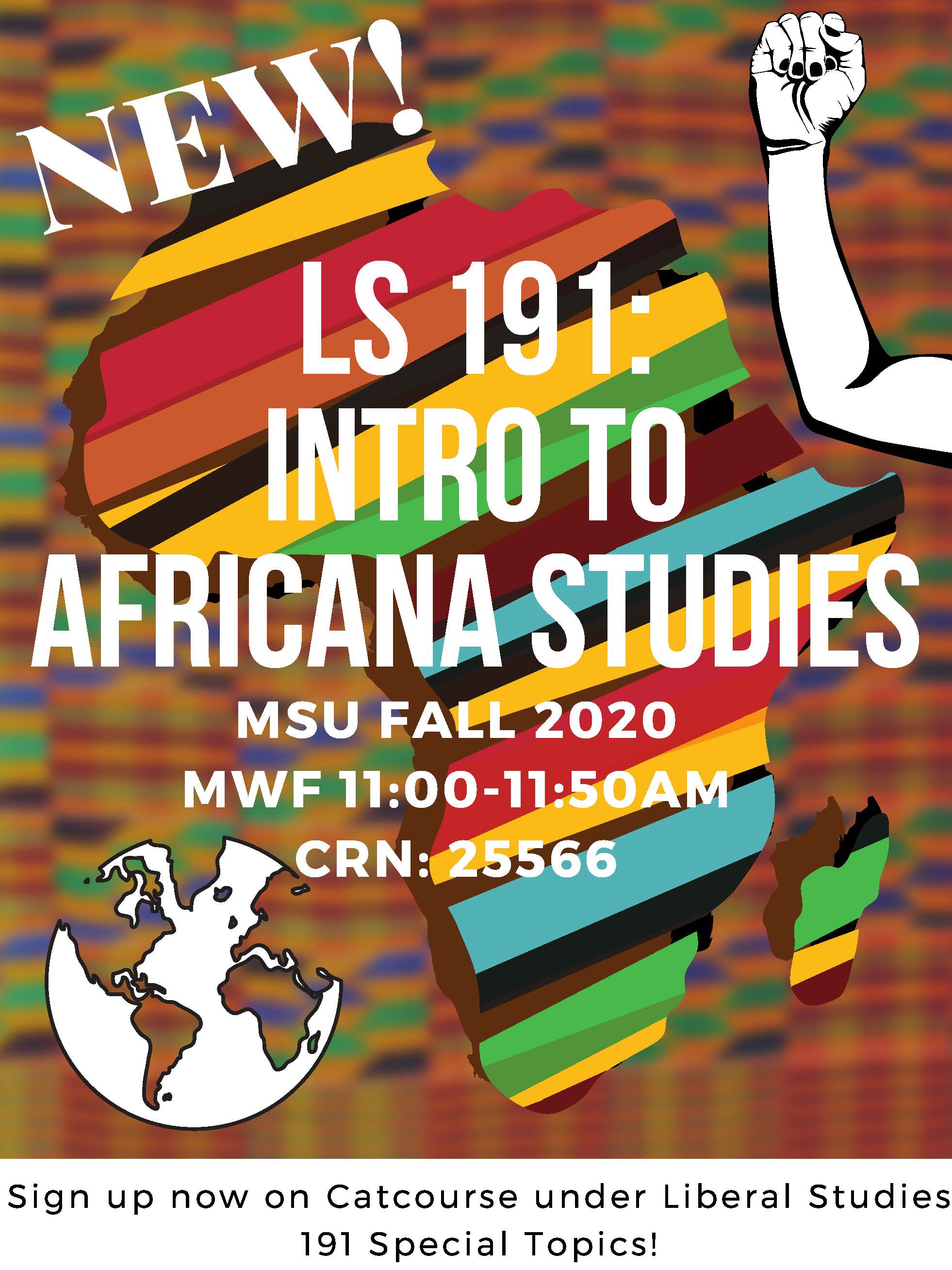 CRN 25566
This course explores the themes that characterize the historical experiences and contributions of the African diaspora in the modern world. It will provide students with an interdisciplinary approach to the basic concepts and literatures of Africana studies from forced migration to the adopted homelands of the African diaspora. The course begins by outlining the methodological challenges in the orientation of African and African American Studies and raises questions that interrogate a monolithic "African" identity. Students will explore the historical developments within which different notions of agency, power, community, identity and race have worked to transform the experiences of the descendants of the African diaspora.
Spring 20:
With disruptionss from COVID-19, as we move towards a major change in instruction for our faculty and students, the College of Letters & Science wanted to provide some additional guidance:
1. Liberal Studies instructors have been asked to communicate with all of their students about the major shift to remote learning—this minimally should include reassuring students that faculty will reasonably accommodate students to maximize successful completion of the semester; to provide students with resources and information germane to completion; and to provide students with opportunities to address concerns, questions, and issues that they may have regarding this major change.
2. Liberal Studies instructors have been asked to ensure that they have communicated with students about the changes in the particular courses being offered, with a similar messaging to the one expressed above—faculty are under tremendous pressure to make major changes to courses, and we understand that such changes may be expressed incrementally as we move forth, but students need to hear from faculty frequently. Faculty should make themselves available to address student questions, concerns, and issues.
3. Liberal Studies advisors have implemented advising strategies and informed students of such plans—If you are a Liberal Studies major or minor and remain unclear of how advising will commence, please reach out, and/or see our advising page for more information. All advising will happen remotely, until further notice.
4. To plan ahead for disruptions from COVID-19, please remember that all summer course offerings have gone online.
News