A note as we transition to a new Liberal Studies campus advisor:
As noted by previous LS Advisor, Teresa Greenwood
"Pleasenote the following important information regarding advising, course selection, registration for Summer and Fall 2021, and the new process for dropping classes:

* 2020/2021 Bobcat Core Students will meet with advisors for their original majors. Please contact your home department for advising information and contacts.

* Environmental studies, global/multicultural studies, and Quaternity course lists for summer and fall 2021 are available from the LS web site or University Studies (130 Gaines Hall).

* Beginning April 5, Juniors and Seniors who need assistance or want to talk through their options will meet with Diane Donnelly in Gaines 130. Ms. Donnelly's availability is in the online appointment scheduler. Please see the notes section of your degree works for your registration pin and date for summer/fall 2021; you are not required to meet with an advisor before you register. You are welcome to meet with call-in or walk-in advisors in Gaines 130 if you wish.

* First-year students and Sophomores are required to meet with any advisor and will receive their registration pins at their meetings. You may speak with any advisor in Gaines 130. Contact information and instructions for booking appointments with Advising Commons are available. Please wait until the last week of March to meet with an advisor in Advising Commons. Better yet, see the top portion of your Degree Works for your registration date and meet with an advisor a couple of days before you will be able to register for classes. Students who have early registration privileges may meet with an advisor after March 22.

* Students minoring in global health, global studies, or sustainability and environmental stewardship will meet with any advisor in Advising Commons. We do not provide separate lists for minors (global health, global studies, sustainability and environmental stewardship). Please refer to Degree Works and the Undergraduate Catalog for courses that apply to your minor.

* Students currently in the Liberal Studies Online Degree Completion Program, and those who are seeking more information on the online degree, are asked to contact John Townsend-Mehler.

NEW! Add/Drop Process
After receiving a registration PIN from their advisors, students can generally manage their enrollment through MyInfo and CatCourse Scheduler (for more information, please visit the Registration Information website). Sometimes students need instructor approval to add a class. Instructors can authorize an override of a pre-requisite, course cap or time conflict. They may also authorize a student to add their course between the 6th and 10th day of a typical semester. To drop a class from the 11th through the 59th day of the typical semester, students need to consult an advisor. Details on these processes can be found below.
Getting Started in Liberal Studies
The Liberal Studies degree values a broad and interdisciplinary approach to higher education. It also offers flexibility in course curriculum. Advising and course planning, therefore, are critical to student success. Liberal Studies advisors help students decide on a program of study and develop a preliminary curriculum plan. If you are interested in finding out more about the Liberal Studies degree at MSU, please visit https://www.montana.edu/scheduler/login/student/ to schedule an appointment.
Completing the Major
Liberal Studies students meet periodically with their advisors to make sure they are on track to complete their plan of study. Advisors assist students with course selection, proposed course substitutions, scheduling variances and conflicts, and study abroad and internship opportunities.
Liberal Studies Advisors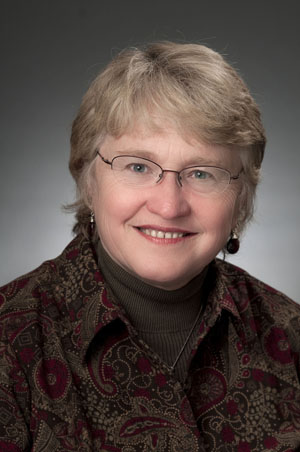 Interim Liberal Studies Campus Academic Advisor
Diane Donnelly has graciously agreed to return to MSU to help our program and Advising Commons during the mad rush of advising season. She will serve in this role while Liberal Studies transitions to a new permenant advisor after losing the great Teresa Greenwood. "In Diane Donnelly's years at Montana State University, she has helped countless students discover their interests and create promising futures. With a sound understanding of both student development and the critical role that academic advising plays in student success, Donnelly has championed student-centered, holistic advising for every student. Her work and leadership have raised the level of academic advising across MSU." [Quoted from Extraordinary Ordinary Women of MSU]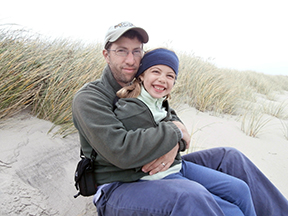 Liberal Studies Distance Student Academic Advisor
John Townsend-Mehler is an academic advisor and instructor in the Liberal Studies Online distance learning program. John received his BA in Sociology/Anthropology from Earlham College and, more recently his BS in Biology from Montana State University. In 2010 he received PhD from Michigan State University in Zoology & Evolutionary Biology with a specialization in Cognitive Science. He began working at MSU in 2012 and enjoys fishing, zombie films, and traveling with his family.