Purchase or Renew a Membership
You can also purchase or renew a membership by:
Five Reasons to Join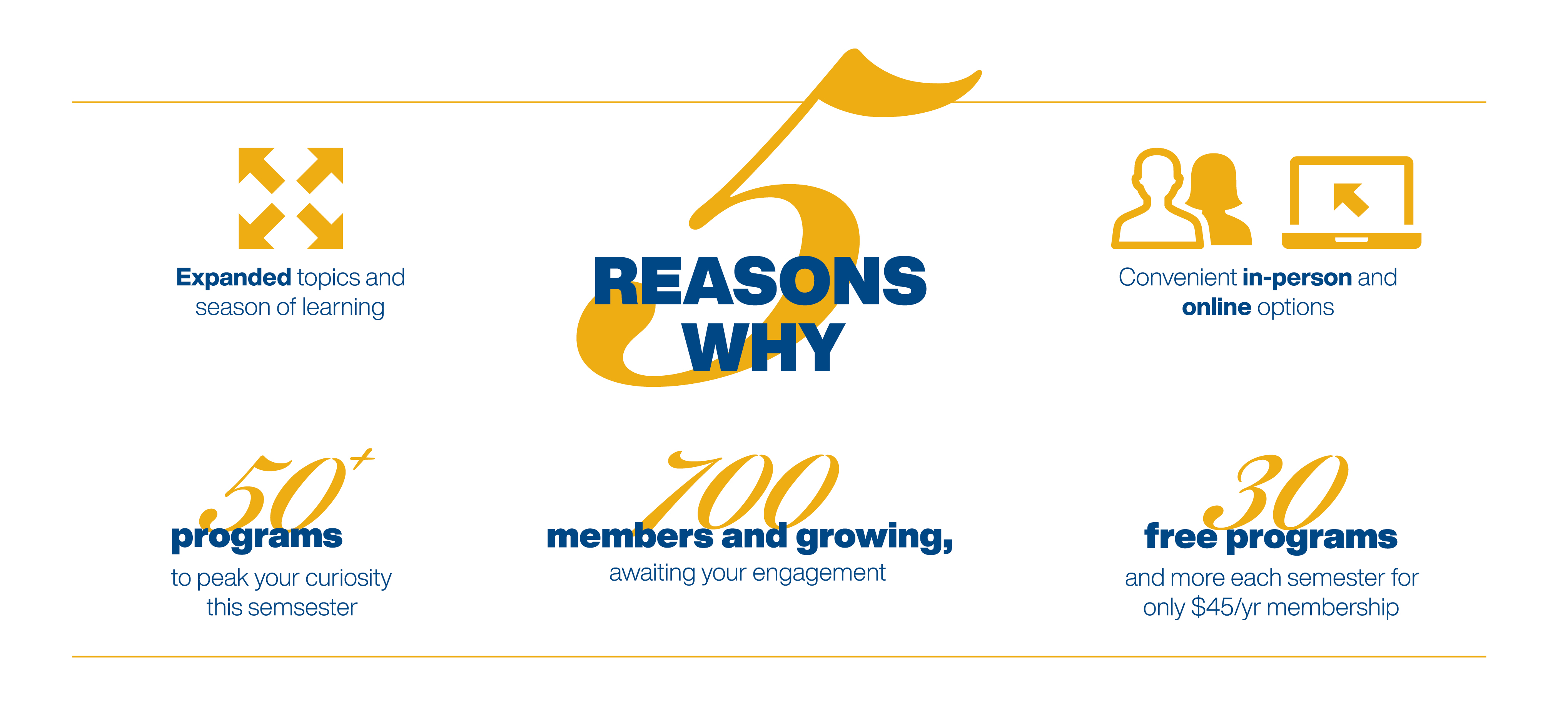 Your Membership Includes
$45 per year includes
Connection with a vibrant learning community
Exclusive members-only courses, tours, performances and trips
Free members-only OLLI Speakers Series and special interest groups
Guest pass for one OLLI Speakers Series presentation per semester
Friday Forum notifications
Scholarships for tuition assistance
Online and face-to-face programs
Every semester of learning is coordinated by and for OLLI at MSU members.
Learn More. Age Less. Join OLLI at MSU today.