Dear MSU Community,
Spring is here, Bobcats, and we are at the conclusion of an academic year like no other in the last hundred springs.
We inaugurated this year in early August, treading into the new and ever-changing territory of a pandemic where innovation and adaptation were daily necessities. It was a time of uncertainty and anxiety for all of us.
And yet, on the morning of the first day of classes, I heard the roar of our heating plant's steam whistle and knew then that everything was going to be well.
The tradition of blowing the campus whistle at the start and the end of each semester is one of the many things I love about Montana State University.
The details about the installation of the massive railroad whistle on top of the campus heating plant building are lost to us. However, in the 1940s and '50s it was sounded daily at 6:30 am to wake students and then at 7:50 am to signal the start of classes. In 1978, regular use of the whistle ceased.
In 1994, then MSU President Mike Malone returned the whistle to its rightful role as a herald of the first day of classes and of the accomplishment of commencement.
And so, last August when I heard the steam whistle sound at 8 a.m. to announce that classes at MSU were in session, it filled me with emotion: To me, it was a signal of endurance, courage and hope.
Now, we are just days from a commencement to be celebrated for the first time in Bobcat Stadium. This cherished event is always a milestone in the life of a university, particularly this year.
This Saturday morning, as our Class of 2021 gets ready to leave their alma mater to start the new adventures that await them, Montana State University will tip its hat to its graduating class with this simple gesture bookending our year. Three whistle blasts. One for endurance. One for courage. And one for hope.
With special thanks to our faculty, students and staff who made this academic year possible, some highlights of this unprecedented time in the life of your university follow.
Go 'Cats!
---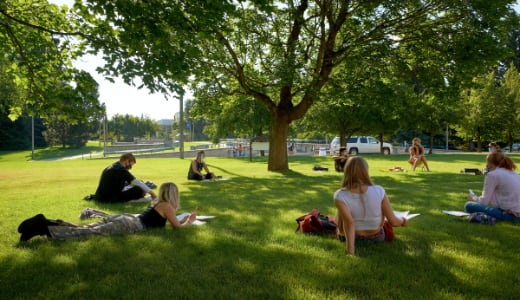 In fall, we returned to majority in-person classes with COVID-19 precautions in place, including face masks and social distancing across campus.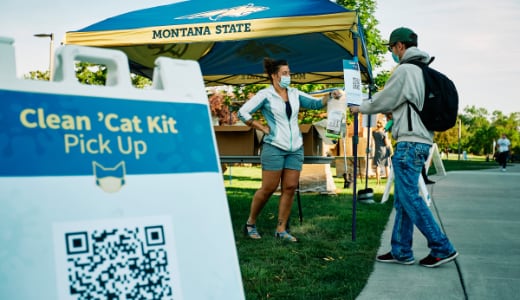 In addition to personal Clean 'Cat Kits, we provided free COVID-19 testing for our students at our facility near Bobcat Stadium.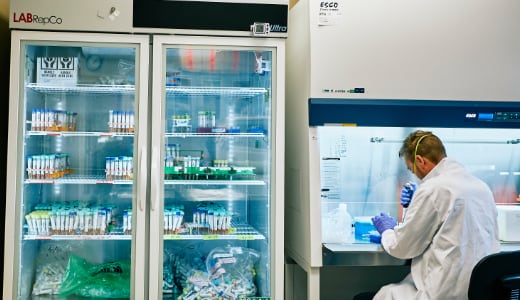 In partnership with the Montana Department of Public Health and Human Services, MSU laboratories processed more than 180,000 COVID-19 tests.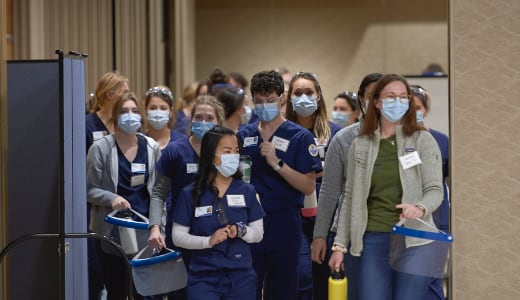 Nursing and medical professions students helped put on mass-vaccination clinics on campus, aided by industrial engineering students who analyzed and helped improve the efficiency of the clinics.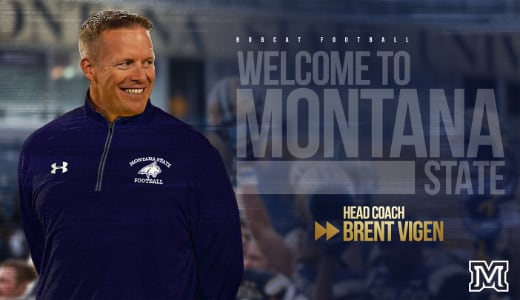 We welcomed Brent Vigen as our new head football coach, and we anticipate welcoming fans back to the stadium to cheer on the 'Cats this autumn.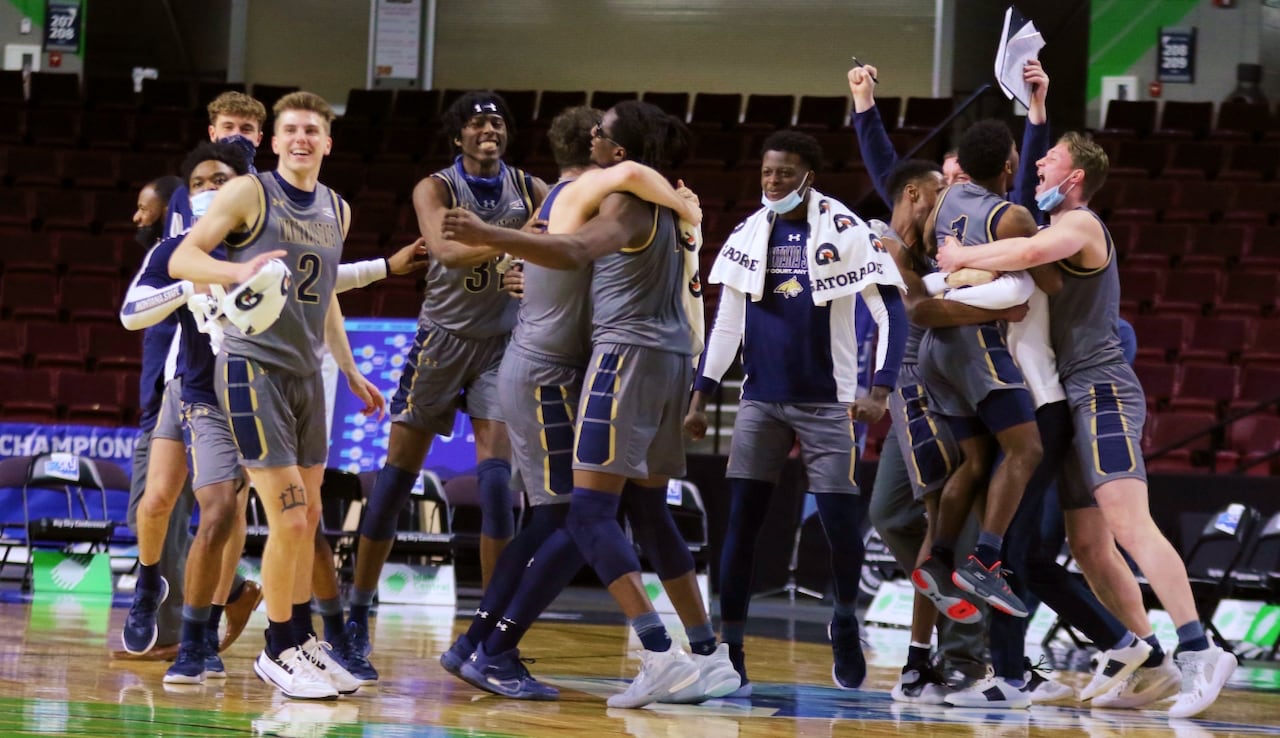 Congratulations to our men's basketball team for making it to the Big Sky Conference championship game — the first time in 25 years. Though they did not earn the conference title, we are proud of all they achieved this season.
MSU student leader Jessica Brito, who has worked to address inequality and social justice for marginalized populations, was named a 2021 Newman Civic Fellow this March.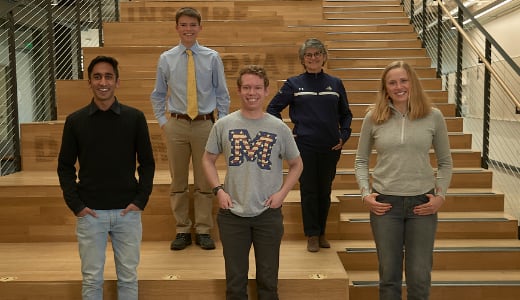 Our students' academic achievements continued to shine. Among them, we congratulated four new Goldwater Scholars this spring.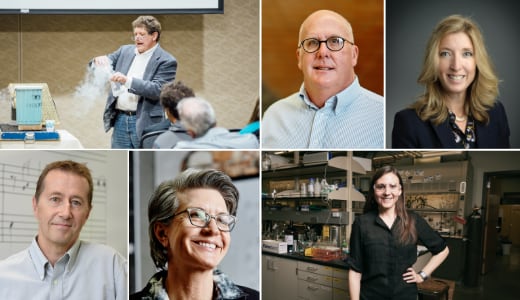 And all appreciation to our faculty members for their achievements this year. From top left clockwise: Gregory Francis earned the Millikan Medal for physics teaching; Dana Longcope won the Arctowski medal for solar physics; Laura Larsson was named a fellow in the American Academy of Nursing; Sharon Neufeldt earned a MIRA grant to support her chemical research; Chere LeClair was elected to the Fellows of the American Institute of Architects; and Greg Young from the School of Music was honored for 25 years mentoring undergraduates in research.
Sincerely,
Waded Cruzado
President, Montana State University