Economic Development Initiatives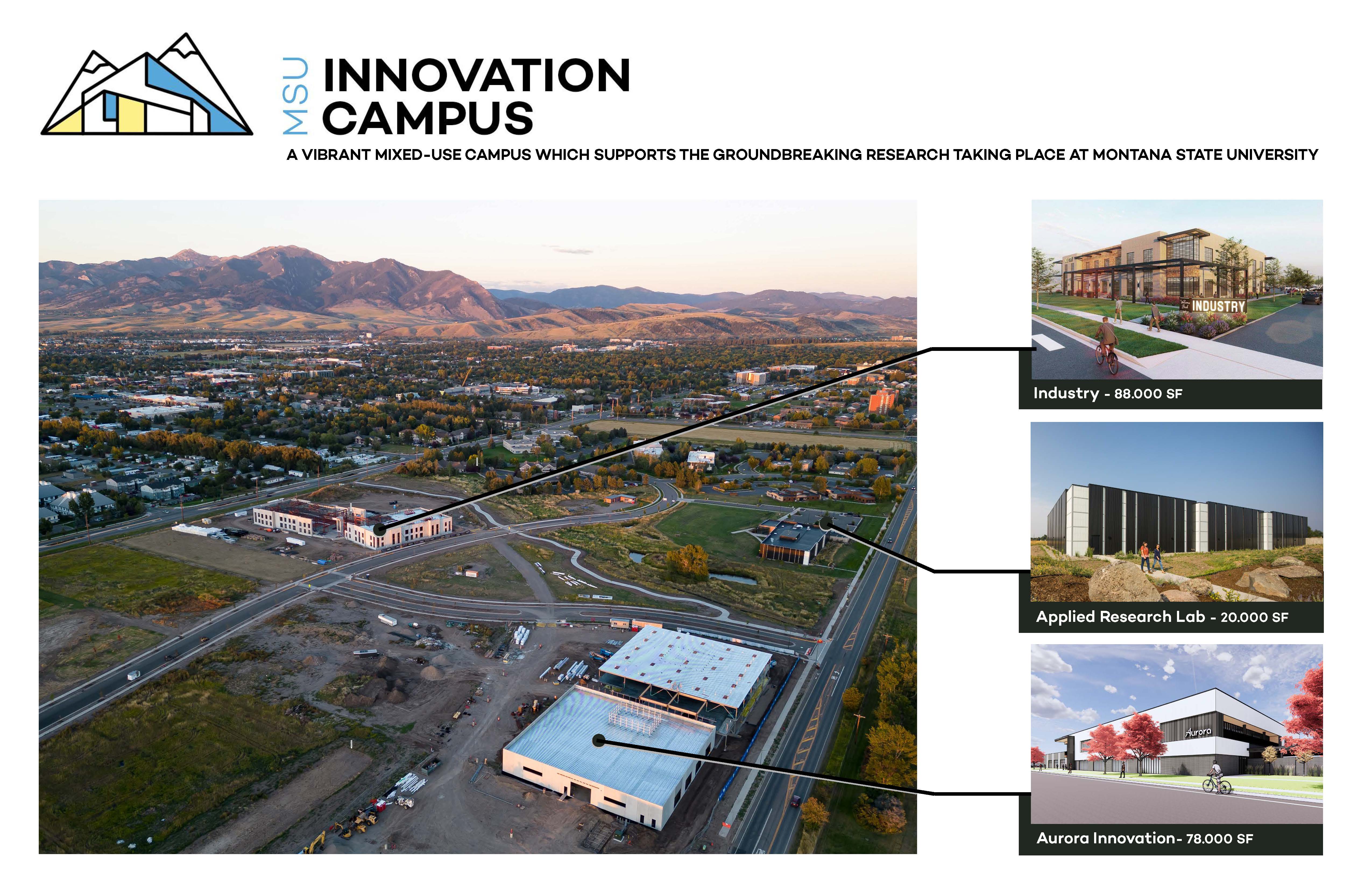 The MSU Innovation Campus is a collision space for partnerships among industry and MSU researchers, opportunities for student internships and employment, and a hub for collaborative innovation that fuels economic development in Montana & beyond.

In the past year, MSUIC has:
• begun construction of the 78,000 sq. ft. Aurora building and the 87,000 sq. ft. Industry building;
• completed construction on the road and sidewalk network. The total amount spent on the road network and landscaping is $4 million.
• completed an extensive master planning process that will allow for up to 1 million sq. ft. of development on the campus.