About the Subzero Research Lab
The Subzero Research Laboratory is one of only a few specialized facilities in the world dedicated to snow science and other cold research. Occupying 2,700 square feet in MSU's Cobleigh Hall, the lab includes eight cold rooms, three low-temperature biological incubators and a variety of other unique capabilities.
The lab, originally called the Subzero Science and Engineering Research Facility, was established in 2008 after MSU professors Ed Adams in civil engineering and John Priscu in land resources and environmental sciences wrote a proposal for a state-of-the-art suite of laboratories that could be used to study the effects of the cold on projects across many scientific disciplines. The proposal,endorsed by cold scientists around the world, ultimately secured $2 million, chiefly from the National Science Foundation and the Murdock Charitable Trust.
The lab is housed in the Department of Civil Engineering in MSU's Norm Asbjornson College of Engineering. In 2017, the lab welcomed Kevin Hammonds as the new director. In 2018, the facility changed its name to the Subzero Research Laboratory (SRL).
Today, the lab continues to serve its original purpose and attracts scientists from around the world who collaborate on projects that address state, national and international needs. Paired with Bozeman's cold winters and mountainous surroundings, the Subzero Research Laboratory positions MSU to remain one of the world's leading institutions for cold materials and cold regions research and education.
People
Director
Assistant Professor
Civil Engineering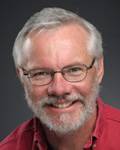 Operations Manager
Adjunct Professor
Civil Engineering
Principal Investigators