The Subzero Lab is a world-class resource for snow science and other areas of study that demand a controlled cold environment. Housed in 2,700 square feet on the first floor of Cobleigh Hall at MSU's College of Engineering, the Subzero Lab includes several specialized facilities and pieces of equipment found few other places in the world.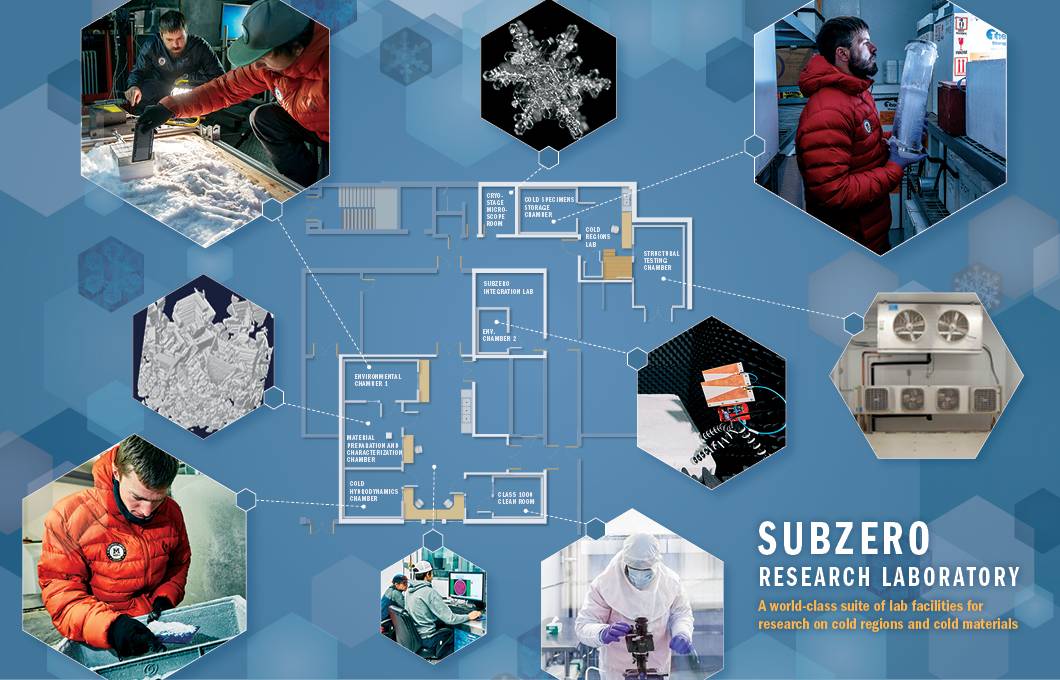 Download the Subzero Lab brochure.
Facilities and Equipment
In addition to these descriptions of the rooms, we have detailed descriptions of featured instruments.