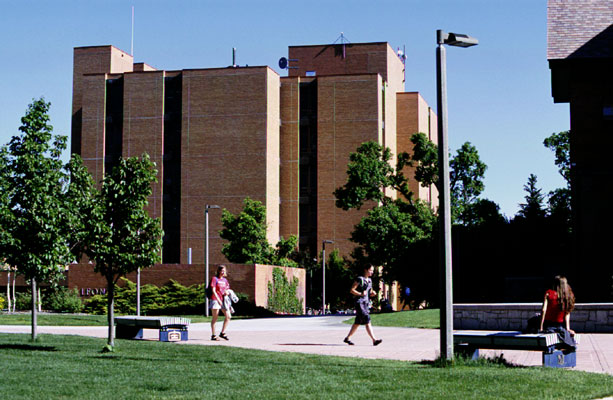 If you have questions about your Summer Financial Aid, please call the MSU Office of Financial Aid at (406) 994-2845.
Financial Aid Deadlines for Summer Session 2022
Deadline dates will vary based on actual enrollment.
Summer Session Financial Aid
Applying for Summer Session 2022 financial aid requires completion of the Free Application for Federal Student Aid (FASFA):
You must complete a current term FAFSA, 2021/2022. If you have submitted the FAFSA for Fall 2020 or Spring 2021, it is the same application and that application will be used in making an Summer 2021 award offer. You are encouraged but not required to also complete 2022/2023 FAFSA . Turning in both will ensure maximum consideration for aid (Federal Pell Grant).
Completing the Free Application for Federal Student Aid (FAFSA)
The 2021/22 FAFSA must be completed by June 30, 2022. This is an absolute deadline. Applications received by the processor after June 30 will not be considered for summer funds.

No additional application will be needed. An award offer will be made once you enroll in 6 or more credits for summer. An email will be sent once that award is available in MyInfo.
Minimum Credit Requirements for Summer Financial Aid
6 credits: Required to receive 100% of your loan and 50% of your grant
12 credits: Required to receive 100% of most types of financial aid other than loans. Many scholarships, waivers and grants may still require full-time enrollment.
Federal Pell Grant
Pell Grants are now available year-round for students who attend summer at least half-time and meet other eligibility requirements. Consideration for the Pell Grant can be done on either the 2021/2022 or the 2022/2023 FAFSA. If eligible, the award will be made from the year that is most beneficial.
Scholarships & Waivers
In most cases, scholarships and tuition waivers that were awarded for fall/spring terms are NOT available for Summer 2022. Some exceptions like the Montana American Indian Wavier and the Montana State University Tribal Homeland Scholarship are available. If unsure, please check with the provider of the scholarship or wavier for clarification.
Student Loans
Eligibility for a student loan is dependent upon the cost of summer attendance and the amount borrowed during the academic year. You must be enrolled for a minimum of 6 credits to receive federal loan funds. If your federal eligibility is exhausted, you can consider an alternative or private loan. Please visit our Private Education Loans website to evaluate your options. Loan proceeds will be applied to your University bill.
Confirming Your Bill
You must confirm your bill (pay fees) for Summer Session with the Student Accounts Office by the published deadline. If you fail to do this, it will be assumed you are not attending Summer Session. This will result in both your classes and your financial aid being cancelled. Reinstatement of classes or financial aid will be based on availability at the time reinstatement is requested.
Refund Checks
Your University bill will reflect charges due for the semester. Provided you meet all of the qualifications to receive financial aid funds, any scholarship, grant, or loan funds awarded to you will be automatically credited to your University student account to be applied to the amount due for the semester.
Private checks received by the University but payable to you will not be reflected as a credit on your bill.
If your financial aid exceeds your University charges you will be refunded the difference by the Student Accounts Office provided you meet all eligibility requirements. Refunds are generated by the Student Accounts Office as soon as possible after the start of summer classes.
The Student Accounts Office will release a refund when the following requirements have been met:
You have completed and returned all required financial aid documents and promissory loan notes to the Office of Financial Aid Services.
You have confirmed your bill at the Student Accounts Office.
For questions regarding the amount and timing of your refund, contact:
Student Accounts Office
Room 102 Montana Hall
(406) 994-1991
Satisfactory Academic Progress
You must meet the Satisfactory Academic Progress Policy standards in order to be eligible for financial assistance. This policy is published and available at the Office of Financial Aid Services, or online by clicking on the link above.
BobCat Bridge Loan (Short Term Loan)
This is a loan which permits a student, who may be experiencing temporary difficulties, to borrow small sums of money for a short period of time. No collateral is required for a short-term loan although the student must identify a reliable source of repayment. In addition, a student must have a cumulative grade-point average of 2.0 or better at MSU, be enrolled for at least six credits as a degree-seeking student and have a satisfactory repayment record with respect to any previous loan(s) received.
The University reserves the right to reject or decline any application, to determine the amount and a date of repayment for any loan approved, and to require a guarantor. Applications and other information regarding the short-term loan program may be obtained from the Office of Financial Aid Services. Allow a minimum of two working days to process a short-term loan application.
Book Loans
This loan is designed to assist students with money to buy books at the MSU Bookstore before aid refunds are distributed. The Office of Financial Aid Services must verify that each student requesting a book loan has adequate funds, after University charges are paid, to cover the costs of the loan. Funds borrowed are deposited to the student's CatCard no earlier than 10 days prior to the beginning of the term. When the student's financial aid is disbursed, it is applied to the book loan as well as to a non-refundable loan processing fee of $25.00. This loan may be requested from the Office of Financial Aid Services.
Student Financial Aid Status
Financial aid status of individual students is available online through MyInfo. You can check your overall financial aid status including outstanding requirements and holds, Satisfactory Academic Progress, individual cost of attendance, award information, and account information regarding charges and payments from the Student Accounts Office. Links under MyInfo will take you to the online student information system.
General Financial Aid information can be found at www.montana.edu/wwwfa.
For More Information About Financial Aid, Contact:
Office of Financial Aid
Room 21 Montana Hall
Office hours: 8:00 a.m.-5:00 p.m., Monday-Friday
(406) 994-2845
www.montana.edu/wwwfa